With the Simple Salon Accounts features, clients can add credit to their personal account. It also allows client account balances to go into the negative, as well as take deposits or laybys.
This overview will help familiarise yourself with its functions. We'll be covering the following sections:
Adding Credit to an Account for a Deposit
Clients can add credit to their account in advance to pay for future appointments, e.g. as a Deposit.
When in POS, you can select Add Items > Add to Account, which allows you to add an amount to their balance.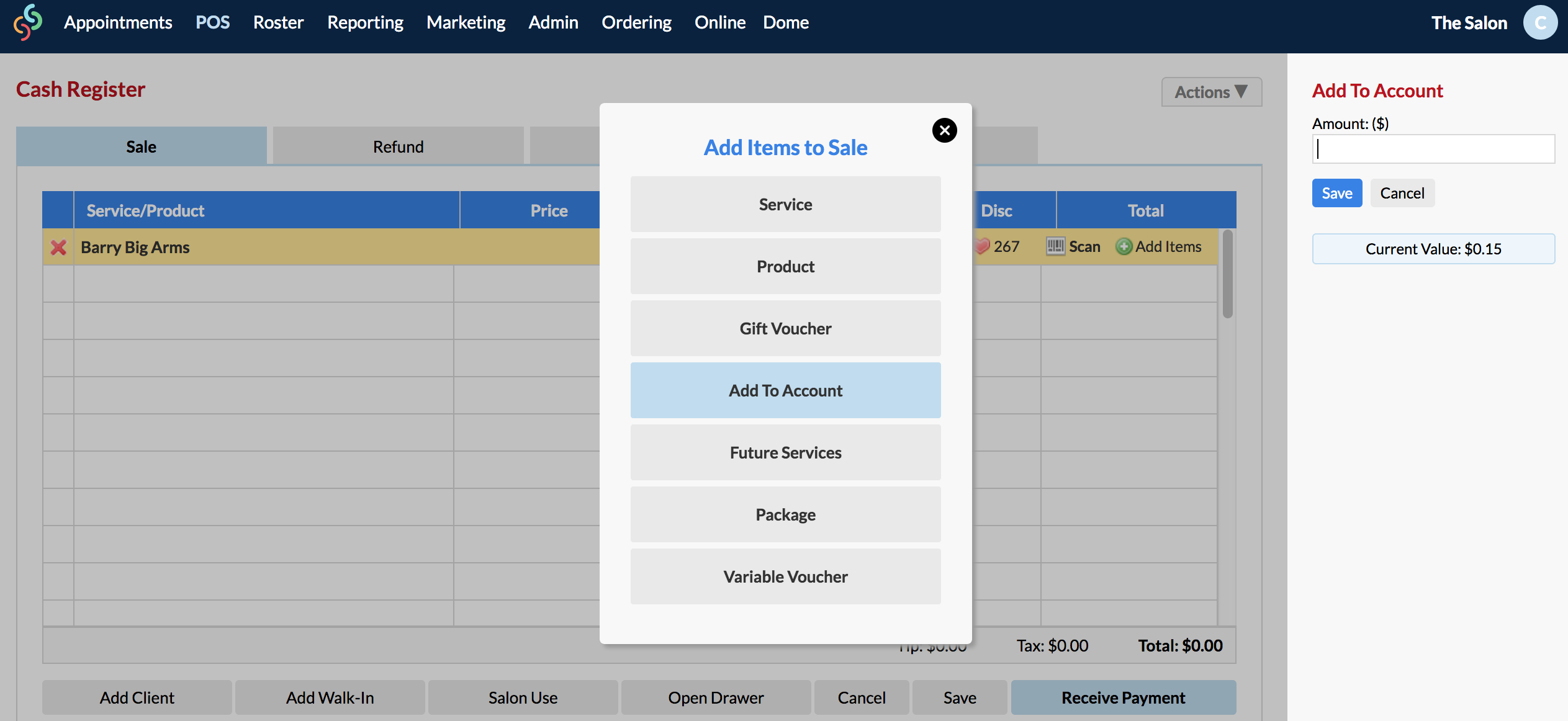 This can be paid for with any regular payment method: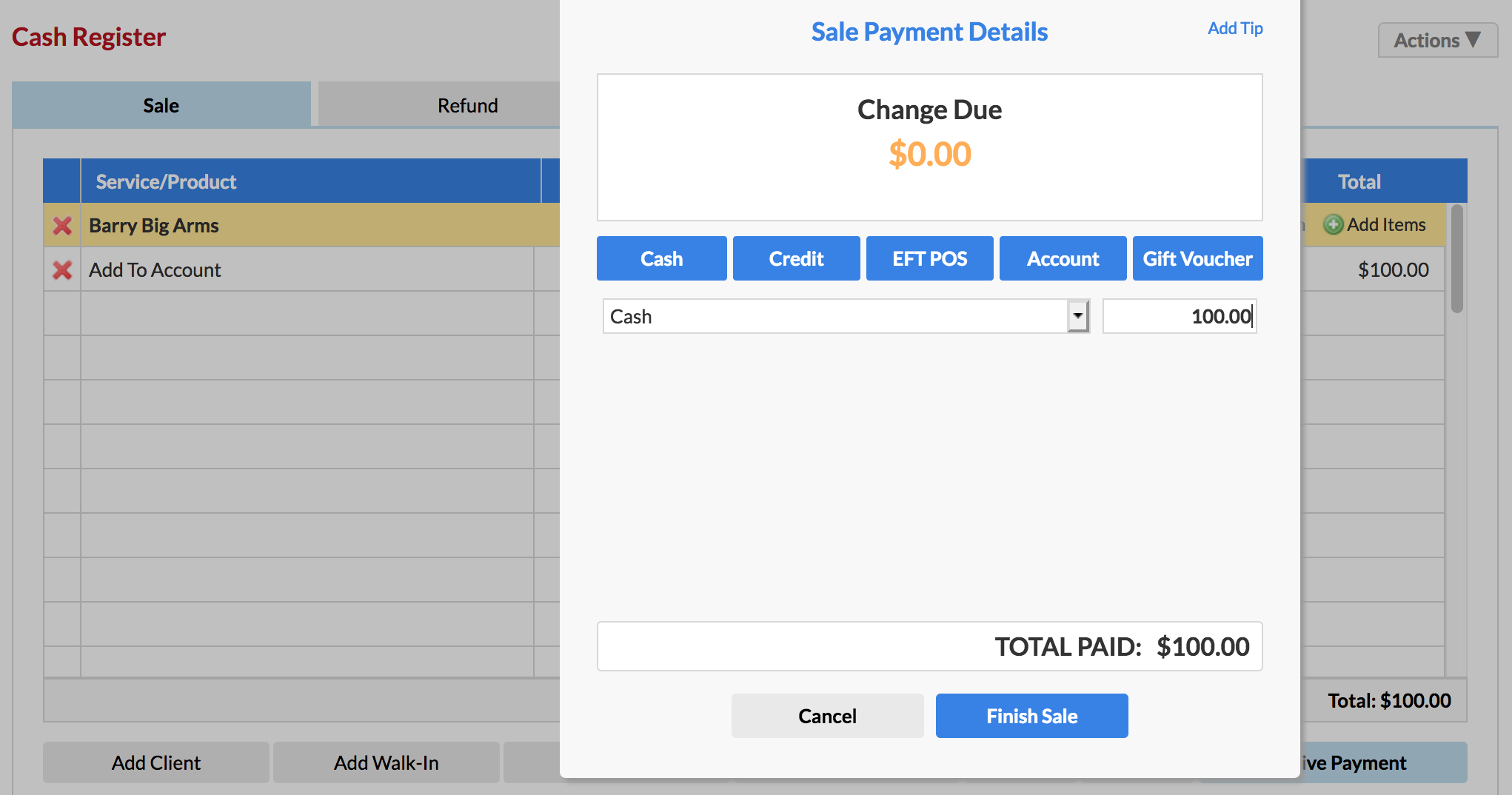 When the client would like to use their credits to pay for their next sale, simply add them back to POS.
Their Account balance also displays in POS, showing you how much they either have to spend, or how much they need to pay back: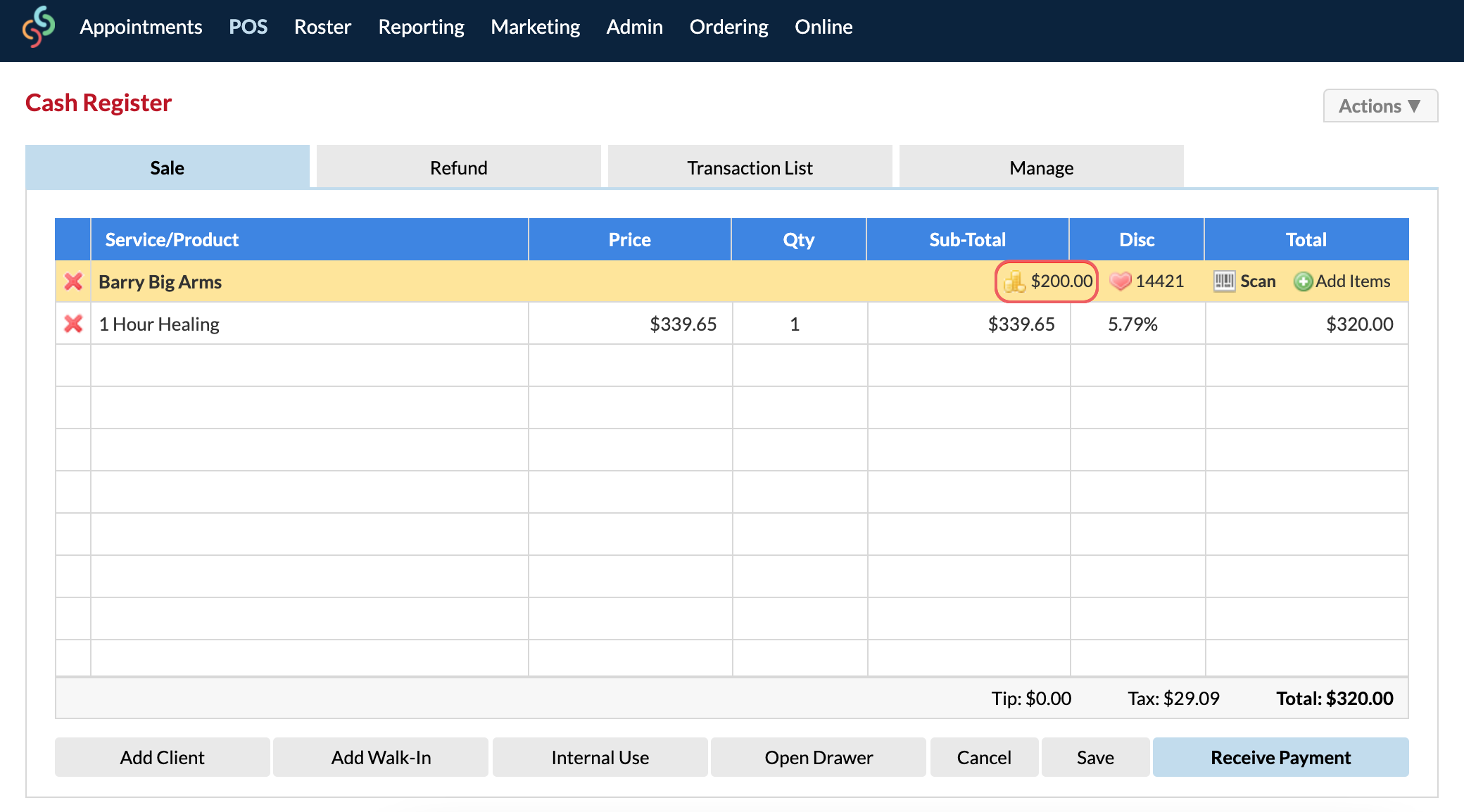 To use their Account balance (either partially or in full), click Receive Payment, and then choose the Account option. If they still have a leftover balance, then you would choose another payment method such as EFTPOS or Cash. Finish Sale as normal, and their account balance will adjust: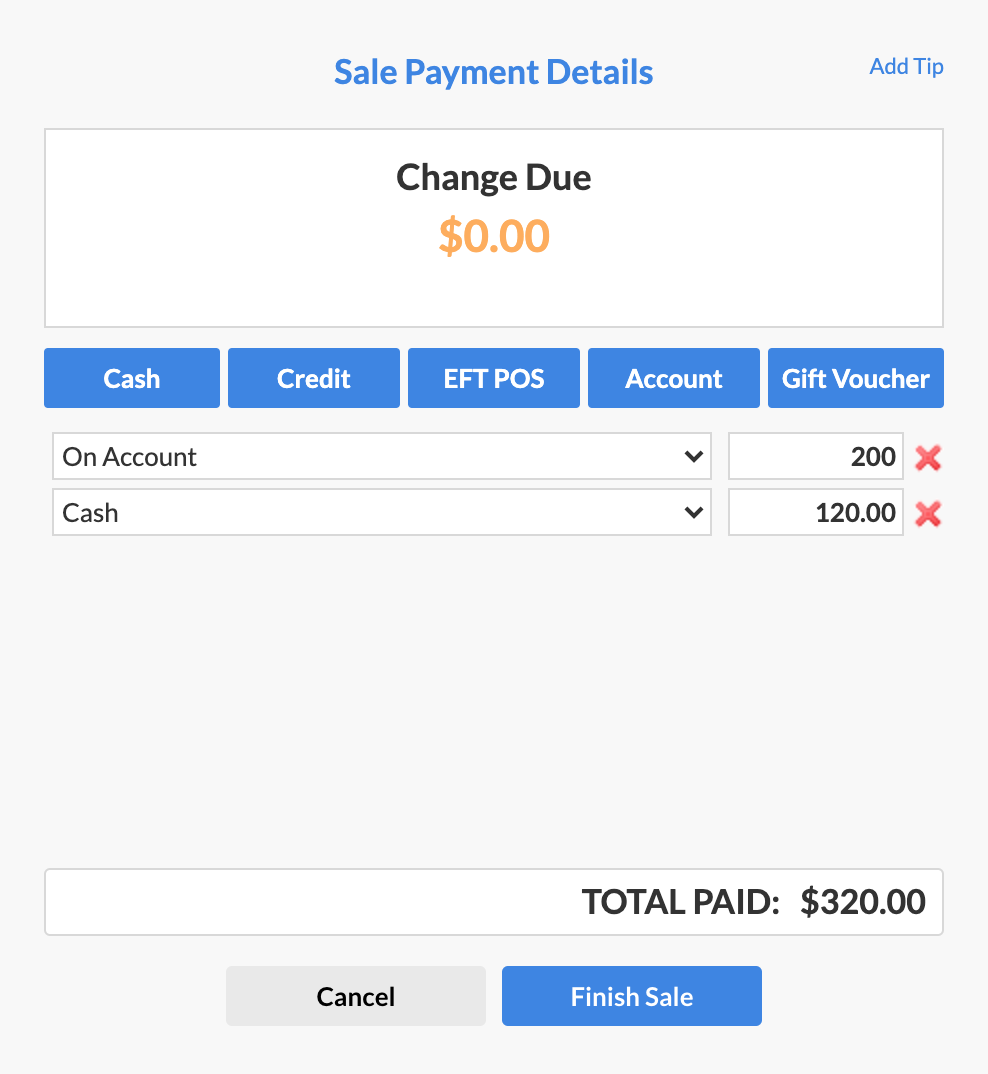 'On Account' Payment Method—Paying for a Service Later
The Account feature works the opposite way as well, where the client can use their 'Account' balance to pay for their sale, even if they don't have credit on the account. The Account balance will go into negative, and can be fixed at a later date.
You may have clients who occasionally receive free products, or perhaps they're apart of HR so they receive free services—you could also use 'On Account' for this reason.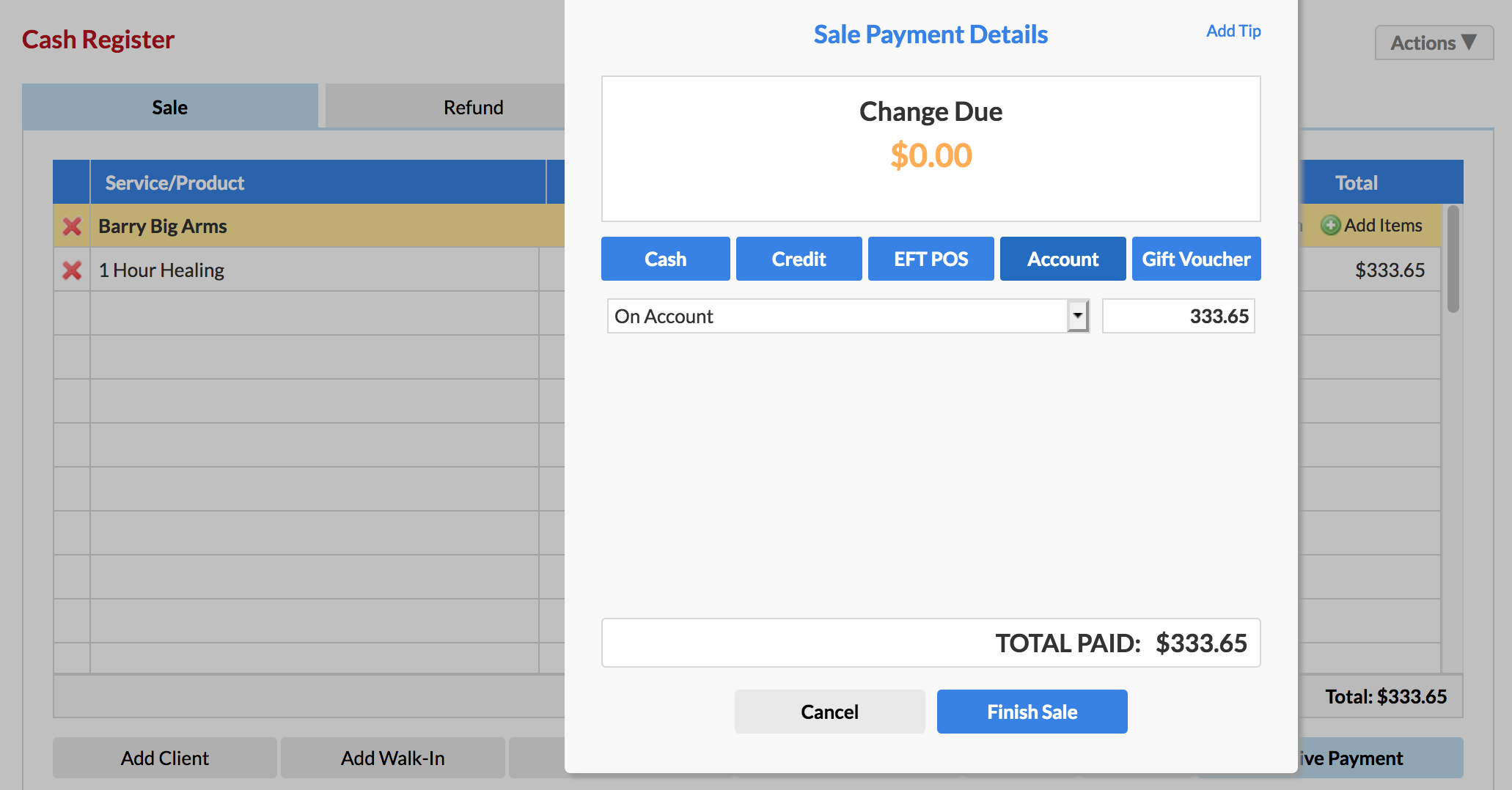 For full instructions on processing credit on a clients account, please check out the following article:
Account Feature—Add Credit to Clients Account, Use Credit to Pay in POS
Where to View Balances
A client's account balance—whether zero, positive or negative—will display when they are added to POS.

You can also search for the client and view this in the Actions menu of their Client Card.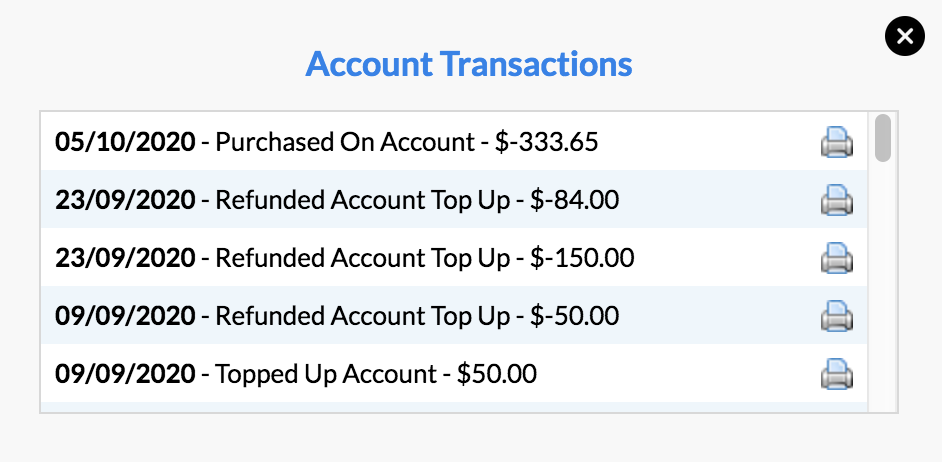 Layby Products
To layby a product so a client can partially pay for a product - you add the client to POS, along with the product/s they wish to Layby.
The first payment method section will be the deposit amount for the layby. This will be processed as their normal payment method, i.e. Cash or EFTPOS.
For the remaining amount, you will Add Another Payment Method as On Account.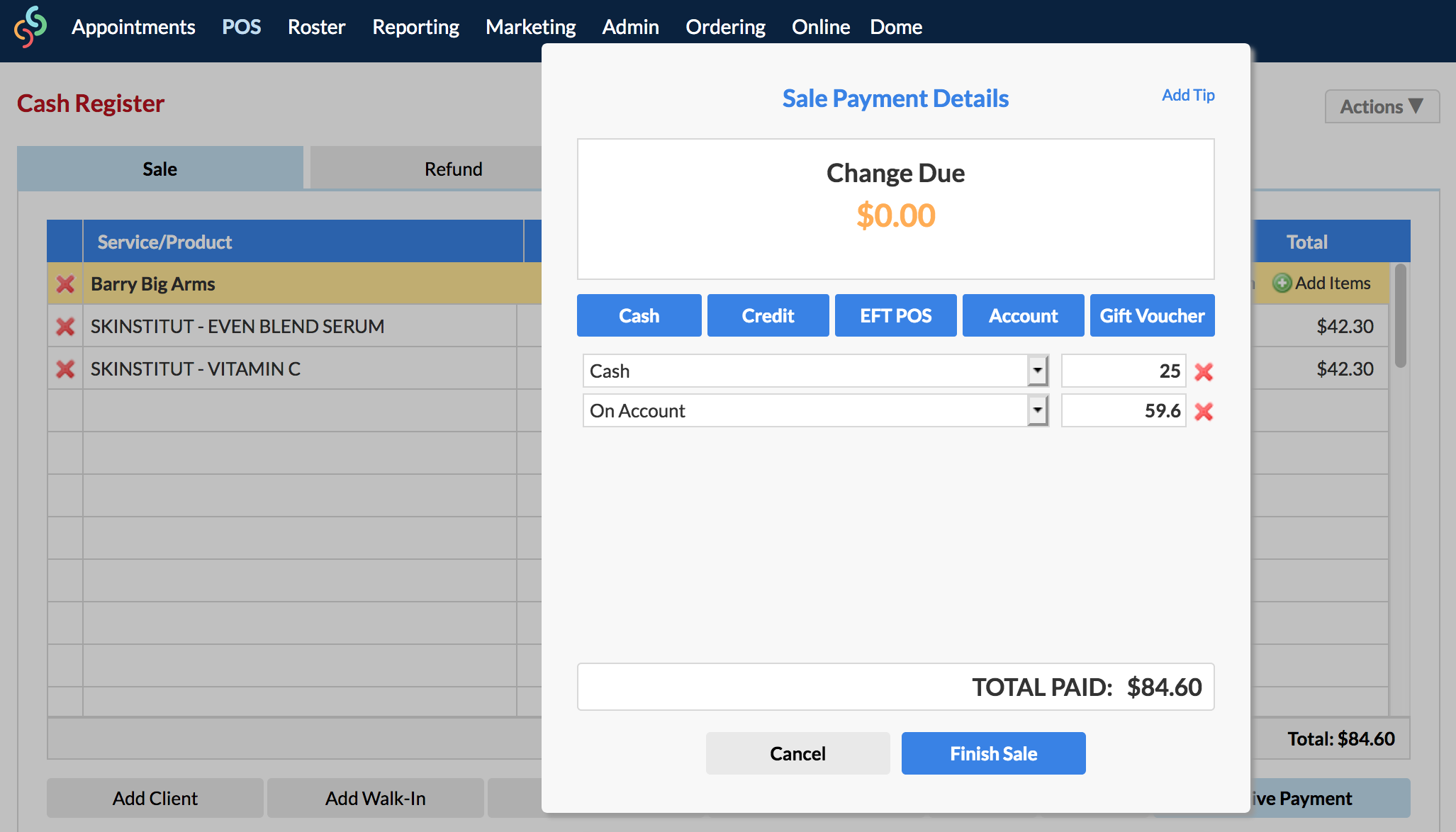 For further information on how to process a layby in POS, click here.
How Clients Pay Outstanding Balances
When a client is ready to pay off part or all of their account balance, you can go to:
POS > Add Client > Add Items > Add to Account
You can enter in the amount that the client is paying off. In the below screenshot, the client is paying off their full balance: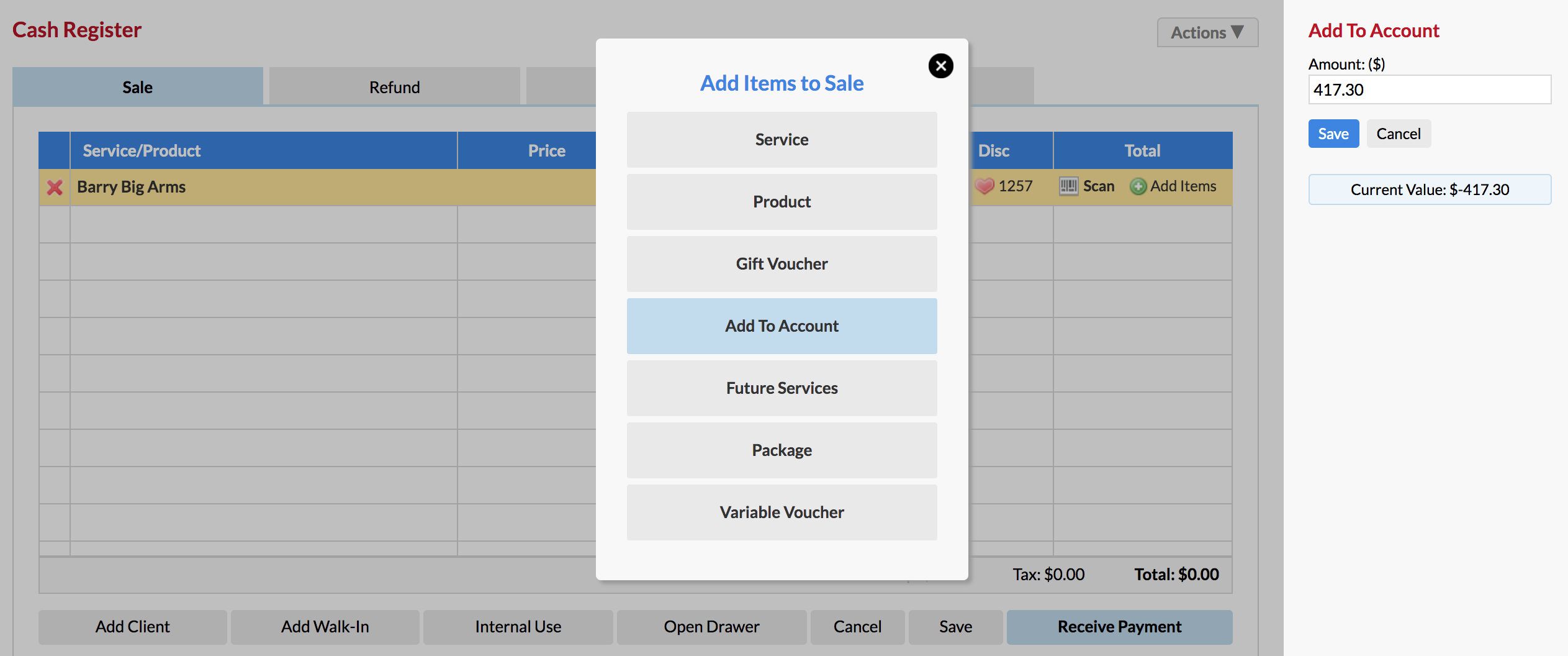 You would then Receive Payment and Finish Sale as normal: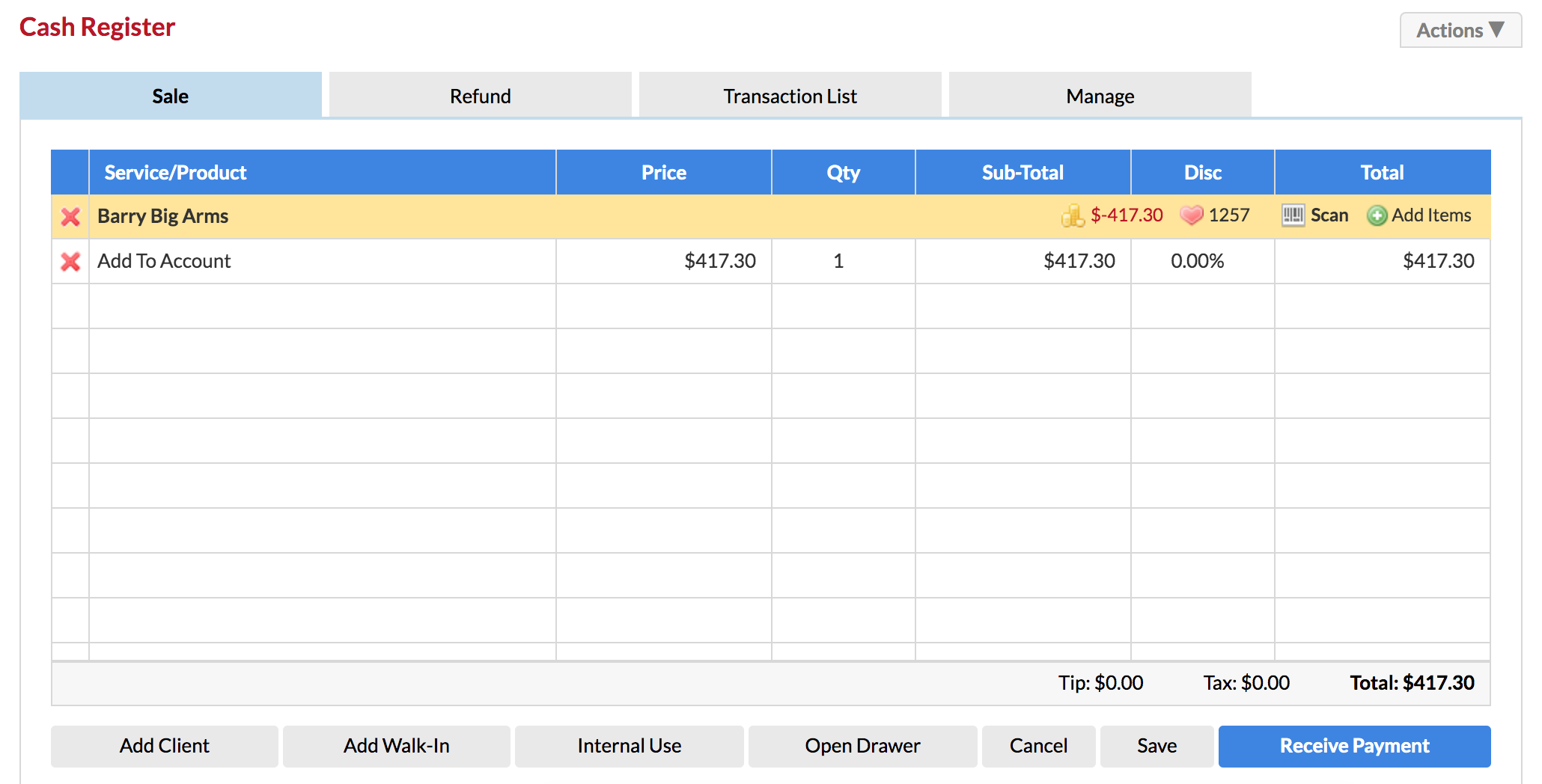 Account Corrections
It's a good idea to create a payment method called Account Corrections.
This comes in handy if you need to process a free product, or maybe you're treating a VIP customer to a free service. This will ensure that your Cash or EFTPOS settlements don't skew when it comes time to processing the sale through POS.
You can click here to learn how to create a new payment method.
If you have previously processed sales as On Account—and client account balances are accumulating—you can use the Account Corrections payment method to balance them to $0. Click here to see how this is done.
Accounts Report
Whenever you need to check which clients are Owing, or those that are In Credit, you can use the Accounts Report via:
Reporting > Report List > Accounts Report

You can also send an SMS or Email to clients from this page. This is useful if you wanted to contact clients in regards to owing/in-credit accounts.
You can also click Show Details to see a breakdown of their top-up activity:

If you have any questions please feel free to send them to us via the Submit a Request option in your Help & Support page—we're here to help.