Simple Salon allows you to delete and undelete clients.
Deleting a client
If you have clients who haven't been in for a long time and you would like to delete them from your data base, you can do so by following these steps.
Use the Client Search to look them up, click their name in the Search Results. Once you're in their client card, click Edit in the Details section.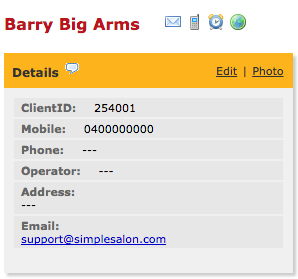 On the right side panel click Delete, then OK.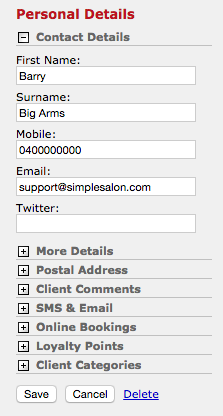 Undeleting a client
If you have deleted a client as per the steps above, and later decided that you would like to reinstate their client card, you can undelete them.
Go to Reporting > Report List > Activity Report.
Change the dates to the day you deleted them. You can also use the filters to narrow the activity logs (i.e. Category—Client, Type—Delete).
Locate the activity and click Undelete next to the client deletion activity.

If you would like to delete more than one client at a time, please click here to check out the help article for more information.
If you have any questions, please send them to us via the Submit a Request option in your Help & Support page.