The Client Capture From is used to capture new clients, as well as used to update personal details for existing clients.
To update existing client details, on your iPad (or any other device, phone or tablet) go to the following link:
Log in using your Simple Salon login details, and the following page will display.
To have an existing client update their personal details via the form on the tablet, simply type their name, or the first few letters of their name, into the Search field. Once their name comes up below, click their name.
The client's existing client profile will display. Now they can update existing personal information, and add details to any missing fields. When they're done they need to tap Save.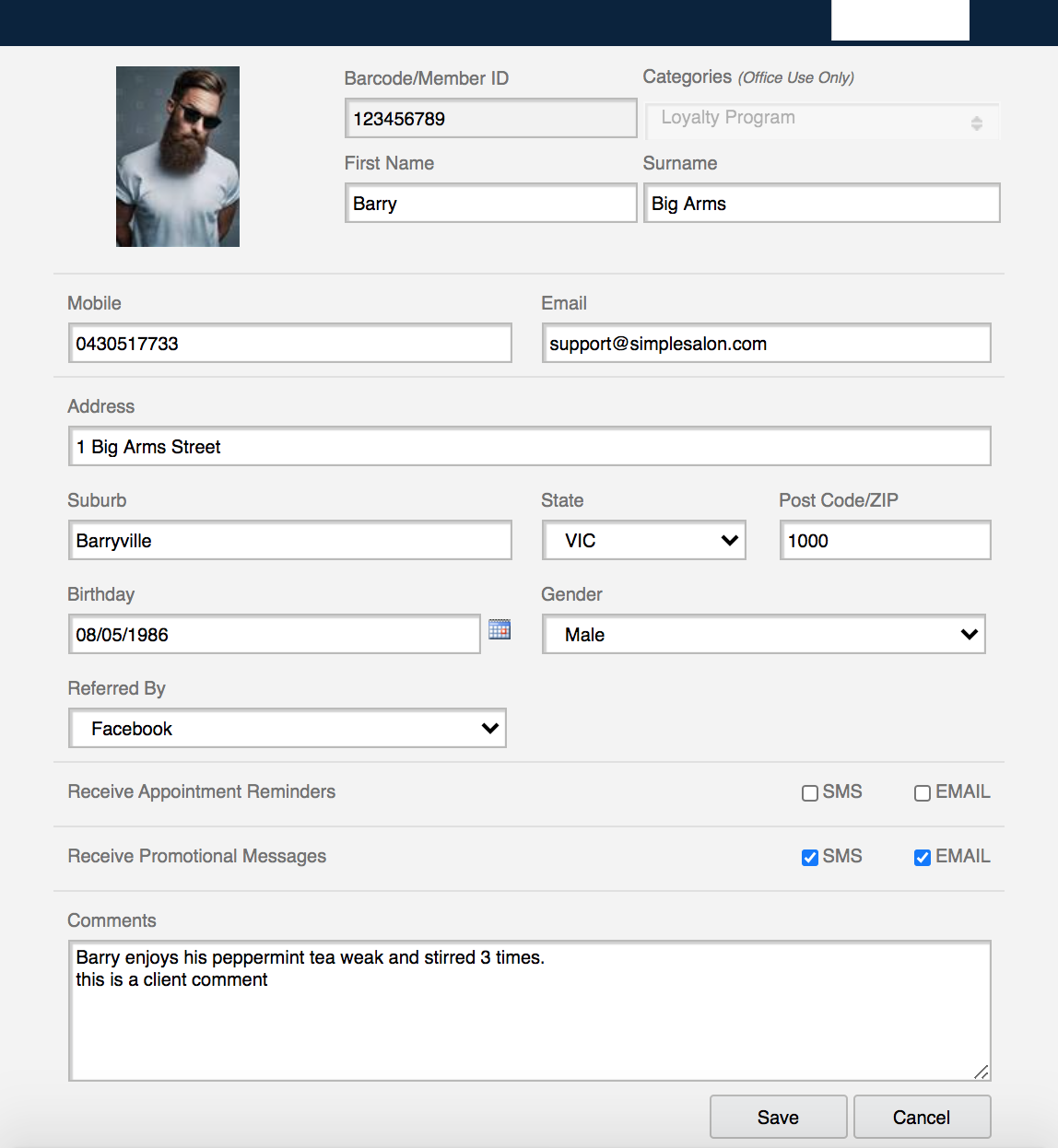 All done. The client's details will now be updated in your Simple Salon database.
To add a new clients in via the Client Capture Form, simply click the New Client button instead.
If you have any further questions, send them to us via your Help & Support page by clicking the Submit a Request option—we're here to help.