If you have inactive clients and would like to delete them, which will remove all record of them, you can do so by going to their client card, click Edit in the Details section and on the right side panel click Delete.
Click here if you would like more info on individually deleting a client, or click here for information on how to bulk delete clients.
Alternatively, if you would like to keep a record of your inactive clients instead of deleting them, you can do so by using the Client Categories feature.
Creating an Inactive Clients Category
Go to Admin, into the Lists tab, drop down the Select Lists menu and pick Client Categories. Click New to create your Inactive Clients category.
On the right side panel give it the name, and Save.

Note: Don't tick 'Add to new clients'
Now that you have created your Inactive Clients category, you can assign inactive clients to the category.
Assigning Clients to the Inactive Clients Category
Search for a client who you would like to make inactive, click their name in the Search Results. Once in their client card, in the Actions menu click Categories.

Tick the Inactive Clients category, then Save.
Disable 'Inactive Clients' from SMS and Email
While you're in their client card, it's important to disable them from all SMS and Email. Click Edit in the Details section of their client card. On the right side panel un-tick SMS and Email for Appointment Reminders and Promotions, then click Save.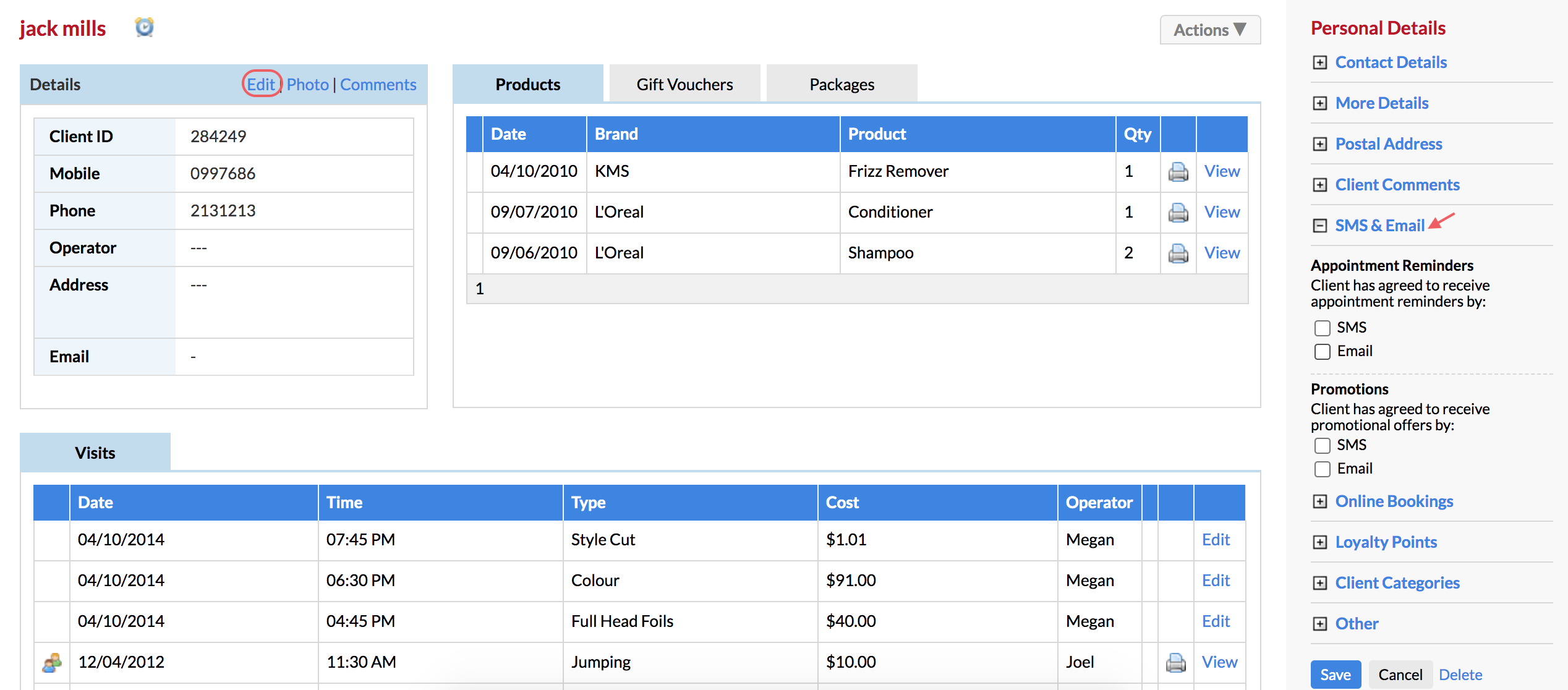 Bringing up a List of 'Inactive Clients'
Go to your Marketing page, click the All Clients option.
This will display a list of all of your clients. Now use the Category filter to bring up a list of only your Inactive Clients.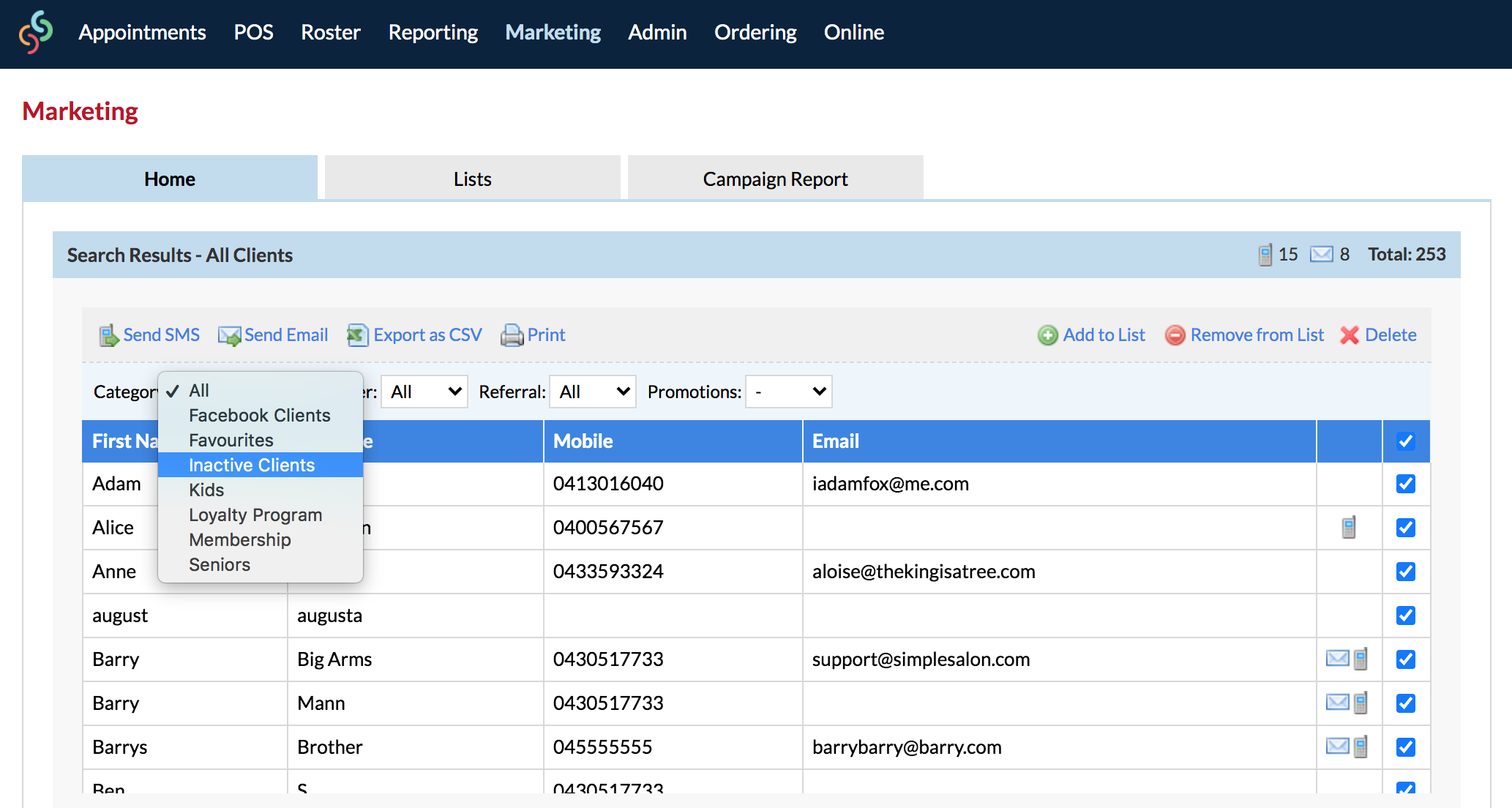 Your Inactive Clients will be displayed.

From here you can print and export the list, or even send the inactive clients an SMS or email if ever you need to (you will need to re-enable them for promotions/reminders to contact them).
If you have any questions, please send them to us via the Submit a Request option in your Help & Support page.