Simple Salon has an Ordering system that is super easy to use. When your product quantities are set up, the system will keep your stock levels accurate. Then once you need to replenish your products, you can create purchase orders (for retail & salon use products) which can be sent to your suppliers.
The video above will give you a quick overview, while the steps below will go into some more detail. Feel free to jump ahead—we will go through the following sections:
Creating Suppliers
Before you can start using the Ordering system, you will need to have first created your suppliers, and assigned them to your products.
If you haven't done so already, this article will show you how to get set up:
Creating Suppliers and Assigning them to Products
Setting Up Product Quantities
For everything to work properly, you have to set up your minimum and maximum requirement quantities for stock.

The minimum requirement means the system will know that when you drop below this number of products, you need to re-order. The maximum lets the system know how many products you want on your shelf when reordering.
To set this up, please click here for the set up article.
Creating an Order
Once your suppliers and products are set up, you can now create an order.
All stock ordering will take place in the Ordering tab:

Because you have set up your product quantities, you can automatically generate a list of items below stock for specific suppliers by clicking Auto Generate Order. Otherwise, you can also manually Add Items to the order list.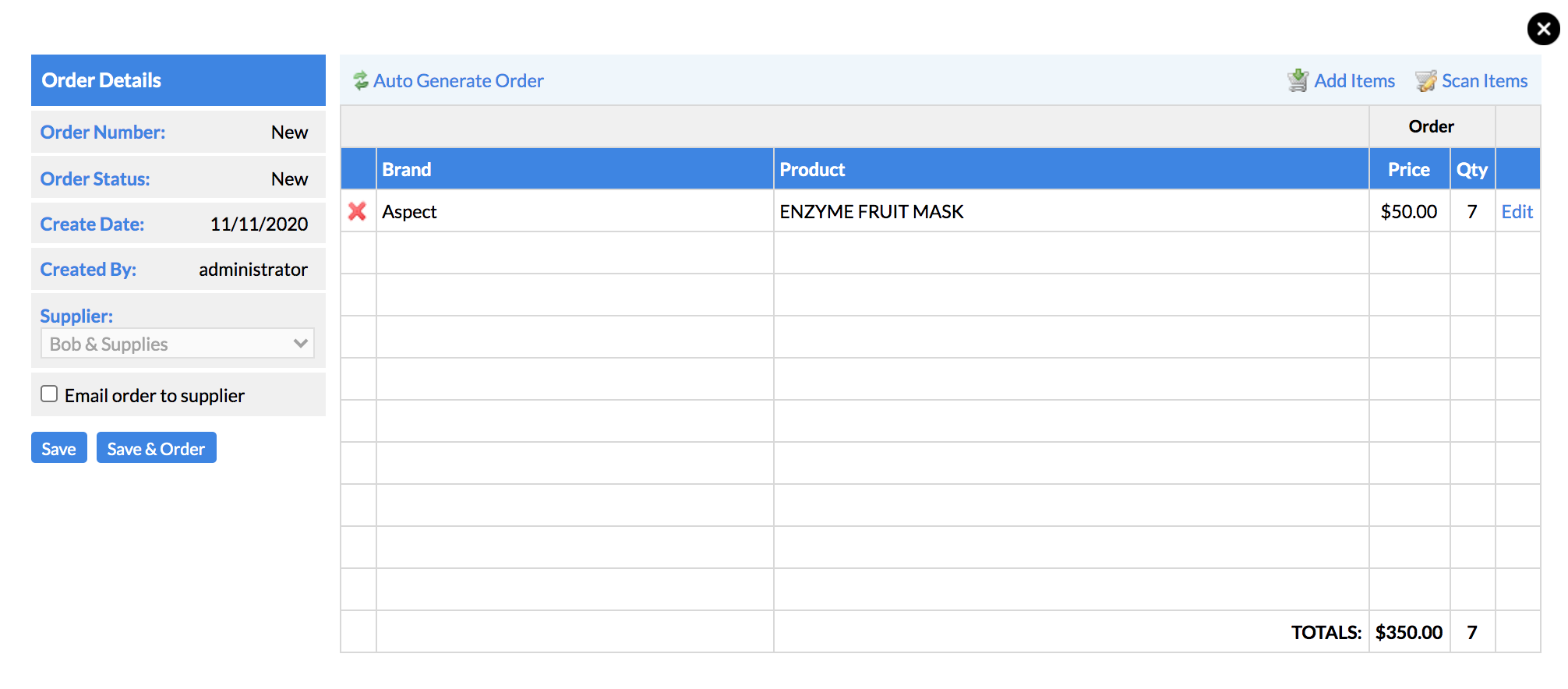 For instructions and further information on creating orders, please visit this setup article.
Receiving an Order
When your stock has arrived at your store, you can Receive the items by going back into Ordering.

For instructions on receiving stock, please click here.
Exporting, Printing & Duplicating Stock Orders
You can export, print and duplicate any order.
To do this, you can adjust the dates to find the order. Then click the Excel icon to export it as a CSV. Otherwise you can also use the print or duplicate button:

Stock Take
Simple Salon has a Stock Report that you can use to perform a stock take in your store.
Reporting > Report List > Stock Report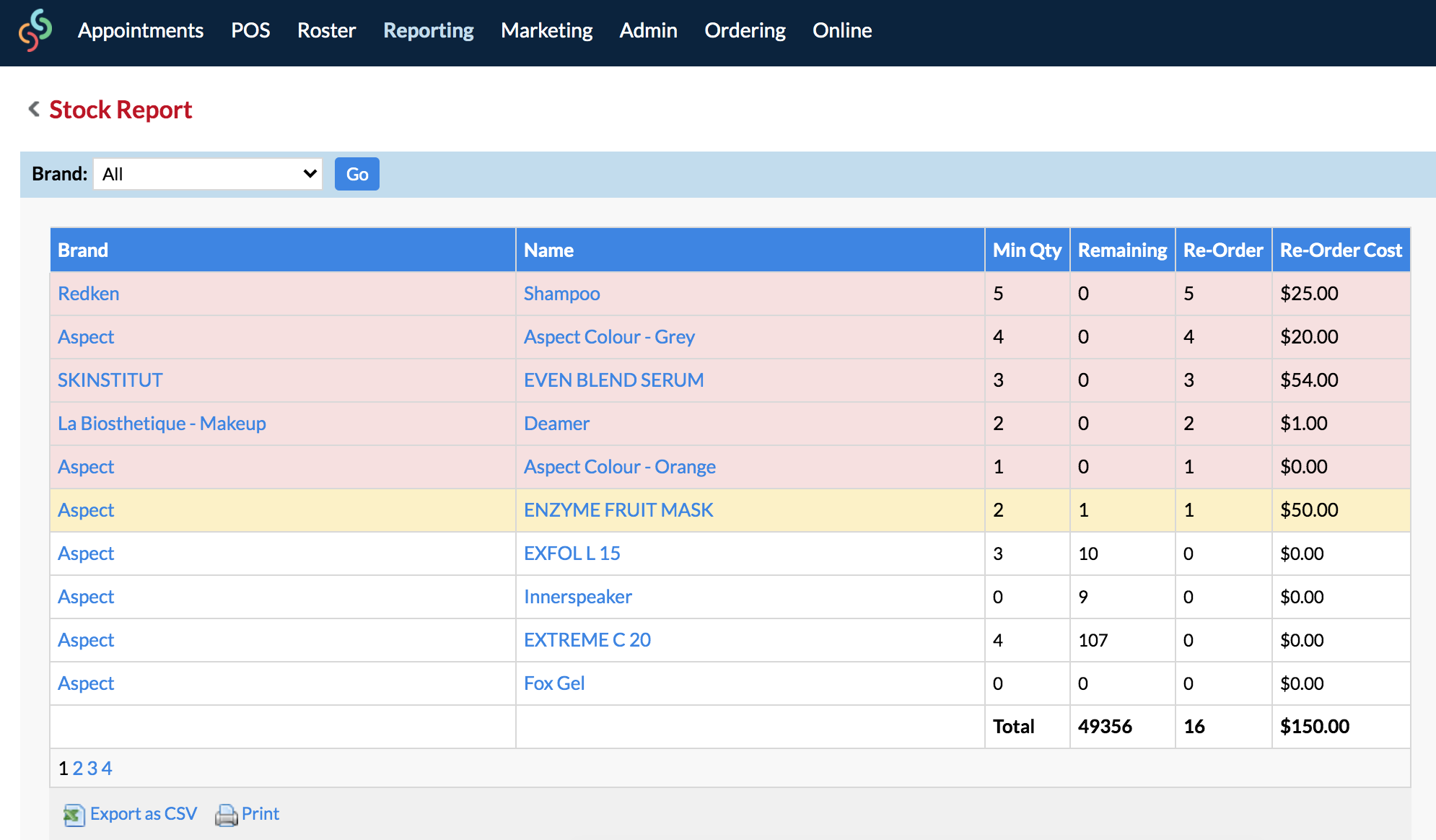 This article will go further into detail on how to perform a stock take in your salon:
How to Do a Stock Take with Simple Salon
Tracking Salon Only Products
When it comes to recording your salon use products, we suggest that you have a stock bin out back where you put all your empty professional/salon use colour tubes and product containers. Once a week, you will process them through POS. To learn how to do this, please click here.
Dome Users Only—Transferring Stock Between Locations
If you have a Dome account, you have the ability to transfer stock between your child locations. To learn how to use this feature, please checkout the following article:
Transferring Stock Between Locations Using the Dome
If you have more than one business connected to Simple Salon (and you don't have a Dome account)—we recommend taking a moment to read the following post for more information:
Build Your Empire—The Simple Salon Dome
If you have any further questions, please send them to us via the Submit a Request option in your Help & Support page.