Setting Up Your Suppliers
The first step is to create your suppliers, then assign them to the products. Click here to learn how to set up your suppliers so that your Simple Salon account will know where to send the product orders.
Setting Up Product Quantities
Now you want to ensure that you have set up your product quantities. Head over to your Products tab in Admin. Edit a product, and on the right side panel, you need to set up your Min Qty, Max Qty, and Quantity.
Min Qty — The minimum requirement - when you drop below this number of products you need to re-order.
Max Qty — The maximum requirement - when you reorder, this is the maximum number of products you want in stock.
Quantity — How many you have of the product right now.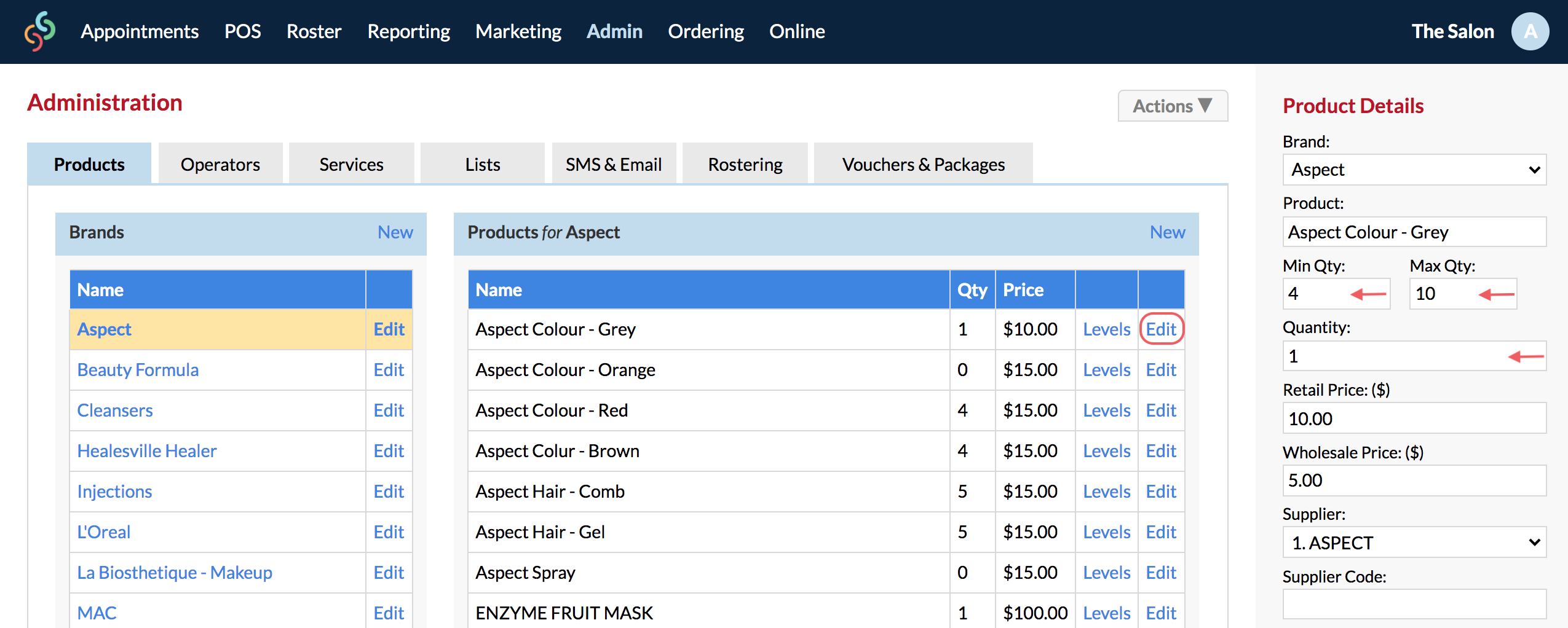 Once you have updated these sections, Save the changes. Do this for all of your products, then you are ready to use Ordering.
To learn how to create a new order, please click here.
If you have any further questions, please send them to us via the Submit a Request option in your Help & Support page.