Never miss a detail again. Efficiently record and keep track of all client history by making notes on your client's appointments, and using their client card or appointments to refer back to all comments saved.
Making Comments on a Client's Appointment
To make a note on a client's appointment, locate their appointment on your Appointments page, then click the client's name.
In the Visit Details pop-up window, click inside the Comments box and type your note. This note can be as long and as detailed as you need, the text box is unlimited.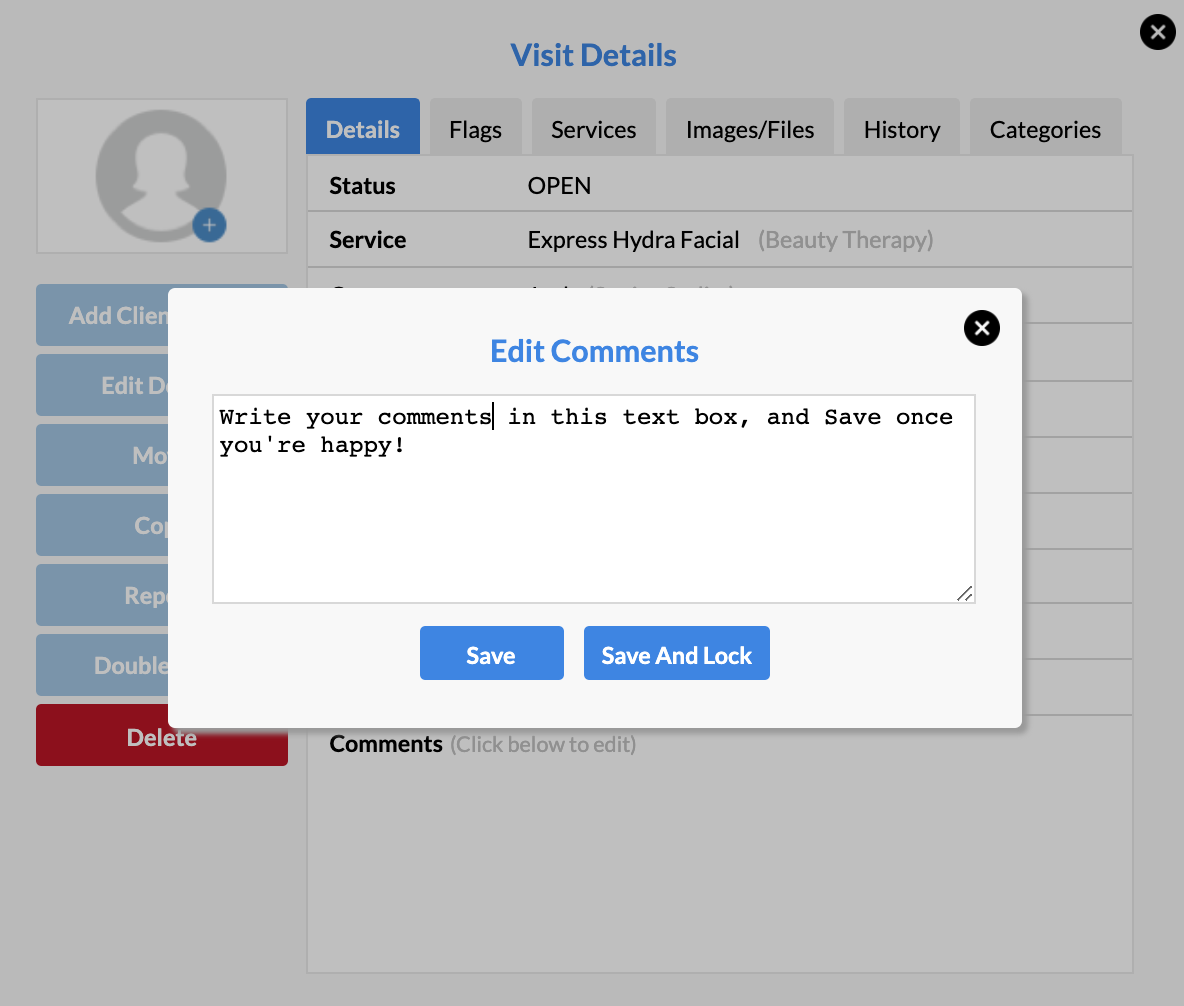 When you're done entering the visit note, click Save: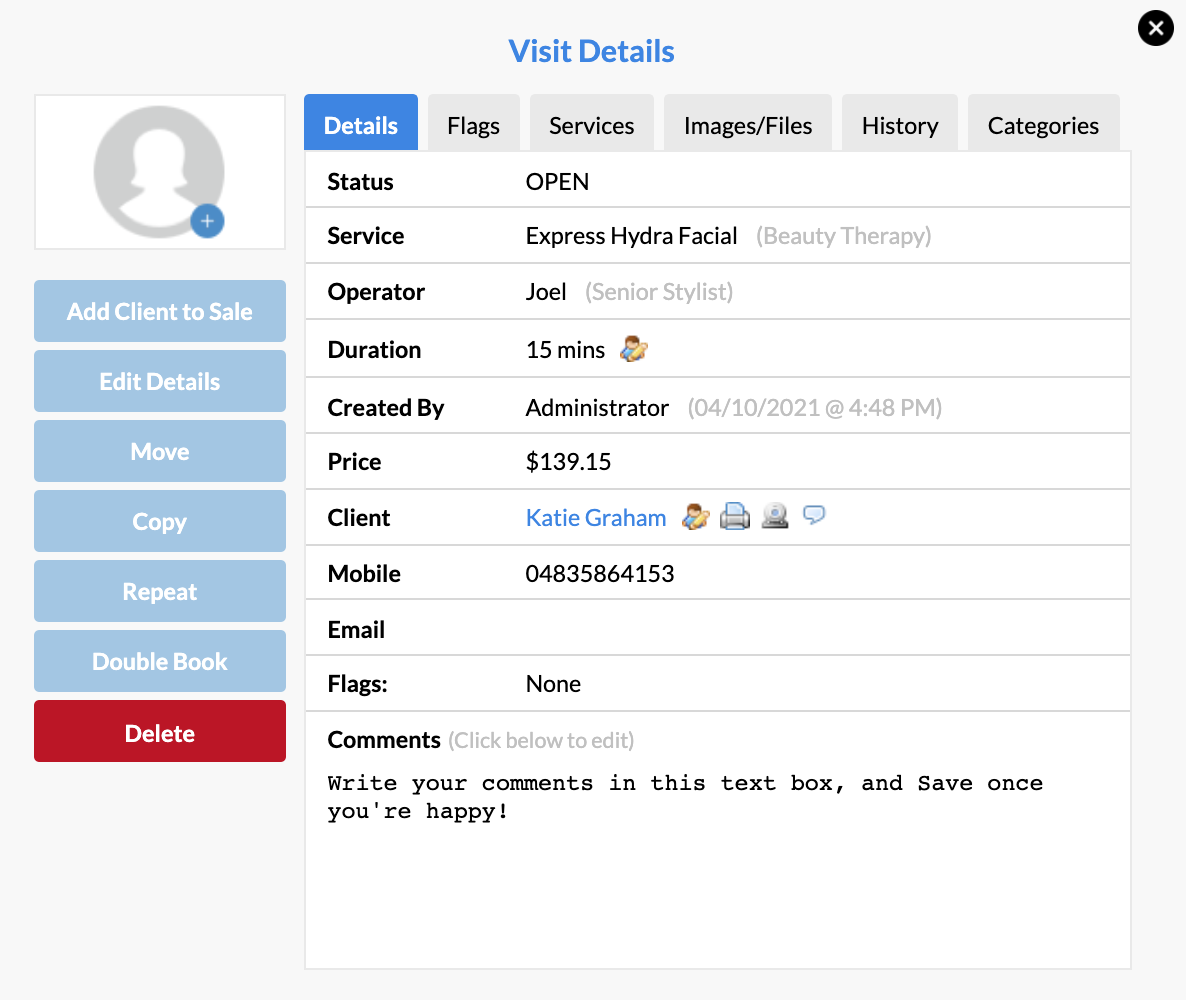 Note: If your comments don't have the 'Save And Lock' feature but you would like to turn them on, please check out this article for information on how this works:
The appointment will now be flagged with an N, which stands for Notes. This is to notify you of when there is a note on an appointment, to ensure it is read.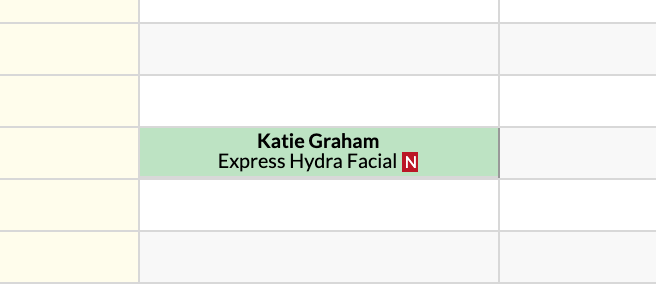 Would you like to know more about appointment flags? Click here.
Viewing Visit Notes
From the Client Card
Anytime you wish to view past, present or future visit notes, either search for the client in the Client Search, and go to their client card, or simply click the client's name on their appointment to bring up the Visit Details window.
Click the client's full name, which is a link to their client card.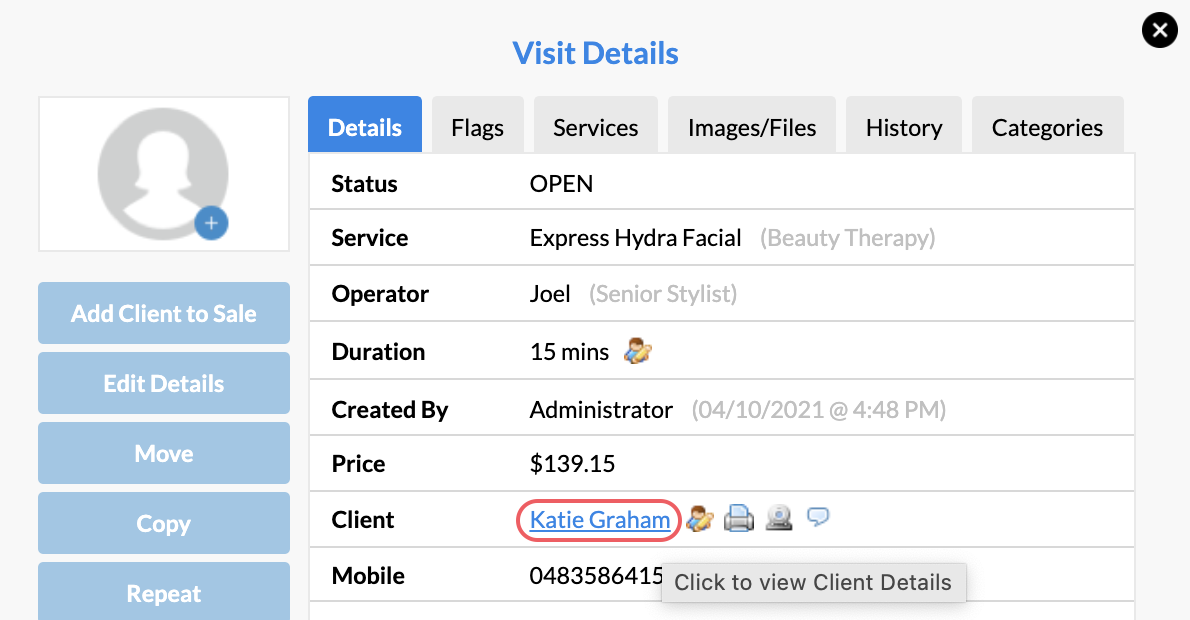 At the bottom of the client card, the notes will be saved against each appointment in the Visits section.

Note: Green highlighted visits refer to appointments TODAY, yellow highlighted visits refer to FUTURE appointments, and white visits refer to PAST appointments.
Click the Notepad icon in the row of the appointment you wish to view.
The note will pop up for you to read: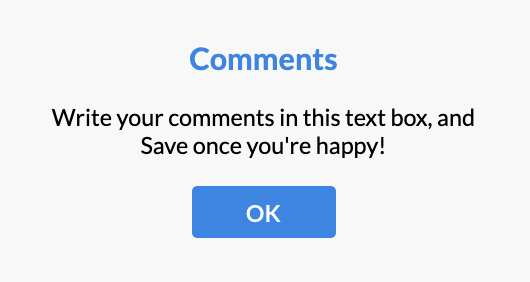 From this Visits section, you can also add or edit comments made on any appointment. Simply click the Edit button next to the appointment, then on the right side panel, simply update the Visit Comments as necessary and Save once your complete: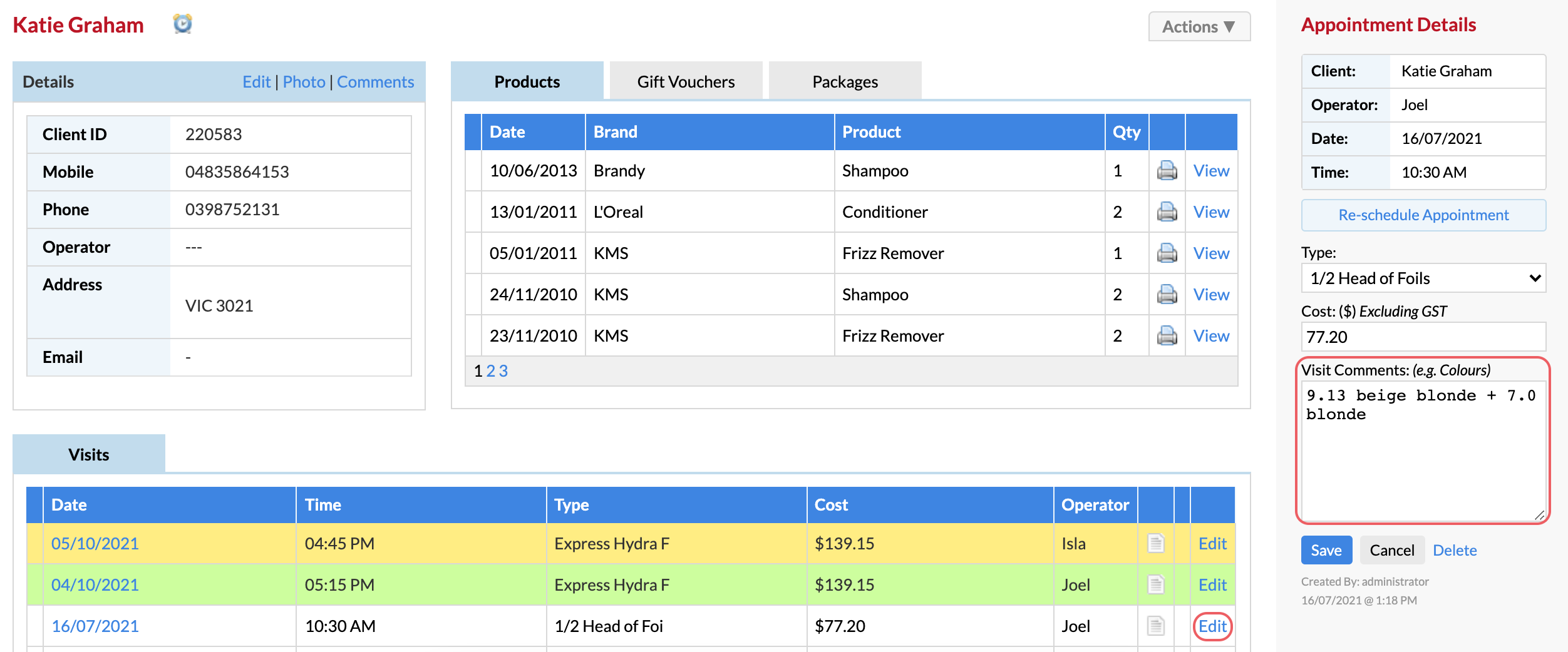 From their Appointment
Click the client's name on their appointment. In the Visit Details window click the History button.
The last 10 appointments with comments attached are easily accessible here. Quickly refer back to these past appointments notes anytime you need to.

Note: Only Appointments with notes attached will be displayed here. If the appointment did not have a note, it won't appear in this list. Simply navigate to their Client Card to view their Visits instead.
Never miss a detail again. Enjoy!
If you have any questions, please send them to us via the Submit a Request option in your Help & Support page.