Simple Salon allows you to send an SMS or email to all of your clients, or just some of clients, in a few clicks.
Go to your Marketing page and click All Clients.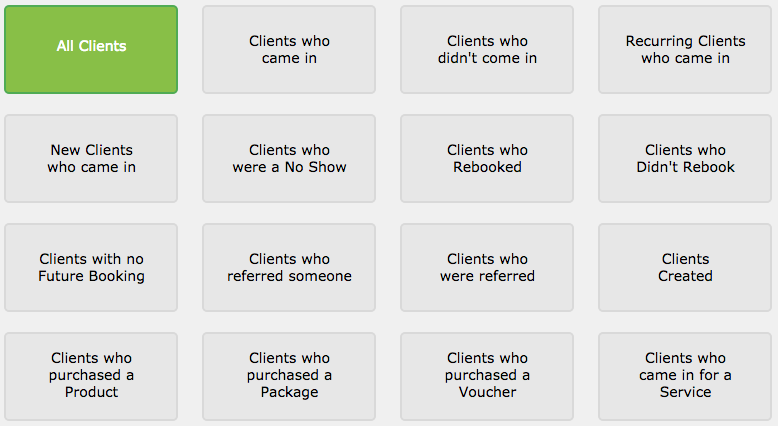 Click either Send SMS or Send Email if you want to send a message to all of your clients in this list.

Alternatively, use any of the drop down menu filters to look at clients from a particular Client Category, Gender, or Referral Type.
When you're ready, click Send SMS or Send Email, type message and Send. It's that easy, but very powerful.
If you have any questions, please send them to us from your Help & Support page by clicking Submit a Request.