Simple Salon allows you to send effective marketing emails directly from Simple Salon, or via one of our third party add-ons — Campaign Monitor and Mailchimp. This article looks at Mailchimp. Click here to learn more about Campaign Monitor.
The benefit of using one of our third party email marketing add-ons is that they are specifically designed to handle large volumes of emails. The Simple Salon Email Marketing is great if you want to send up to 1,000 emails at one time. If you need to send more than 1,000 emails in one go, then connect with one of our email marketing add-ons and away you go. Additionally, Mailchimp and Campaign Monitor have lots of cool extra features.
Mailchimp gives you more control over the personalisation of your email campaigns. Mailchimp maps your client's behaviour and gives you feedback in regards to when they like to receive their emails. This means you can send your clients emails when you know they want them. This comprehensive reporting also tells you what email content your clients like best. Like Campaign Monitor, Mailchimp also specialises in customisable email templates with loads of flexible design options to suit everyone. Click here to find out more about Mailchimp's features.
Connecting Simple Salon to your Mailchimp Account
Go to your Simple Salon Account page, click the Actions menu and select Mailchimp.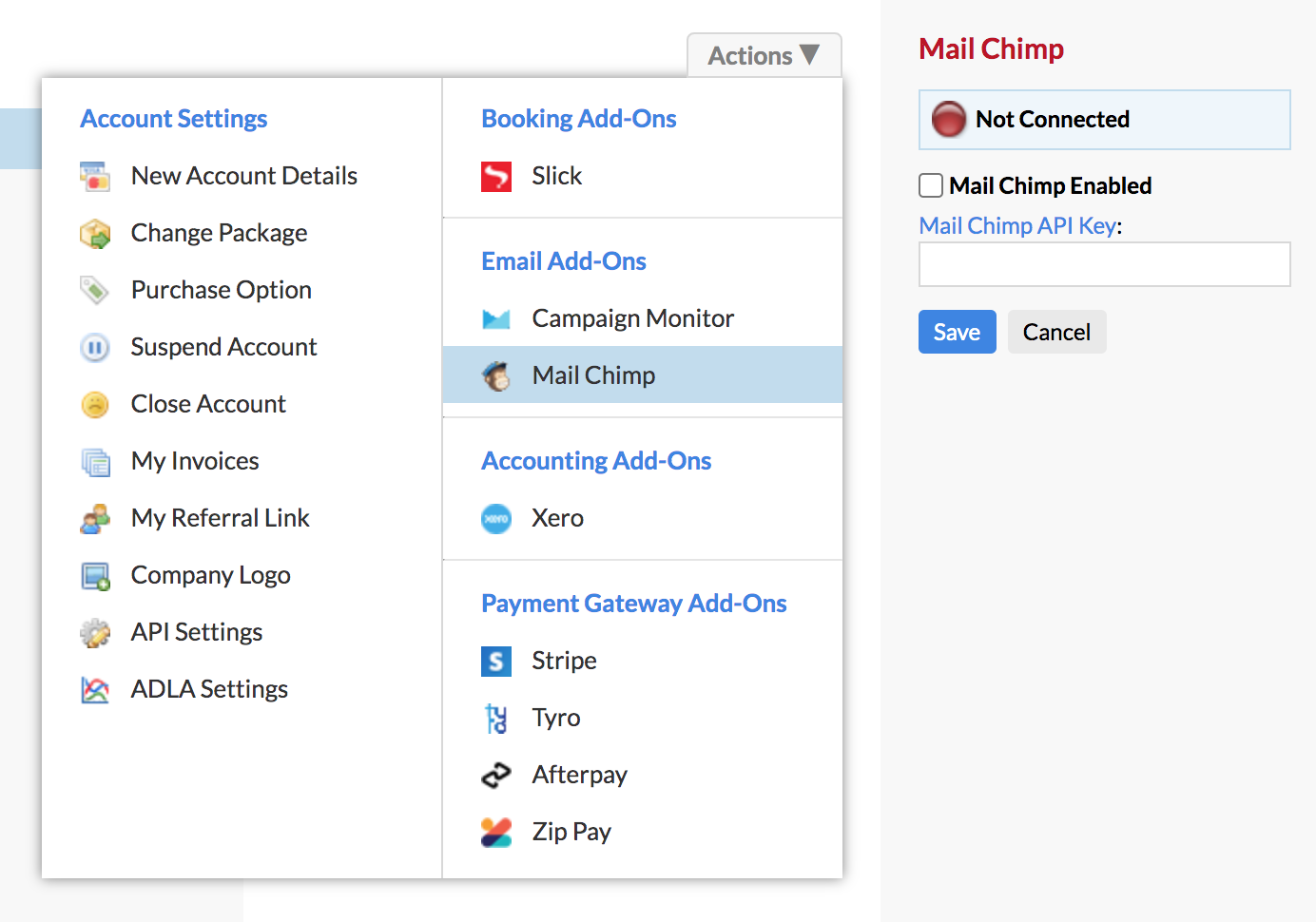 Enter your Mailchimp API Key in on right side panel, tick Enable Mailchimp, and Save the settings. It will then connect your Simple Salon account to your Mailchimp account and it will display here as Connected.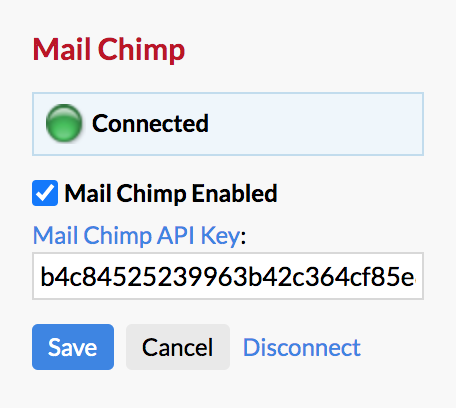 If you haven't already generated your key, clicking on "Mail Chimp API Key" will bring you straight to the API Page in Mailchimp (after you login).
This can also be manually accessed (in Mailchimp) by clicking the icon bottom left, then selecting Account: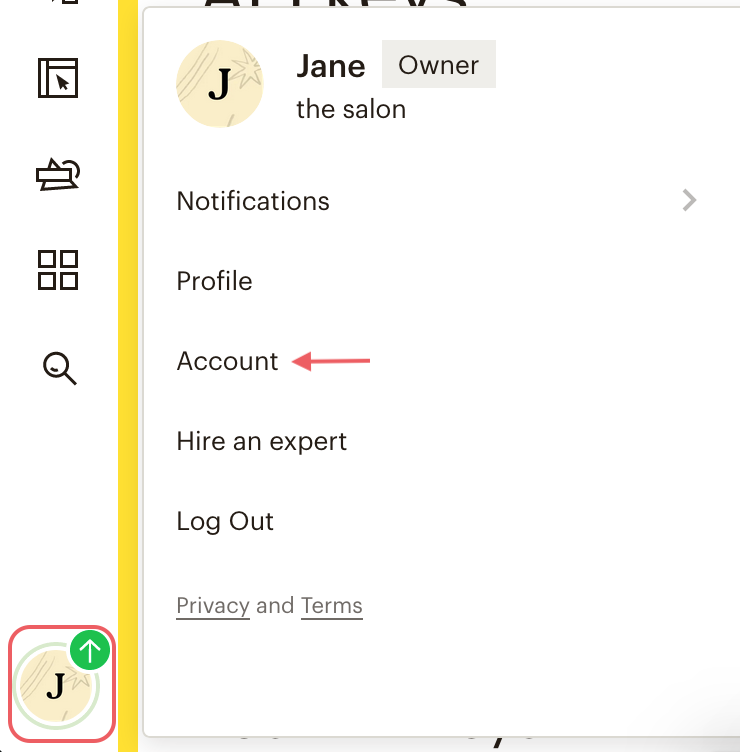 Then, select Extras > API Keys.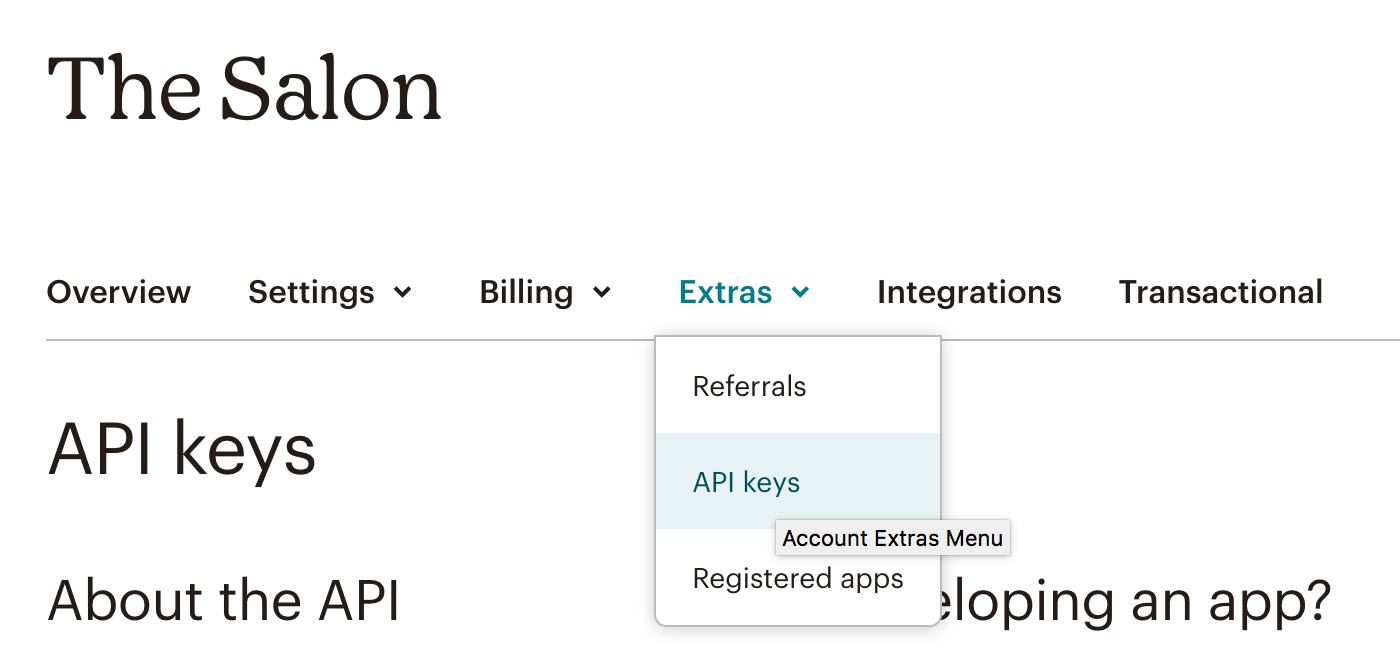 Scroll down to Your API Keys. You will be able to Create A Key. The key that is generated can then be input into your Simple Salon account (as shown previously).

Sending Emails via Mailchimp
You can send campaigns to your clients via Mailchimp by utilising the Send Email button.
For example, go to Marketing and select any one of the marketing options.
Lets say you wanted to send an email to all of your clients. You would select the All Clients option.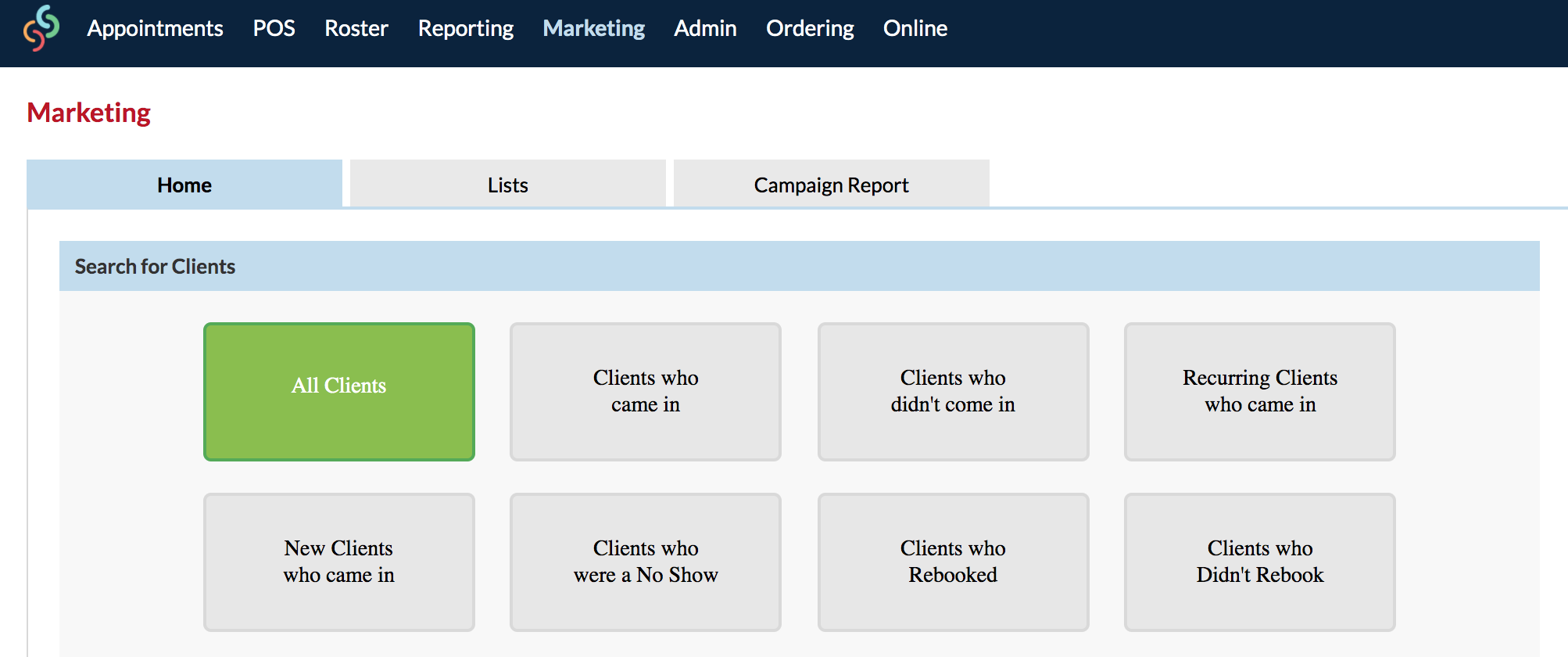 If you click Send Email, you can select Mailchimp. This will prompt you to add these clients to a list in Mailchimp.


If you haven't done so already, you will need to go into your Mailchimp account and create the name of the list there.
Once you have a list created in Mailchimp—if you go back into Simple Salon, it will then appear in the drop down menu to select.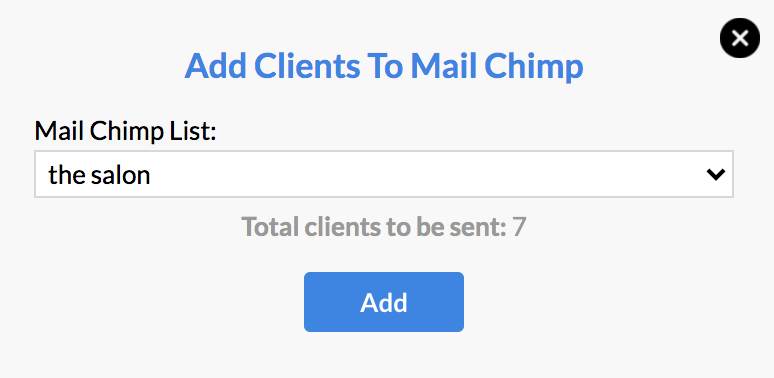 Once you have selected the client list, click Add and the clients will be imported into your list in Mailchimp. You will then be able to create your email in Mailchimp.
Note: Mailchimp charges a small fee per email.
If you ever have any questions, please send them to us via the Submit a Request option in your Help & Support page—we're here to help.