Simple Salon records where your clients are coming from so that you can swiftly see how they're all finding your salon.
Perhaps they were referred to you by a friend or responded to an email you sent. Maybe they found you as a result of an internet search, or on Facebook, Instagram or Twitter. They might have just been walking by, heard about the salon via word of mouth, at an event, on Pinterest, or in a magazine. All of these referral types and more can be tracked and reported in your Simple Salon account for each client.
When you get a new client and you're adding in their personal details, under the More Details section you can record how they found you—we call this a Referral Type.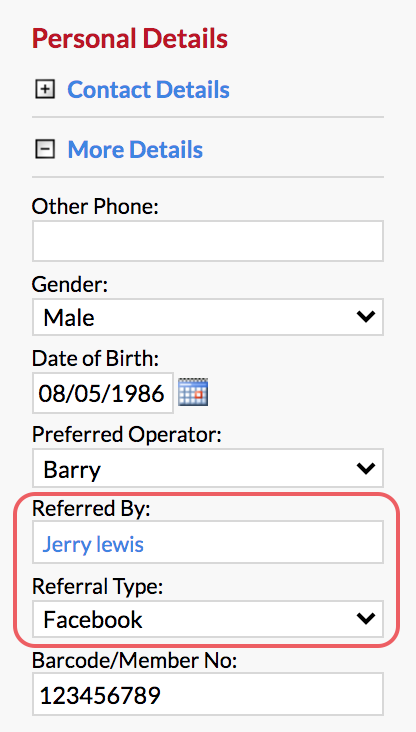 Get into the habit of filling out this information, because it proves beneficial to you later when you do decide to report on how your clients are finding you. This kind of analysis will help you decipher what marketing avenues require a little extra attention.
Let's say that the magazine ad is bringing in new clients, however, the internet search isn't. Might be time to give Google Ad Words more of the budget to increase the number of people finding your salon when they search online.
You can also edit an existing client's account at anytime. Simply search for them and go to their Client Card. Click Edit then to the More Details section:

Reporting on Referral Types
To report on the popularity of your Referral Types, head over to your Marketing page and choose any one of the marketing options there.
For example, you can see a list of all your clients and then filter that list by any referral type. Of all your clients you might want to know how many found you on Facebook. To do this, choose the All Clients button, then use the Referral drop down menu to select the referral type you wish to report on i.e. Facebook. Take note of the Total in the top right corner, then run All Clients again but this time choose a different referral type and compare the results.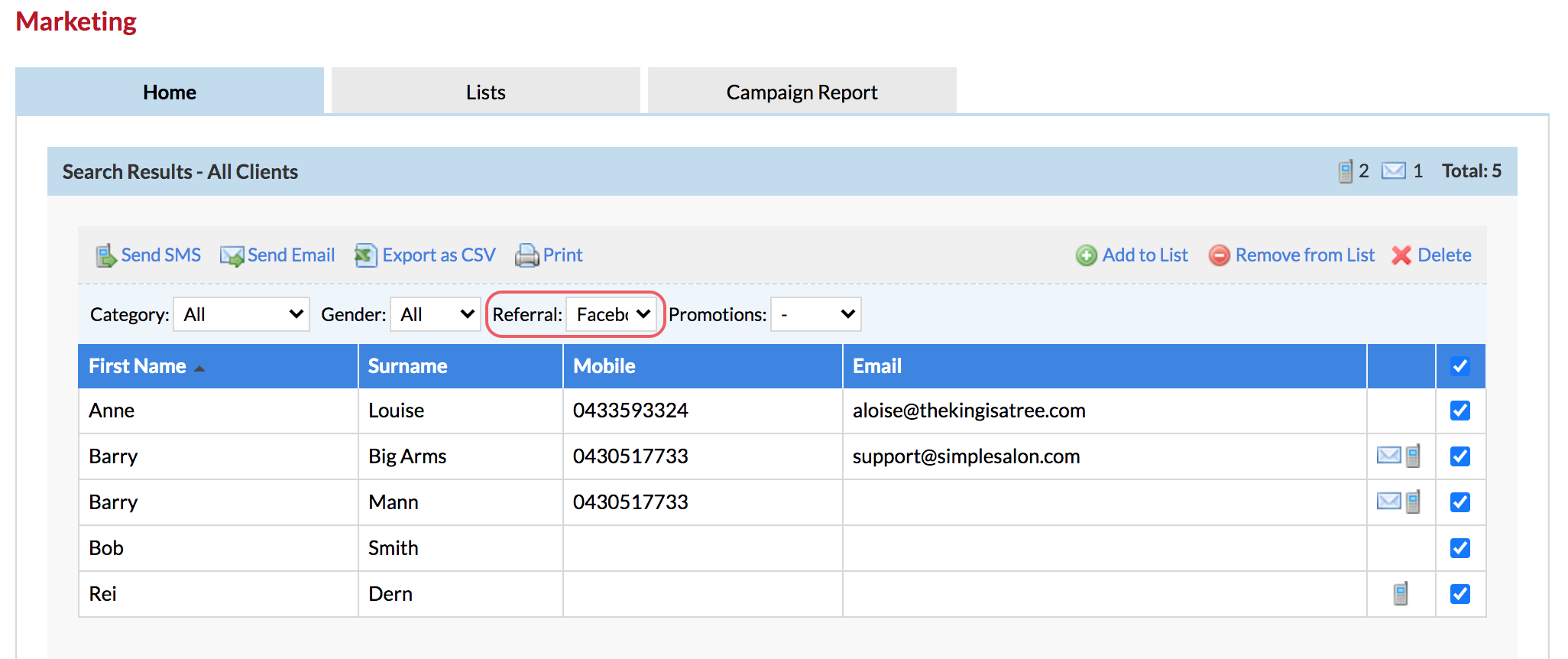 The opportunities here are endless, because as you can see in your Marketing page, you can specify all sorts of client lists—for example, "Clients Who Came In" between any dates you choose, and of those you can see who found you via your Website. Go on, start exploring the options for marketing now.
If you have any questions, please send them to us via the Submit a Request option in your Help & Support page.