SMS cost is 11 cents per SMS in Australia.
You'll also find these prices when you go to your Admin page in your Simple Salon account, then into the SMS & Email tab. Click Buy Credits and you'll be taken into your Simple Salon Messaging account.
Click the Pricing link at the bottom of the page.
In the pop-up window pick your country from the drop-down menu.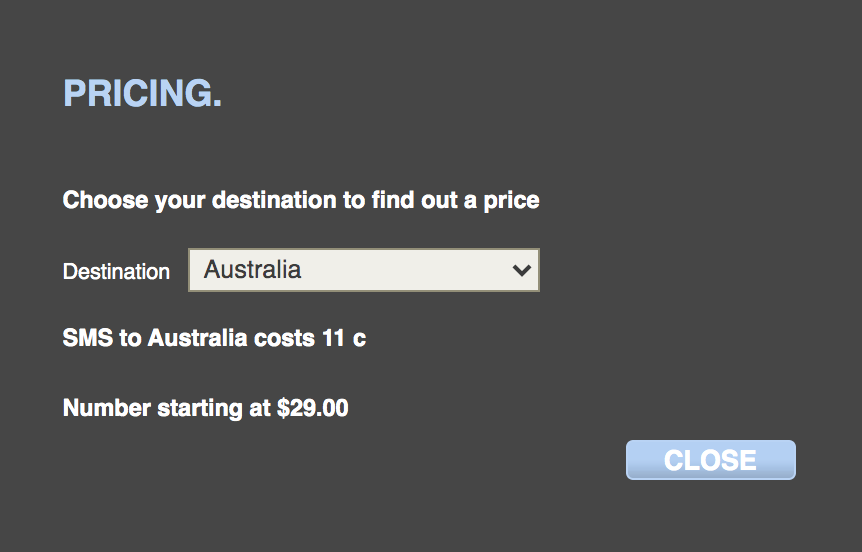 Click here to learn how to buy credits and set up your SMS.