The Client Management Report (located in Reporting > Report List) shows you the total number of clients with NO:
Mobile
Email
Gender
Address
SMS Reminders Enabled
SMS Promotions Enabled
Email Reminders Enabled
Email Promotions Enabled
Photo
This powerful tool will help you to manage your client information and make sure you're on top of everyone's details.
It's then super simple for you to market to these client's to get any information that is missing—as per the percentage of clients with missing data:
Red = Oh no! Over 50% of clients are missing data
Yellow = Not bad! Between 20%–50% of clients are missing data
Green = Well Done! Less than 20% of clients are missing data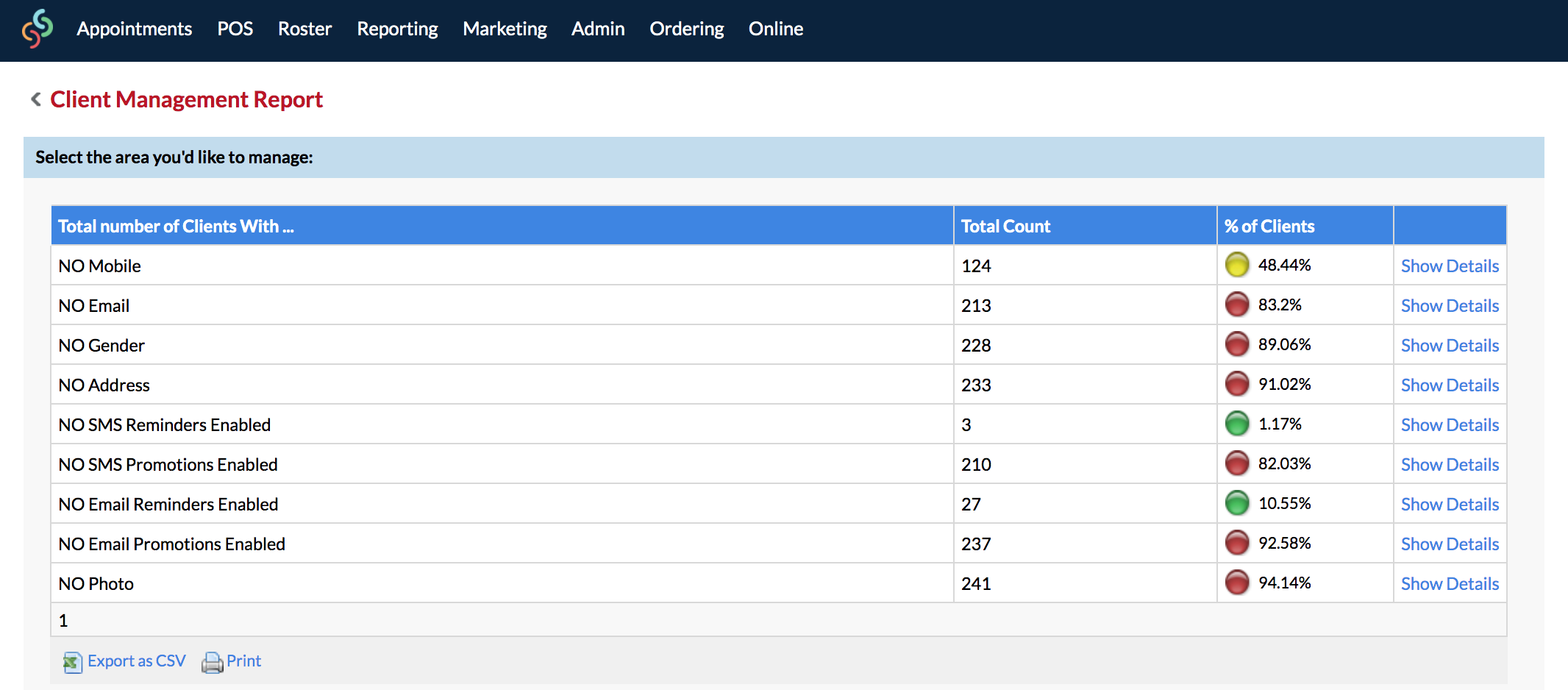 Selecting Show Details will bring up the list of relevant clients.
Clicking any client name will allow you to edit their details directly from the report—without having to go back to their client card.
You can update information such as: Contact Details, Postal Address, Client Comments, SMS & Email Reminders/Promotions, Loyalty Points & Client Categories.
You can also Export as CSV, Print and Add/Remove clients from a marketing list. Depending on what information you already have, you can also Send an SMS or Email directly to the sub-set (NO Mobile list will not have a Send SMS option, just as the NO Email list will not have the Send Email option).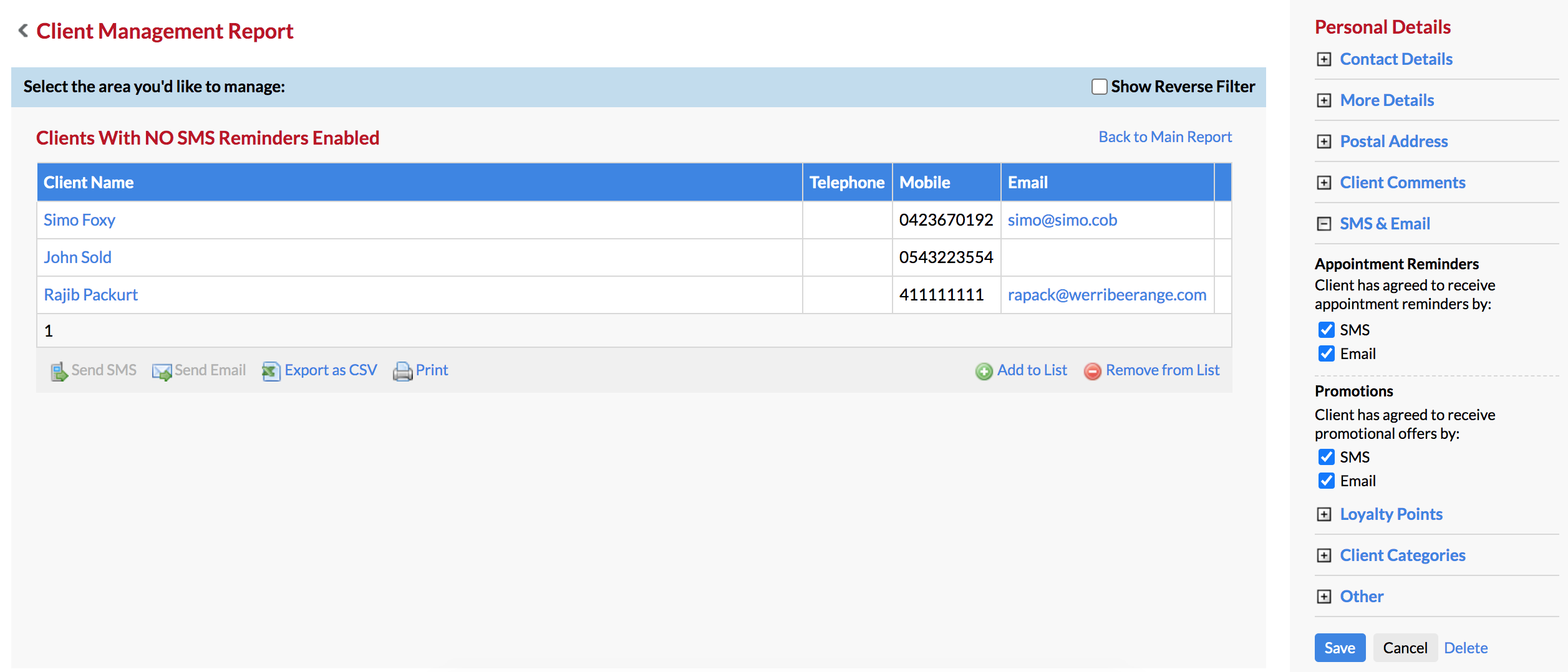 In the above screenshot, we've selected the Clients With NO SMS Reminders Enabled option. If you click on the client's name, you can edit their details in the right side panel.
Once you have updated the appropriate data, you can Save.
If you select the Back to Main Report link, you'll notice that your percentage will update, and the count will change (depending on what information is added).
If you have any questions, please send them to us via the Submit a Request option in your Help & Support page—we're here to help.