Simple Salon makes it incredibly simple for you to setup your SMS, it's pretty much already done for you.
All you need to do is buy your SMS credits, and enable your automatic SMS/Email Reminders. It's that simple.
This article will walk you through the simple process of setting up your SMS from start to finish. We will cover these 3 simple steps:
Step 1. Buy SMS Credits
Step 2. Turn on your automatic Appointment Reminders
NOTE: Please ensure that pop-ups are enabled for Simple Salon in your web browser.
Head over to your Admin page, and click your SMS & Email tab.
In the SMS Account Setup section, your SMS Account will already be setup for you. You'll notice that the Enable SMS Account box is ticked, and Simple Salon Messaging is selected as the SMS Provider: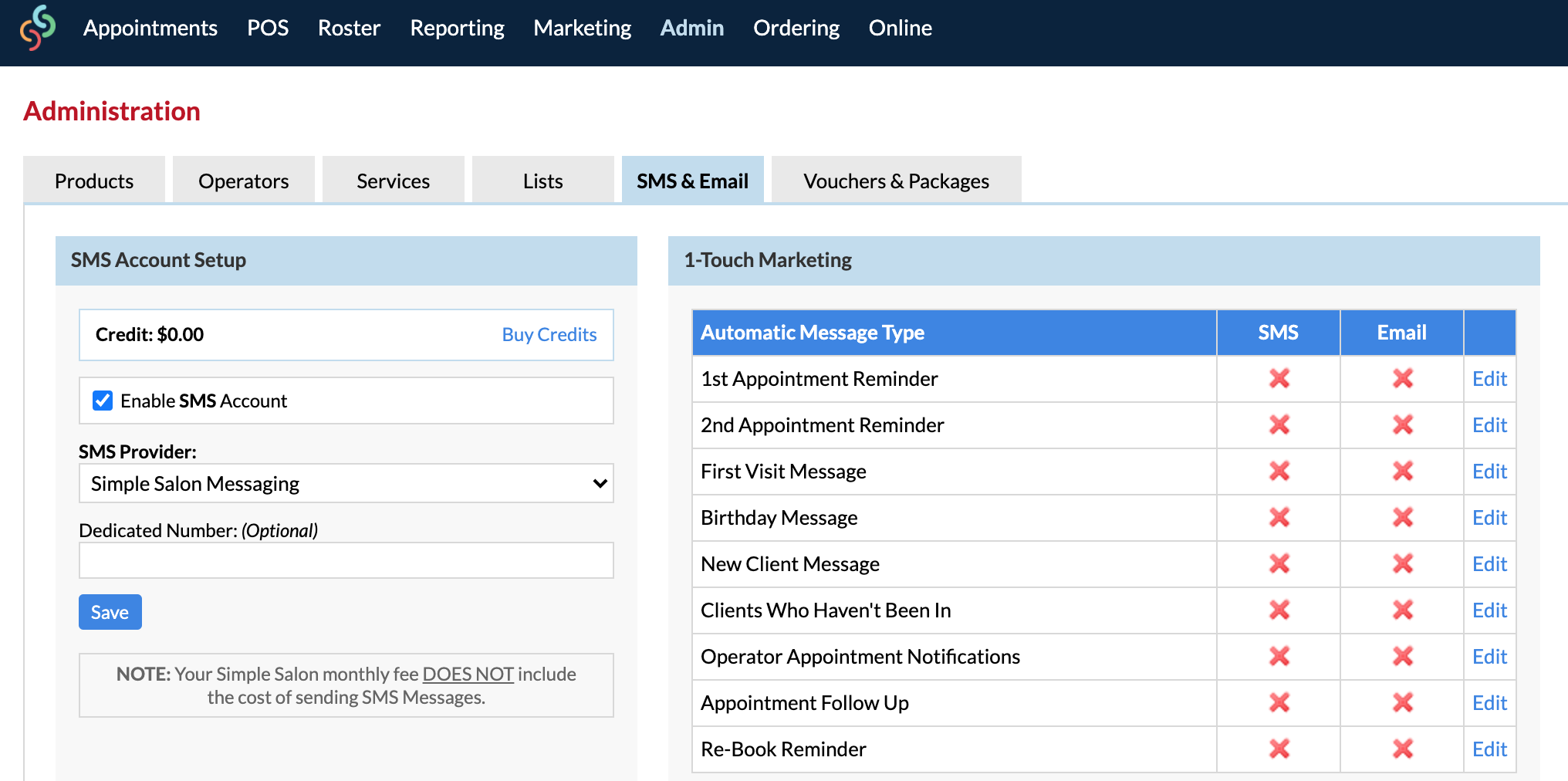 Step 1. Buy SMS Credits
Click Buy Credits.

Having trouble logging in to your SMS Account? Please click here for further instructions on how to login to your SMS Account
The first thing you'll need to do is agree to the Terms & Conditions of Service. If you agree, scroll down and click I AGREE WITH THESE TERMS.
NOTE: If nothing happens when you click Buy Credits, it means that you have pop-ups blocked. You'll need to allow pop-ups in the browser settings first. Click here to see how.
Once you have agreed to the Terms & Conditions of Service, the Add Credit window will pop up to let you buy your SMS credits. Fill out the details in the window, and click Add Credit.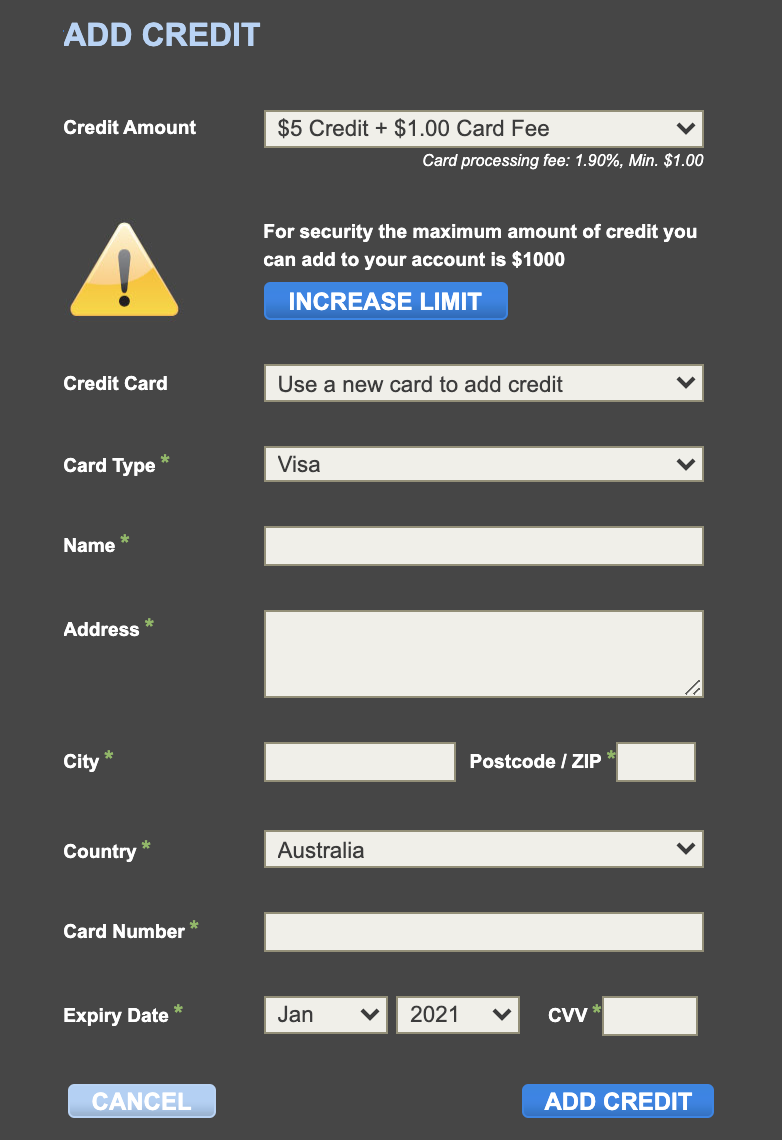 Behind this window is your Simple Salon Messaging account: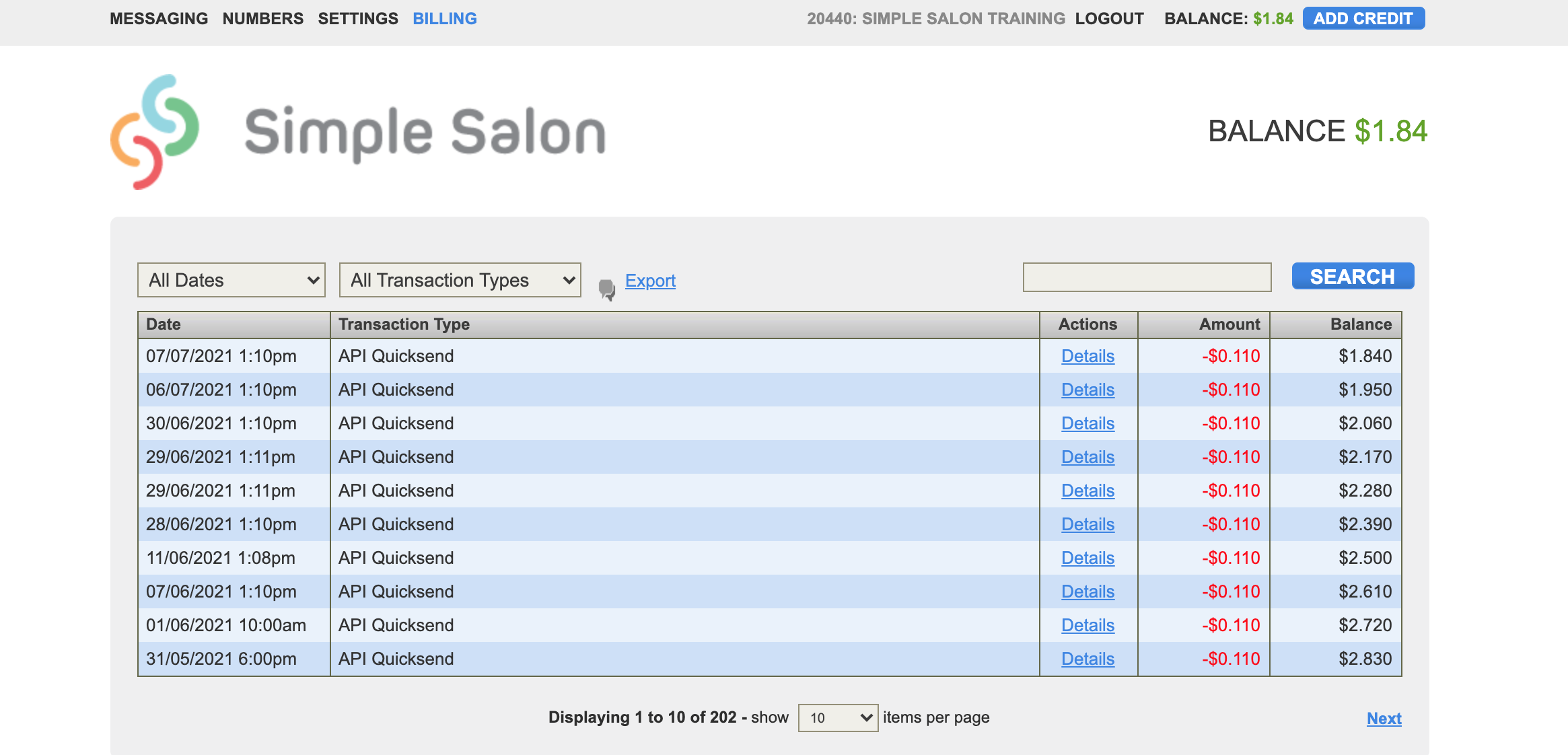 Step 2. Turn on Automatic Appointment Reminders
Also in the SMS & Email tab of your Admin page you'll see your 1-Touch Marketing section.
Edit your Appointment Reminder and tick SMS Enabled and/or Email Enabled. You can send out your appointment reminders via SMS and Email, or one or the other - you choose.
Enter the number of Days BEFORE Appointment to send message and the system will automatically send out the reminders this number of days before the appointments.

The 2 Way SMS is automatically setup in your Simple Salon Messaging account—when a client replies Yes to their SMS Reminder, and the letter C (for Confirmed) will automatically appear on their appointments.
However, the SMS Template is initially set to the Default Templates which we have created for you. If you would like clients to be able to confirm their appointments, you'll first need to edit the default, or create your own SMS Appointment Reminder to add a "Reply Yes to Confirm" section.
For info on how to do this, click here. Then once you've created your template, come back here and select your new template from the SMS Template drop down menu,
Save your Automatic Appointment Reminder Details and you're done.
If you would also like to set up a second round of appointment reminders, click here to see how.
You can see your replies in your Campaign Report (via your Marketing page). Change the dates, click Recipients for any SMS campaign, and check out the replies in the Response column.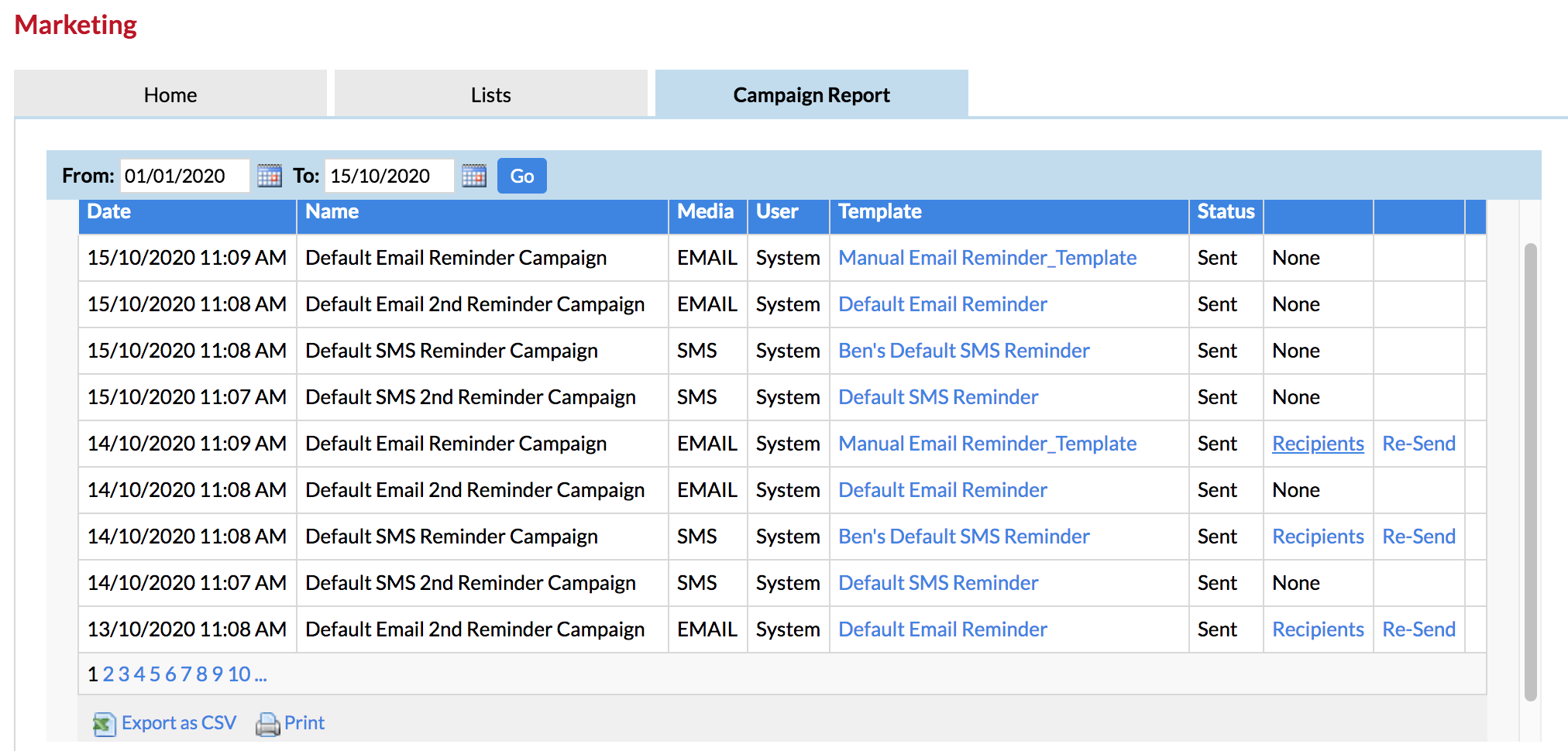 Important Note: One SMS is 160 characters. If you go over 160 characters, the system will automatically allow you to use more than 160 characters, however, you will be charged for two SMS's. If you do not wish to go over the 160 character limit, you can untick the Allow Multiple SMS Messages setting in your Marketing Settings, via Settings.
How many characters can I have in a message? Click here for more info.
Want to see this in action? Check out our Help Video:
If you have any questions, please send them to us via the Submit a Request option in your Help & Support page.