Gift Vouchers are the perfect gift idea. Its makes it easier for your clients to purchase for their loved ones.
If you haven't yet created your Gift Vouchers, click here to do so first.
Selling Gift Vouchers
Add the client to POS. This can be done one of three ways:
Via the Add To Sale link in the Actions menu of the client's client card
By clicking the client's name on their appointment and selecting Add Client To Sale
By going straight to POS and clicking the Add Client button
Once the client is in POS, select the Add Items.
In the Add Items To Sale pop-up window, click the Gift Voucher button.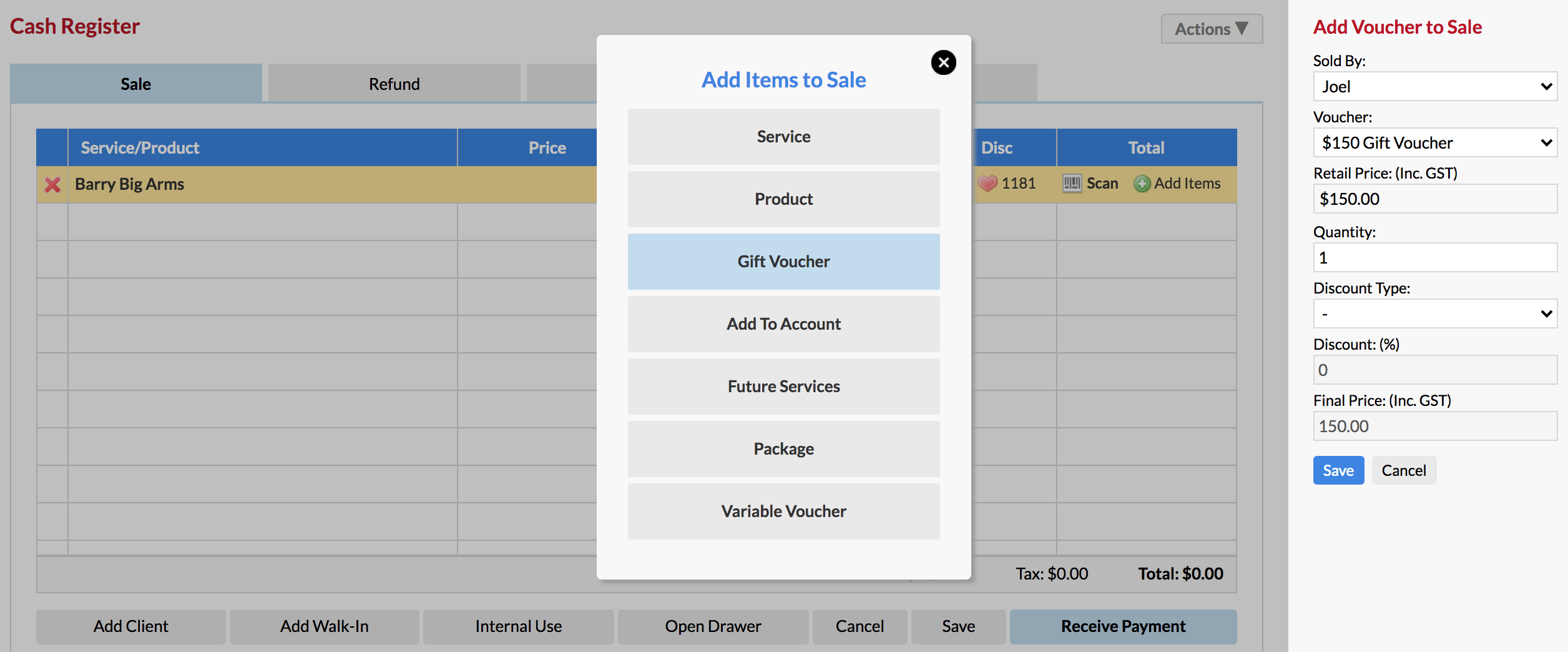 On the right side panel, choose the actual voucher from the drop-down menus, and Save.
The voucher will be added to the client's sale, ready for purchase.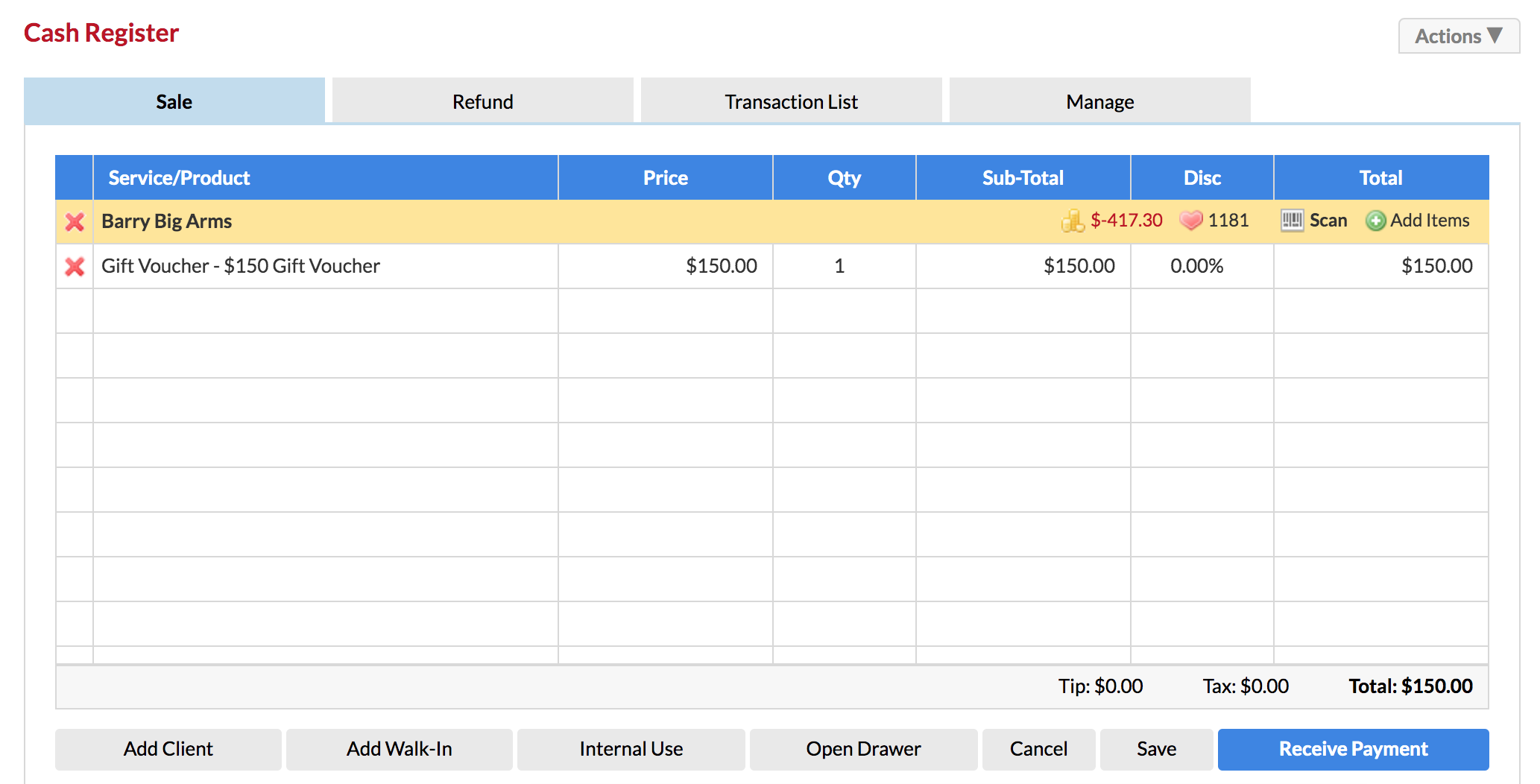 Click Receive Payment, choose the payment type they are using to purchase the voucher and Finish Sale.
The next step is very important. You will see the VOUCHER ID: number displayed in the pop-up window. You need to write this VOUCHER ID on the physical voucher, which the client takes away with them. The VOUCHER ID will be different every time you sell a voucher. This is how the voucher is tracked. Click OK after you have copied the VOUCHER ID onto the physical voucher.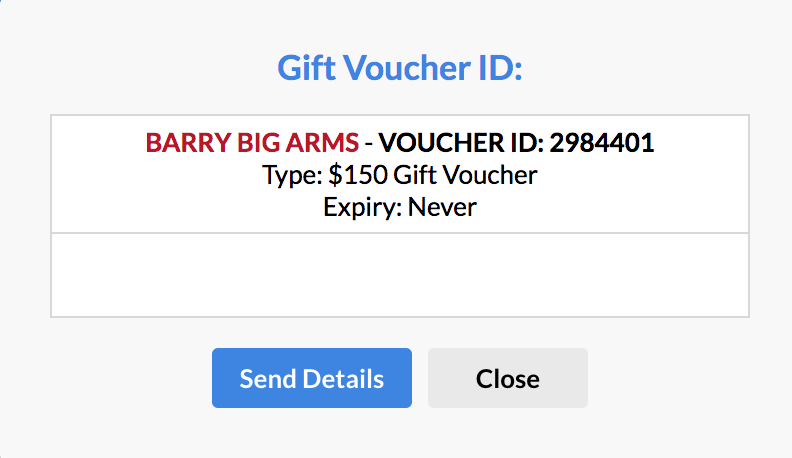 You can click Send Details to send the client their Voucher ID (or they could also send it to a friend):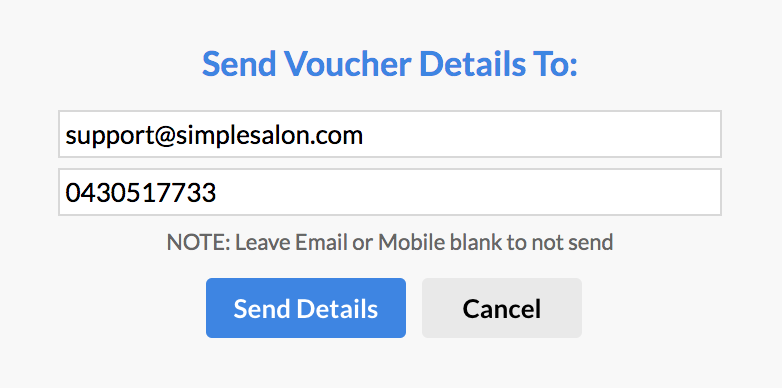 Check out the How To Redeem a Gift Voucher article for steps on how to use the voucher to redeem the service or the amount for which it is valued at.
Note: This voucher purchase is recorded in the client's Gift Voucher section of their client card, along with the voucher details and VOUCHER ID.
If you have any questions, please let us know via the Submit a Request option in your Help & Support page.