If you would like to see a list of clients who have purchased Gift Vouchers for any date range, go to your Marketing page and click Clients who purchased a Voucher.
Choose your desired date range on the right side panel. You can also specify operator and type of voucher from drop down menus. When you're ready, click Search.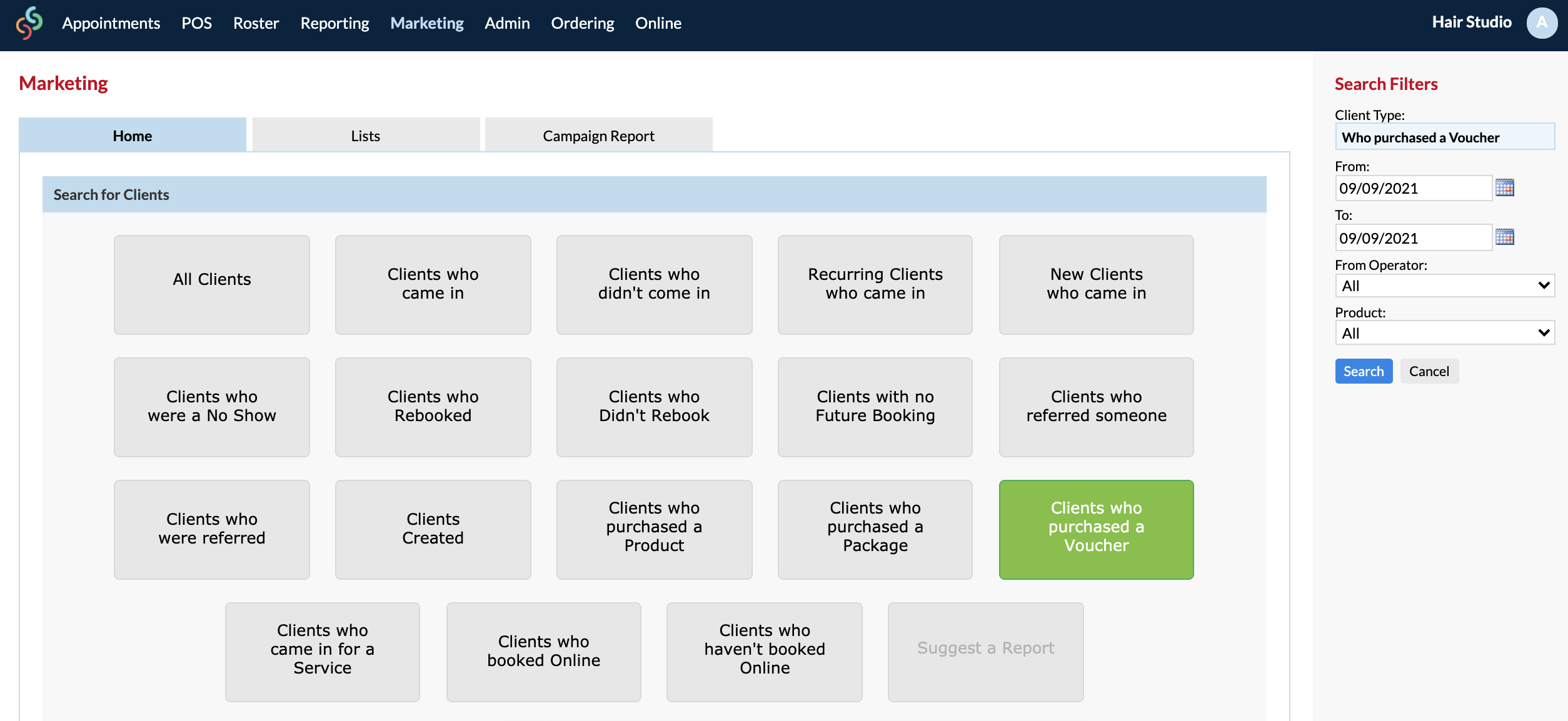 The clients who purchased a voucher during that date range, and who fit into the parameters set via drop down menus, will be displayed.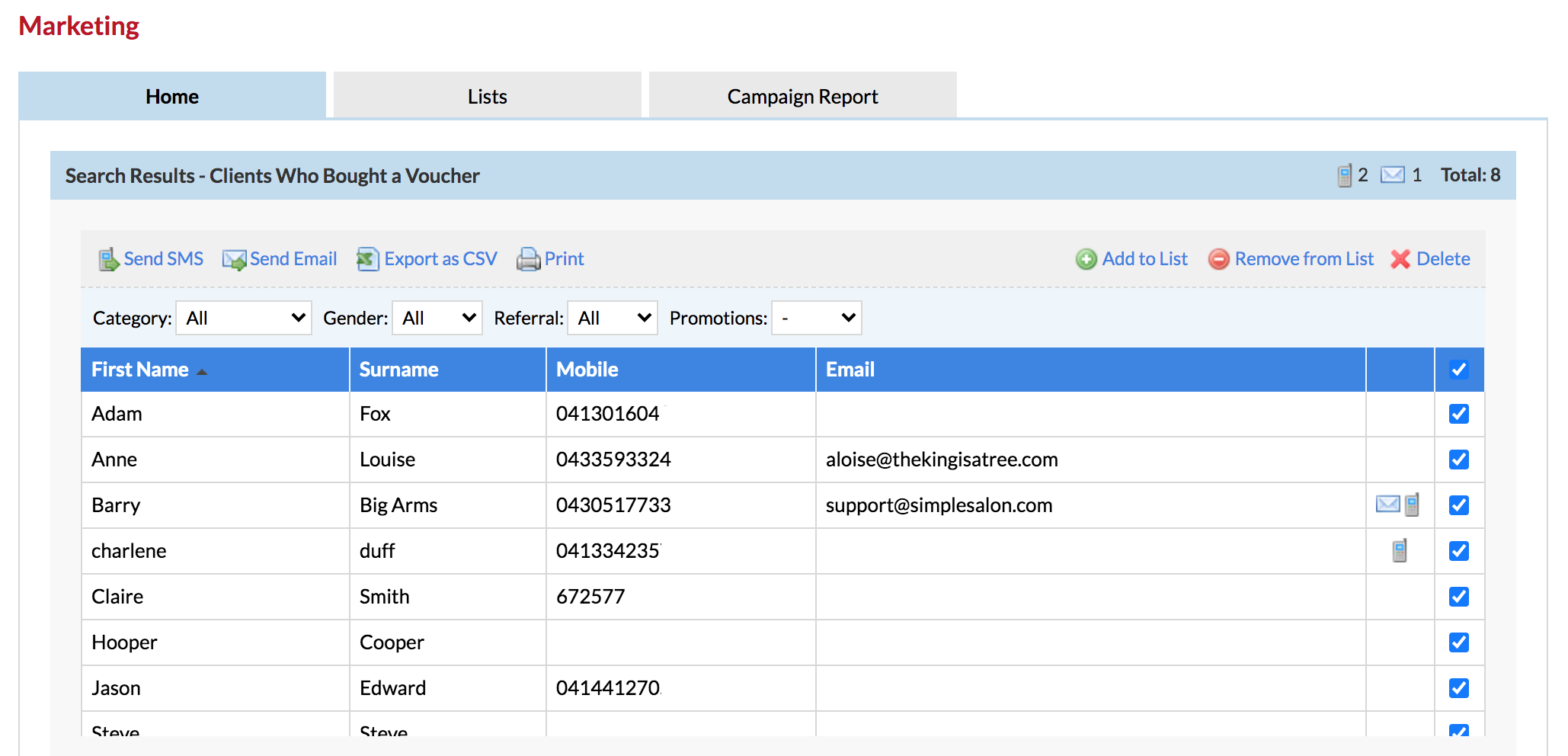 You can further narrow the client list using the drop-down filters across the top—Category, Gender, Referral, and Promotions.
You can export or print the client list, or send them all an SMS or email.
If you have any questions, please send them to us via the Submit a Request option in your Help & Support page.