You might have vouchers out there which were sold previous to you using Simple Salon. Maybe you have a voucher promotion in a magazine, or you may have sent a marketing email with a voucher a while ago. Either way, these vouchers probably don't have valid Simple Salon Voucher ID's on them.
If this is the case, then follow these simple steps to ensure that you process the vouchers correctly when they are being redeemed.
Add the client to POS, along with their services and/or products that they are using the voucher to pay for. Click Receive Payment, then in the pop-up Sale Payment Details window drop down the menu and choose Gift Voucher With NO ID.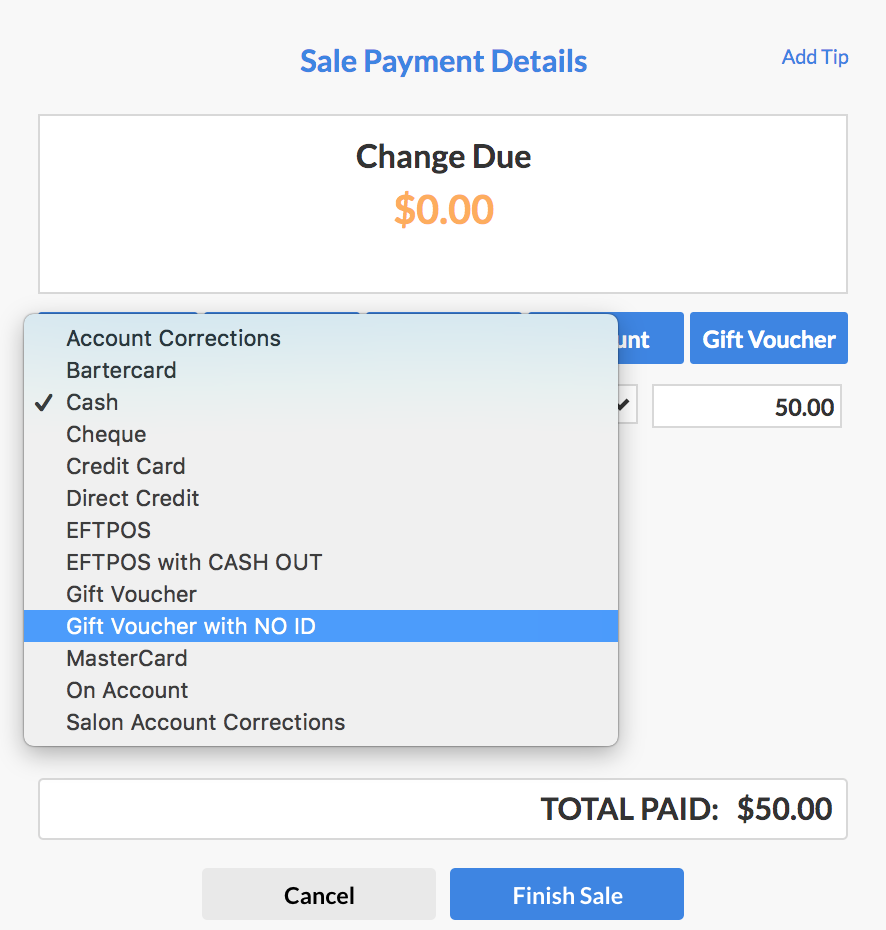 Once you have selected this payment method type, click Finish Sale.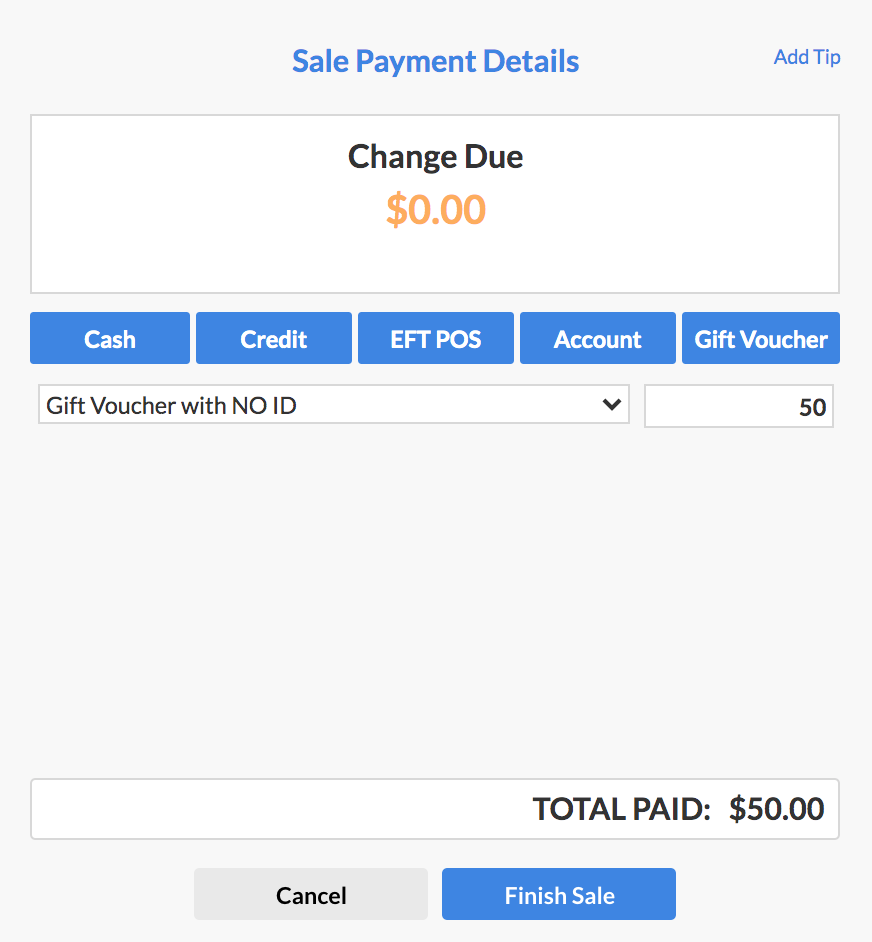 All done.
If your Gift Voucher was created and sold via your Simple Salon POS, then the system would have generated a VOUCHER ID for it, which would have been written on the physical voucher when it is given to the client.
That means that when the voucher returns to the salon and is being used to pay for a sale, you can choose the Gift Voucher payment method type instead, and enter in the VOUCHER ID when prompted. That way the system can track the use of the voucher and its remaining value.
If you have any questions please feel free to send them to us via the Submit a Request option in your Help & Support page.