You're building your empire and have just acquired a new salon location. It's time to add your new location to your Simple Salon Dome!
Go ahead and follow the steps below to create your new Simple Salon account, and add this new location to your exiting Dome.
Login to your Dome, and off to the Account page you go.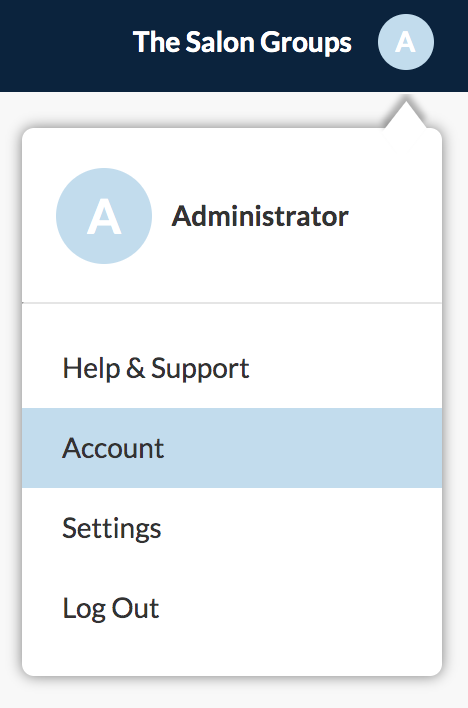 In the Actions menu select the Add New Location.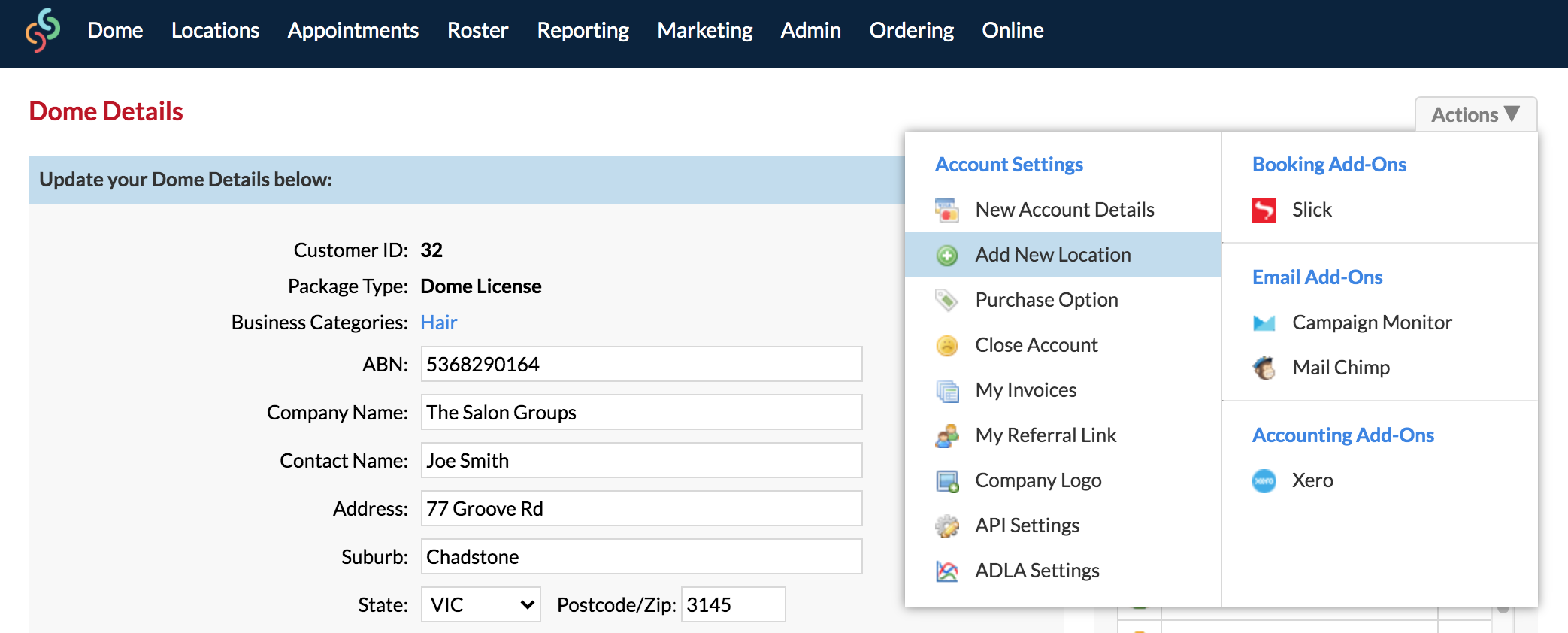 Fill out the new account details on the right side panel. Select the package for the new account, and when you are ready, click Next.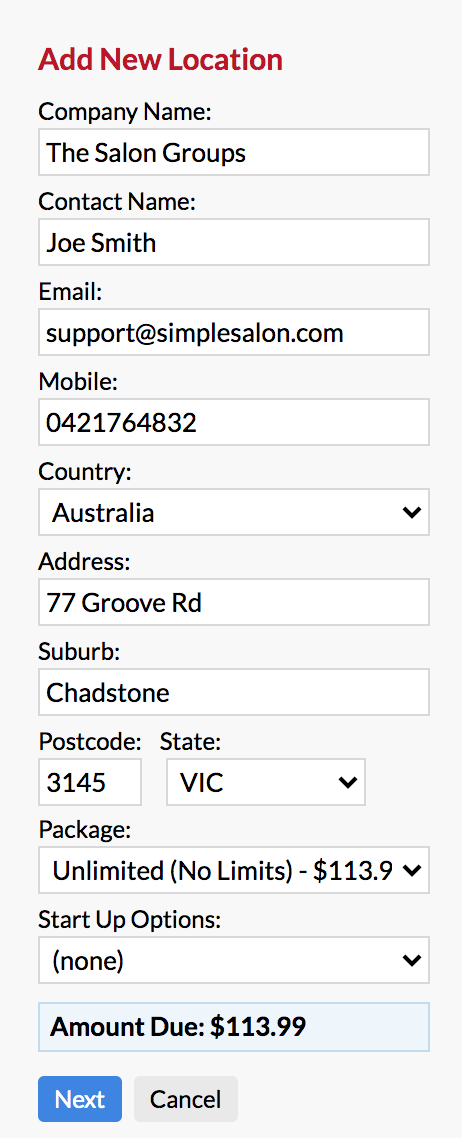 At this point, you can choose what items you would like shared from your Dome, down into your new account. This includes Products, Services, and Operators. Tick the relevant boxes, then Next.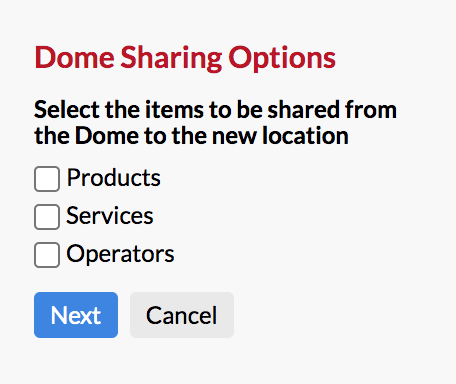 Enter in the new accounts direct debit details, tick I Agree to Terms & Conditions (feel free to have a read of these) and click Add Location.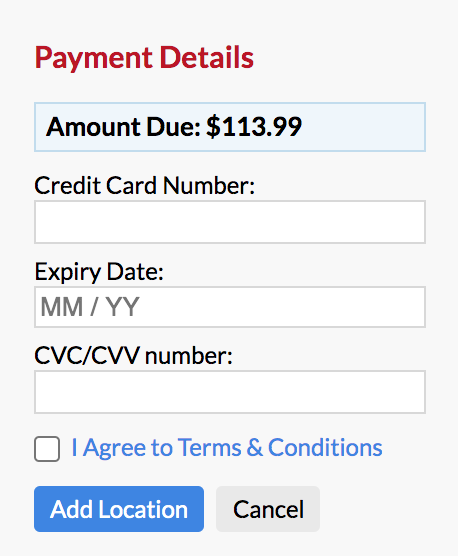 Done and dusted. Your new location account will now appear in the Locations section of your Dome.

You can also click on the salon name next to the user icon on the top right corner to switch between locations: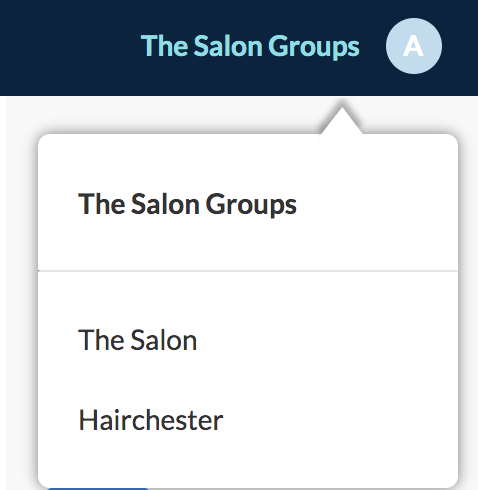 You are ready to start using this new account!
If you have any questions, please send them to us via the Submit a Request option in your Help & Support page.