Have you found that you have some popular service combinations? With the Group Services feature, you can group together services which are a popular combination. For example, a Cut & Colour—this is a Colour service + a Cut service. You can group the Cut and Colour together, making it quicker to book this popular combination.
Note: First you need to create your individual services if you haven't already done this check here.
Creating your Group Services
Go to your Admin Page and click on the Services tab.
In your Services tab, click New for Services.
On the right-hand side in Service Details, tick Group Service. Fill in the details and name of your new group service, and Save.

Your new Group Service will display with a file icon next to it.
Half way there. The next step is very important, we need to add Items to our Group Service. In this case, the items are the Cut service and the Colour service. Click the Items link for the Group Service.

Select the Add Items link and choose the services from the right side panel. Save each item before adding the next.

Making appointments using Group Services
Click the time slot in the operator's column to make the appointment, search for the client and choose clients name from Search Results. From the Select Services window, locate your Group Service (Cut & Colour) and double click it. Click Confirm to build the appointment.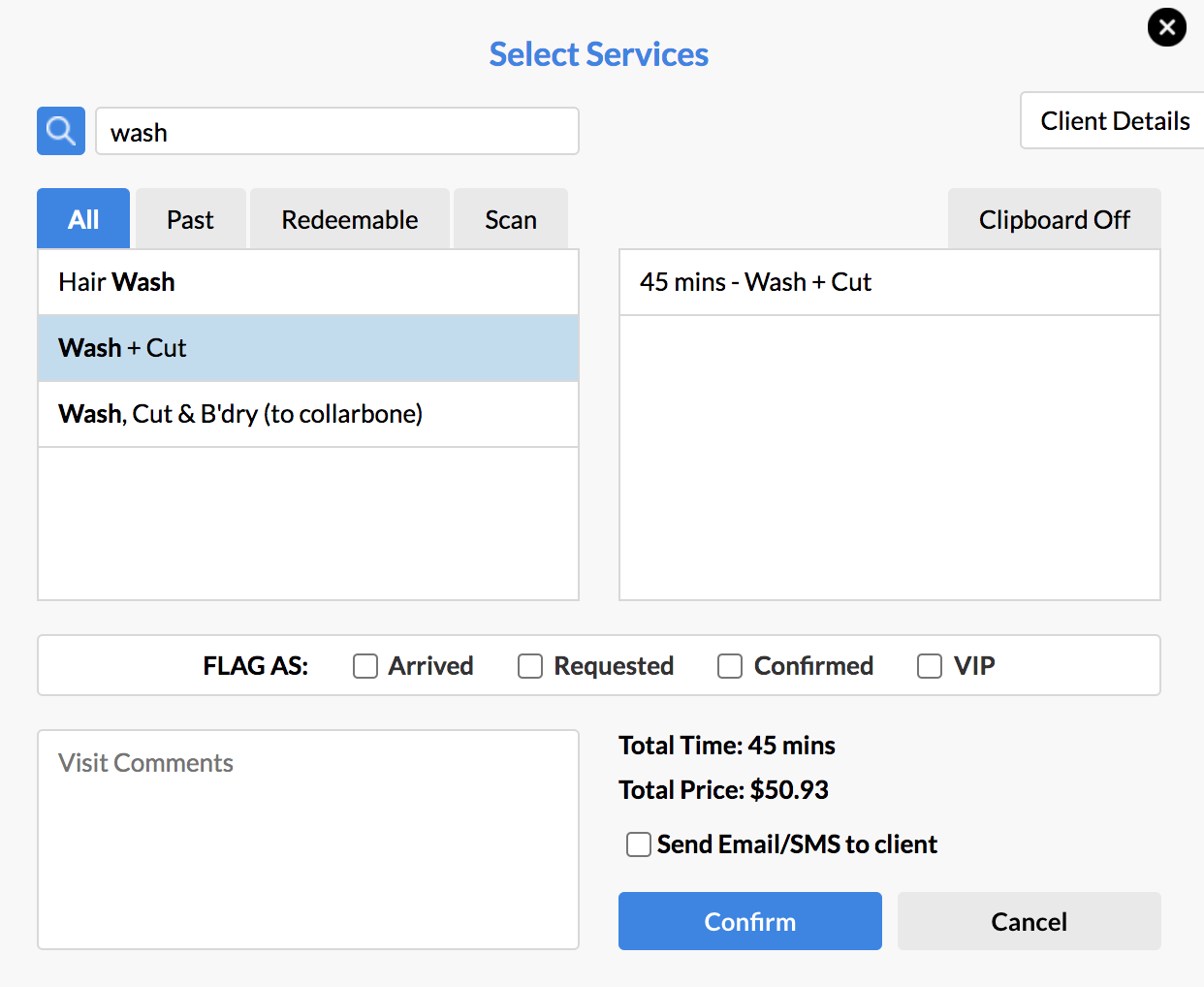 Appointment made. Two services in one step:

If you've added a 'Processing Time' to a service, then time will automatically be left after the service.
To learn how to add group services to Online Bookings, please click here.
If you have any questions, please send them to us via the Submit a Request option in your Help & Support page.