You have two options when it comes to refunding a transaction—delete the original transaction (via POS > Transaction List > change dates to find original transaction > click red cross next to transaction) or if you want to keep the original record of the sale, you can process a refund instead.
To process a refund, go to POS, then choose the Refund tab.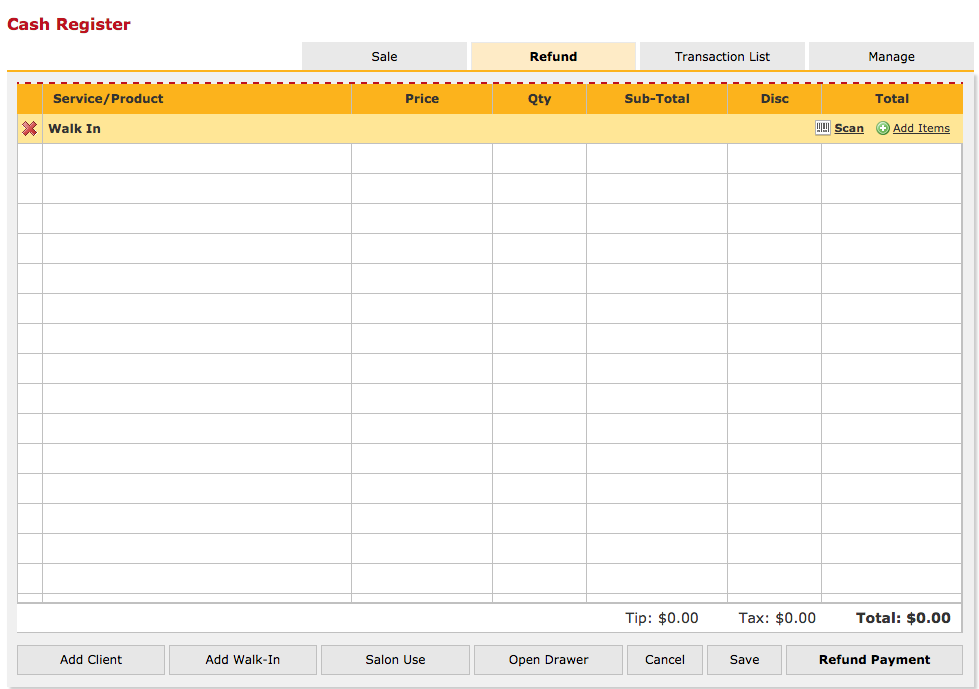 Click Add Client, and search for them on the right side panel to add them to the refund transaction.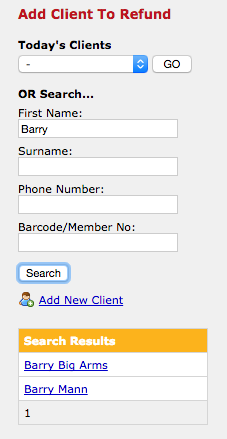 Once the client is listed in the grid, click Add Items, and use the product, service etc option to add the item(s) to the refund, depending on what you're refunding. Choose the actual product/service from the right side panel and click Save to add it to the refund transaction.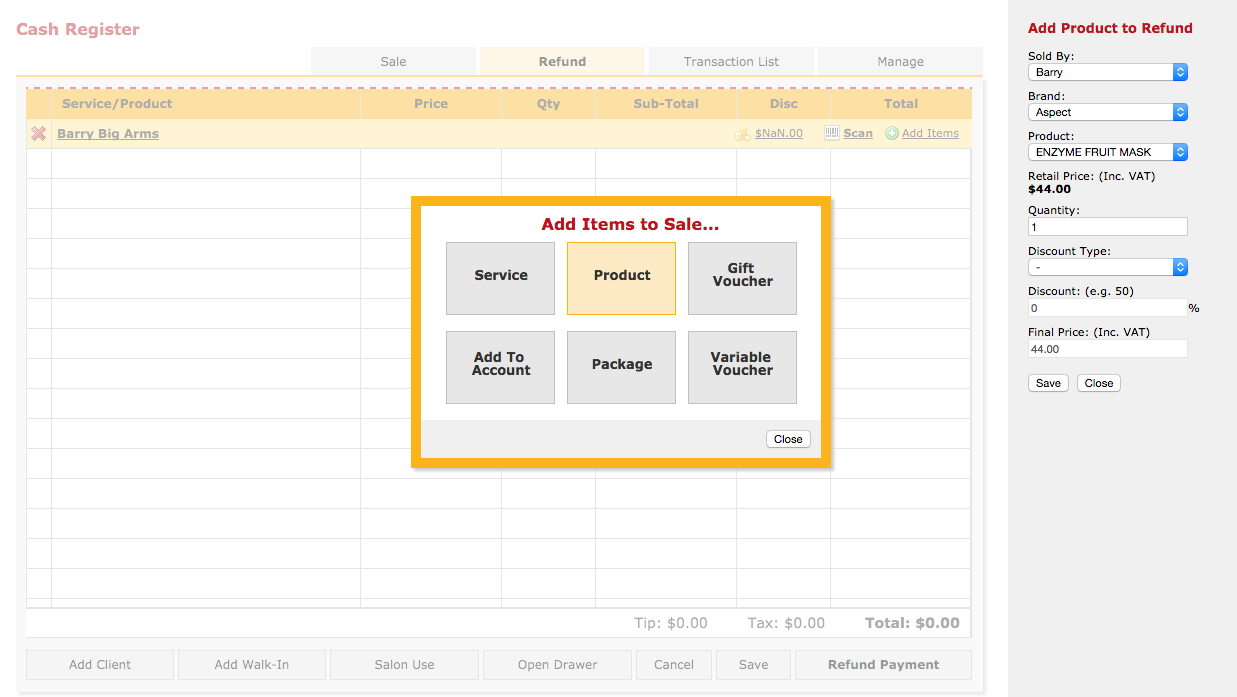 Once you have the item(s) listed under the client name, click Refund Payment, choose the payment type and Finish Refund. Give the client back their money and you're all done.
You can check out your Transaction List in POS to see the refund transaction recorded.
If you ever have any questions, please send them to us via the Submit a Request option in your Help & Support page—we're here to help.