To connect your Zip Pay merchant account to Simple Salon, go to the Account page.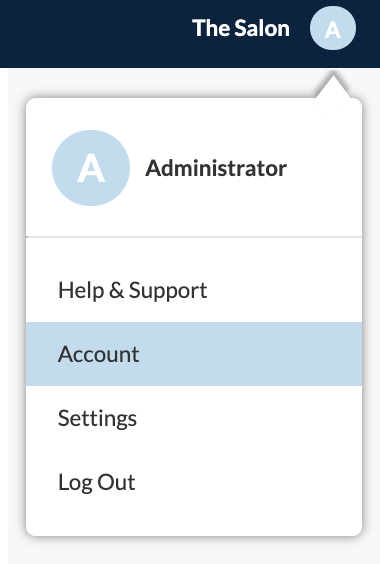 Choose the Actions menu and click Zip Pay: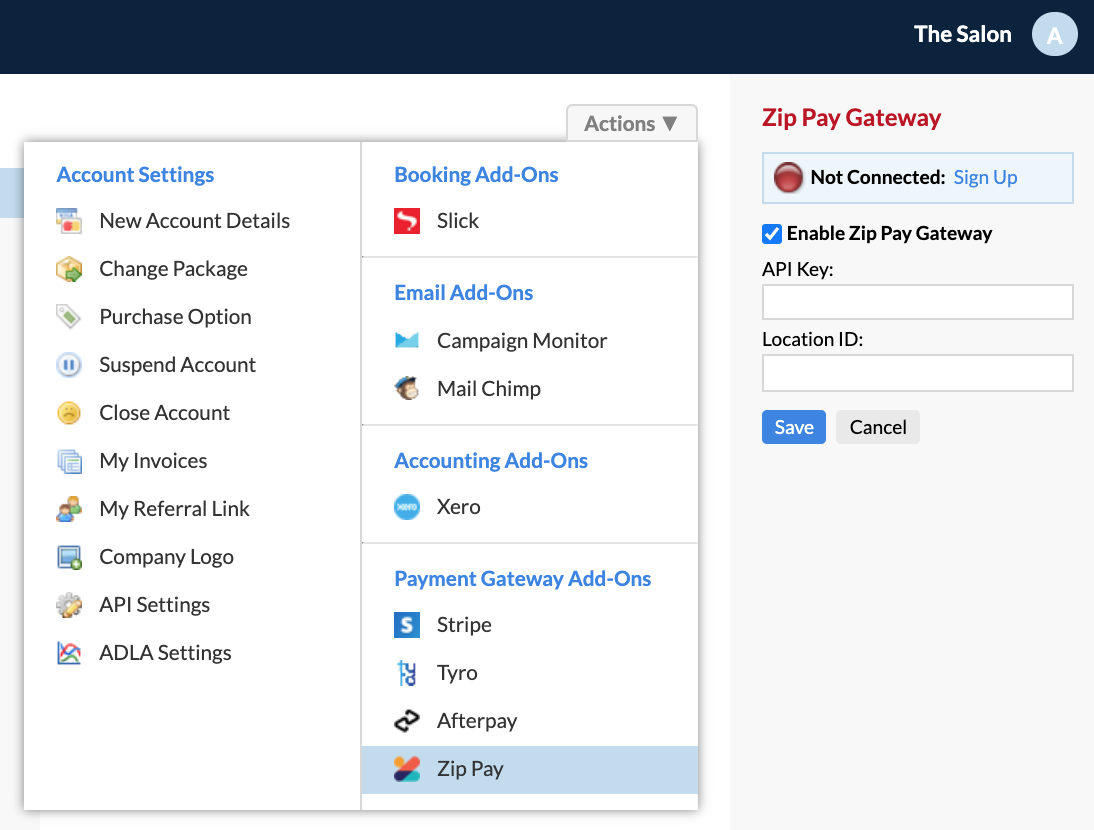 On the right side panel, you'll need to add your API keys.
Note: If you don't have a Zip Pay merchant account, click Sign Up which will take you to the Zip Pay website.
Enter the In store Private Key into the API Key field and your Store Location ID into the Location ID field then click Save.
Not sure where to find this Zip Pay information? You'll need to contact Zip Pay Merchant Support to discover where your In store Private Key (API keys) and Location ID are found.
Remember to tick Enable Zip Pay Gateway if you would like Zip Pay to be available when processing a sale.
If your details are correct, the panel will close. You can check the status of your connection by opening it again.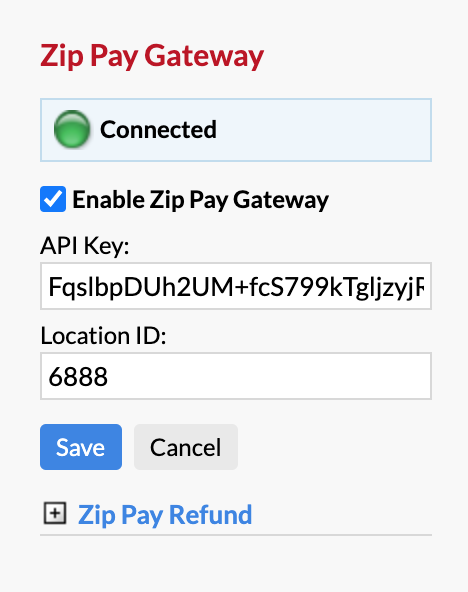 Now you're ready to process transactions via Zip Pay in POS. Click here to see how.
If you have any questions anytime, please feel free to send them to us from your Help & Support page via the Submit a Request option.