In order to refund a Zip Pay transaction, you'll first need to connect your Simple Salon account to your Zip Pay merchant account. Click here to see how to do this.
Find the original sale via POS > Transaction List, (or Transaction Report in Reporting > Report List) and click Details on the relevant transaction:

Click Refund Transaction to load the transaction into the Refund screen:

Then click Refund Payment: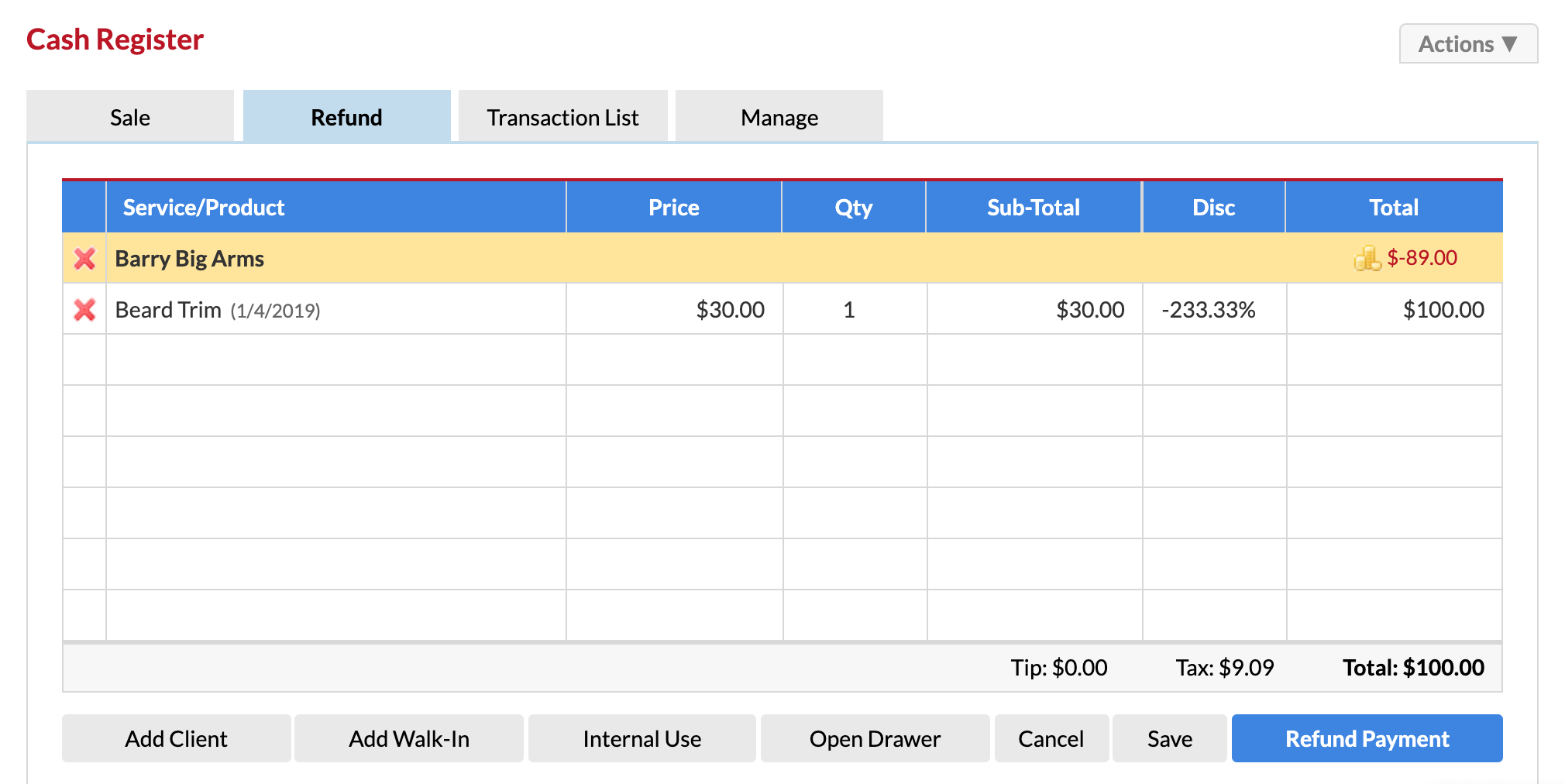 In the Sale Payment Details window, Zip Pay is preloaded for you since it's an integrated transaction. Click Finish Refund.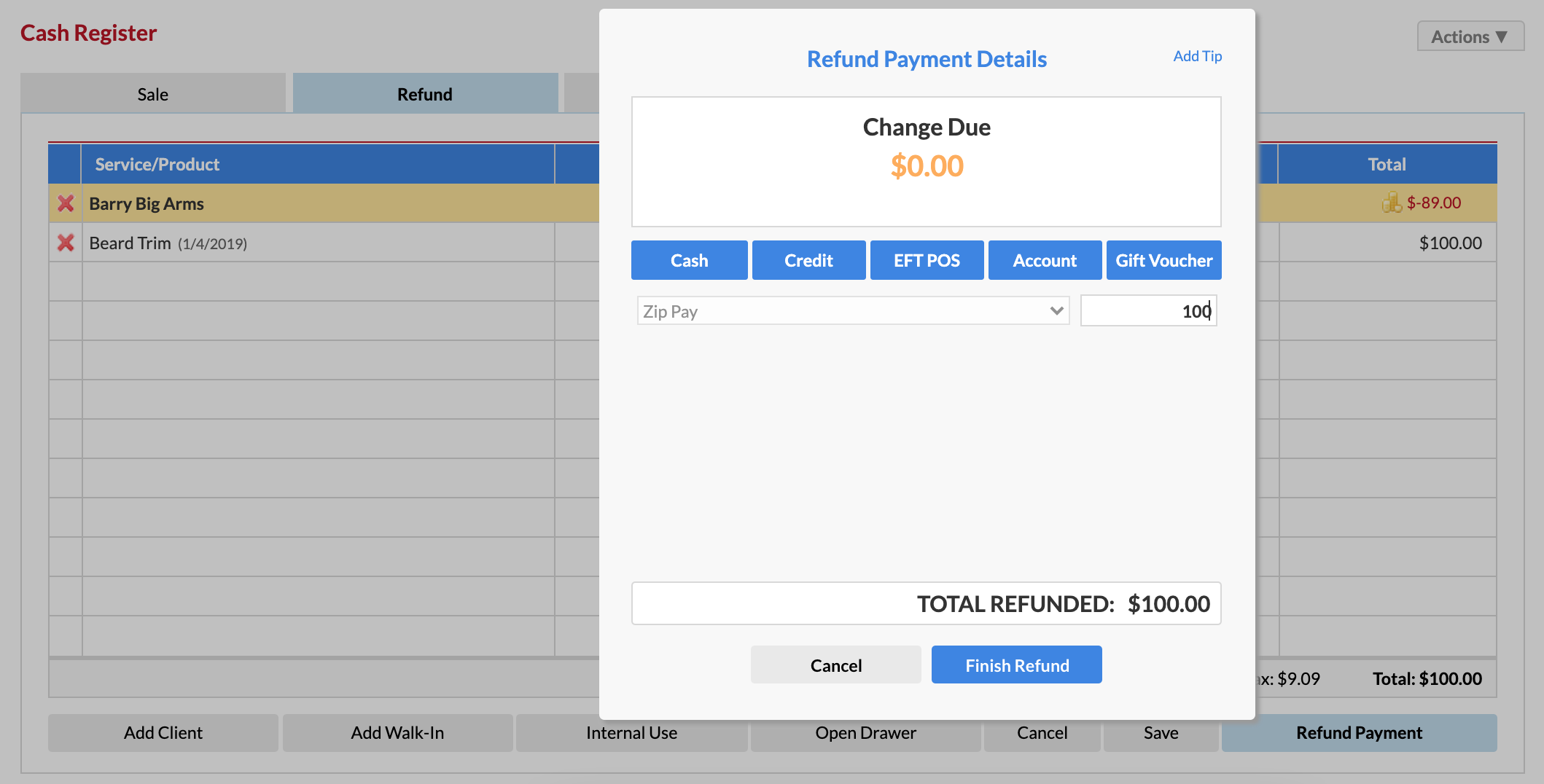 The refund will be processed via Zip Pay.
The completed transaction can be viewed in the Transaction List.

If you have any questions anytime, please feel free to send them to us from your Help & Support page via the Submit a Request option.