Refunding Deposits
Refunding a Sale with a Deposit:
If you need to refund the whole transaction including their deposit, go to the Transaction List (via POS) and locate the original Sale.
This sale will have two payment types, i.e. Cash/EFTPOS and "Deposit used".
Click Details next to the sale with the deposit used that you are looking to refund:

Now we can select "Refund Transaction" to begin the refund process:

The items from the original transaction will appear in the POS Refund list: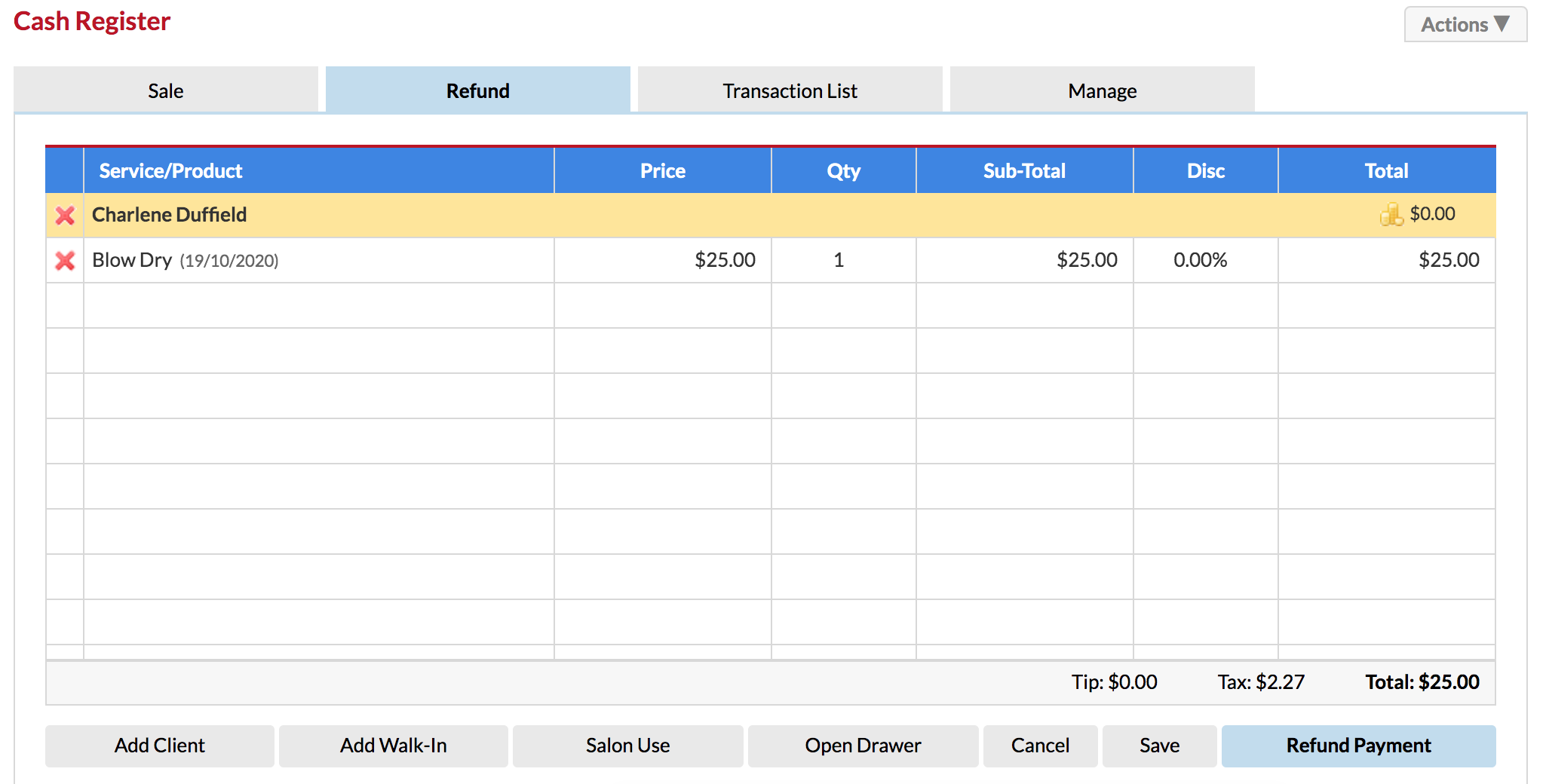 By selecting Refund Payment, you'll see the original way they paid and the Deposit that was processed with the sale: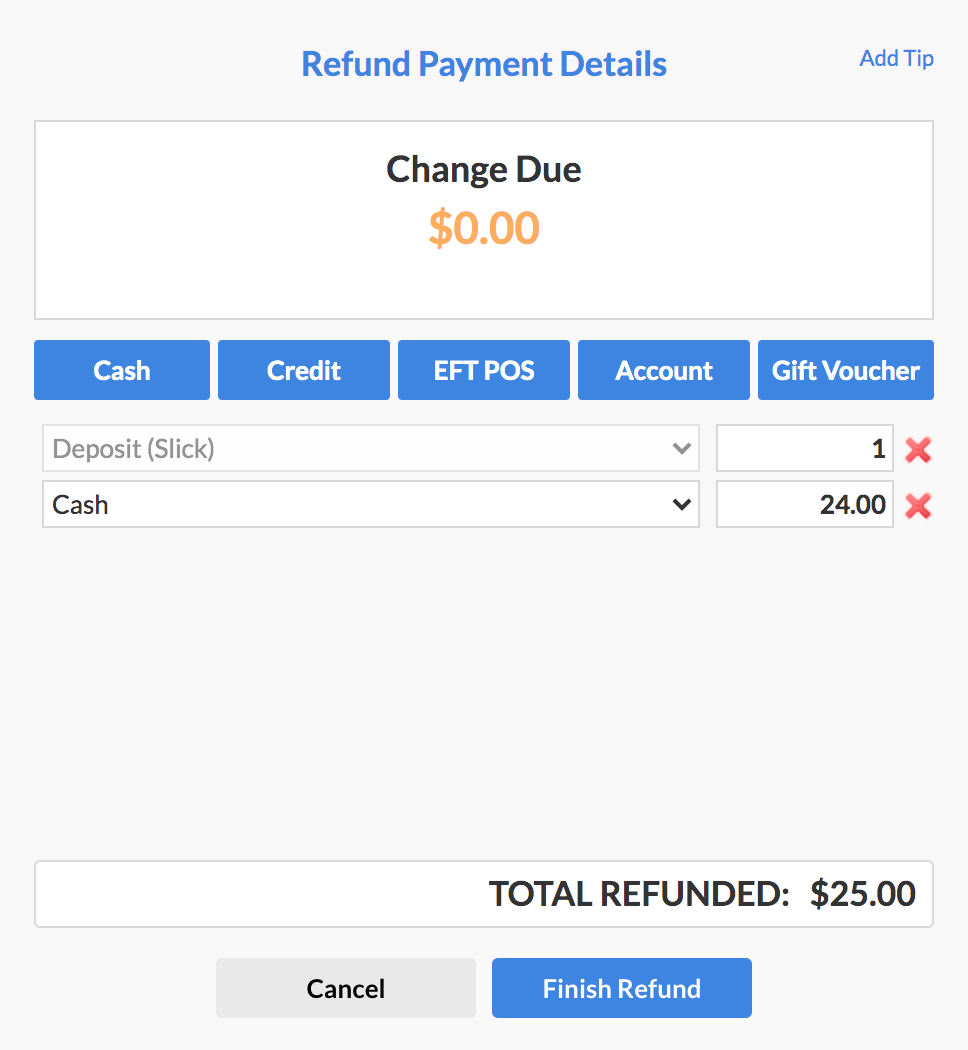 If you select Finish Refund as above—the whole refund transaction will process, and their deposit will be refunded into their original payment method.
If you click the X next to the deposit instead, you will receive the following pop-up: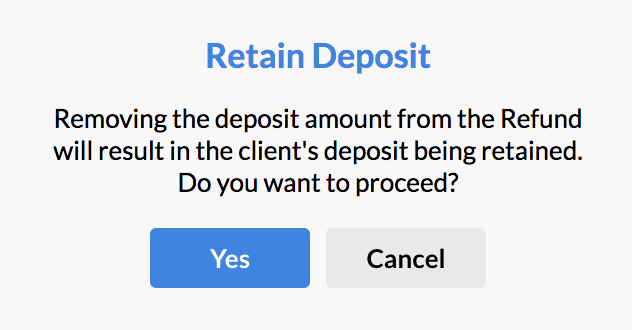 NOTE: Retain Deposit is referring to the salon retaining the deposit, i.e. the deposit has been forfeited by the client and will be kept by the business.
If you're happy to go ahead with refunding the services and forfeiting the clients deposit, go ahead and Finish Refund (you'll notice the Forfeit Deposit line item added):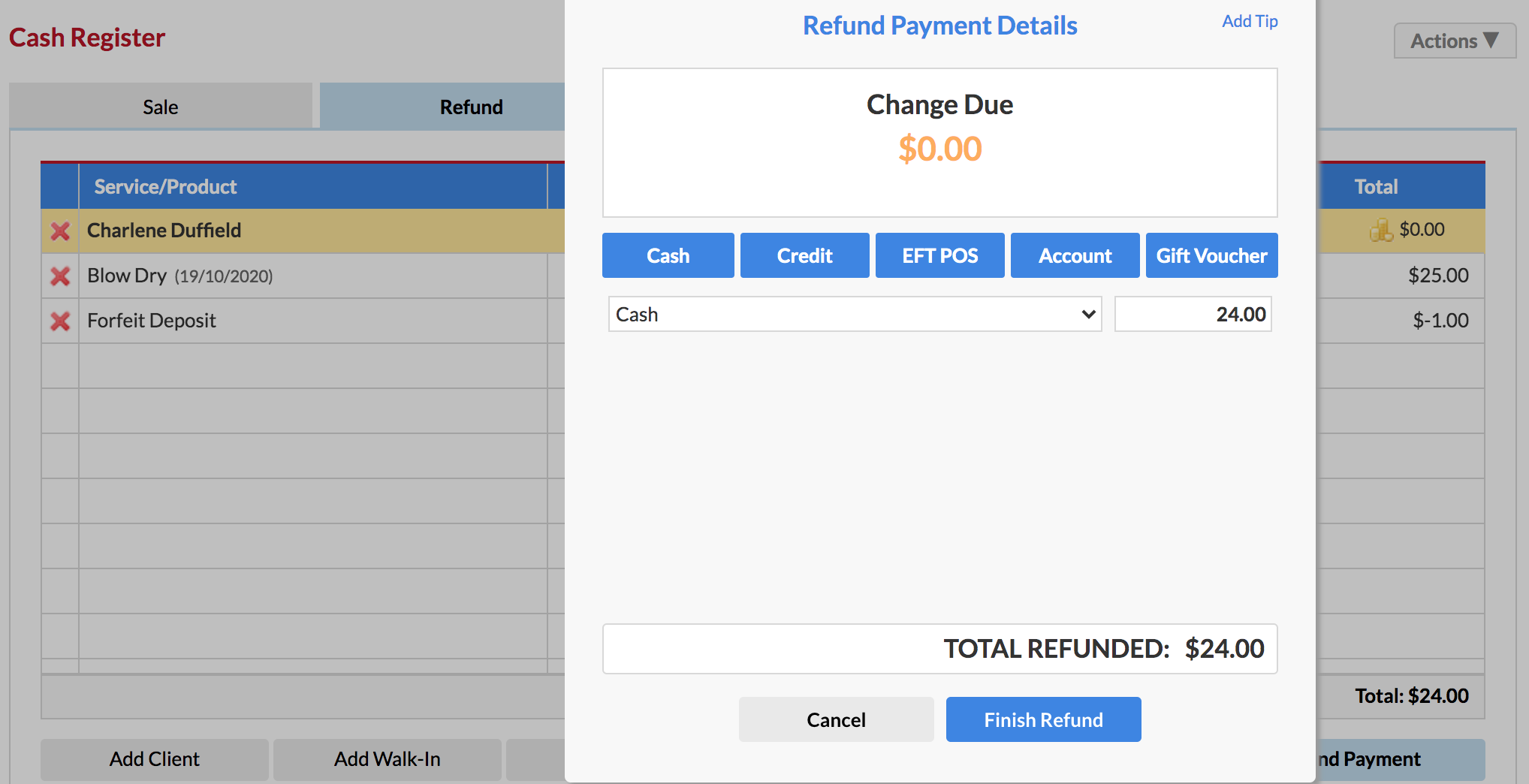 Refunding the Deposit Only
If you are looking to refund a deposit that has not yet been used, you can navigate to the client's Client Card, and click the Actions menu, like so:

Click on the Deposits

option.
Click "View" next to a deposit that has been "taken" (i.e. hasn't been used for an appointment yet):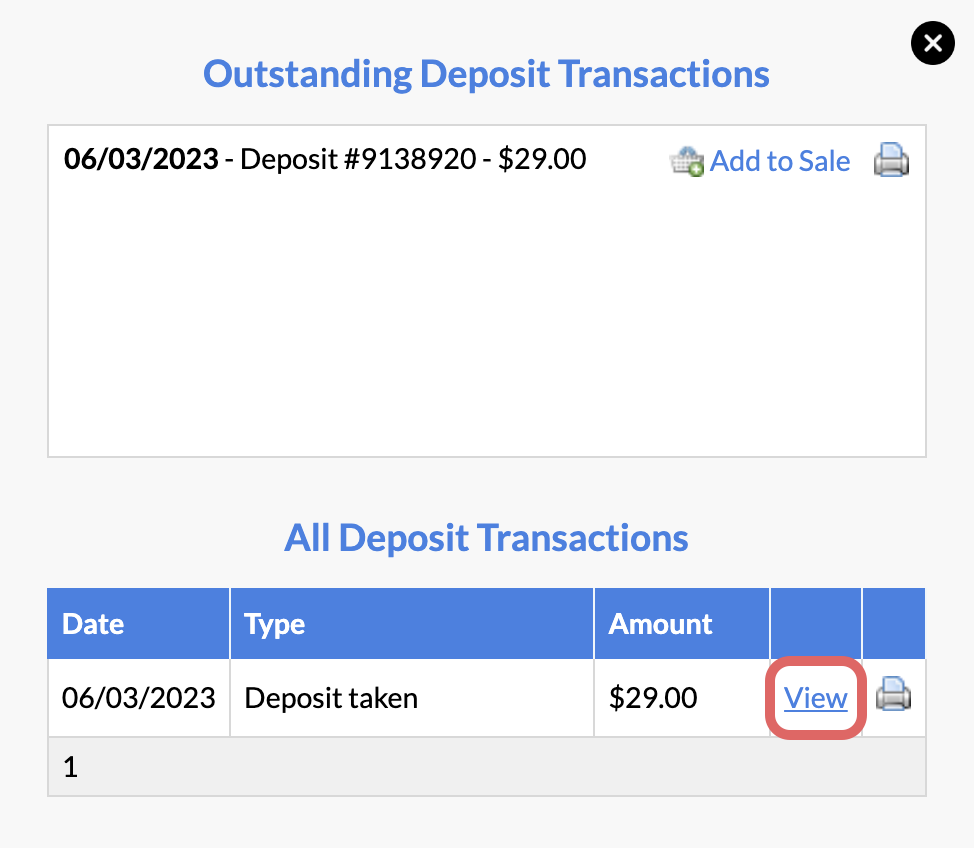 This will bring you to the original deposit transaction in your Transaction List, where you can go ahead and click Refund Transaction to refund the deposit back to their original payment method:

You'll be asked to confirm the transaction, and then will be notified that the refund was successful: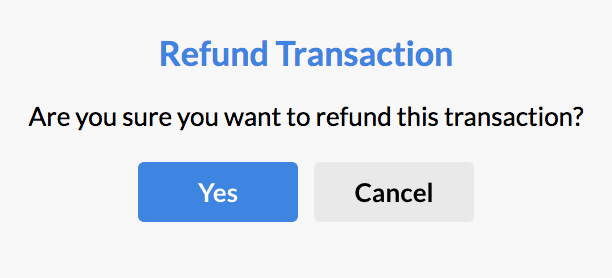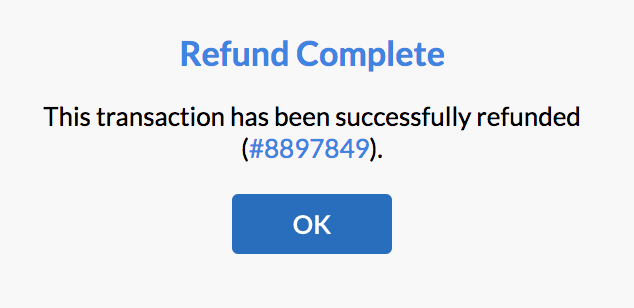 Refunding a Retained Deposit
You can also refund a client's retained deposit via their Client Card > selecting the Actions menu > clicking the Deposit

option: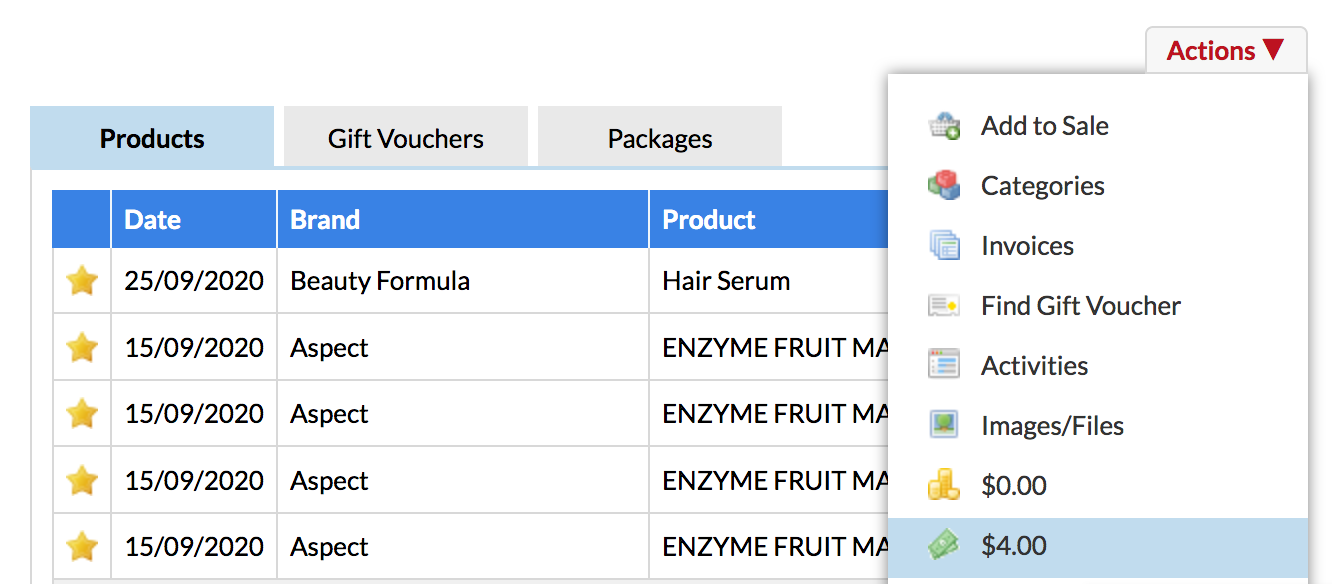 Selecting "View" next to the "Deposit Retained" type will take you to the transaction on the Transaction List, where you can go ahead with the refund: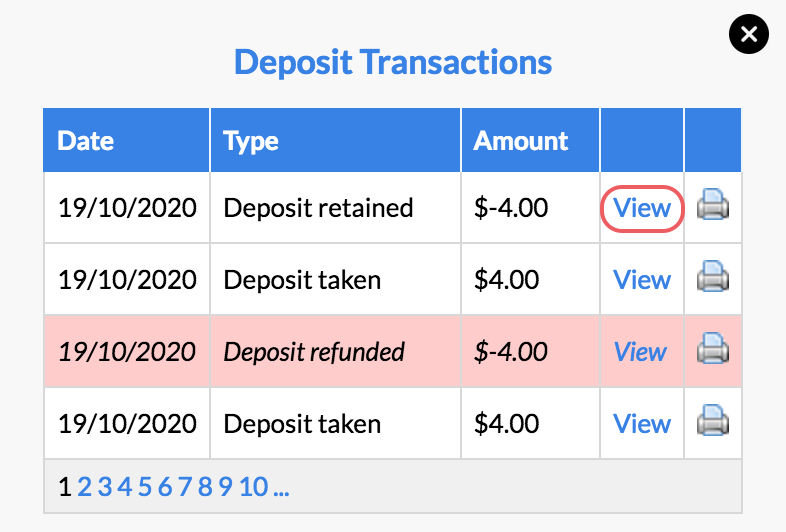 You can now click "Refund Transaction", where you will be asked if you're sure you want to refund the transaction:

Selecting "Yes" will complete the refund, and the retained deposit will be refunded back onto the client's original payment method: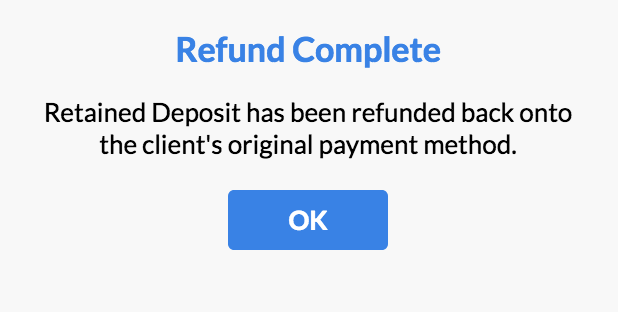 You can also do this directly via your Transaction List instead. A Retained Deposit will appear as a "Sale" Type, and will have the Payment Method as "Deposit Used".
Clicking Details, you'll see that the type was a "Retained Deposit".
If you have any questions, please send them to us via the Submit a Request option in your Help & Support page.