Simple Salon allows you to setup your operators to only perform certain services. For example, if you have specialised colourists, you can assign only colour services to the colourist operator.
Go to your Operators tab in Admin and click the Services link next to an operator.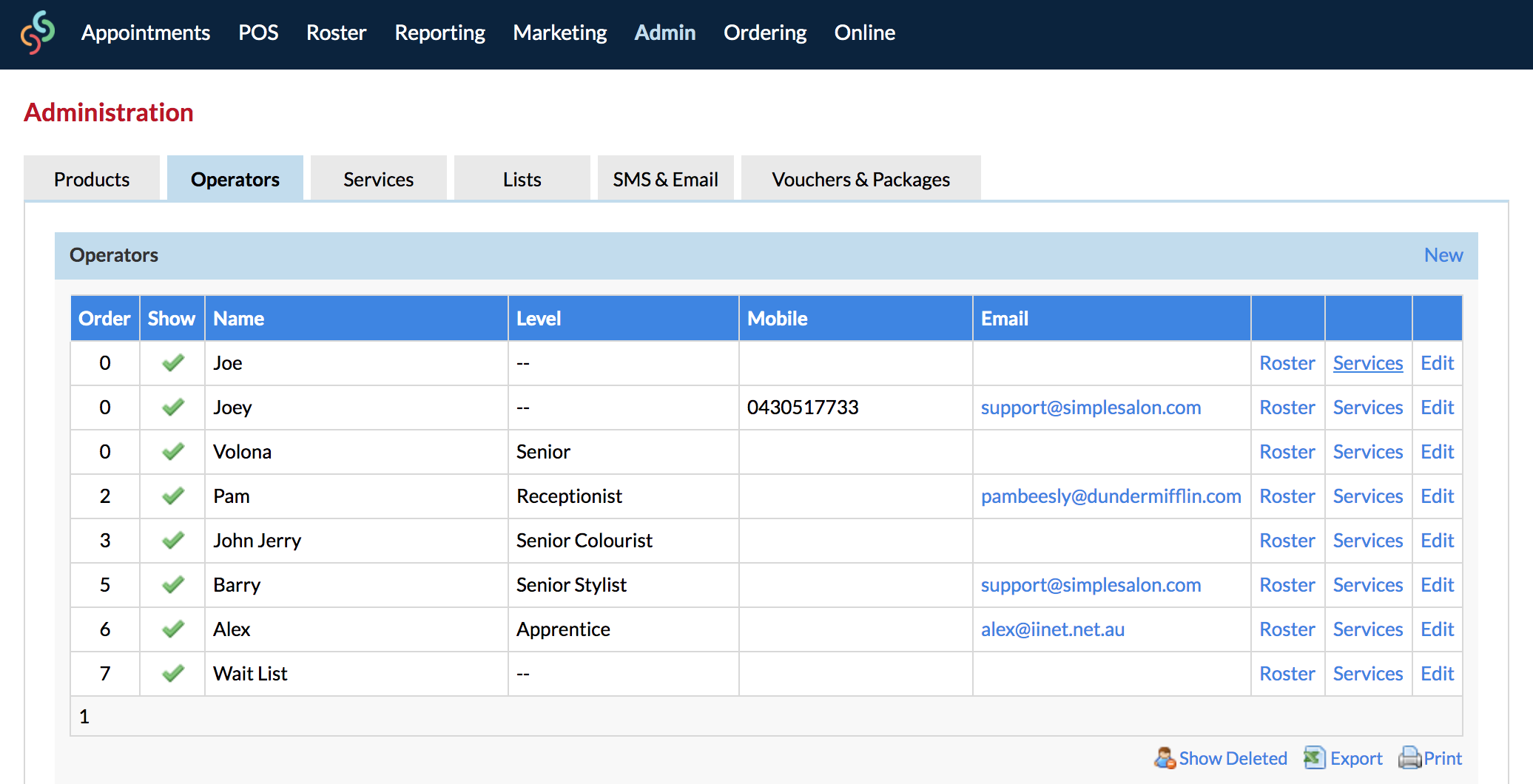 By default, operators can perform all services.
Click Add Service to specify the services they can perform.

On the right side panel choose the Service Category and tick each service which the operator can perform. Click Add once you've ticked all the services from each category.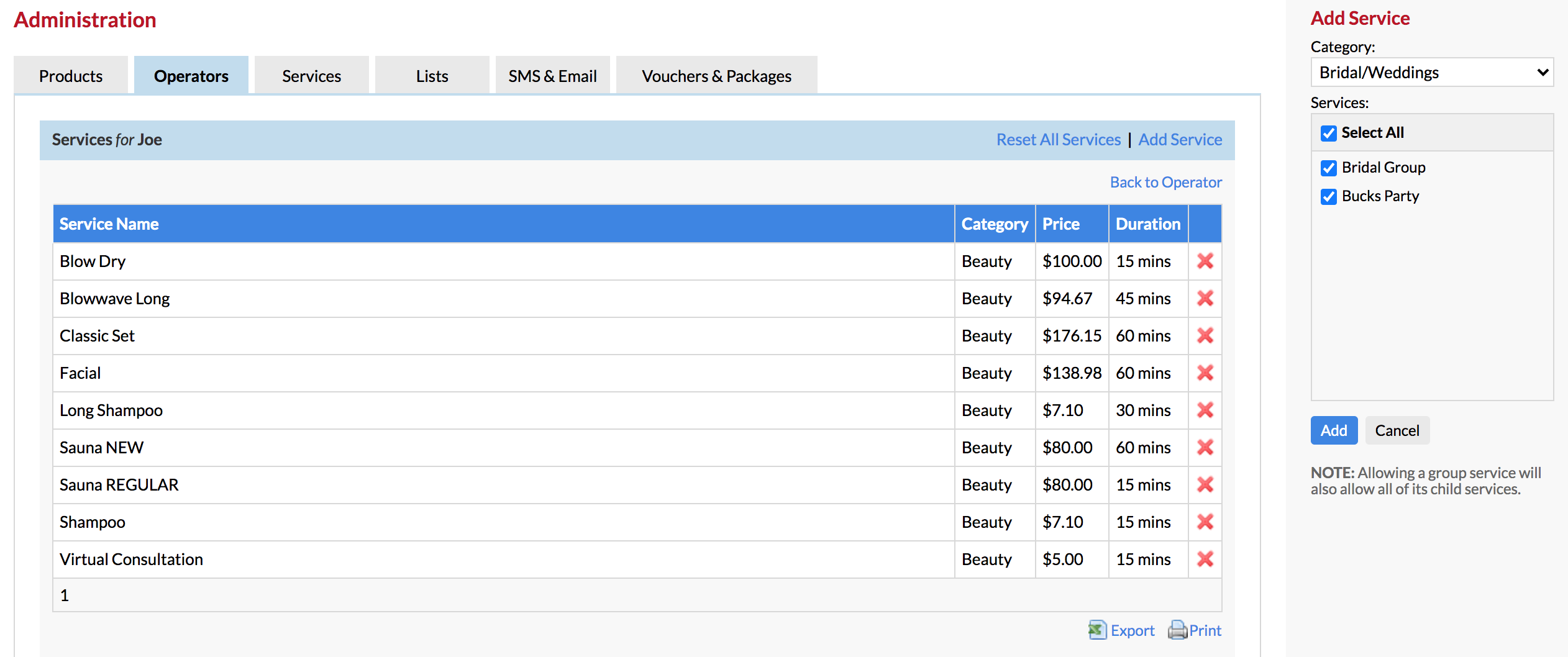 If you have any further questions, send them to us via your Help & Support page by clicking the Submit a Request option—we're here to help.