At times, a client might want to use an expired Gift Voucher to pay for their sale. If you are happy for them to do so, you will first need to change the Gift Voucher expiry date to be able to use the voucher in POS.
It will look like this if you have tried to process a sale using an expired Gift Voucher.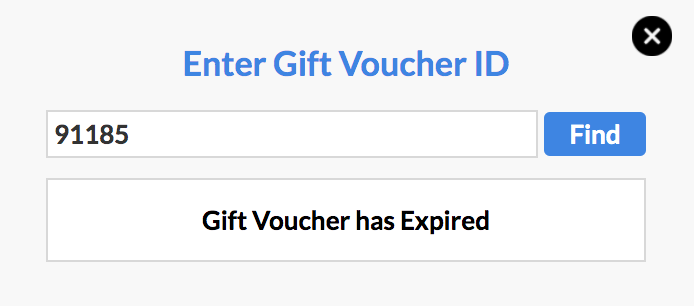 To change the Gift Voucher expiry—go to POS then click on the Actions menu. Select Find Gift Voucher, then on the right side panel enter in the Gift Voucher ID, click Search.

You'll be taken over to the original Transaction, and the corresponding Voucher details will display on the right. From here you can edit the Expiry date.
Use the calendar icon to choose a new expiry date, and click Update, or you also have the option to tick Never Expire:

Done. The Gift Voucher can now be used to pay for the client's sale. Add the client back to POS and away you go.
If you have any further questions please feel free to send them to us via the Submit a Request option in your Help & Support page.