For an extra level of security, you can opt to have your clients' appointment comments/notes locked after their appointments have been paid for via POS. This ensures that after a sale appointment comments and notes cannot be changed.
To lock visit notes after a sale, go to Settings on the top right corner, then into Cash Register Settings.
Tick Lock Visit Comments after Sale, and click Save.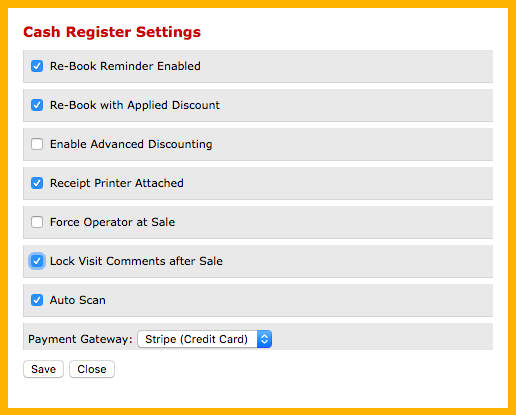 Let's take a look at how it works.
Go to Appointments and make an appointment. Click the client's name on their appointment to make a note on it.

Enter a note in the COMMENTS box and click Save.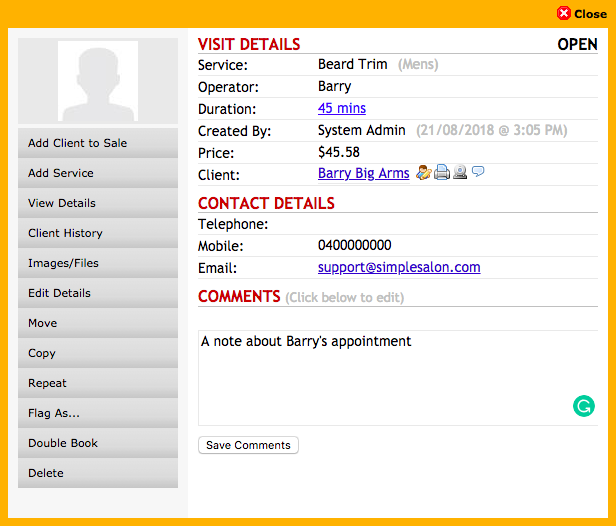 Add the client to the sale and pay for their appointment.
Once you've done that, back on the Appointments page, the appointment will turn grey. The appointment also displays an N to notify you that there is a note on the visit.
Click the client's name on the appointment.

In the COMMENTS box, try and change the note. You are unable to do so—the comment/note is locked.
If you have any questions anytime, feel free to send them to us from your Help & Support page via Submit a Request.