As you are aware, Simple Salon is as flexible as you are. You can take it with you, login from anywhere, and access it on any computer or device.
You can however ensure that your Salon Managers and Staff users are locked out of using Simple Salon outside the salon.
To get this set up, (on your salon computer) go to your Settings section and select Security Settings.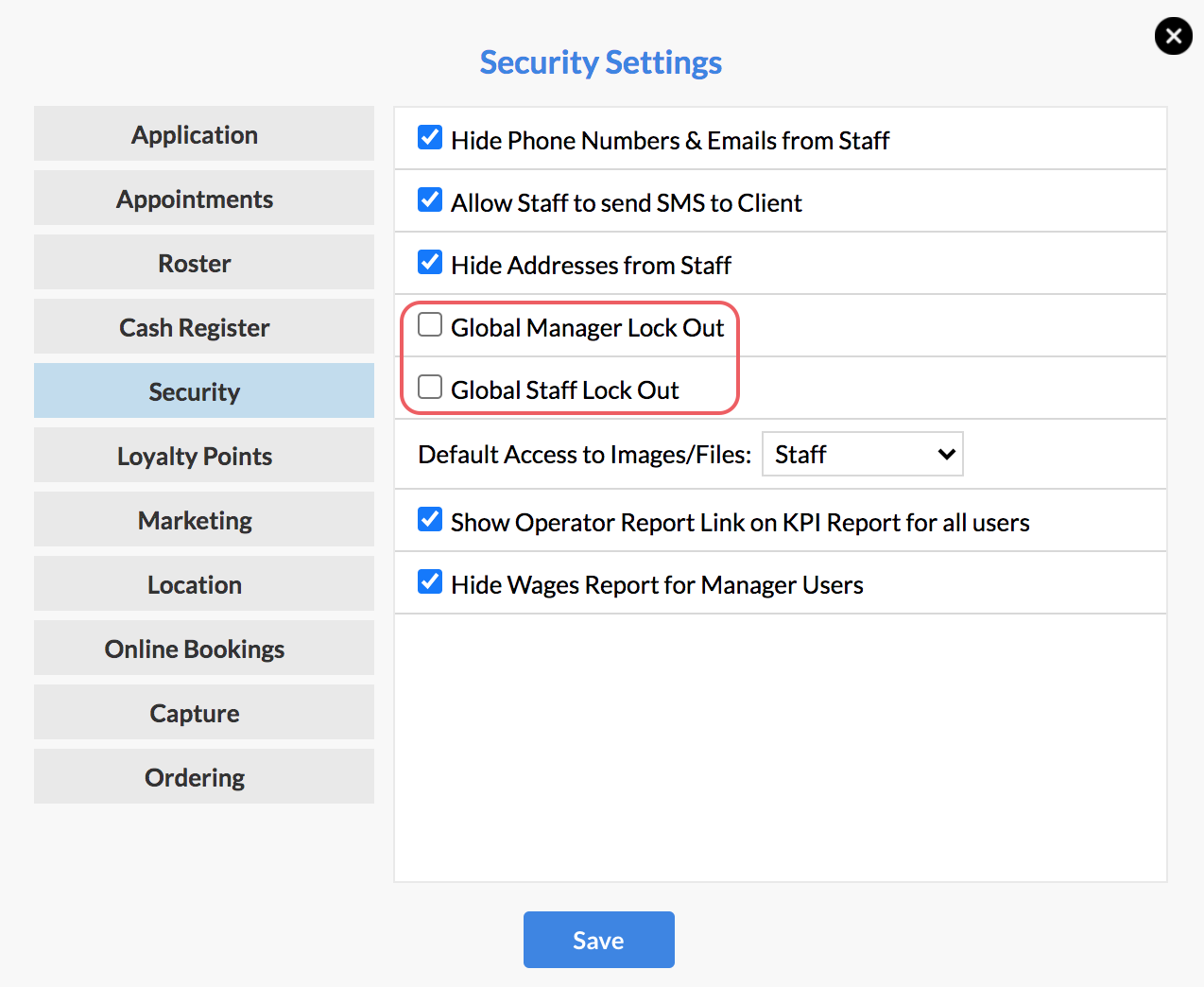 If you would like to lock out your Salon Mangers and Staff users, tick both the Global Manager Lock Out and Global Staff Lock Out settings as seen below.
Otherwise, you can select one or the other i.e. if you only want to restrict your staff users, then only tick Global Staff Lock Out. The red Locked buttons will appear.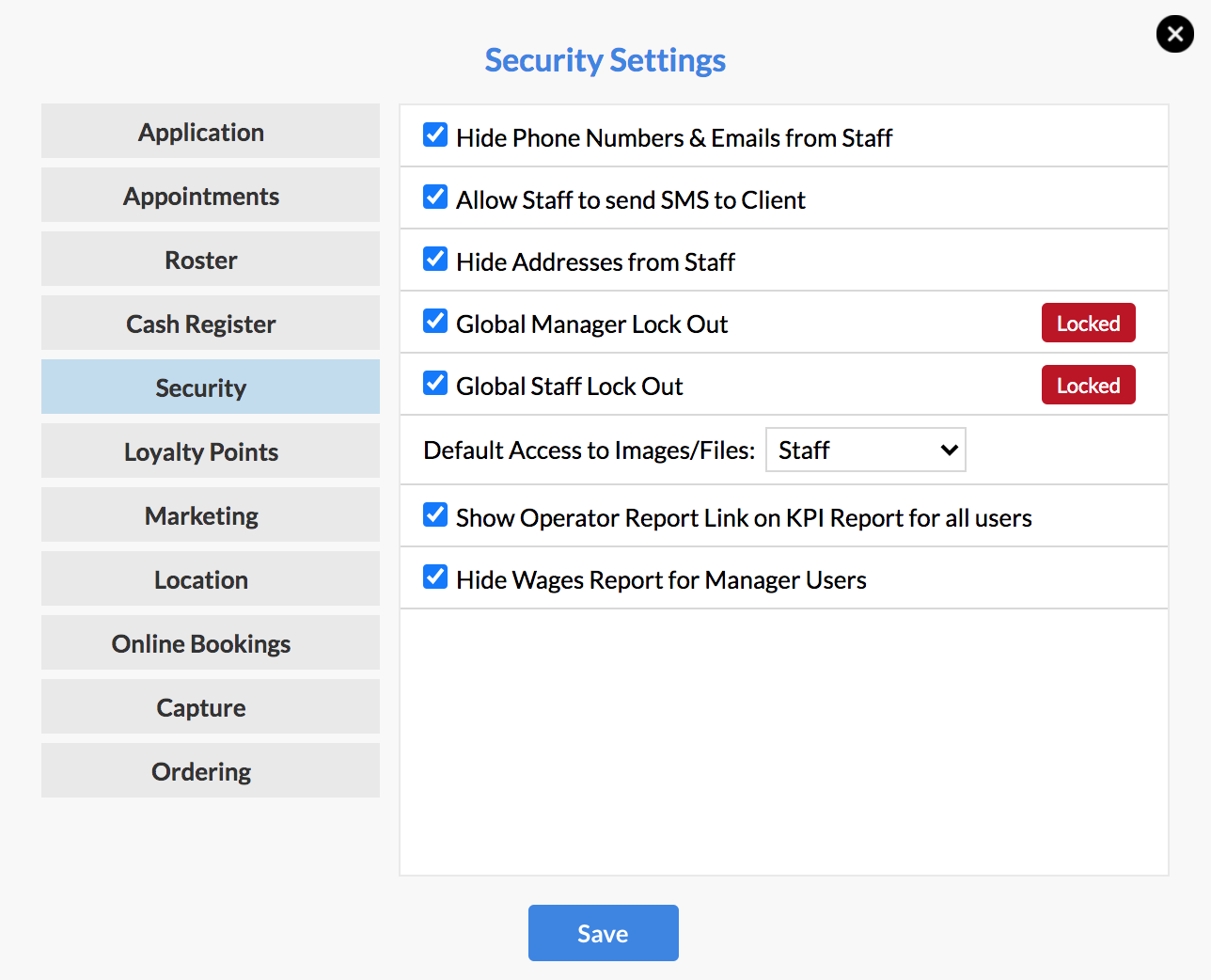 At this point, you have locked all computers and all devices, in all locations.
If a staff member were to try to access Simple Salon while it is locked, they'll get the following message:

To unlock, you need to click the red Locked buttons so it displays the green Unlocked button. You have now unlocked this computer, so now your Salon Managers and Staff users can access Simple Salon on this computer. Save these changes.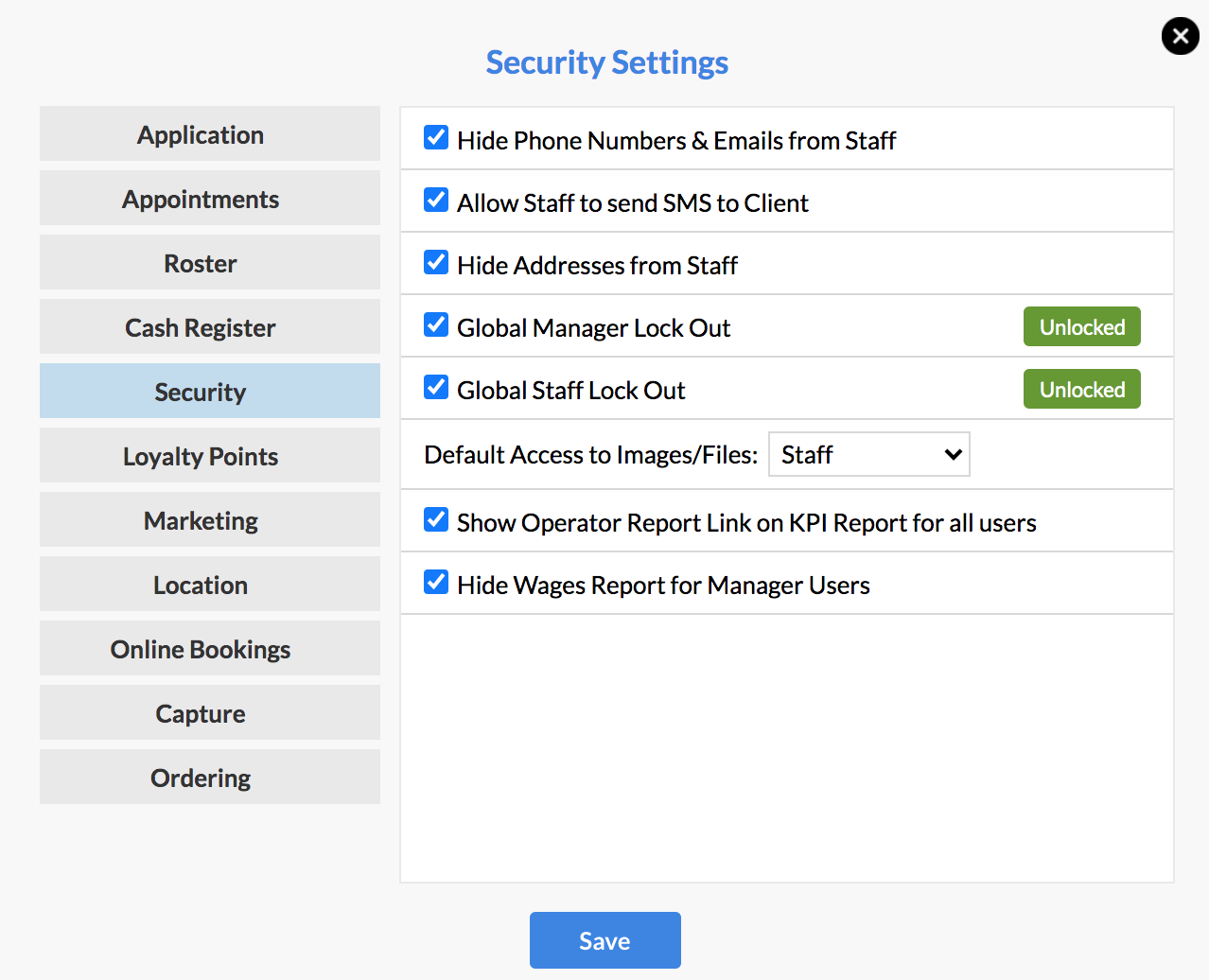 You'll now need to log into Simple Salon on all computers and devices which Salon Managers and Staff do need to access Simple Salon on, and click the red Locked to display the green Unlocked, then Save.
If you have any questions, please send them to us via the Submit a Request option in your Help & Support page—we're here to help.