You have a setting which you can turn on to make sure that when new clients are created in Simple Salon, their email and/or mobile number needs to be added before their details can be saved.
If you would like to enable this setting for either email or mobile (or both), go to Settings and then into Appointment Settings.
You will see the two settings:
Email Required when Adding Client
Mobile Required when Adding Client
Tick one or both of these settings, depending on which client details you wish to force, then click Save.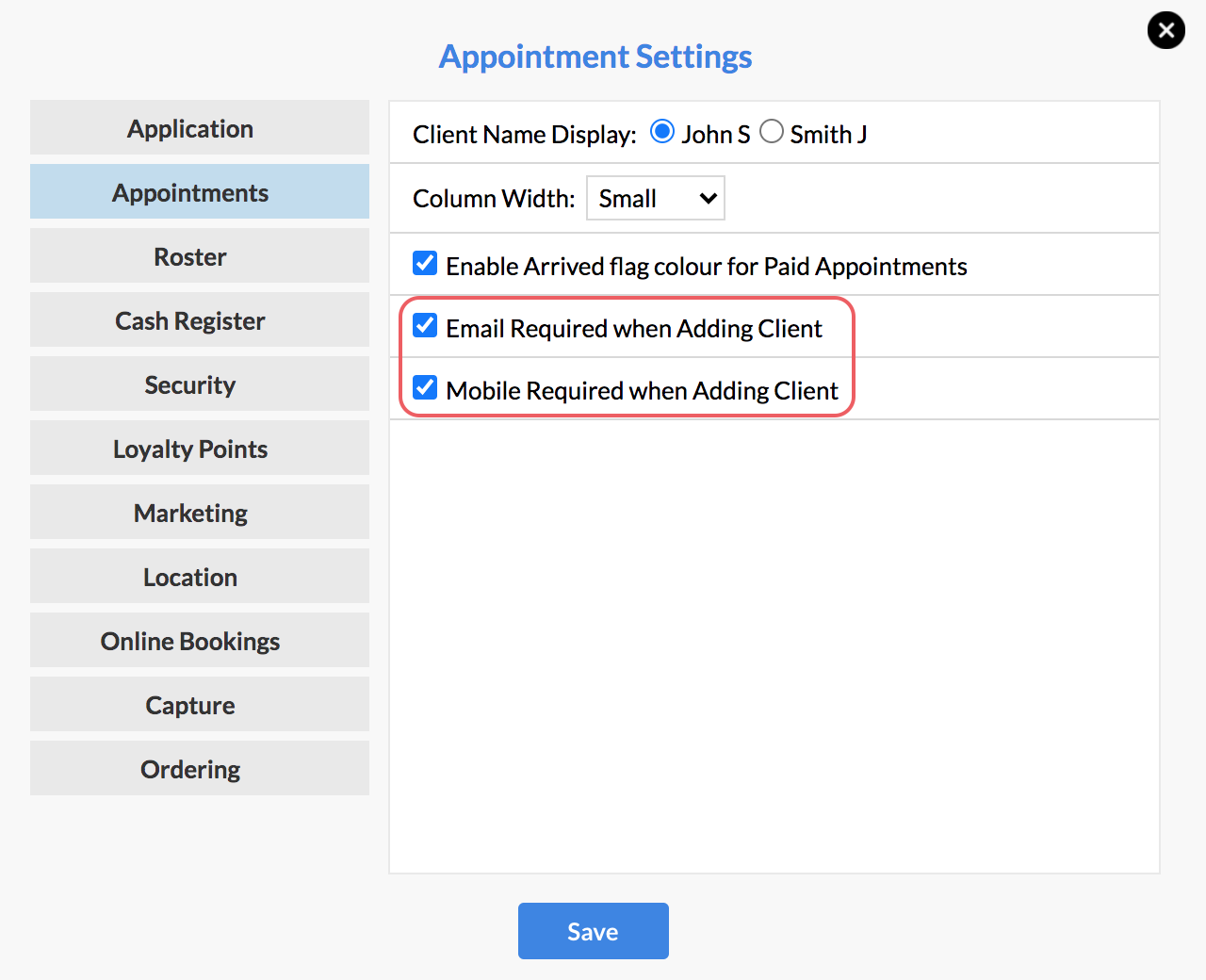 If you or your staff try to save a new client without the email/mobile (whichever setting you ticked), you will get the following pop up message.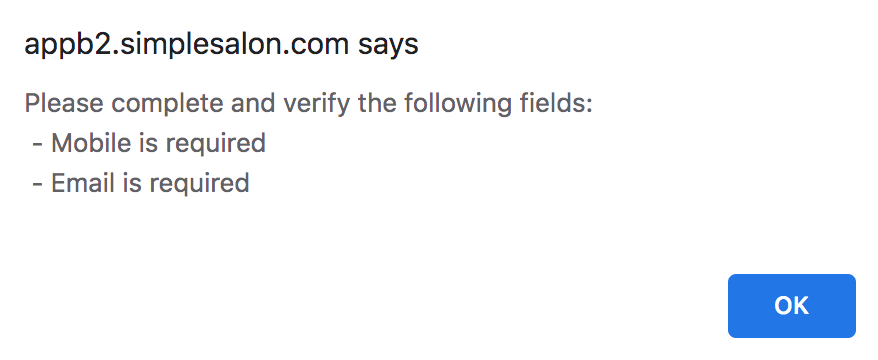 If you have any questions, please send them to us via the Submit a Request option in your Help & Support page—we're here to help.