If a client asks you for a quote, simply go to POS, then add them to the Cash Register by clicking the Add Client button down the bottom left.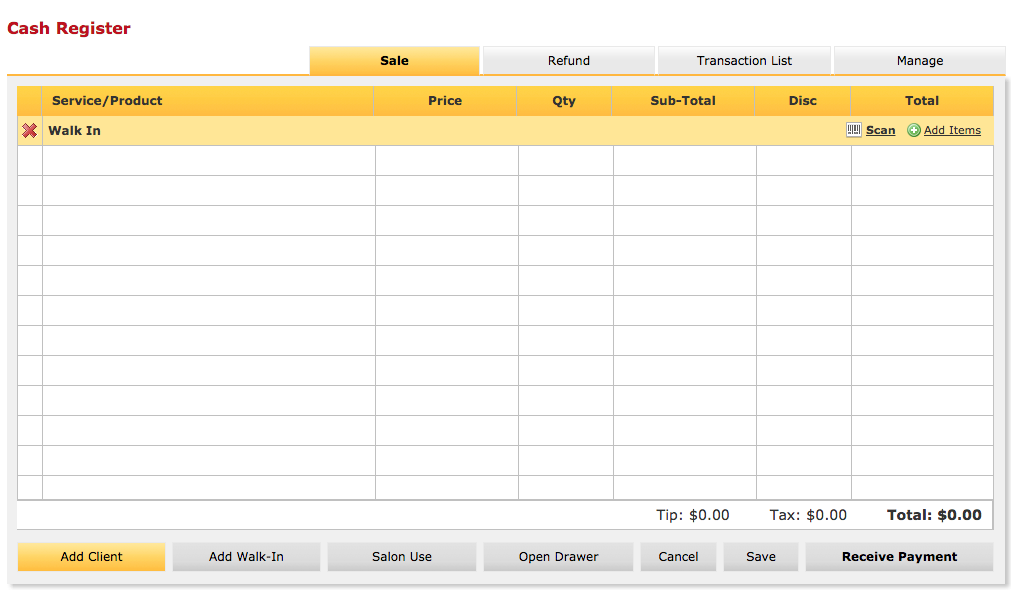 On the right side panel use the Client Search to look them up, then click the client's name in the Search Results to add them to POS.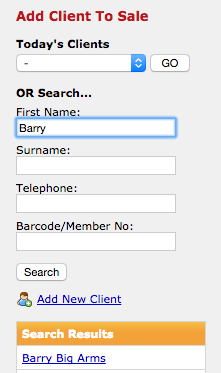 Once the client's name is listed in POS, click Add Items to start adding their desired services, products, packages and/or vouchers to the quote.

Choose the first item type i.e. Product, Service, Package etc.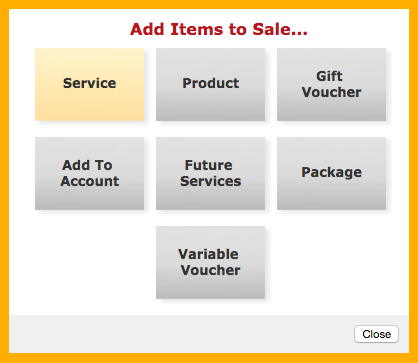 Then on the right side choose the specific item (i.e. an actual service), then click Save.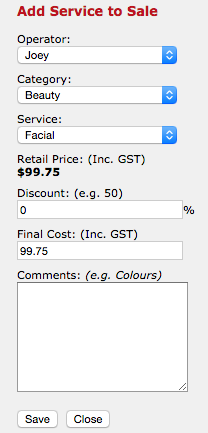 Continue adding services until they are all listed in POS.
Perhaps the client would also like to add some products to the quote. In the Add Items pop-up window, time choose the Product option.
On the right side choose the specific product, then click Save.
Add as many products to the quote as the client wants.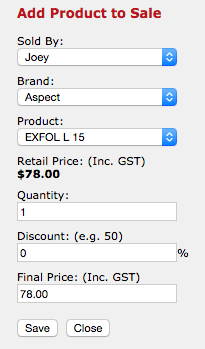 Once all of the clients desired items are listed in POS under their name, give them their verbal quote by telling them what the Total is. To save the quote for next time, click Save down the bottom of POS.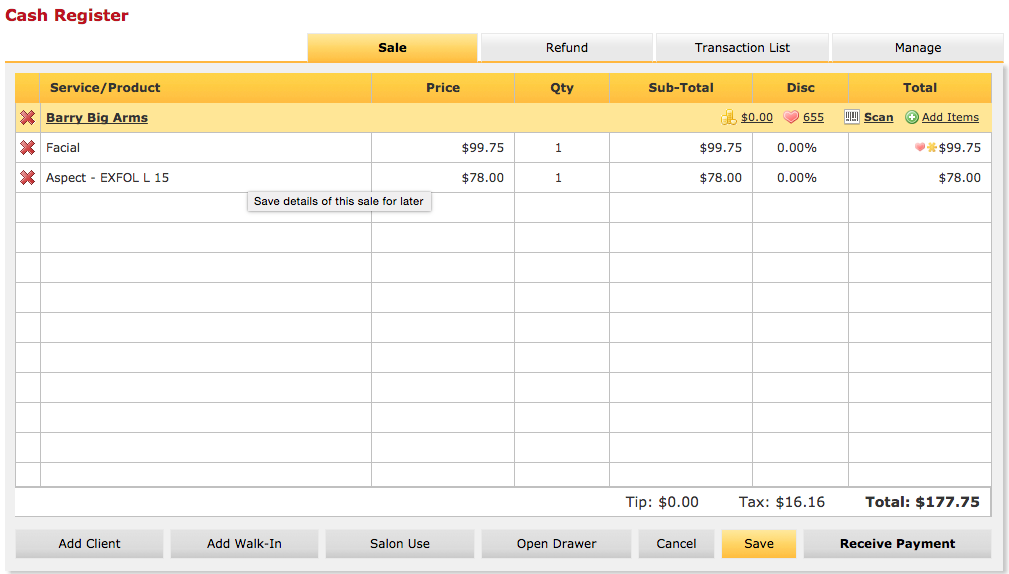 Click the Save Sale Items button.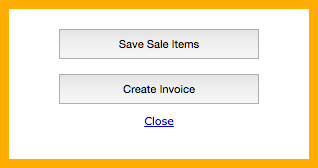 Next time the client comes in, simply add them to POS and these saved sale items will display again in POS.
If you have any questions, please send them to us via the Submit a Request option in your Help & Support page.