By now you should be becoming quite familiar with your Admin page. You're starting to see your Simple Salon account come alive with your content.
The next task is to start adding in your Products and Services. It's simple, and you'll be set up in no time!
Let's begin with the Products tab
Head to Admin then Products. Click New next to 'Brands'.
Under Brand Details, type in your product brand, for example MAC. Hit Save when you're complete.

You can now begin adding relevant products that fall under that brand.
Click on the brand in which you would like to add products. In the below example, we've clicked on 'MAC'.
Now in the Products section, select New: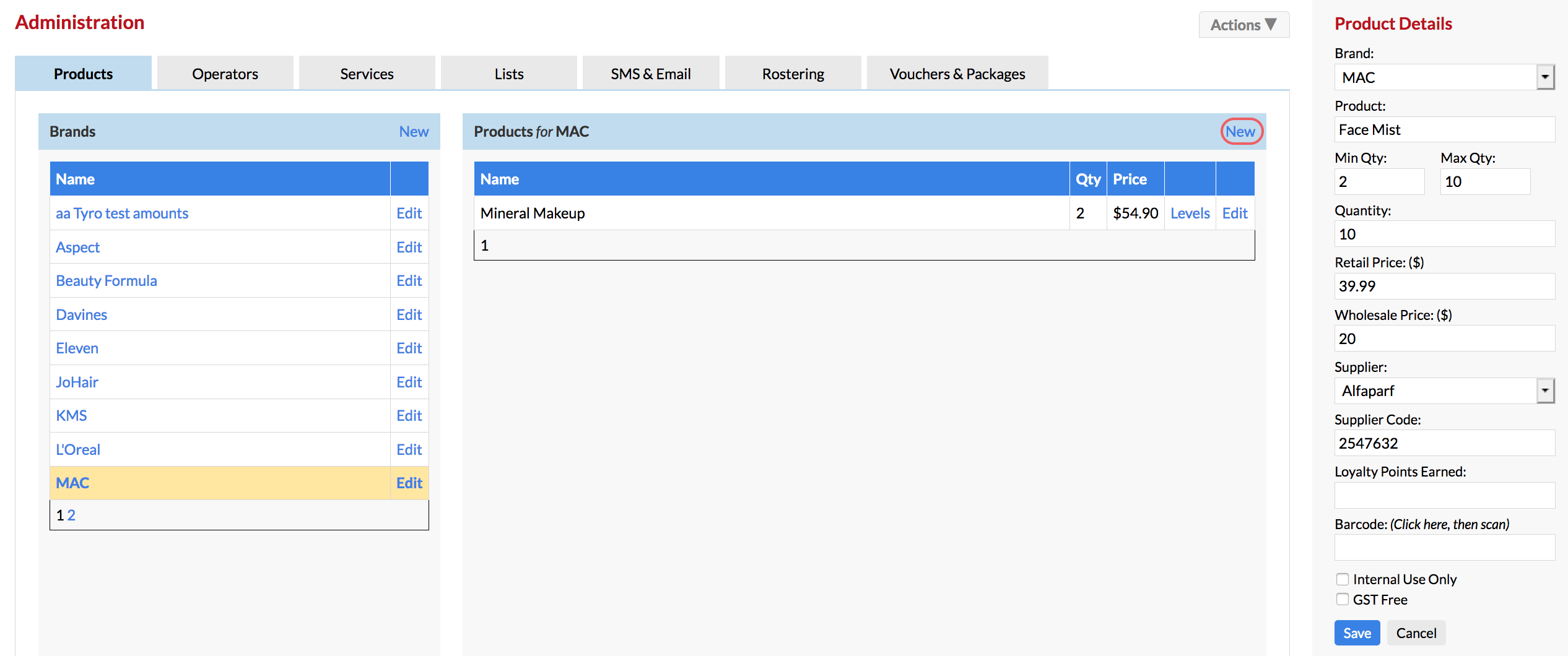 You will need to fill out the Product Details section to the right.
If a product will not be sold to clients and is only for internal or professional use, you will need to tick Internal Use Only.
When you are complete, make sure you Save.
You will now be able to see your new product appear in the Products section (for that particular brand), along with your current stock on hand quantity and it's retail price:
If you want to see this in action, check out the following Help Video:
Now it's time for your Services
Adding services has a similar process, and it's just as easy!
Begin by clicking on the Services tab in Admin. Instead of adding in Brands, you will need to create Categories before you can add in your Services.
In the Categories section to the left, select New.
Fill out your Category Details i.e. the Category Name as necessary (in the right sidebar). Ensure you Save when complete.

Go back to the Categories section. Locate your newly made category then click on it.
In the Services section, select New to add a service under this category, then fill out all relevant Service Details in the sidebar: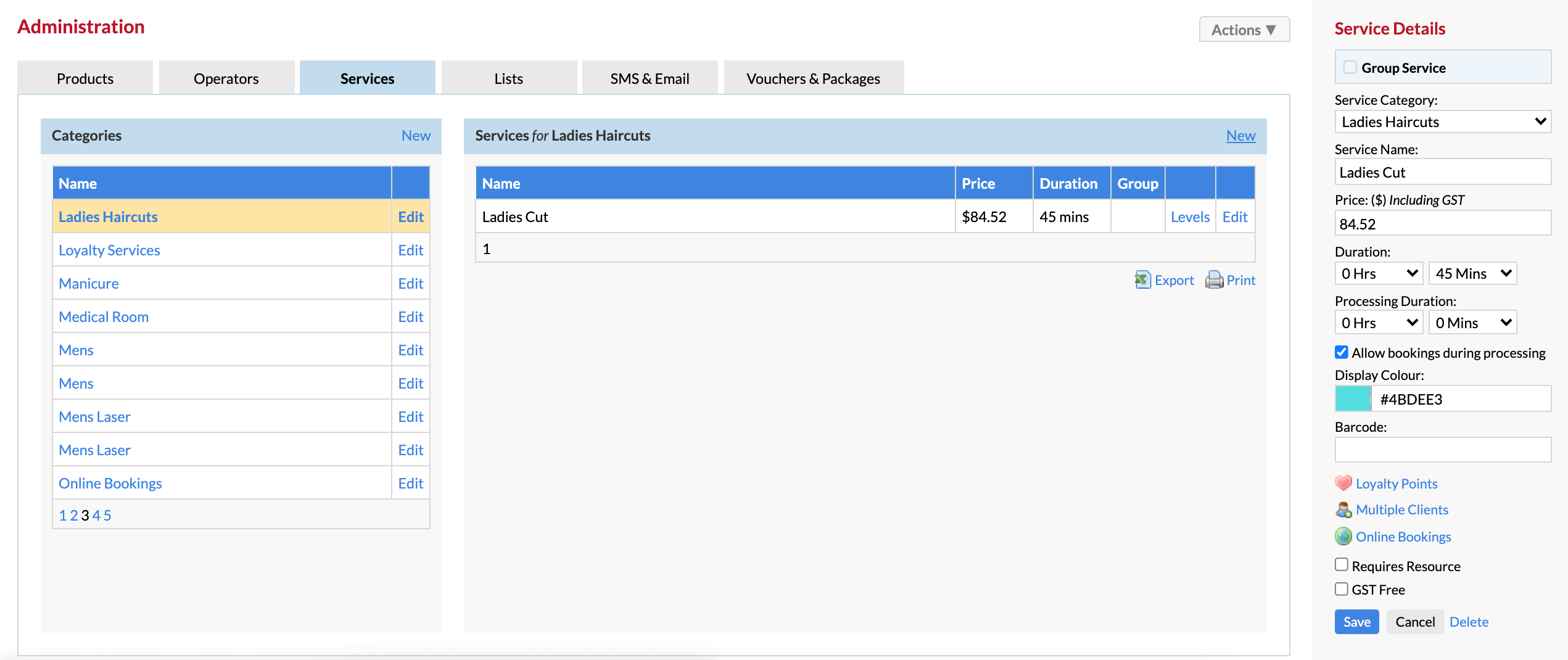 Duration refers to the time it takes for the service to complete. Processing Duration refers to processing time that is needed after the service is already complete. If you would like to add a 'buffer zone' to services that have set processing durations, then you can untick Allow bookings during processing. For more information on how this works, click here.
The Display Colour is what the service will appear as when booked in on your Appointments Page. You can edit your services to display as any colour you would like.
When complete, make sure you Save.
You'll need to repeat these above processes until all of your products and services are entered in. At anytime you can come back to these sections to add new items, or to edit existing ones.
If you want to see this in action, check out the following Help Video:
Would you like us to import your Service or Product information for you? Check out this article for further information on our Data Import options.
Feel free to check out the next article in the Getting Started section to see what to do next.
If you have any questions, please send them to us via the Submit a Request option in your Help & Support page.