All those capital letters and numbers, we understand. Let's change your password so that you have some chance of remembering it.
Click the circle icon on the top right corner, then select Account. Have a look at the Manage Users section: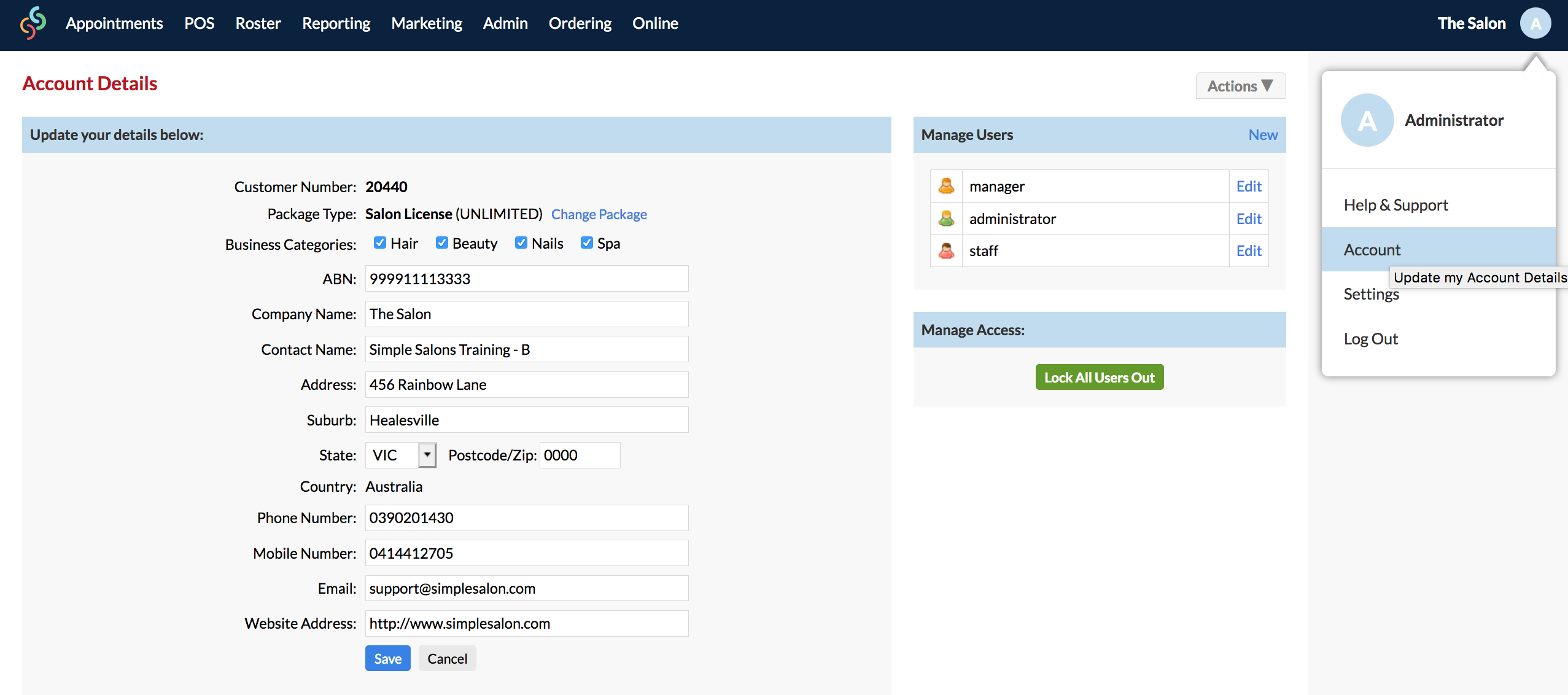 Click Edit next to the administrator user. On the right side panel tick Change Password. Type in your new password, then type it again below.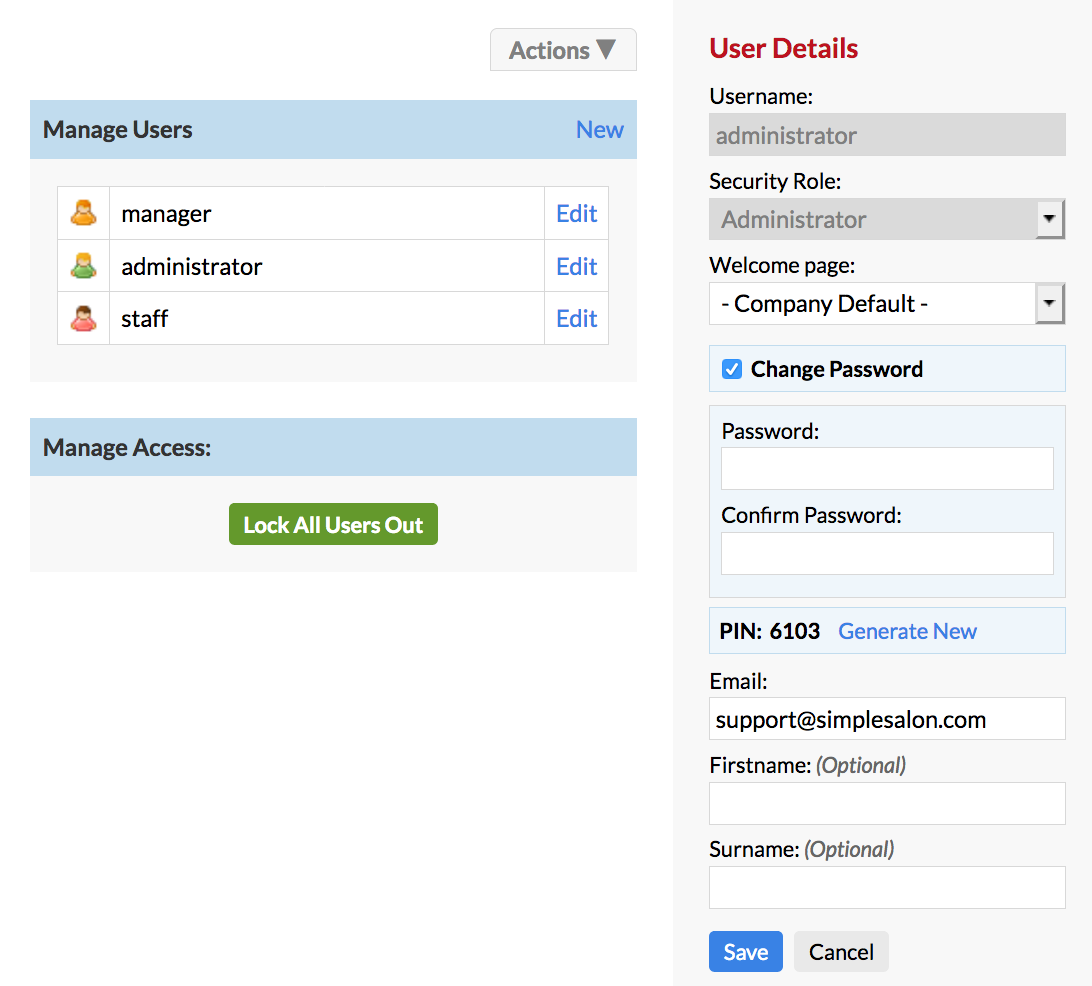 If you forget your password the second you log off, we've got your back. See that email address section? Enter your email address and Save.
If you ever forget your password, you can click the Forgot Password link on the LOGIN page and your password will be emailed to you right away: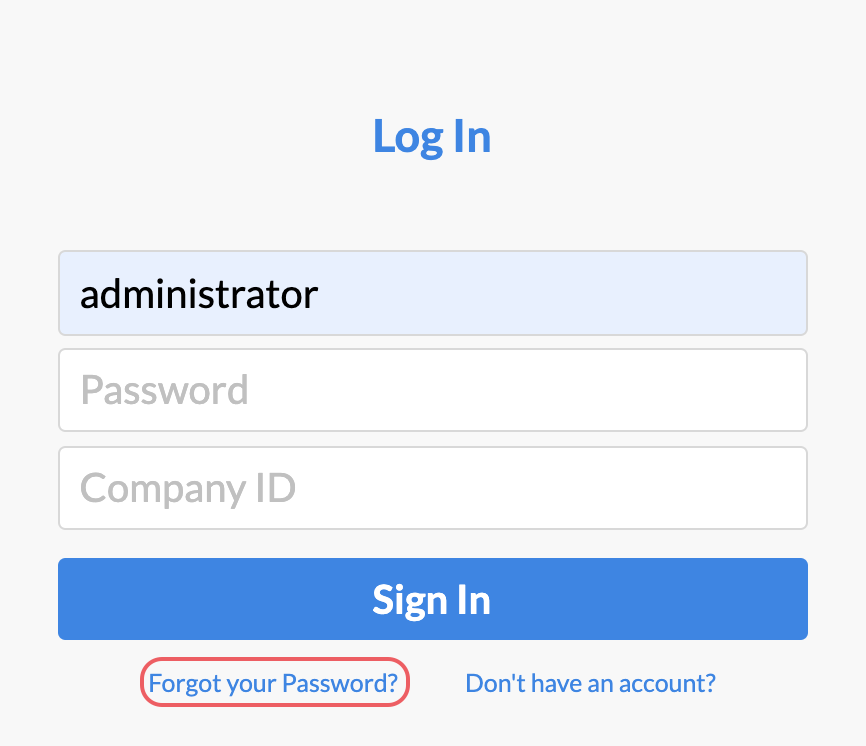 Creating login details for your staff
It's a good idea to issue each staff user their own login details. That way all transactions, appointment updates, appointment deletions etc are tracked per user.
To do this, click the New option in Manage Users, fill out the details on the right and Save: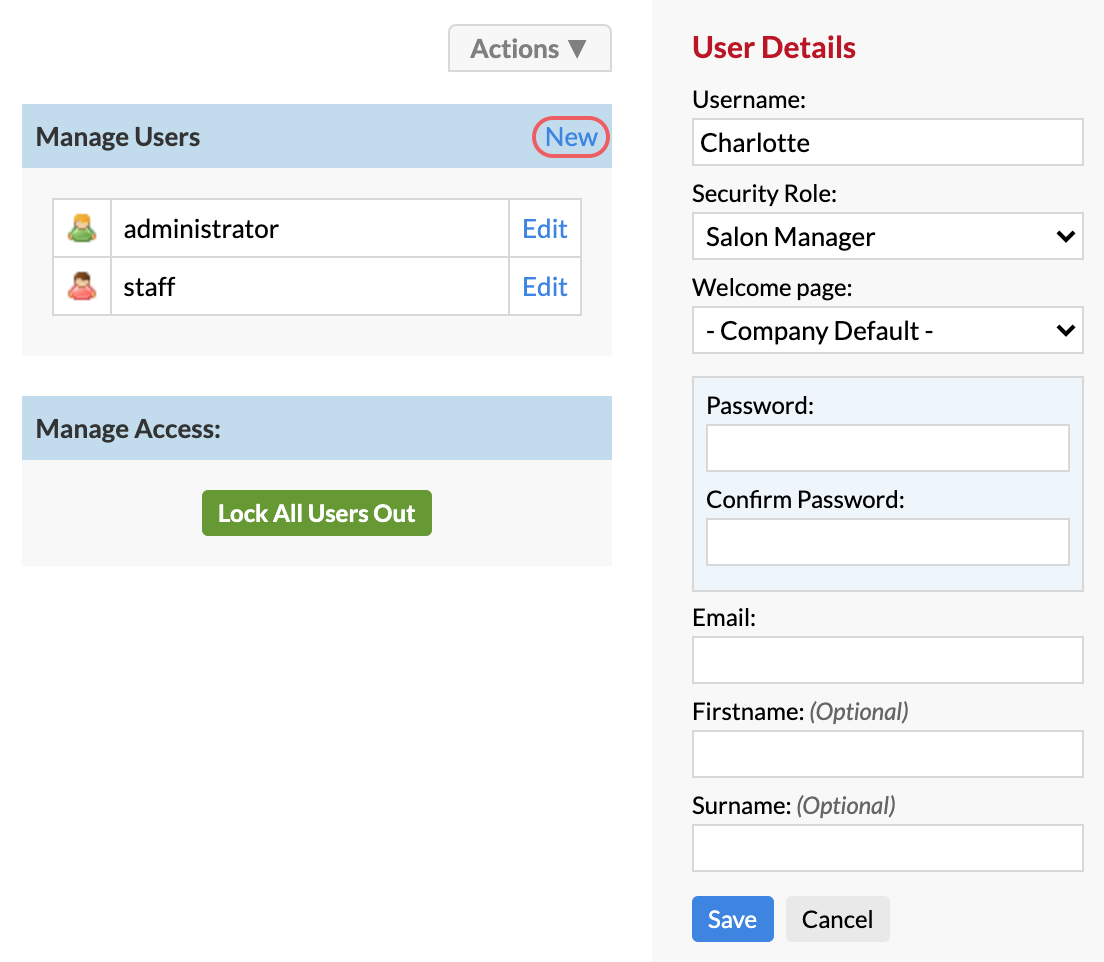 You can create as many users as you need! If you would like more information on user access and what each security role means, click here.
Feel free to check out the next article in the Getting Started section to see what to do next.
If you have any questions, please send them to us via the Submit a Request option in your Help & Support page.