Your Simple Salon account is taking shape. Let's get started with the Simple Salon Appointments and POS pages.
To make an appointment, go to your Appointments page and click a time slot in an operator column.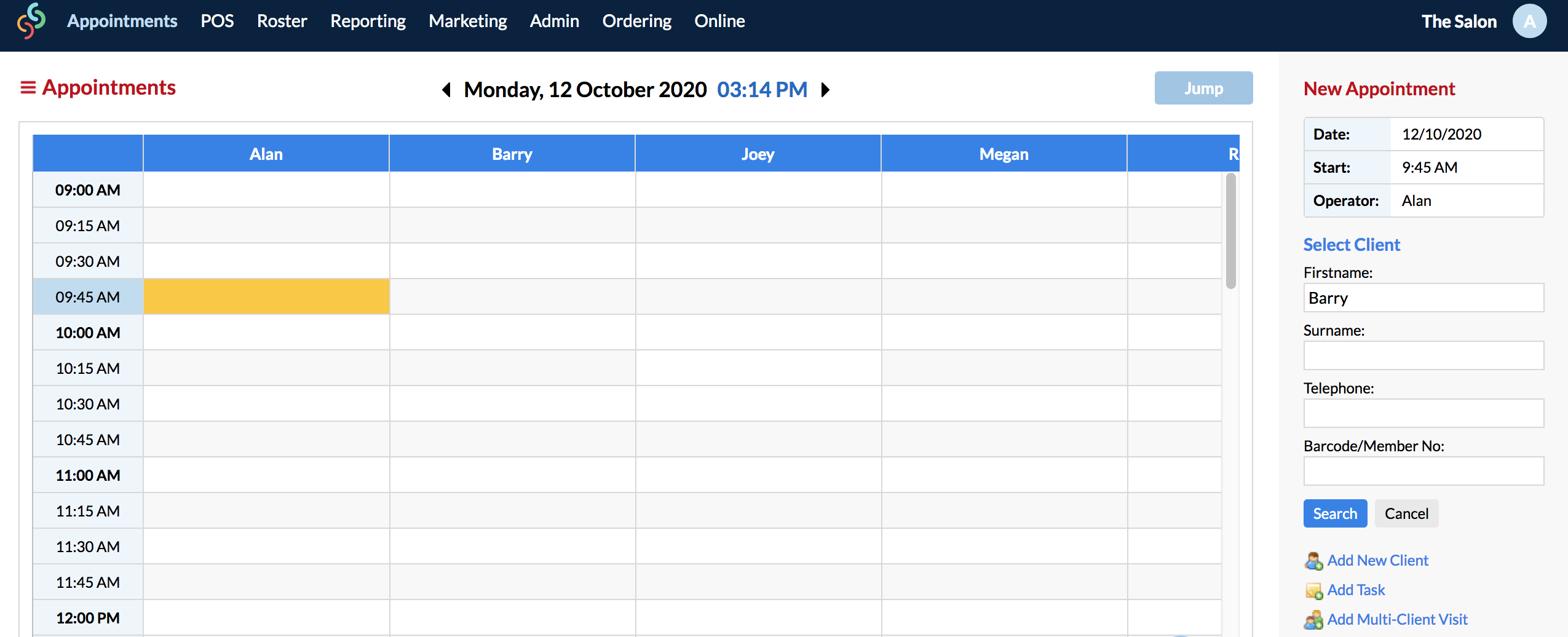 In the right side panel, use the Client Search to find the client you wish to book then click the client's name in the Search Results. If it's a new client, select Add New Client instead and fill out their details.
The Select Services window will pop up, go ahead and chose from your service list the services which the client wishes to book. If the client is having multiple services, simply click the service on the left hand side until they're listed to the right:

Note: You can tick "Send Email/SMS to client" if you would like the client to receive immediate confirmation of their appointment being booked in (this is separate to Appointment Reminders). Click here for more information on this option.
You can also click the magnifying glass to type in the service name you're looking for: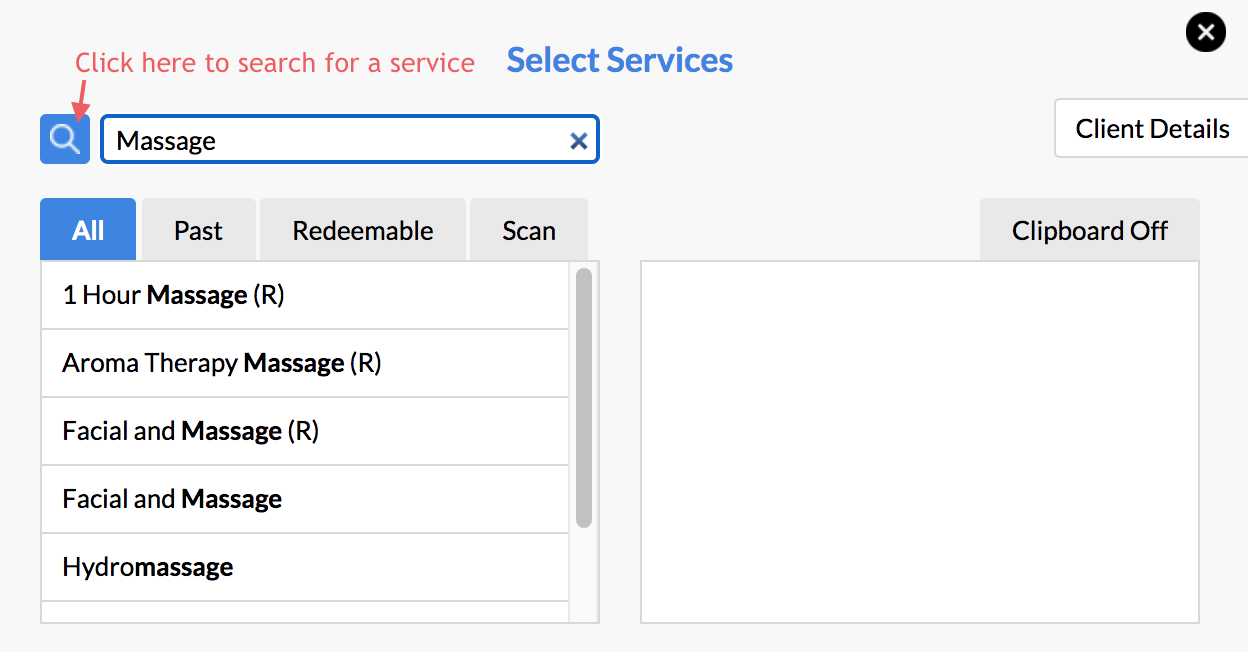 While making an appointment, you'll also notice the Client Details button.
From the Details tab, you'll be able to see the client's contact details at a glance without having to navigate to their client card (although you can click View Full Details to go to their full client card):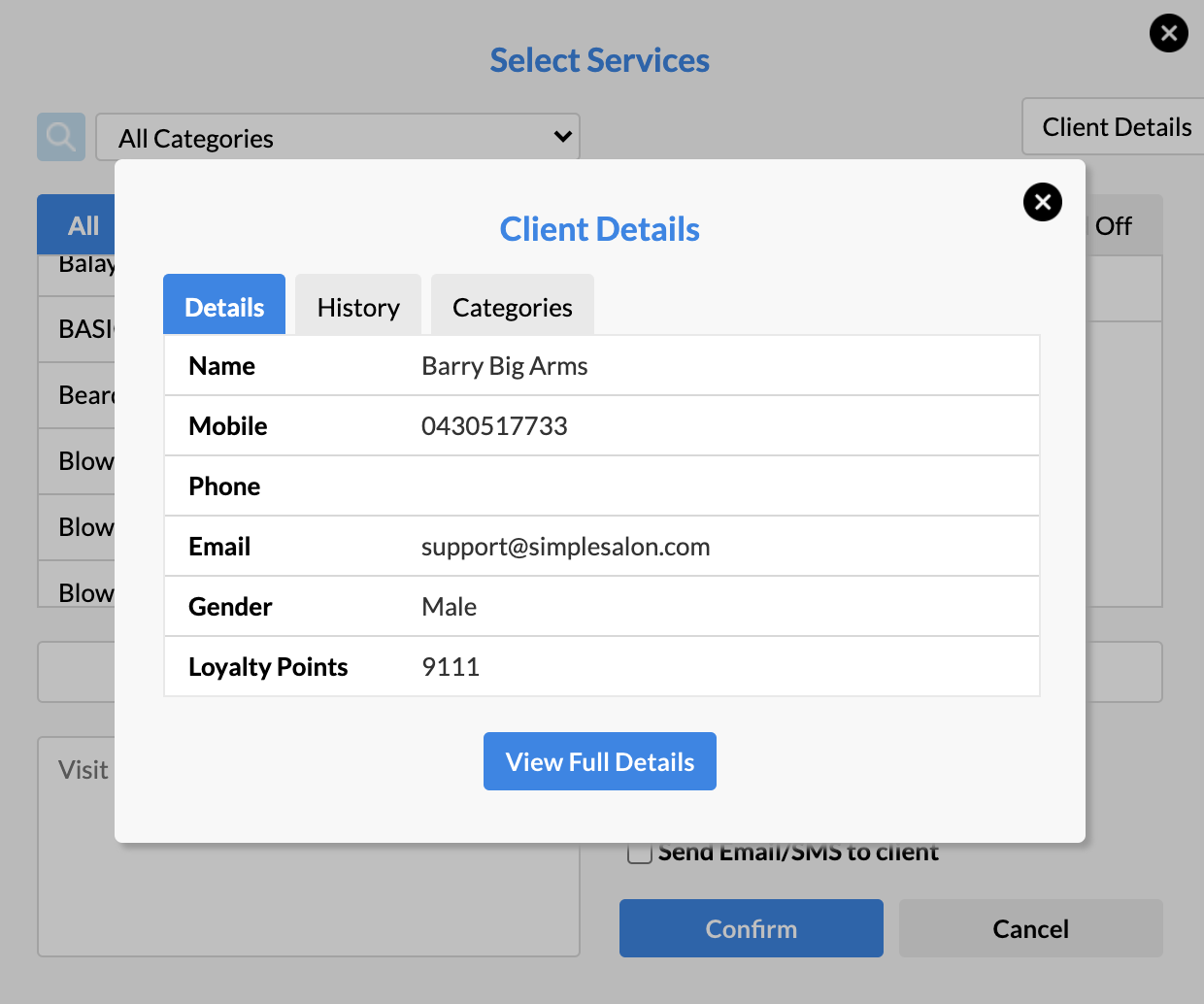 From the History tab, you'll be able to view a list of the last appointments they've had. For example the client may want to re-book the last service they received, so you can use this tab to quickly view their most recent service: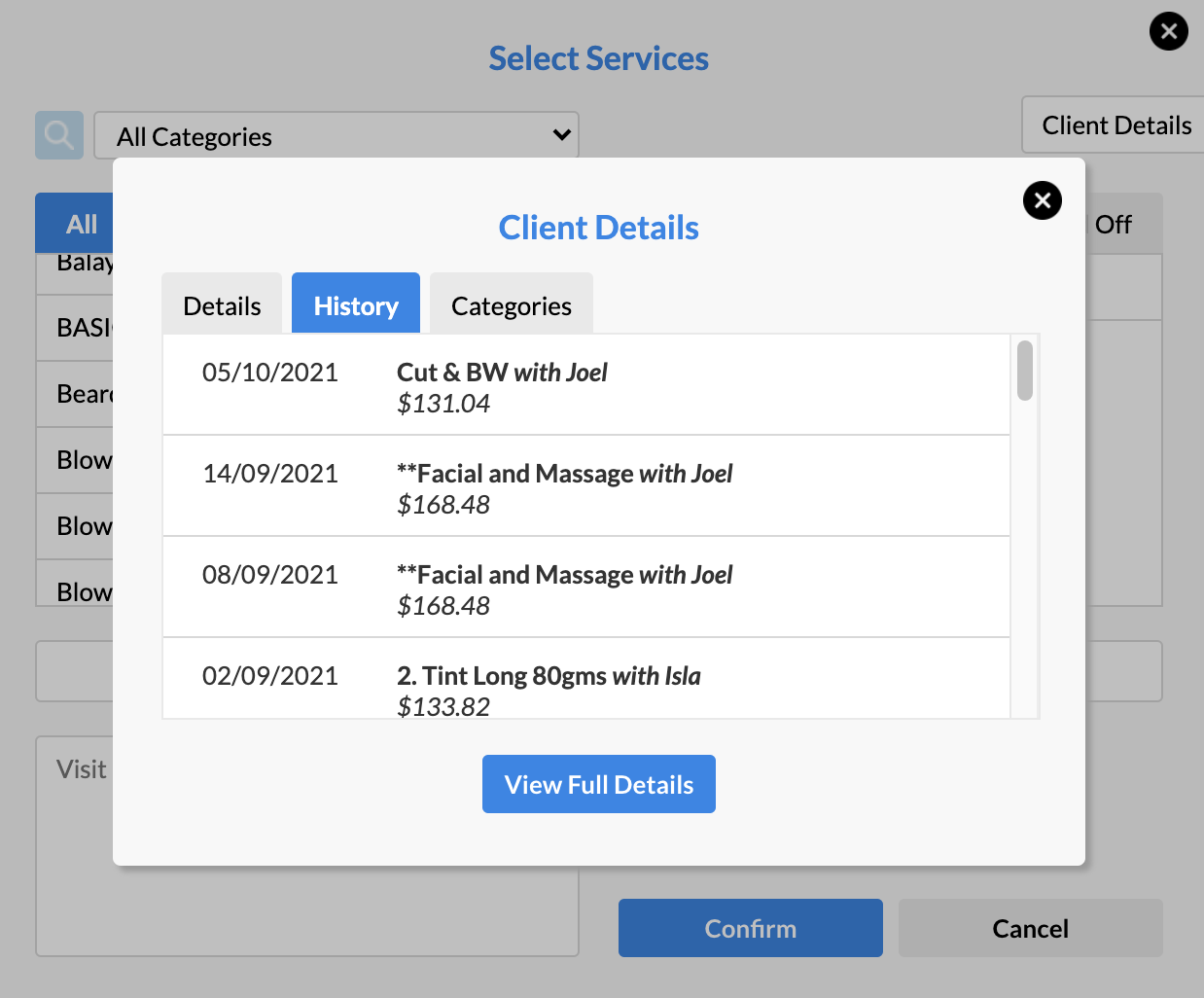 Lastly from the Categories tab, this is where you can view a clients assigned Client Categories.
For more information on how you can create and assign Client Categories, please click here.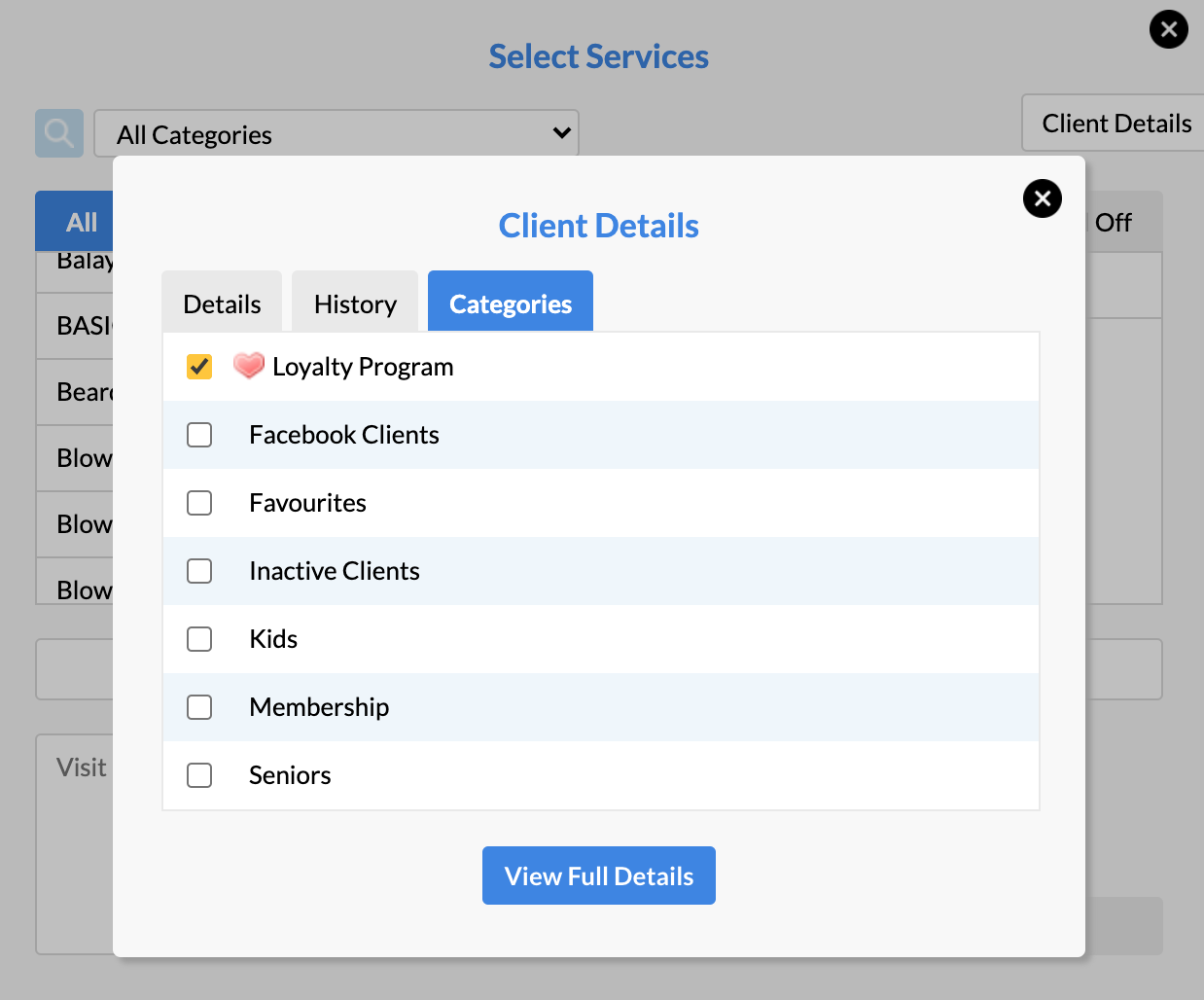 Once you've selected all the relevant services for their appointment, simply click Confirm. The appointment will now be created on the Appointments page!

Now that you have created the appointment, you can move it around, lengthen and shorten it, flag it, make visit comments/notes on it!
Feel free to jump to 11:32 in the below video to see creating appointments in action, and how flexible your appointment book is:
What's next? Check out the article Appointment complete and your client is ready to pay for steps on how to process the appointments through POS.
If you have any questions, feel free to send them to us from your Help & Support page by clicking Submit a Request.