Your Simple Salon account is taking shape. Let's get started with the Simple Salon Appointments and POS pages.
To make an appointment, go to your Appointments page and click a time slot in an operator column.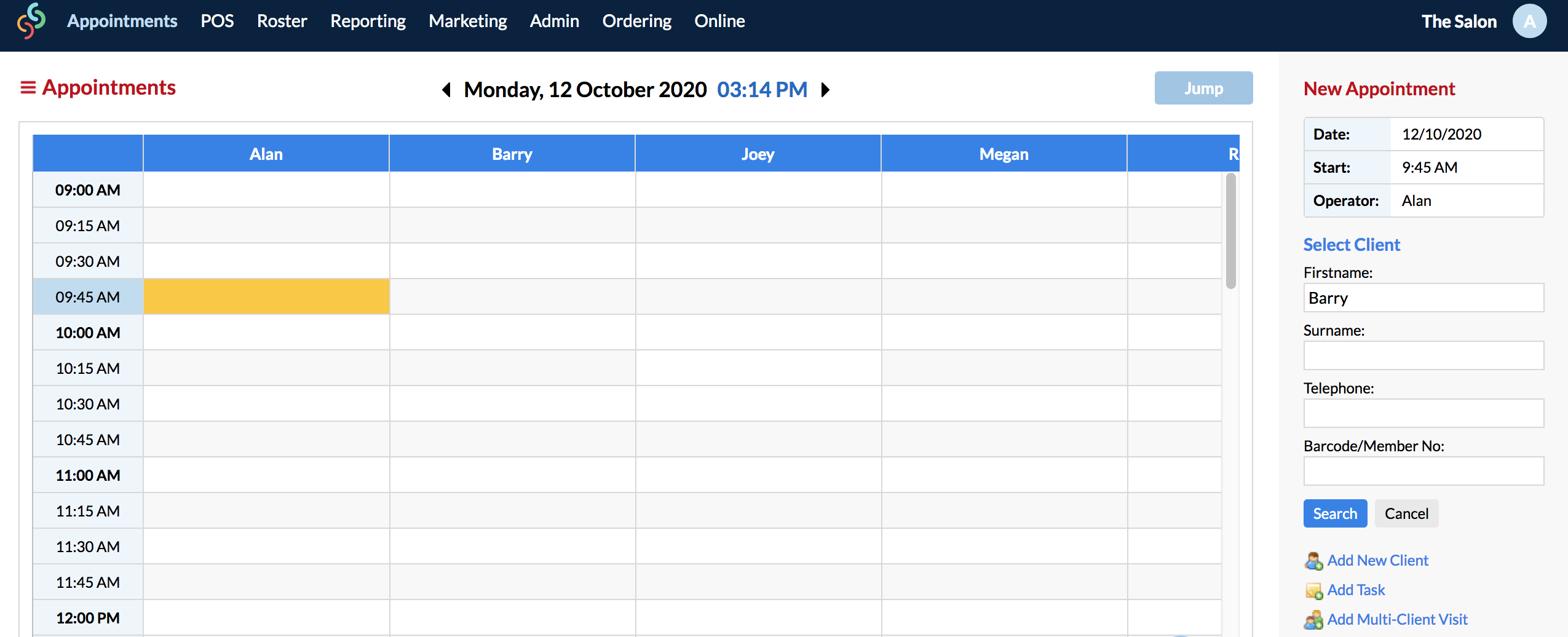 In the right side panel, use the Client Search to find the client you wish to book then click the client's name in the Search Results. If it's a new client, select Add New Client instead and fill out their details.
The Select Services window will pop up, go ahead and chose from your service list the services which the client wishes to book, click Confirm.

You can also click the magnifying glass to type in the service name you're looking for: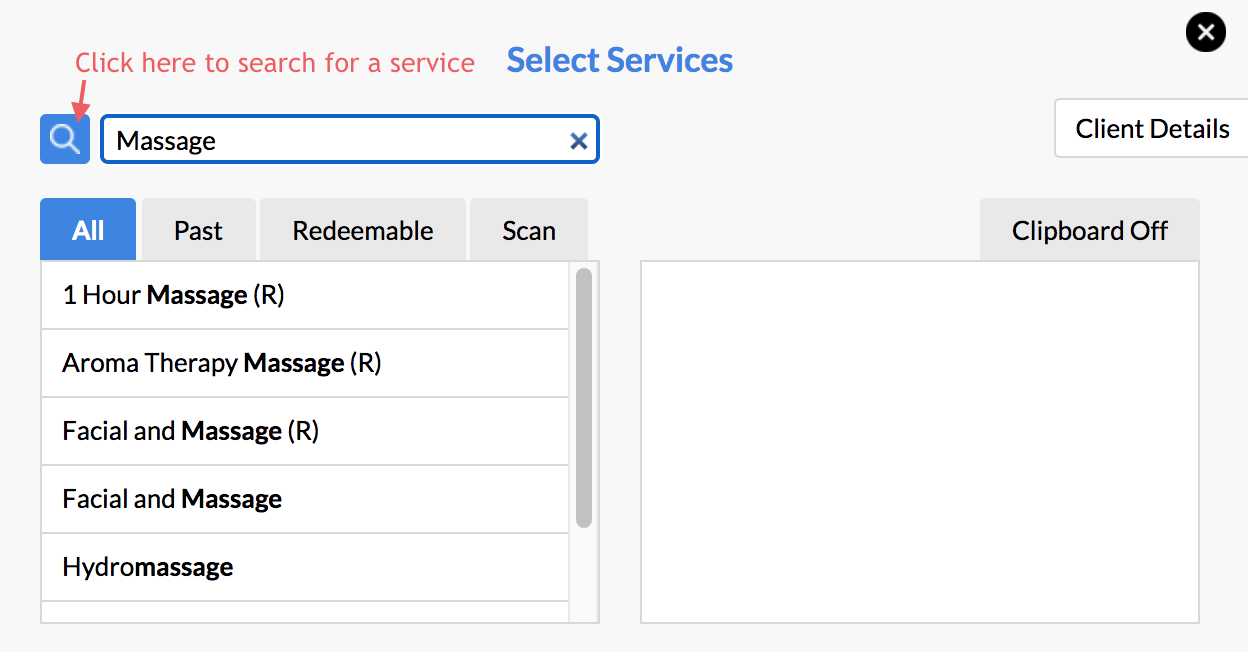 You can tick "Send Email/SMS to client" if you would like the client to receive confirmation of their appointment. Click here for more information on this option.
Appointment created:

Have a look at this next video to see creating appointments in action, and how flexible your appointment book is. Now that you have created the appointment, you can move it around, lengthen and shorten it, flag it, make visit comments/notes on it:
What's next? Check out the article Appointment complete and your client is ready to pay for steps on how to process the appointments through POS.
If you have any questions, feel free to send them to us from your Help & Support page by clicking Submit a Request.