The Simple Salon Value Add feature gives you the ability to encourage staff to up sell specific services to your customers when they come in.
For example, you might be having a sale on a Repair Treatment, and would like staff to up sell this to all customers coming in for other services. Using the Value Add feature for this allows you to track operator performance by looking at the figures which are collated in the Operator Report.
Setting up a Value Add service to 'Up Sell'
Go to your Settings, then Application Settings, tick Enable 'Value Add' Services and click Save.

Now go to Admin then the Services tab. Under Categories, select Value Add (this will appear after enabling the setting—you won't need to create it).
To increase our service revenue, we want to promote a Value Add service e.g. Repair Treatment.
Click New, and on the right side panel enter in the details of the new service, which you would like to up-sell and Save:
Making an appointment for a Value Add service
Click the time slot in the operator column to make the appointment. Search for your client and click their name in the Search Results. Select Value Add from the category drop down menu in the Select Services window and Confirm.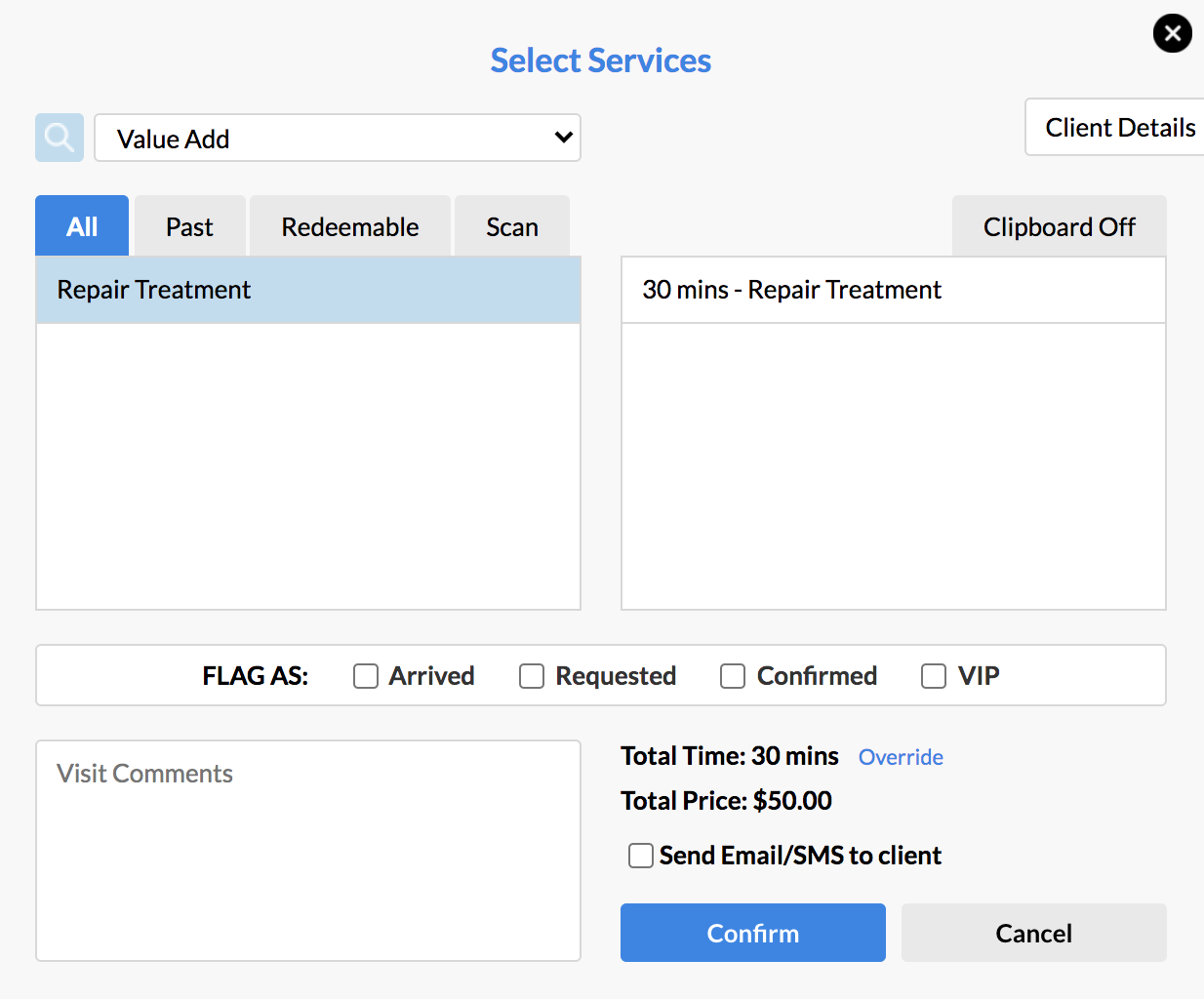 Now any time a client comes in for a colour, you can ask your staff to suggest a Repair Treatment, in turn increasing the client's average spend.
Tracking operator performance and how well they are up-selling
You can check how well your operators are up selling a service by going to Reporting then Report List. In your Operator Report you can see how many of your operators are up selling the service by referring to the Value Add column for each operator.

That's all there is to it. Start using this feature to increase your sales now.
If you have any questions, please send them to us via the Submit a Request option in your Help & Support page.