If you're adding a Gift Voucher to a Package, go to Admin > Redeemables.
Select New in the Packages section to the right.
You'll first need to give your Package a name, a retail price and an expiration date (if applicable). Then click Next:

Now we need to add 'Items' to the Package.
From the Item Type drop-down menu select Gift Voucher and select from one of your pre-made gift vouchers under the Product drop-down menu.
Gift Vouchers that are created in the Gift Voucher section to the left will appear under Product. Fill out the Quantity then Save:

You can then add in your other items, e.g. that may be another Gift Voucher, a Visit (which is your Services) or Products: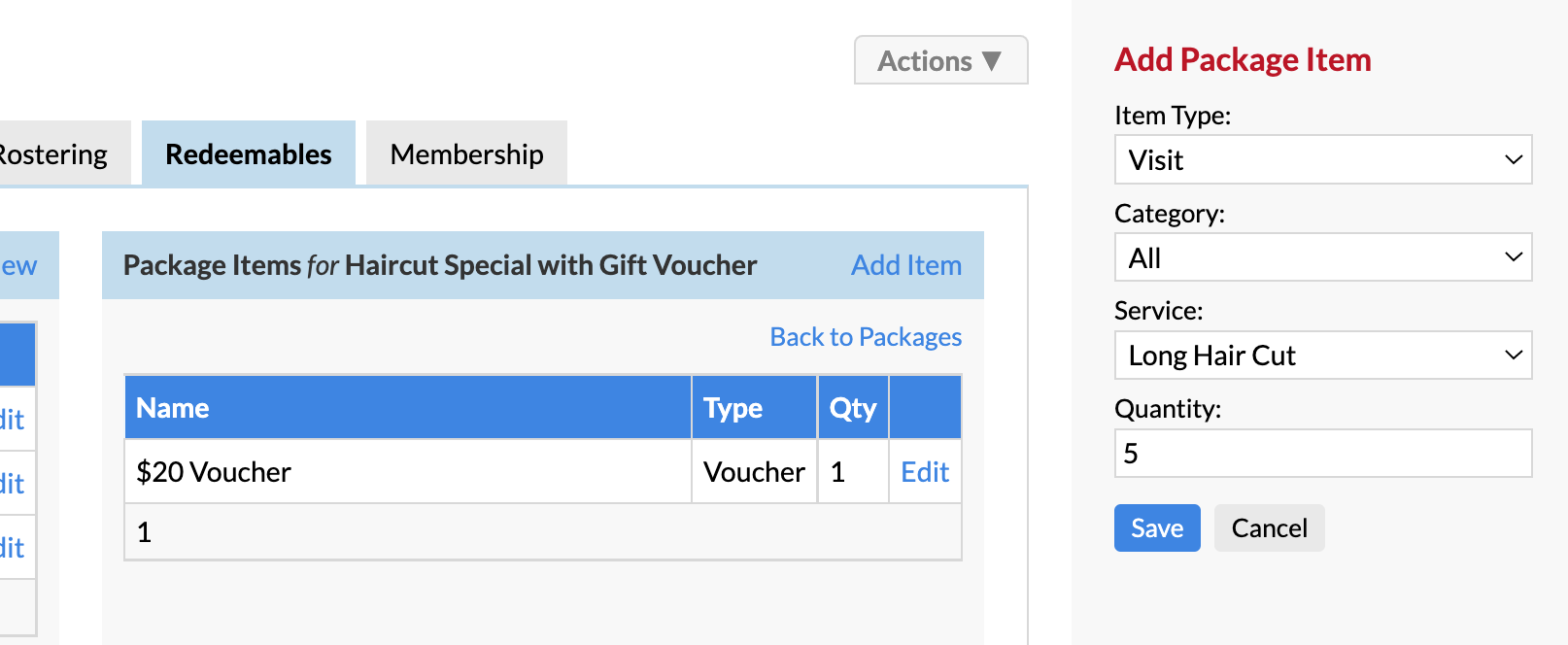 Redeeming a Gift Voucher Purchased in a Package
If the client has purchased a Package that has a Gift Voucher apart of it—the Gift Voucher first needs to be Collected.
Go to the Gift Vouchers tab while in their Client Card. You'll see that the Gift Voucher that was purchased apart of a Package has a star icon next to it:

Click Collect next to the Gift Voucher. Once it's been collected, the client will now be able to use the Gift Voucher.
Simply click View next to the Gift Voucher to view the Voucher ID number; edit the expiration date (if an expiration date was setup in Gift Voucher Admin); or update the Remaining Value: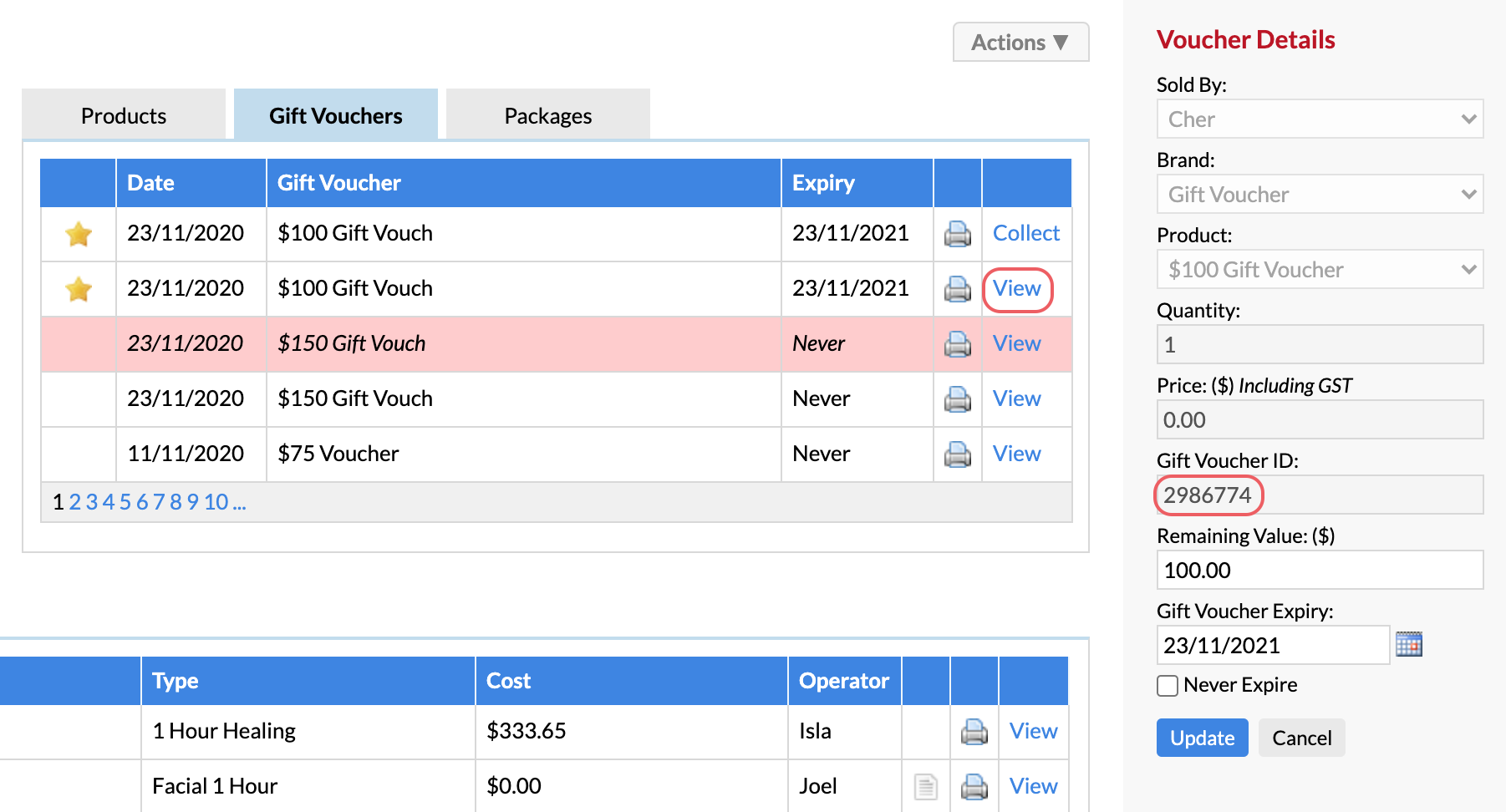 If you have any questions, please let us know via the Submit a Request option in your Help & Support page.