If your client changes their mind about the pre-paid Salon Package they have previously purchased, here are the steps for processing the refund the correct way.
If the client has already booked in one or more of their pre-paid services (which are a part of the prepaid package) then you'll need to find these appointments first and add them back to the package.
If you haven't yet booked the client in for any of their pre-paid services, carry on to Step 2.
Step 1. Adding a Booked Prepaid Service Back to the Package
To do this click the client's name on their appointment.
In the Visit Details pop-up window click Add Back To Package, then OK.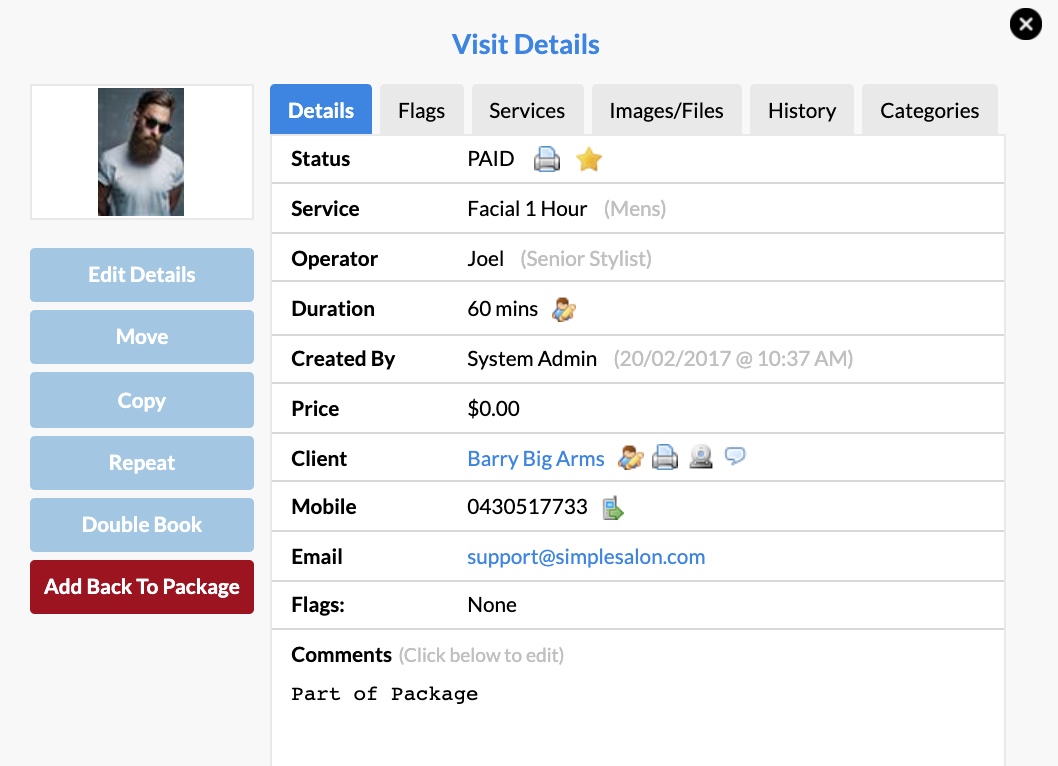 It's important to do this first to ensure that there are no appointments scheduled after you refund the package. If you don't do this step, after you refund it you will have these services, which were previously booked in whilst part of the package, displaying as unpaid in your Appointment columns.
Step 2. Refunding or Deleting the Transaction
Now you can refund or delete the package, but to do it correctly you need to go to either:

POS > Transaction List OR Reporting > Report List > Transaction Report
Change the dates of the transaction report to the day when the client originally purchased the package.

Locate the transaction for the Sale of the package and then click Details.
If you want to keep a record of the original transaction, then you can proceed with a refund by clicking the

Refund Transaction link. You'll be brought over to POS where you can proceed with the refund.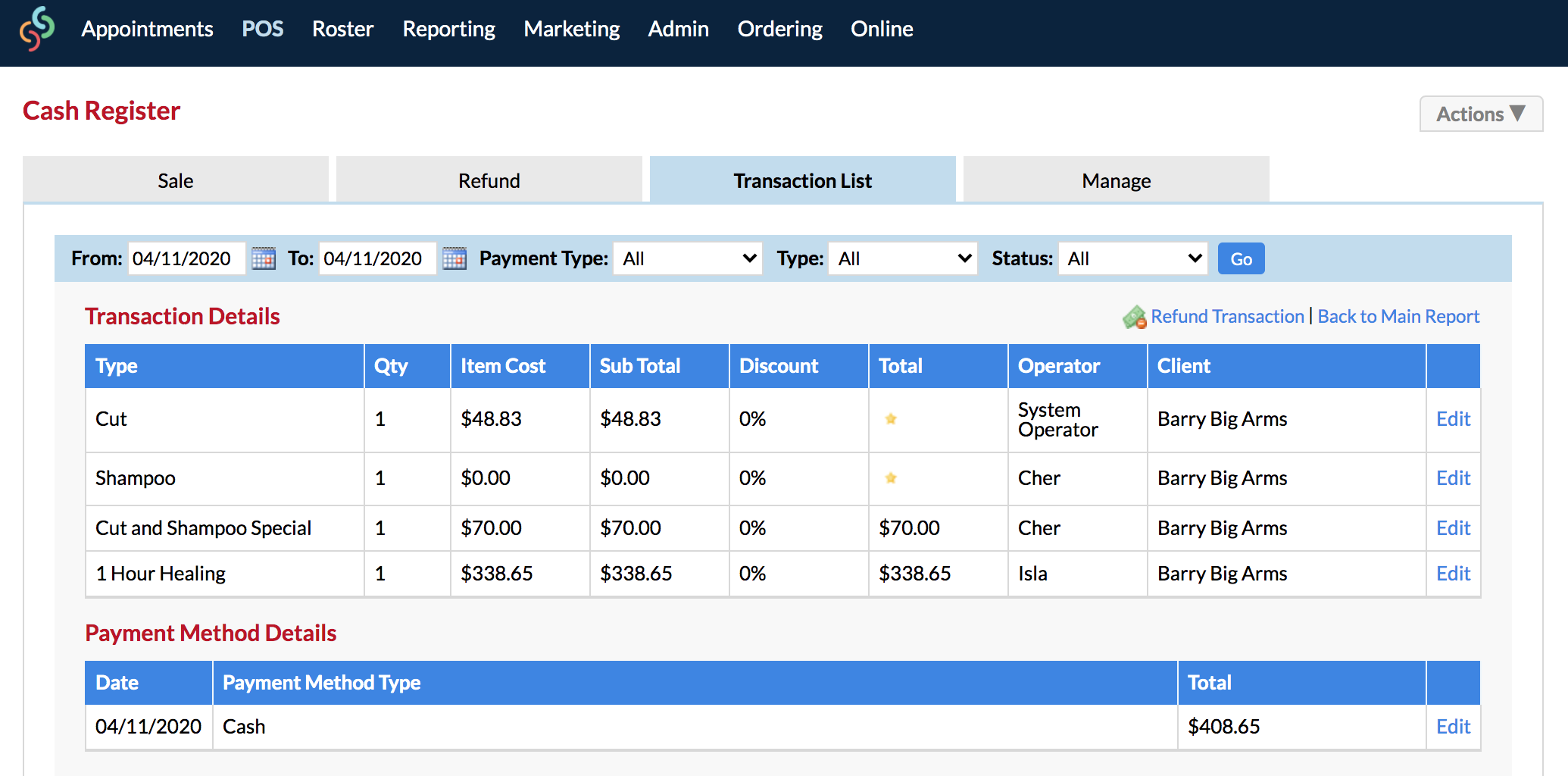 Once the refund is complete, the refund transaction will be listed in your Transaction List. The refunded package items will also be displayed in red in the PACKAGES section of the client's Client Card:

If you change your mind about the refund, simply go to your Transaction List and click the red cross next to the refund. This will reverse the transaction and the Pending Packages will be available to be locked in again.
Otherwise, if you would like to completely delete the transaction (so they won't display on the client's Client Card and will be deleted from your Transaction List) you can delete the transaction by selecting the red cross.

Click Delete, and the transaction will be deleted.
The packages will now be removed from the client's account.
If you have any further questions, please send them to us via the Submit a Request option in your Help & Support page—we're here to help.