If a client has already booked into the Appointment page one or more of their pre-paid services (which are a part of a pre-paid package) and they decide to reschedule but they don't know when they want to come in yet, Simple Salon has a way for you to add the service back to the package. The service(s) can then be booked in again at a later date.
To do this click the client's name on their appointment.
In the Visit Details pop-up window click Add Back To Package, then OK.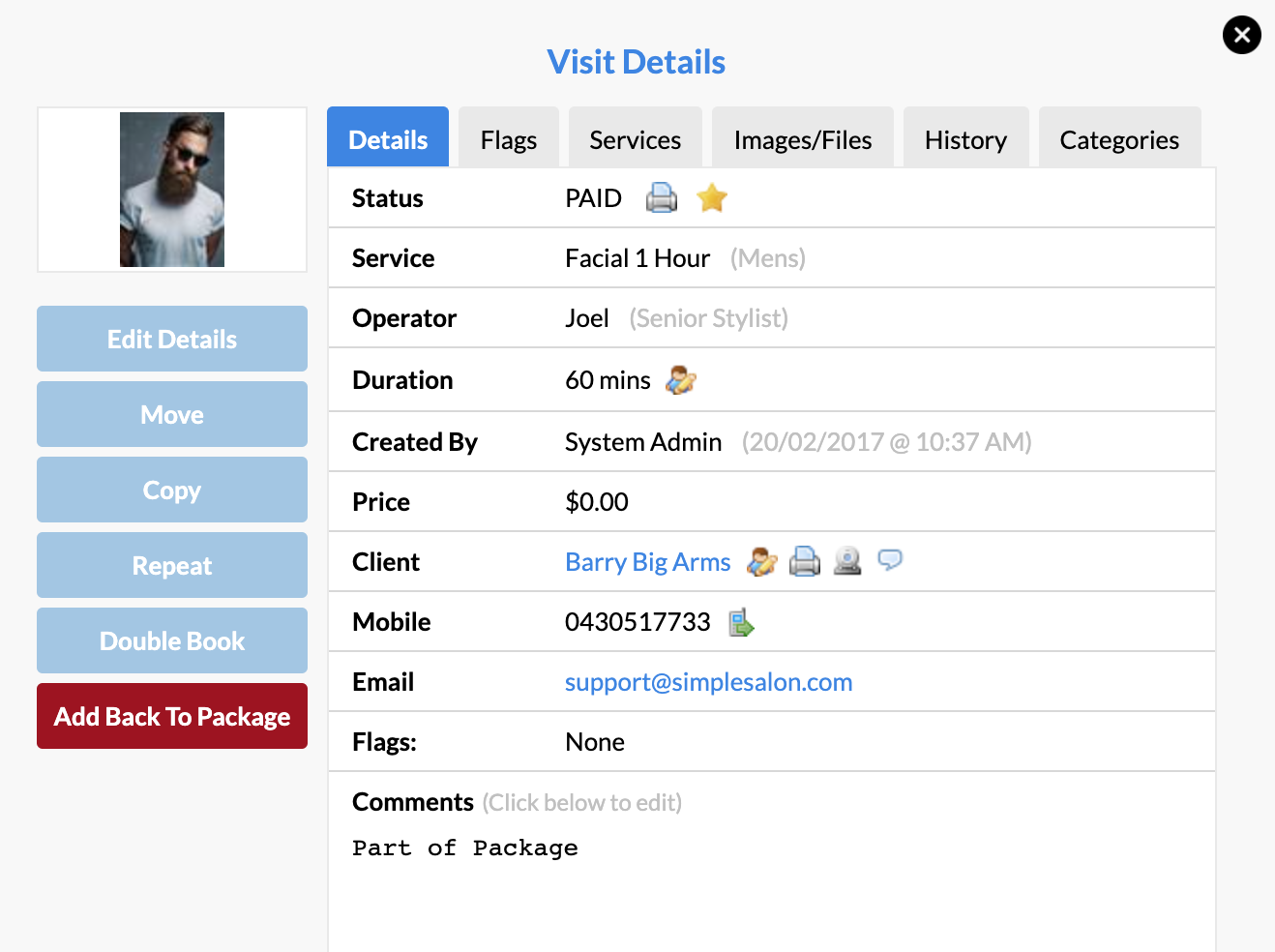 The service will go back to the client's client card, waiting in a Pending state under the PACKAGES section, ready to be booked in again at a later date.
If you have any further questions, please send them to us via the Submit a Request option in your Help & Support page—we're here to help.