First, you need to create your packages, so if you haven't yet done so, click here to see how.
Selling your packages to clients
Add your client to POS and click the Add Items link.

In the pop-up window click the Package button.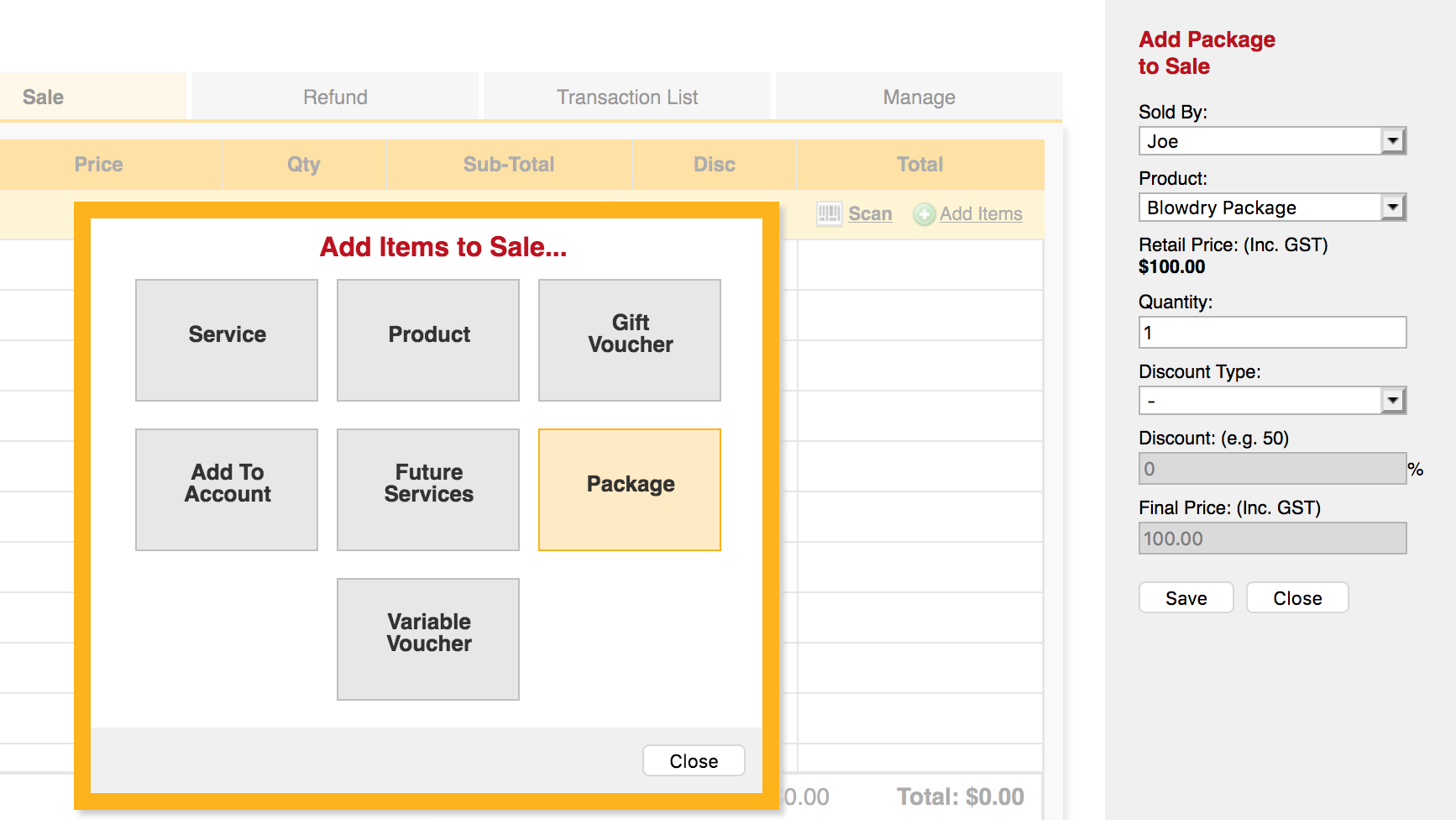 On the right side panel select the desired package from the menus, and Save.
The package will be added to the client's sale for you to Receive Payment, select payment type, and Finish Sale.
Making appointments for prepaid services

Your client has purchased their package and would like to book in for one of the items which is a part of their pre-paid package.
Go to the client's client card and in the Visits section at the bottom click PACKAGES. The number represents how many pre-paid items/services the client still has to redeem.

As you can see, the status is Pending for each Facial 1 Hour. This means that these services are yet to be booked (redeemed).
To book one in, click Lock In and you will taken across to your Appointments diary. The Clipboard (right side panel) is holding on to the service while you navigate your way around the Appointments page until you settle on the day you wish to book the appointment for.

Once you find your day, using the calendar icon in Appointments, simply click the time slot you wish to book the service into.

The appointment is automatically grey to indicate that it has already been paid for.
Another way to redeem prepaid services

There is one other way to redeem services which are a part of the client's pre-paid package.
You can simply make the appointment for the service directly into the Appointments book. Click the client's name then Add Client To Sale.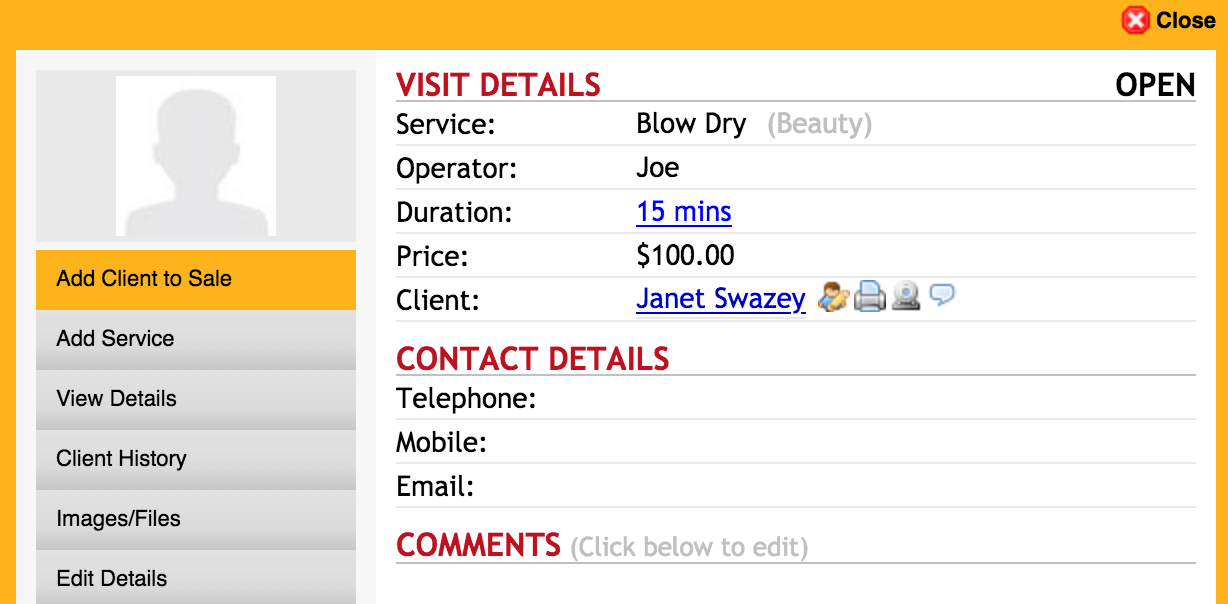 When the appointment is brought over to POS, you'll notice a yellow star come up next to the price of any services which are already pre-paid as part of a client's package.

Click the yellow star next to the price and click OK to redeem as part of the package.

The service will disappear from POS as it has already been paid for.
You're done! Go ahead and start selling your packages. Clients love a package, use this functionality to generate more business.
NOTE: If the client also has products to redeem, which are part of their pre-paid package. Simply go to their client card and in the Products section click Collect next to the product.

If you have any questions, please let us know via the Submit a Request option in your Help & Support page.