When sending SMS Campaigns, there are a few things you can do to avoid spending more than you initially anticipated.
1. Check Character Count & Send Yourself a Test Message
When creating your message, you should always take note of the following:
Tags and/or emojis used
Length of the message
How many clients it will send to
How many SMSs will be required
Your Simple Salon account will give you an estimation, however it is imperative that you send yourself a preview message as a test before sending the campaign off to your clients.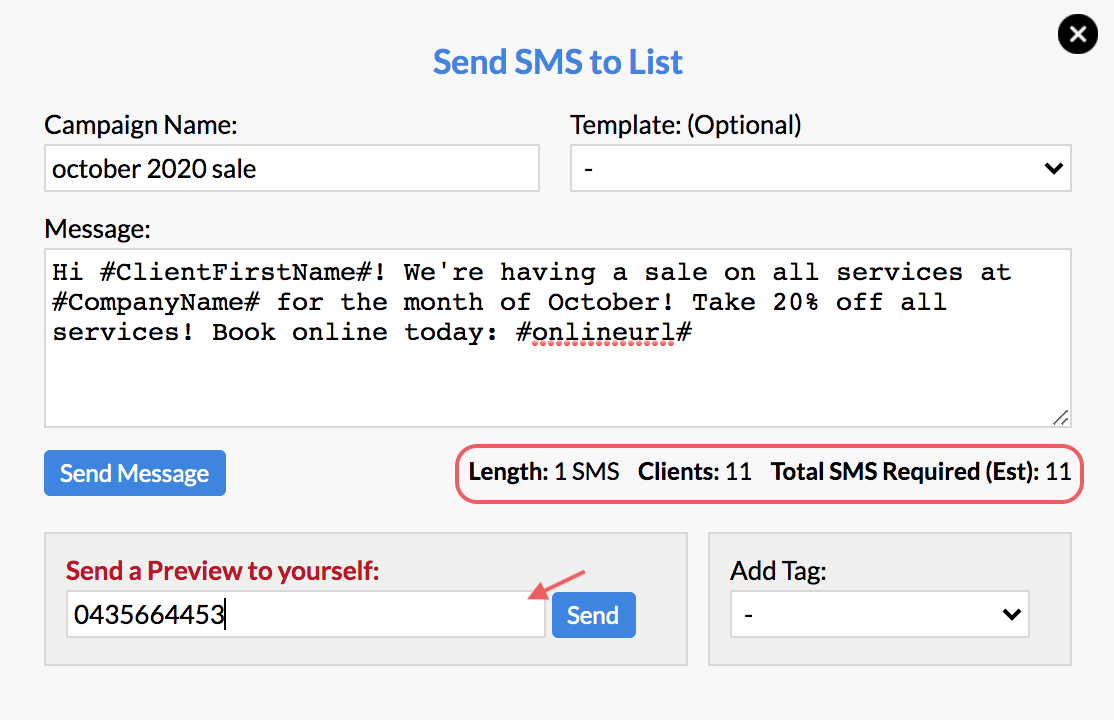 These are some things to consider when crafting your message:
Message length can vary based on any 'tags' used. Tags may be a different length depending on which clients it's being sent to e.g. the First Name/Full Name Tag could vary in length. One client may only have 5 characters in their name, whereas another could have 15 etc.


Some characters—like emojis/special characters—may actually be more than one character. They might display as one, but could technically count as two characters.
If you've only used text, and no tags or emojis, then the estimation your Simple Salon account provides should be reasonably accurate.
These are small things to consider, but if you've sent a campaign to over 2000 clients—it will begin to add up. Therefore, always remember to send yourself test messages to gauge the length and avoid any surprise costs!
How to Check SMS Cost
After you receive the test message, you can check how much it actually has cost you on your Billing page. This is located within your SMS Account:
Admin > SMS & Email > Buy Credits > Cancel
You can click Details next to the message to see the breakdown. Otherwise, the price will display under Amount.

2. Turn Off Auto Re-Charge
If you accidentally send a large campaign, your credits will keep topping up until it has finished sending.
If you would prefer your account to not top up automatically, make sure that you do not have auto re-charge on.
This setting is also located within your SMS Account:
Admin > SMS & Email > Buy Credits > Cancel > Billing Settings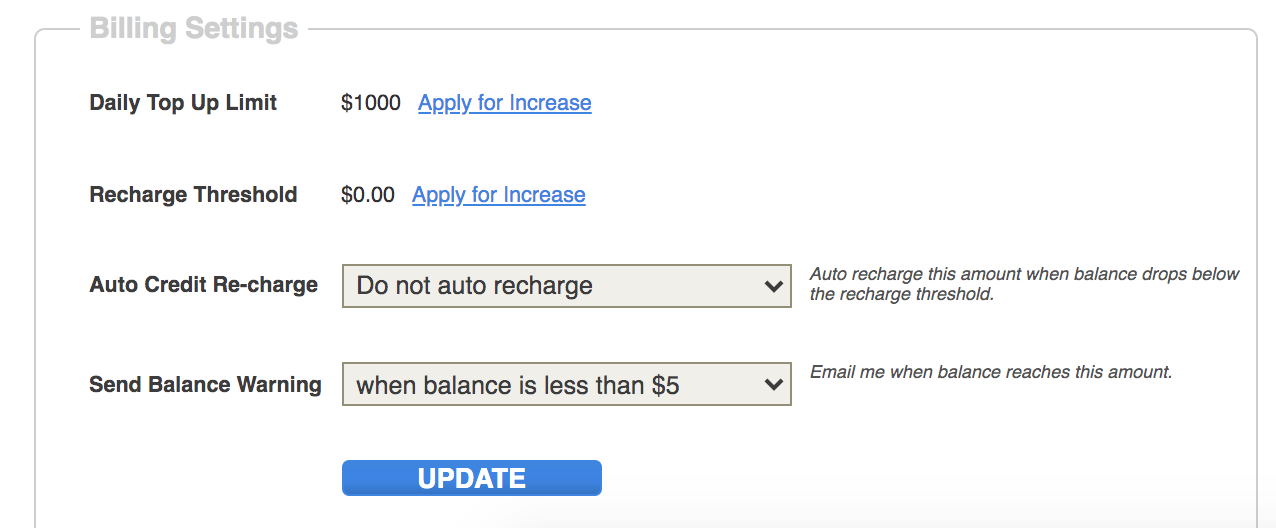 3. Disable Multiple SMS Messages
If you do not wish to go over the 160 character limit, you can also untick the Allow Multiple SMS Messages setting in your Marketing Settings, via Settings.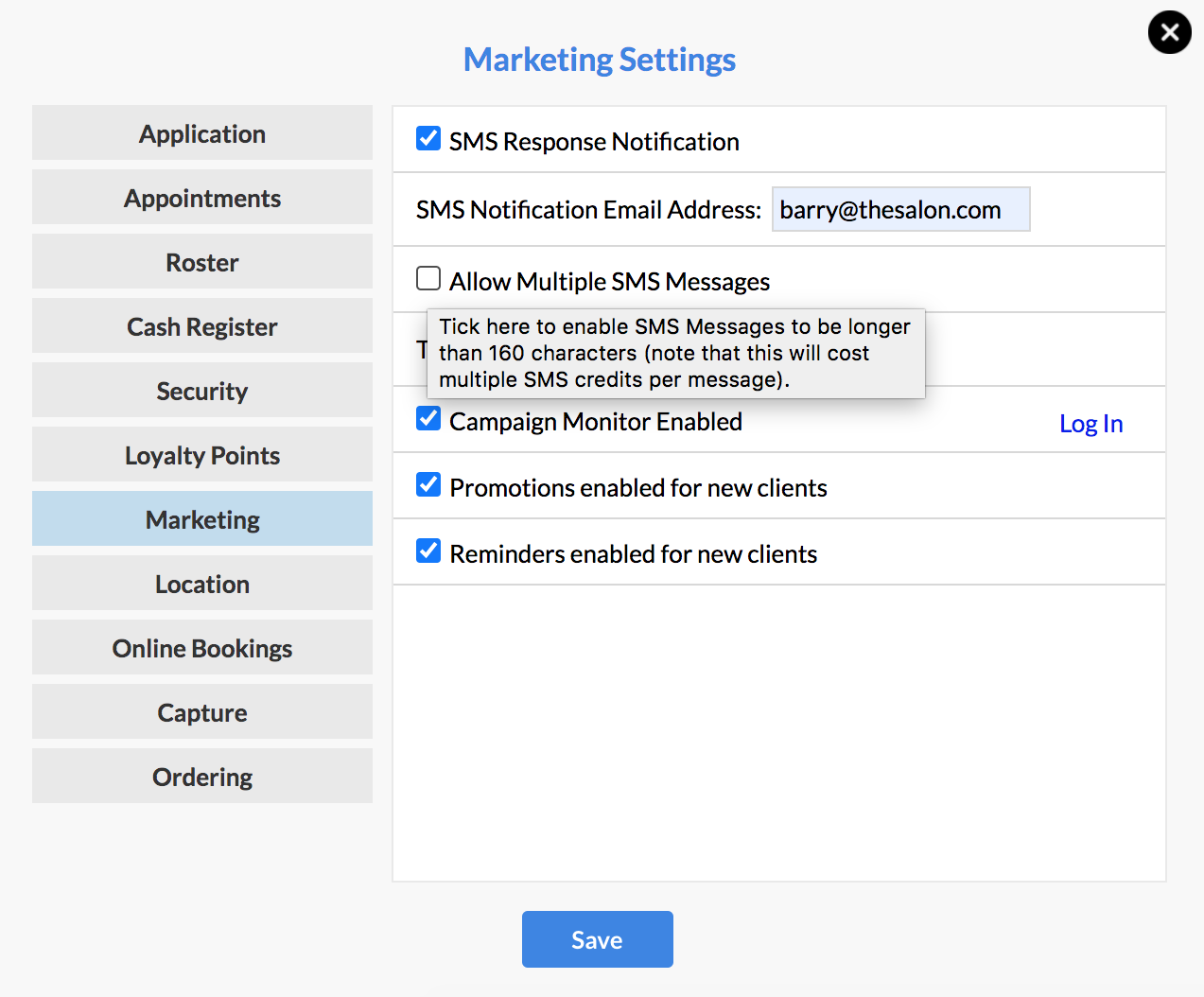 For more information on how many characters you can have in an SMS message, click here.
If you ever have any questions, please send them to us via the Submit a Request option in your Help & Support page—we're here to help.