In just a few clicks you can have your salon opening hours set for each day, and your staff (operator) hours ready to go.
First, go to Settings, then into Roster Settings, and un-tick the Advanced Rostering, and Save.
Setting your Salon Opening Hours
Go to Settings, then to Appointment Settings (on the right side panel). In the pop-up window scroll down to the bottom, and you'll see your Opening Hours.
Choose your opening hours for each day and tick Closed on the days you're not open.
Make sure you Save when complete.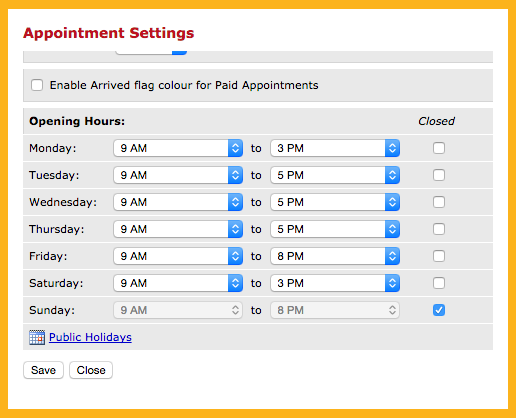 Managing Public Holidays
Click the Manage Public Holidays to set up your public holiday dates. You'll be taken across to the Lists tab in Admin to create the Public Holidays.
Click New to create them on the right side panel.

On the right, give the public holiday a name and date, and click Save.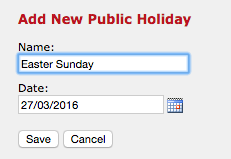 The new public holiday will be listed. Continue adding each one.

Now when you go to any of these public holiday dates in your Appointment book, they will be blocked out.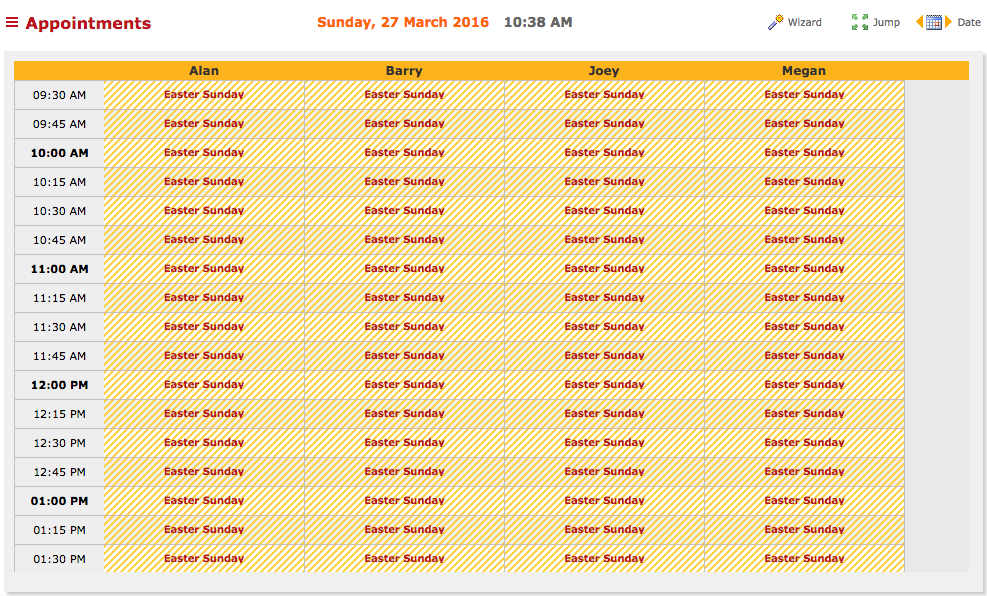 Setting your Operator Hours
Now that your salon opening hours are done, you can set up your operator hours.
Go to the Roster and click an operator name. In the pop-up window set the hours the operator works, tick and days that they are not working, and click Save.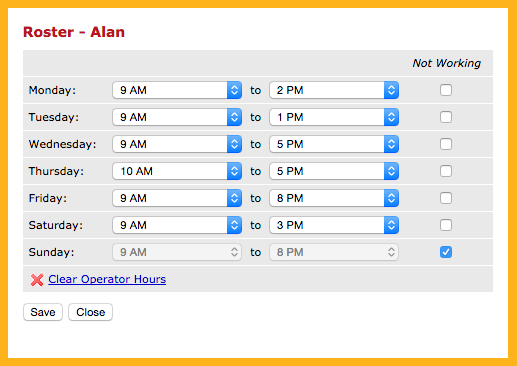 Note: You can also set the operator hours via Admin, then in the Operators tab and click the Roster link next to an operator.
Do this for each operator and you're done.
If you have any questions, please send them to us via the Submit a Request option in your Help & Support page.