You can update your Simple Salon payment details in a few simple steps from within your account.
Click the top right corner icon and go to Account.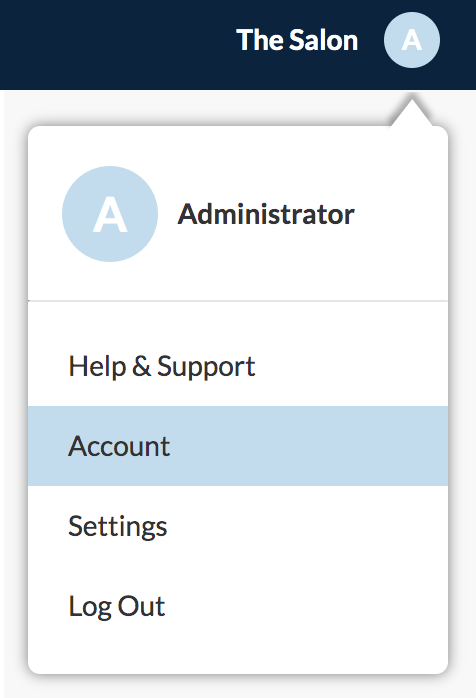 Then click the Actions drop-down menu and select New Account Details: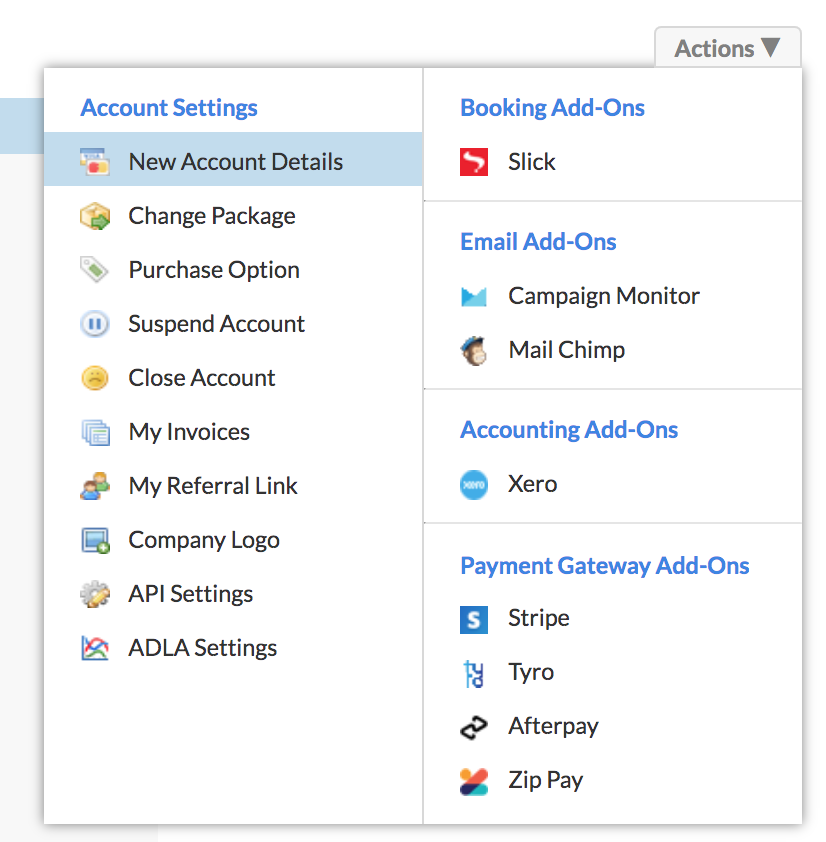 You'll be taken to another page to review your Current Plan, Payment Method and Invoice History: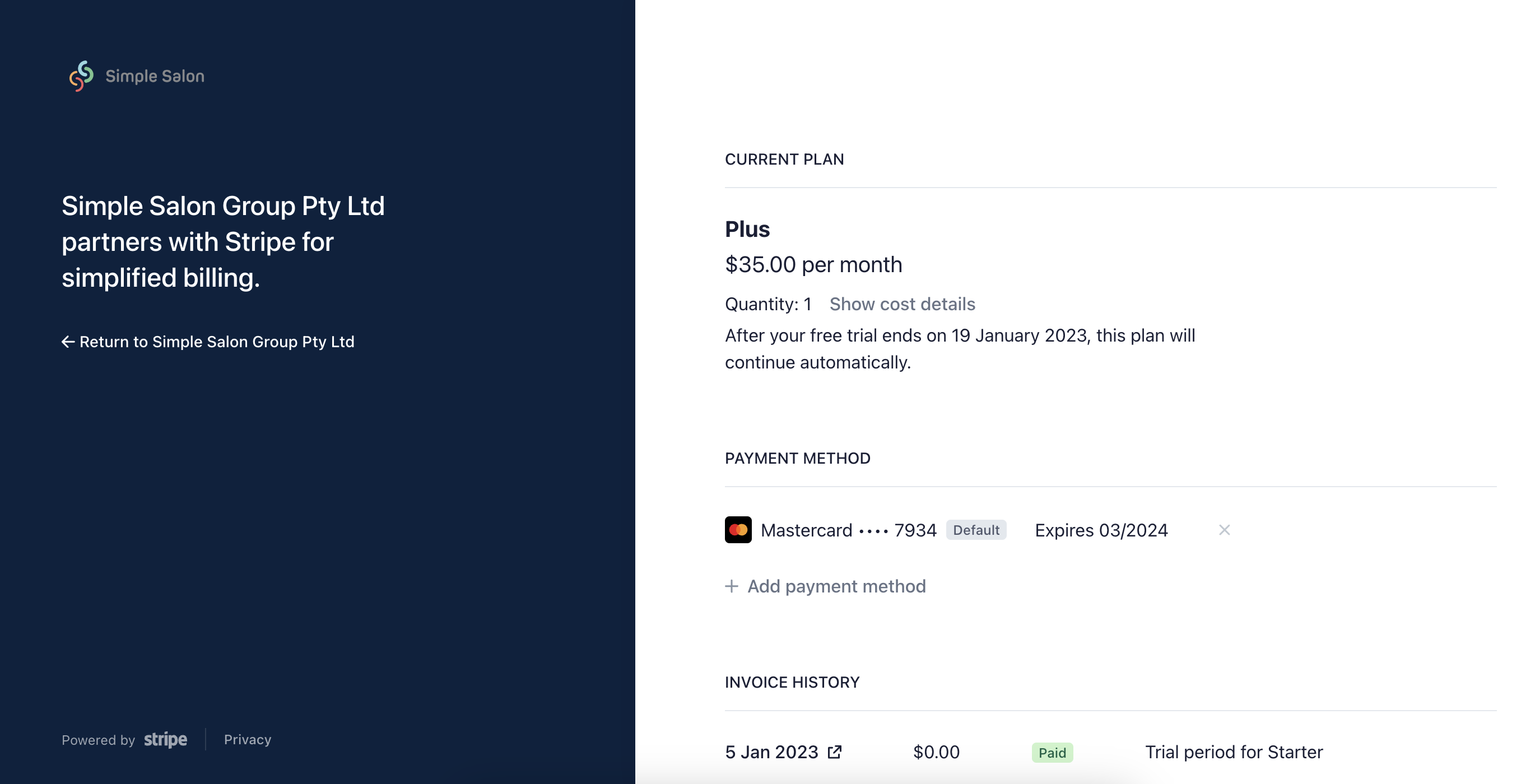 Under the Payment Method section, simply click the + Add payment method button.
You'll be prompted to add in a new Credit Card or Direct Debit details (you can also use Google Pay or Apple Pay if they're setup on your device):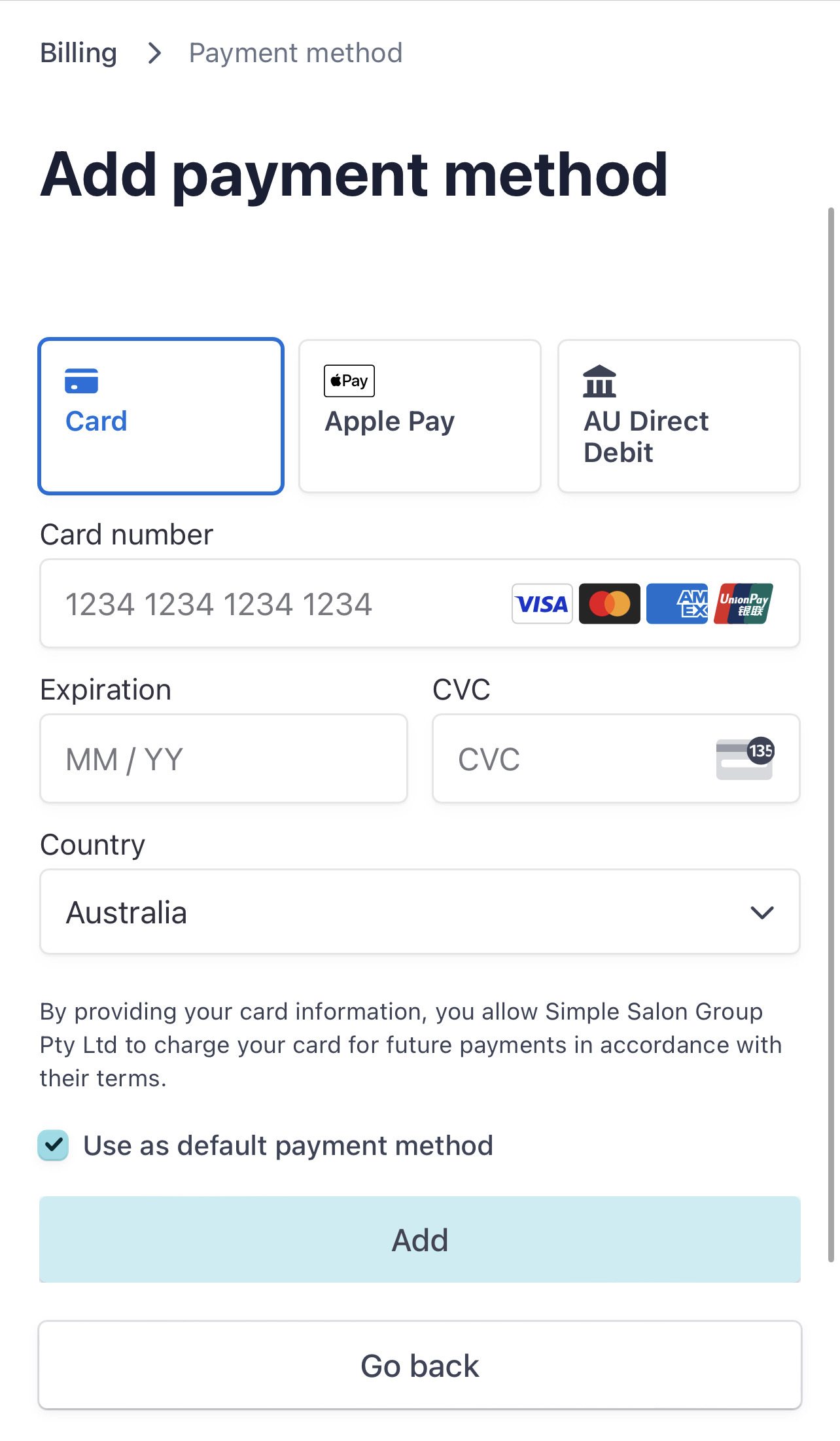 Once you've entered in your new payment details, simply click Add.
Once successful you'll be taken back to the main page, where you can see your updated payment method.
If you have multiple payment methods, you can now choose which one you want to be the Default. 
Simply click the three dots next to the relevant option, and select Make default: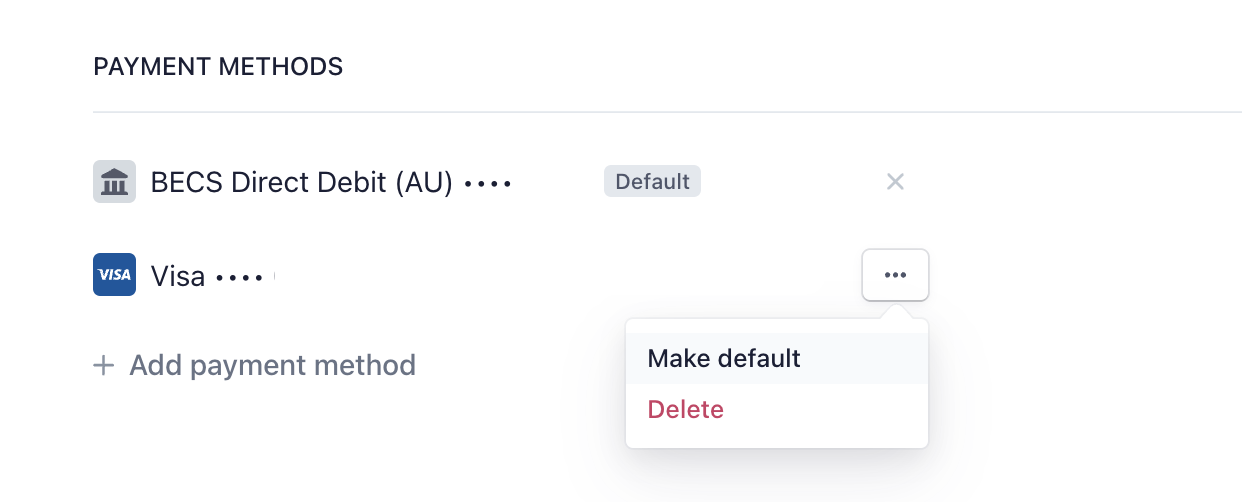 The 'Default' payment method will be used for your monthly plan payments.
To go back to Simple Salon, simply click the Return to Simple Salon link, or click the Simple Salon logo: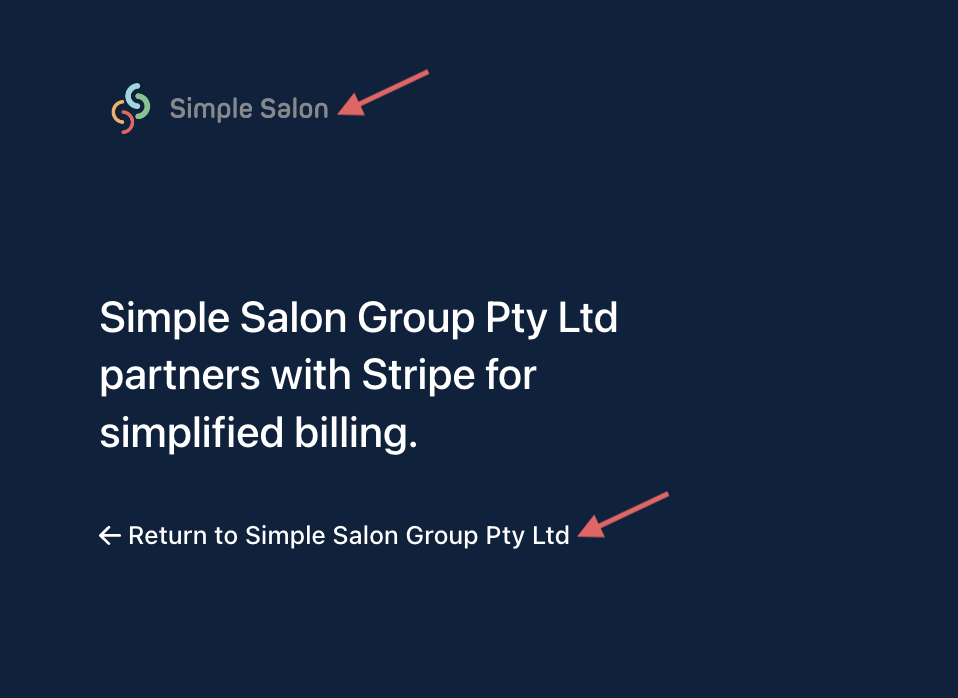 Notes: 
With Google Pay or Apple Pay, these options will only be available if they've already been set up on your device. For example, Apple Pay won't display as a payment option unless you've already set up your credit or debit card with Apple Pay (through your digital wallet).

Credit Card details will still be required when paying for a suspension payment (i.e. if you've missed your monthly payment and need to re-open your account).
If you have any questions, please send them to us via the Submit a Request option in your Help & Support page.