You can update your Simple Salon payment details in a few simple steps from within your account.
Click the top right corner icon and go to Account.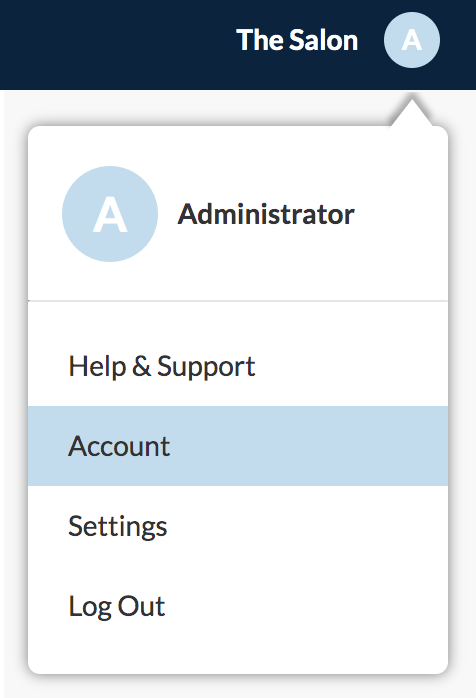 Then click the Actions drop-down menu and select New Account Details.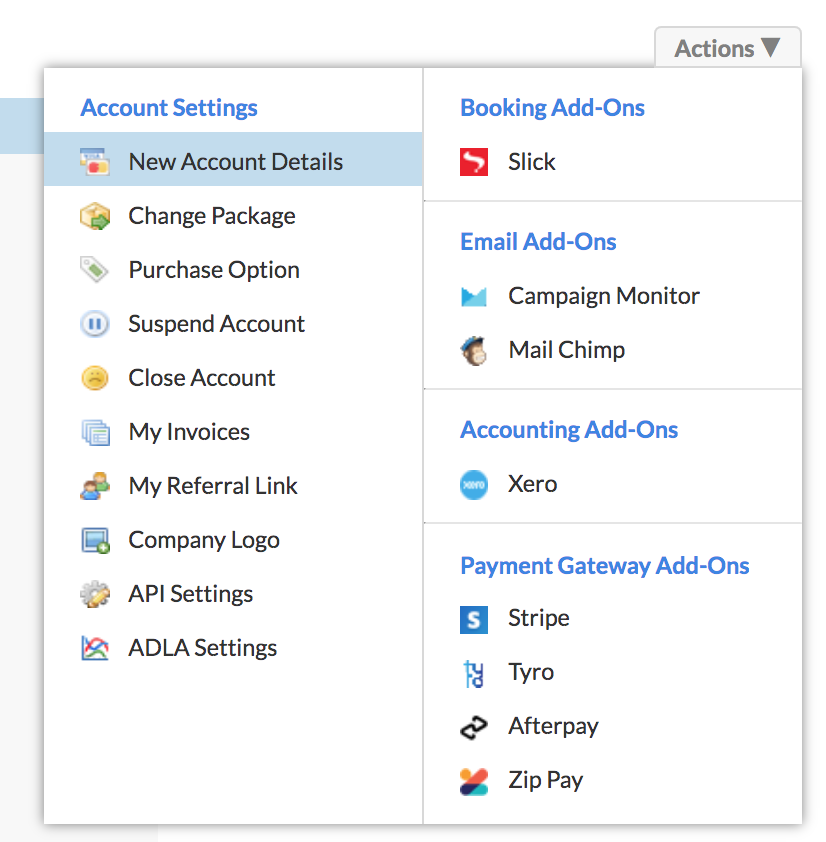 You'll be prompted to enter in your payment details. From the Payment Method drop-down menu, you can select from either Credit Card or Direct Debit: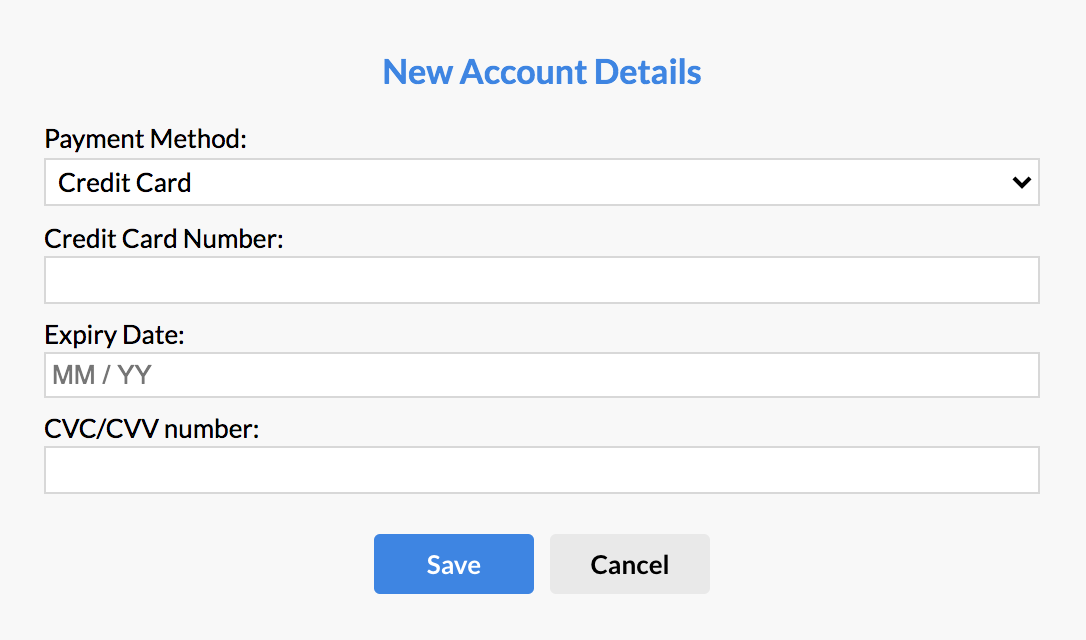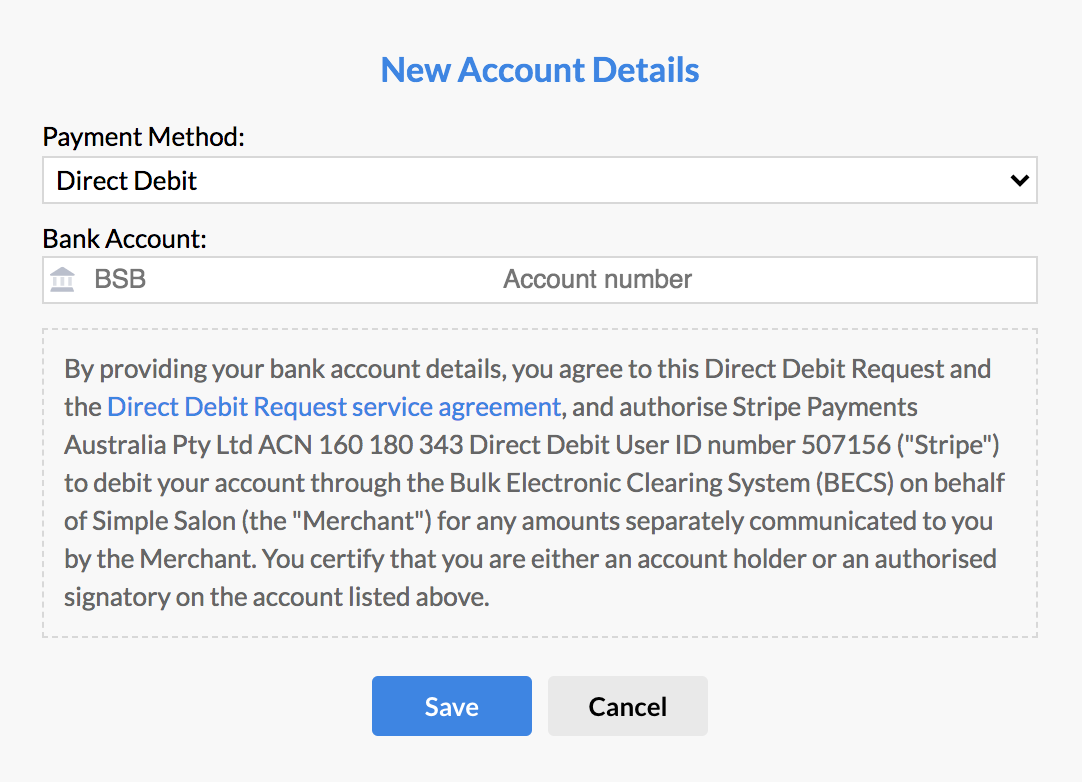 Your payments details will be updated immediately on our end.
Note: Credit Card details will still be required when paying for a suspension payment (i.e. if you've missed your monthly payment and need to re-open your account), or when first signing up.
If you have any questions, please send them to us via the Submit a Request option in your Help & Support page.