You can add a photo of your salon or staff as your online booking profile picture. This is the photo clients will see when they book online.
Log into your Simple Salon account and click Online.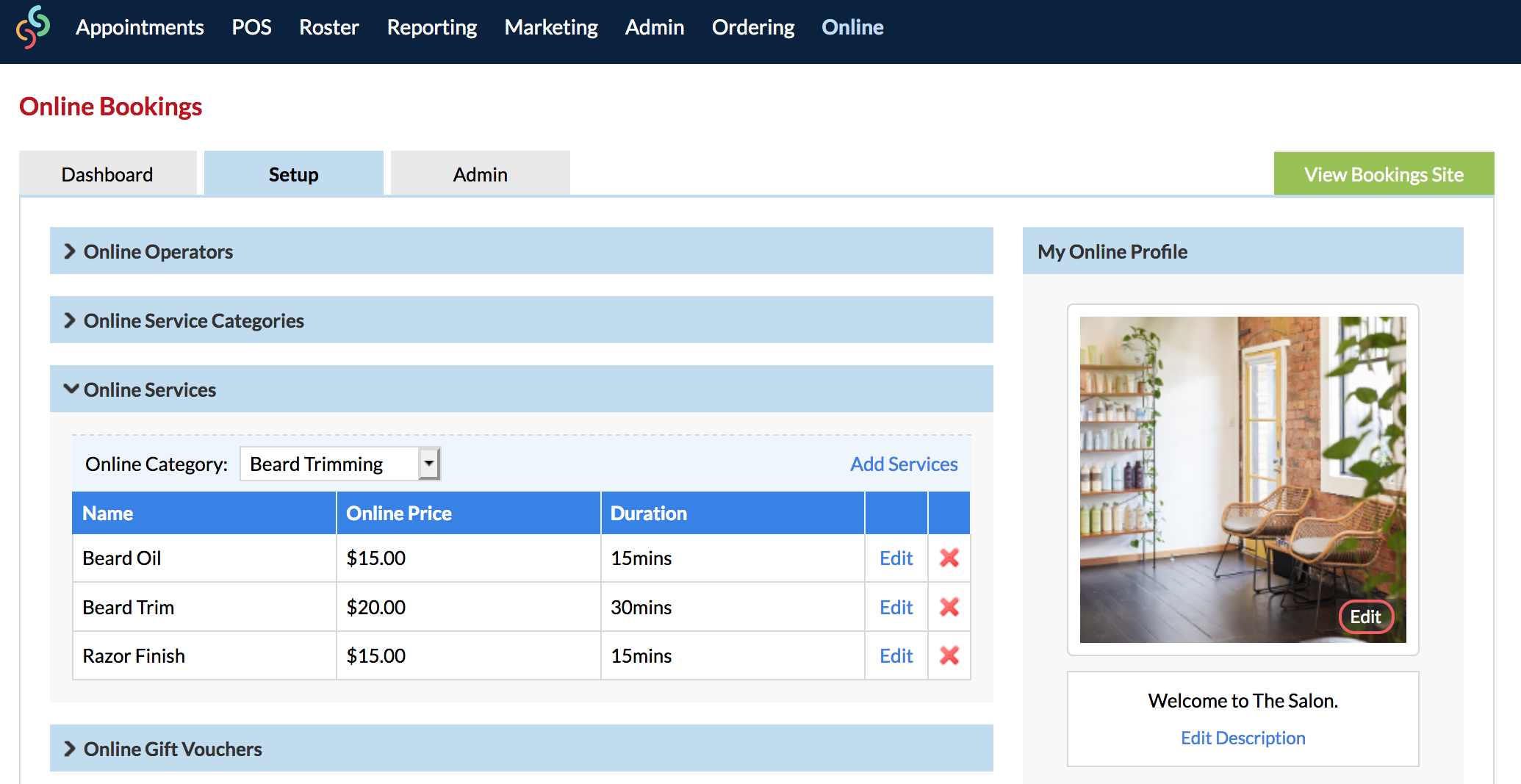 Go to the Setup tab. Then, in the My Online Profile section to the right, click Edit to change your profile pic.
Click the

icon to add a photo from your computer. Once you have chosen the file, the photo will display.
Slide the

tool to zoom the image in and out to get your desired crop.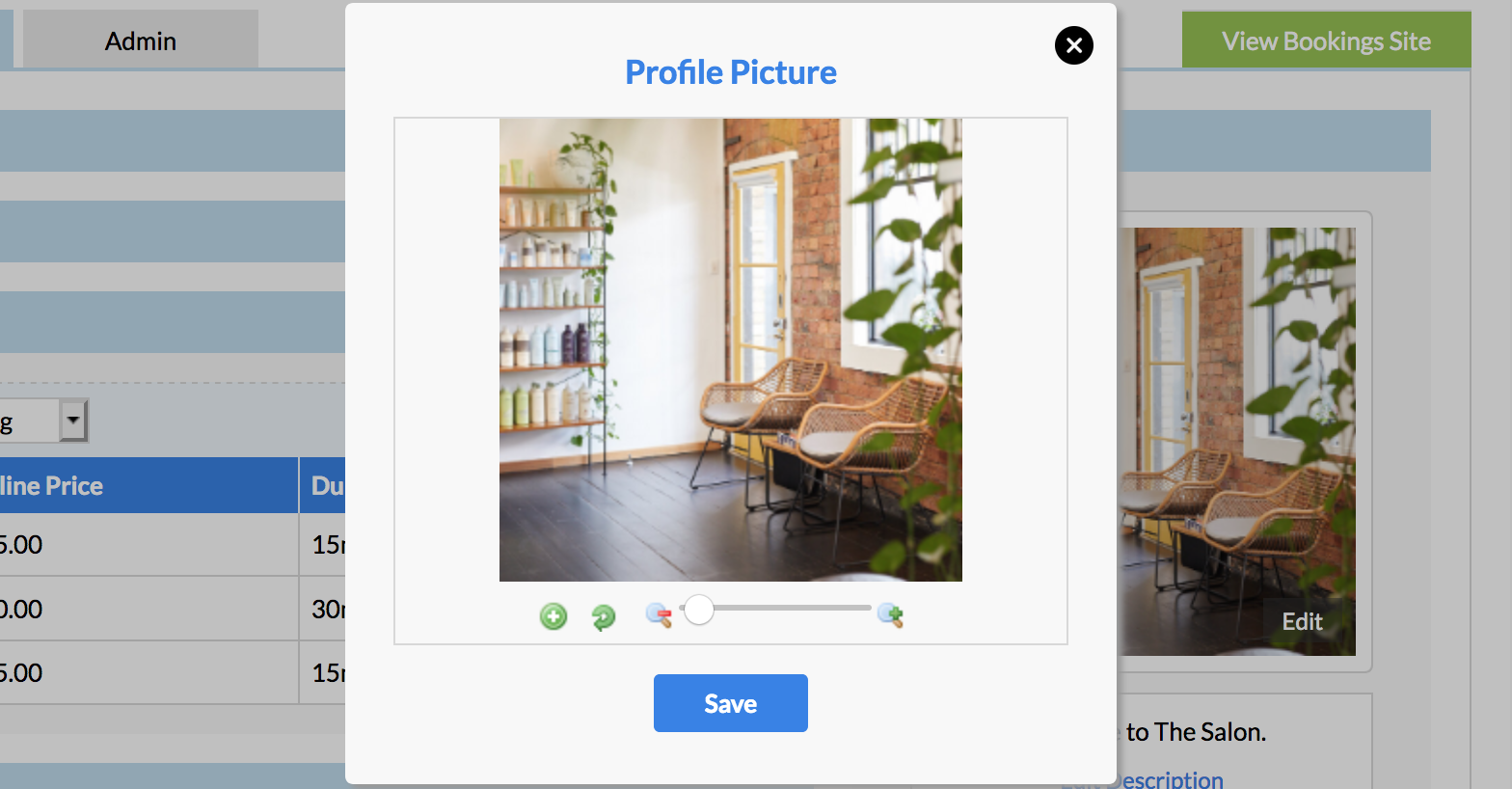 When you're happy with the picture, click Save.
To change your Profile Description, simply click Edit Description below your Profile Picture, then Save once you're happy: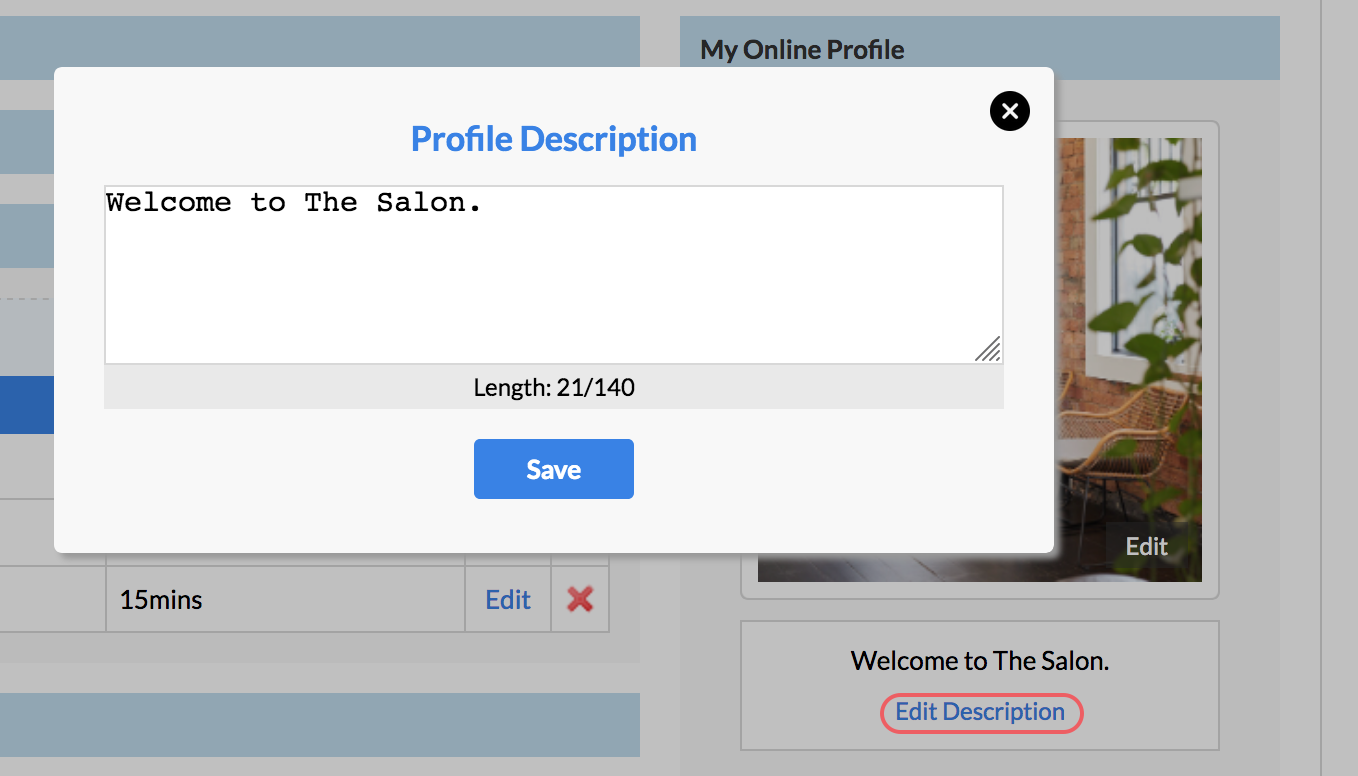 All done, your new profile picture and description will be published!
Whats next? Learn to set up your Roster for Online Bookings here!
Feel free to send us any questions from your Help & Support page via Submit a Request.