Before you can add packages to your online booking site, they need to be setup in Admin > Redeemables first. If you haven't done this already, please click here to get started. Simply come back to this article once your packages are setup!
Jump to:
Adding packages to your online setup
How clients purchase packages online
Adding packages to your online setup
Go to Online, then into Setup. Click on the Online Packages tab, like so:
Now click Add Packages:

All the packages you have created via Redeemables will display here. Simply select all of the packages you want to sell online, like so: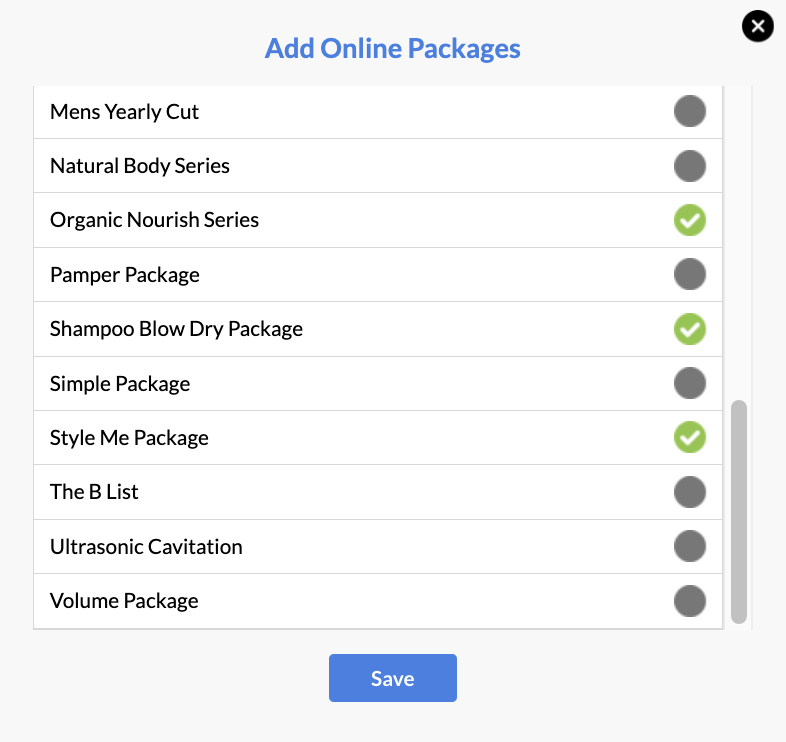 Click Save once complete. The packages you select will now be listed, and will be available for purchase online:

Your Online Booking site will now automatically add a Packages tab: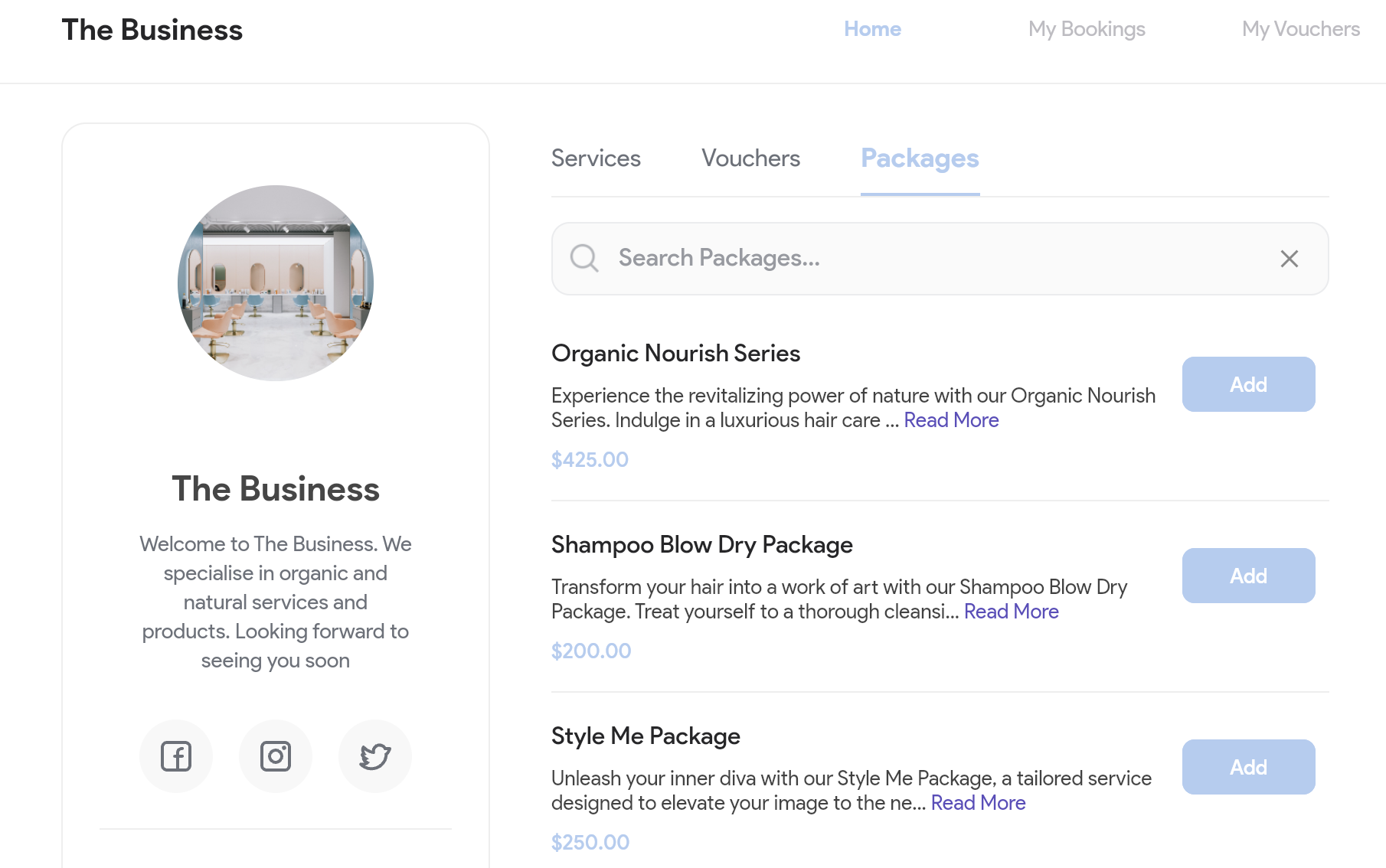 Tip: If you haven't already, you can add a description to any packages sold online. To do this, go to Admin then into Redeemables. In the Packages section, click Edit next to a package. Fill in the Description field and then Save. You can also click here to go through setting up packages.
How clients purchase packages online

Clients can click Add next to any package they want to purchase on your Online Booking site, at which point it will get added to their Cart Items:

They can then click Proceed to Payment and enter in their card details to pay for the package: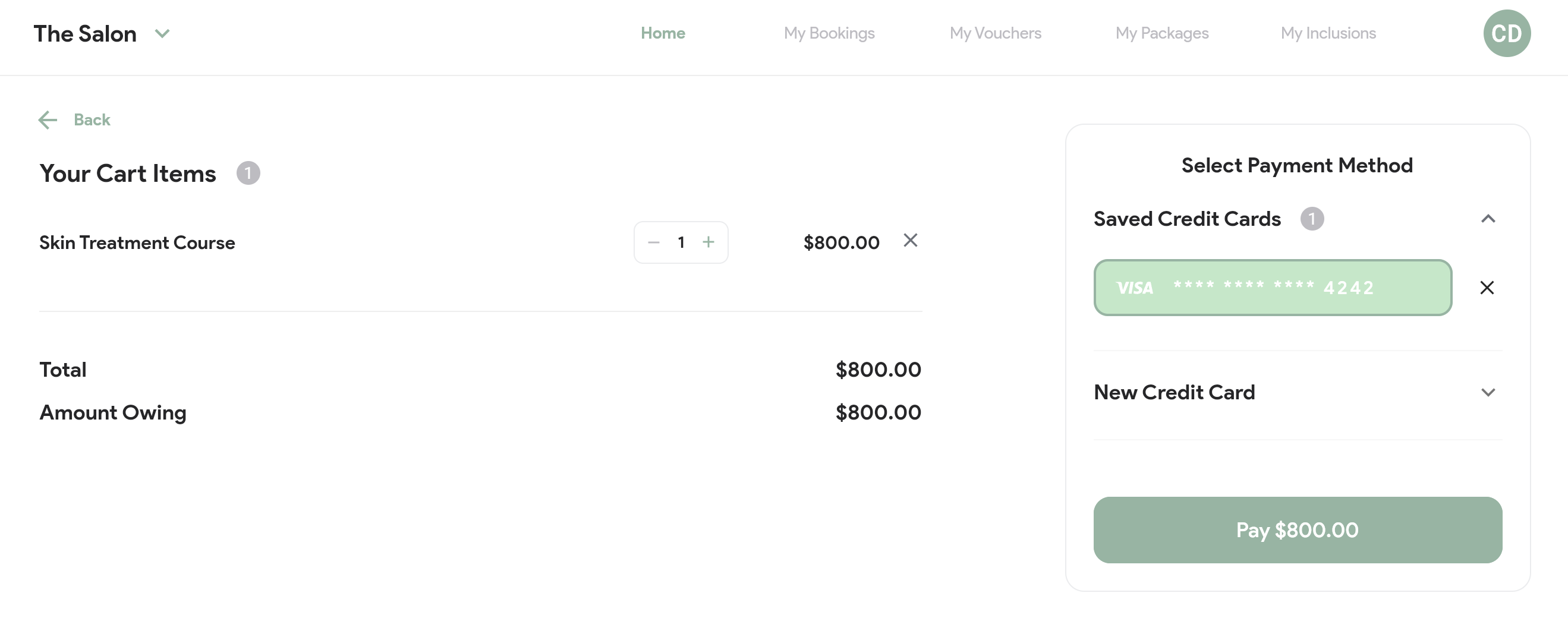 Once they click Pay, they'll get a pop-up to let them know the purchase was successful: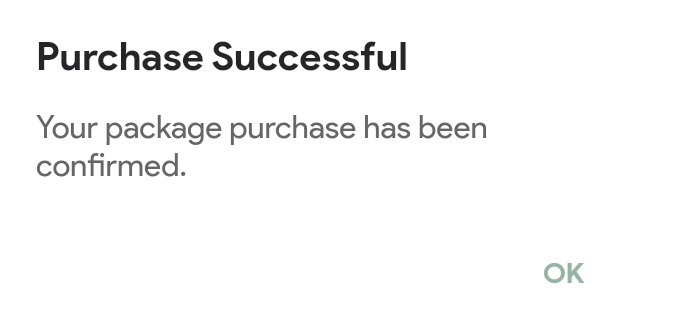 Great! Once purchased, clients can easily redeem their package items via the My Packages tab when logged into their Online Booking account:

Otherwise, if they add a service manually from the Services list, the system will recognise that the item is apart of a prepaid package, like so: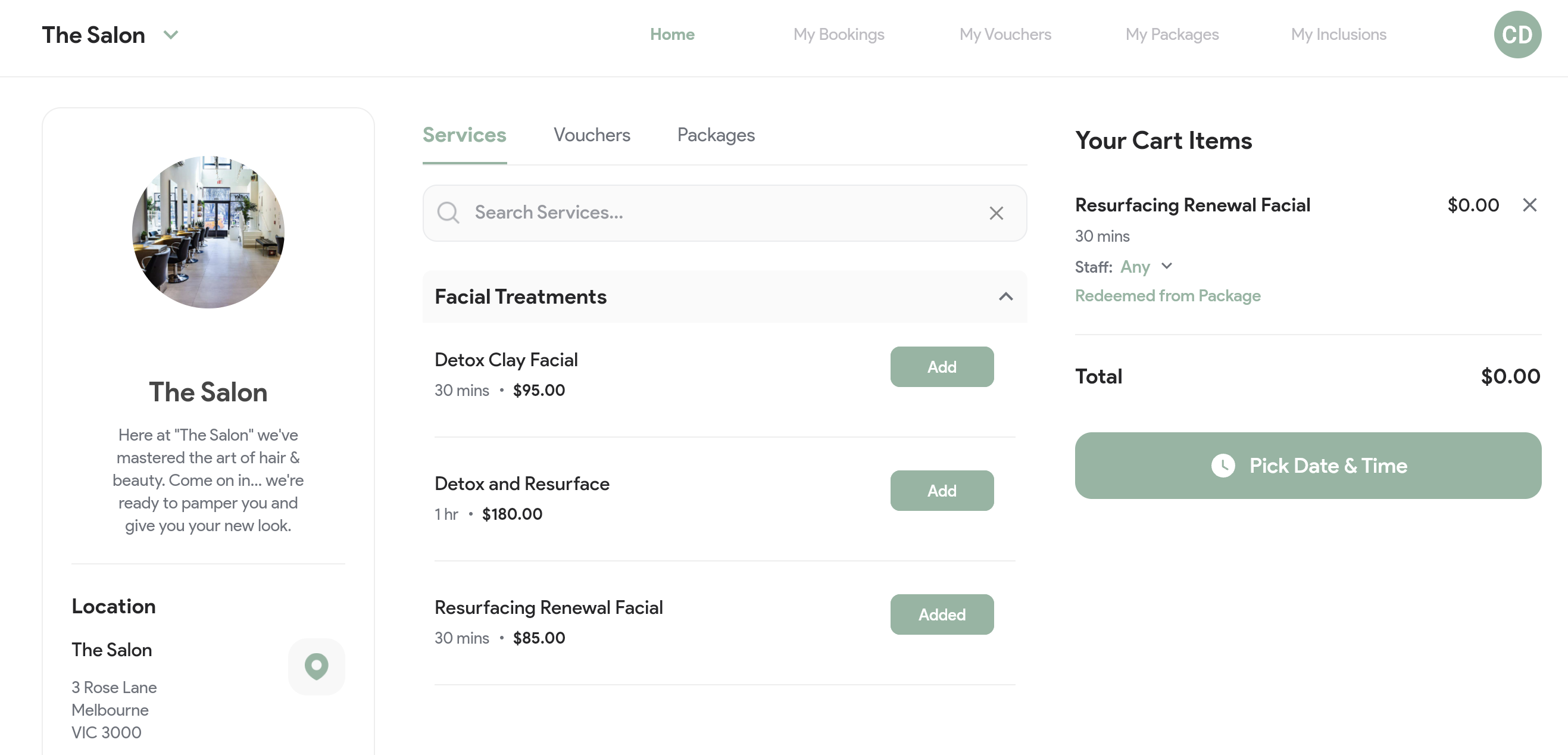 To learn more about how clients redeem their package items online, please click here.
Notes: