Clients love to book online—it's super convenient for them. When clients book online, it means more appointments for you.
Your 1-Touch Marketing New Client Message is designed to automatically send new clients a welcome message after you add them.
If you want client's to receive a URL link to your online booking site, you can change the default message that is sent!
Select Online URL template as the one that gets sent to new clients
Go to Admin, then to the SMS & Email tab.
Under the 1-Touch Marketing section, Edit the New Client Message.
On the right side panel, tick SMS Enabled.
Enter the number of days after the new client is added that you want the system to send the message.
Drop down the SMS Template menu and choose the Default SMS New Client Welcome Message with Online Booking URL option, then click Save.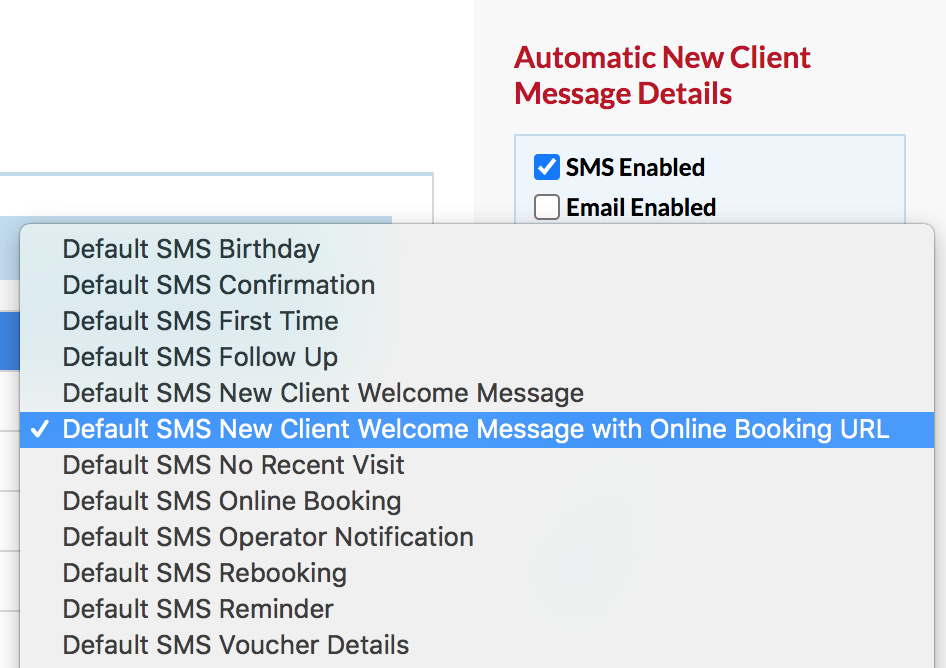 Now your Simple Salon will automatically send all new clients, as you add them, an SMS promoting your online bookings site.
Send Online Booking URL to new clients via email
If you'd also like to send the Online Booking URL via email to all new clients as they get added, simply follow the steps in this article, but instead, just choose the Default Email New Client Welcome Message with Online Booking URL from the Email Template drop-down menu.
Click here to see how you can send your Online Booking URL to all your existing clients in one go.
Click here to see how you can promote online bookings through other 1 Touch Marketing options.
If you have any questions, feel free to send them to us via Submit a Request in your Help & Support page.