Your Simple Salon is designed to track all activities by you and your staff. Activities include log-ins, deletions, and updates, for all sorts of categories like appointments, clients, products, services, transactions, SMS setup, and campaigns.
You can find a log of all activities by going to Reporting > Report List, then choose Activity Report. Change the dates to view your desired date range.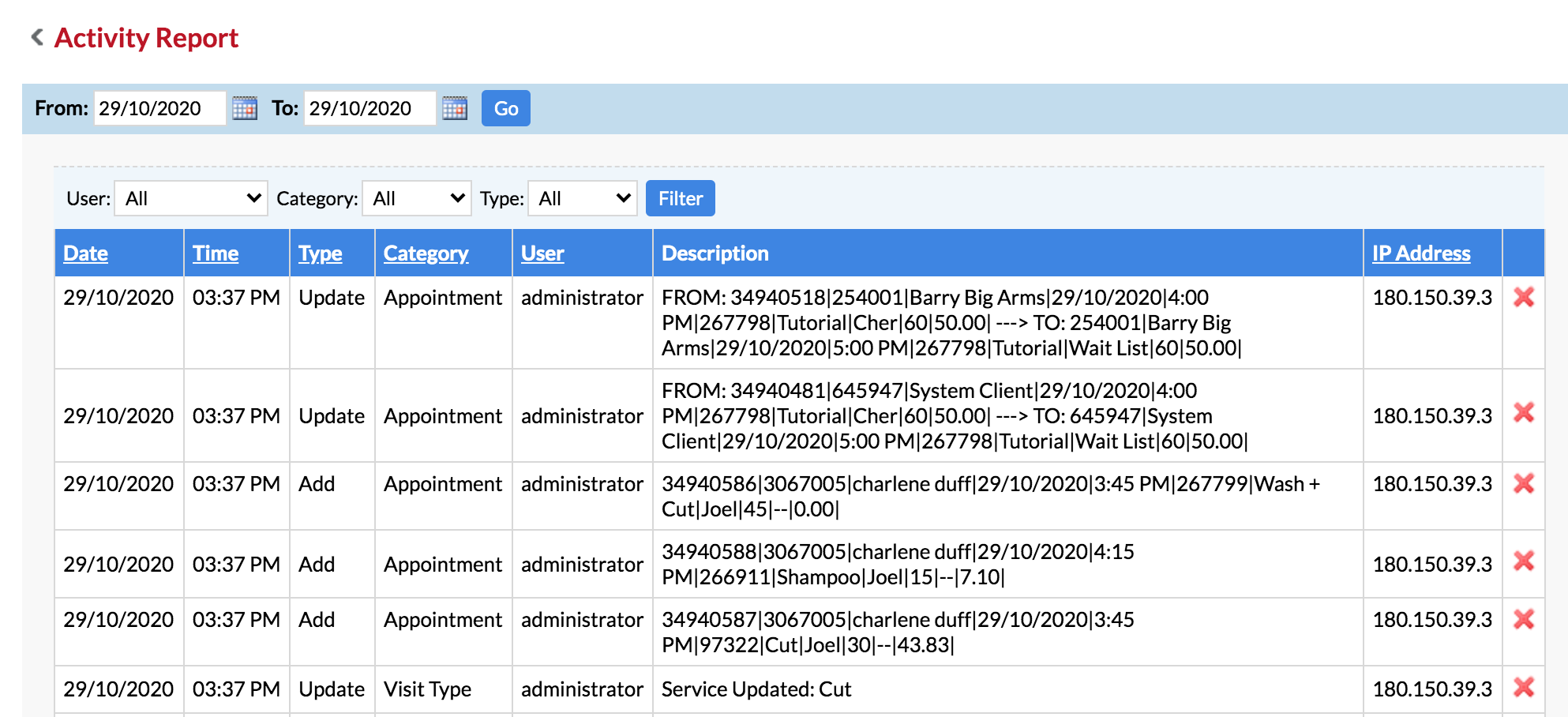 You can filter the report by User, to see any one users log of activities.
You can also filter the report by Category, to see a specific category of activity: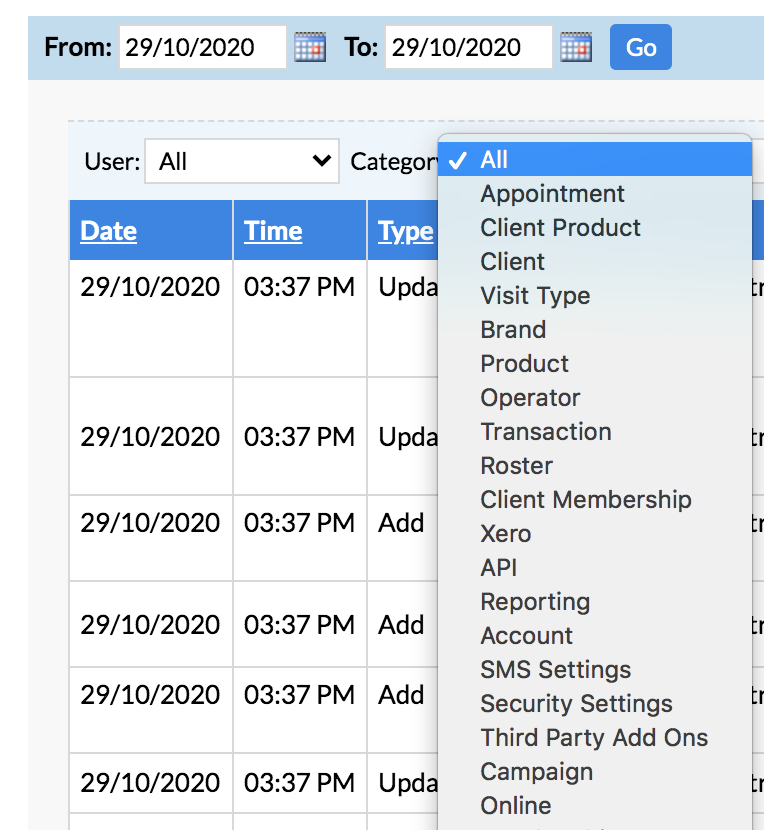 You can also filter the report by Type, which allows you to see a specific type of activity including Log-Ins, Deletions, Additions, Updates, Errors etc.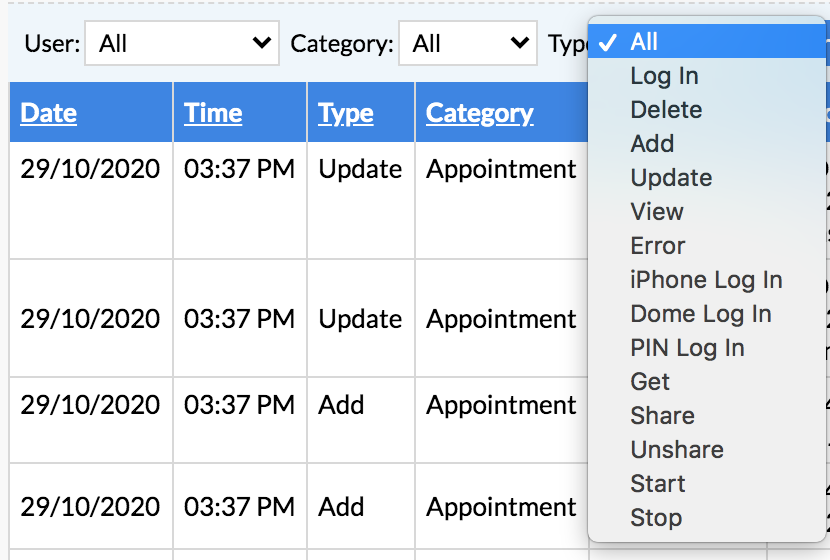 Therefore, if you wanted to see if clients had been deleted you would pick your date range then choose the Client option from the Category drop-down menu, and the Delete option from the Type drop-down menu, and click Filter. This will show you all clients who were deleted between the dates you picked.
Start using your Activity Report if you have any activity that you would like to understand or look up.
If you have any questions please feel free to send them to us via the Submit a Request option in your Help & Support page—we're here to help.