Simple Salon allows you to restrict or allow staff users to send individual SMSs to clients.
You can enable or disable this function via your Security Settings.
Go to Settings, then click Security Settings.
Tick Allow Staff to send SMS to Client if you would like staff users to be able to do so. If you do not wish for your staff users to be able to send individual SMS' to clients, keep this setting un-ticked. Click Save once you made your selection.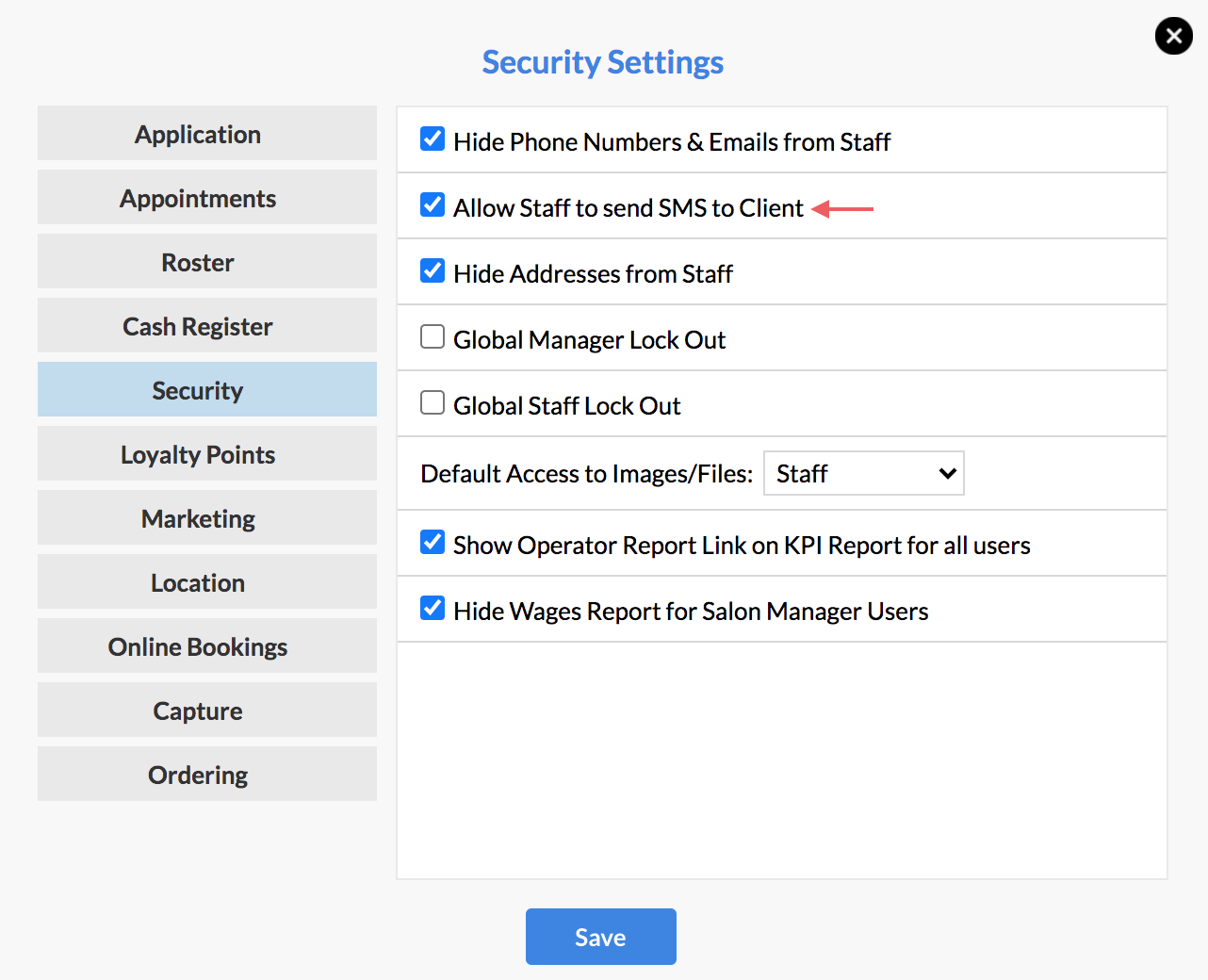 To learn how to send an individual message to a client, click here.
If you have any further questions, please send them to us via the Submit a Request option in your Help & Support page.