Set your Target Rebook Period so that you can target clients who haven't rebooked within your targeted time frame. By encouraging clients to rebook sooner rather than later means better routine for them, and more business for you.
The idea is to encourage your clients to book within your Target Rebook Period to keep your clients coming in on a regular basis.
Setting your Target Rebook Period
Go to Settings, then into Marketing Settings and enter in the number of weeks you want your Target Rebook Period to be, and Save.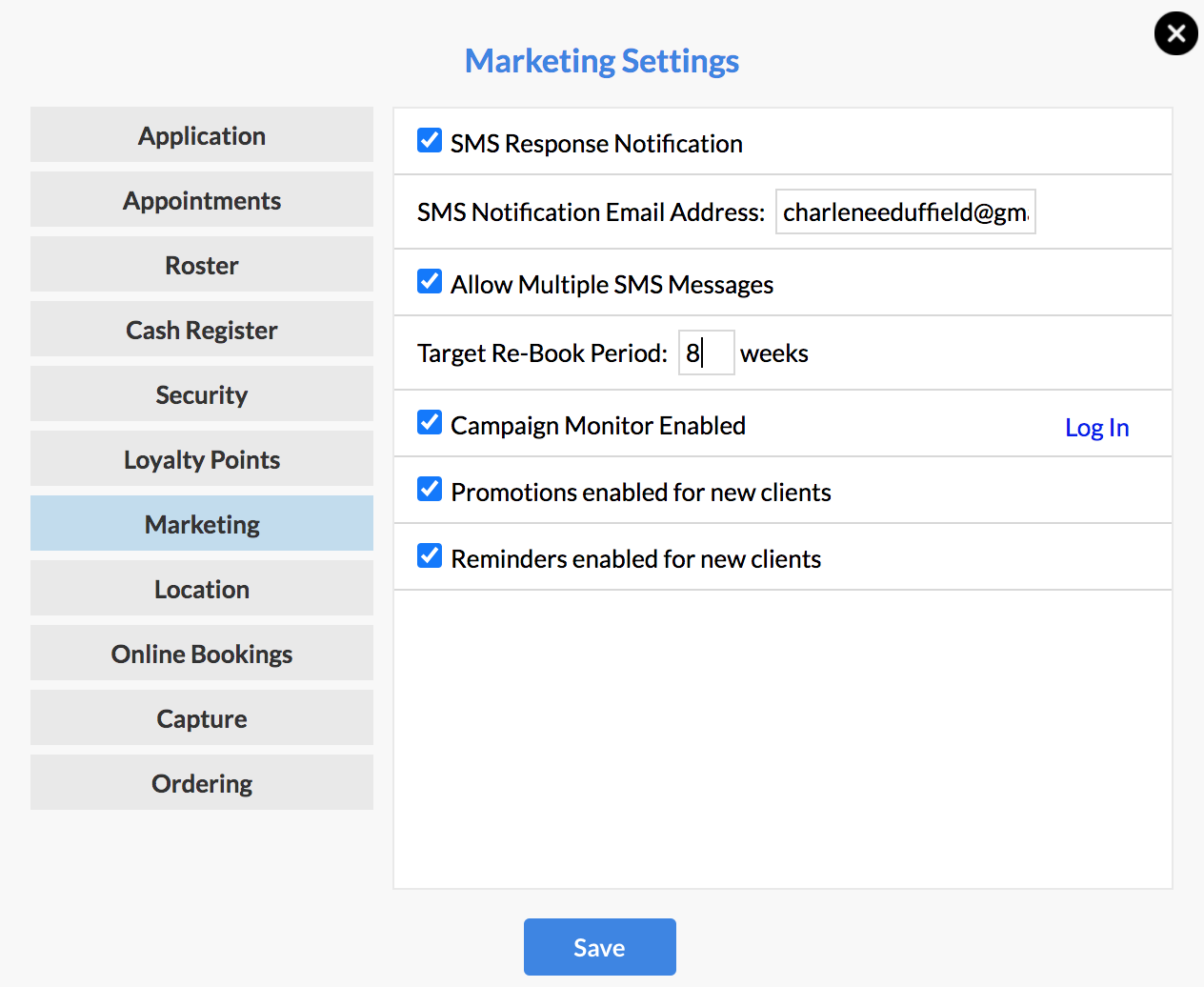 Using the Target Rebook Period in your Marketing
Let's say that you have set your Target Rebook Period to 8 weeks.
Go to your Marketing page and click the Clients Who Didn't Rebook option in Marketing.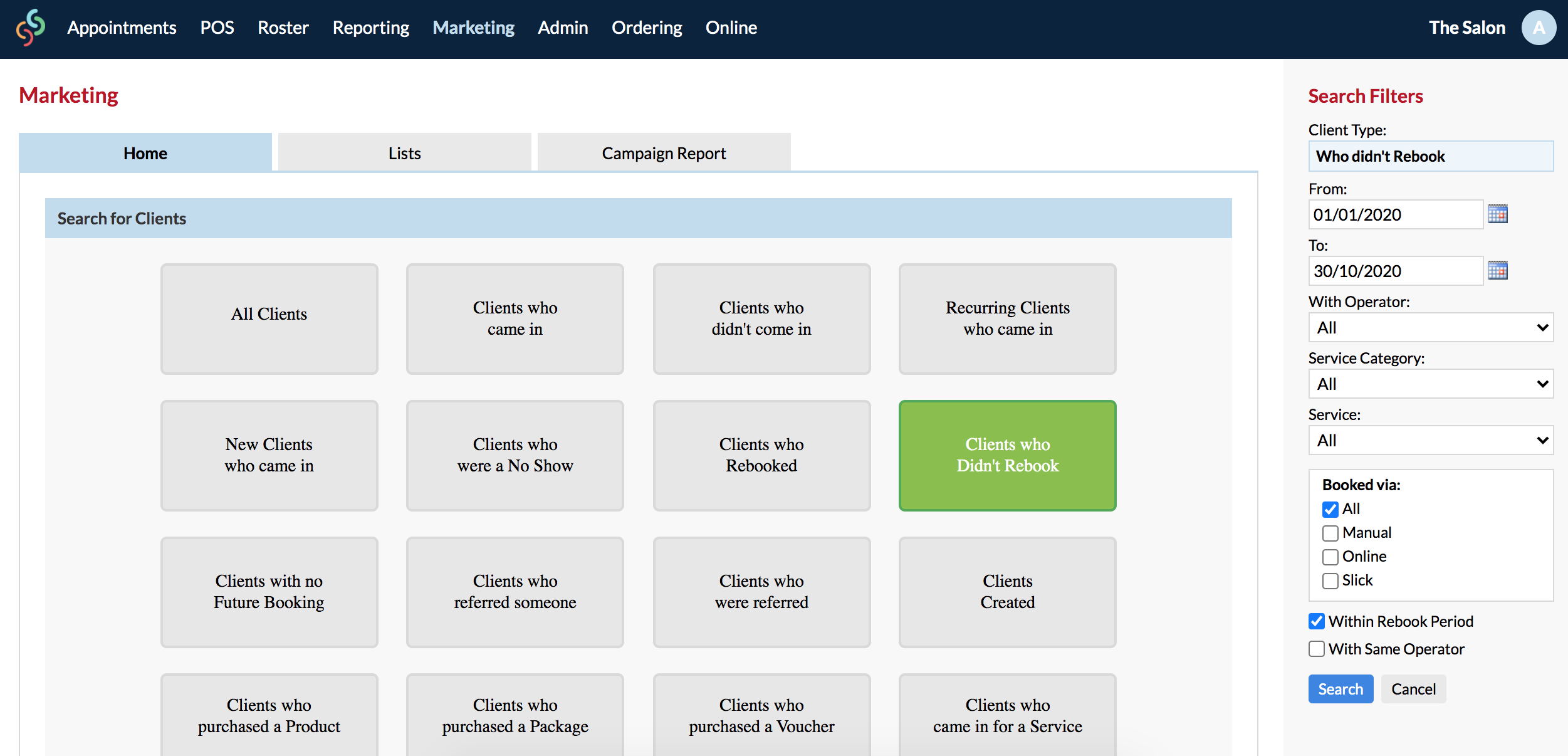 On the right side panel change the dates to when the clients came in for their appointments, and tick the Within Rebook Period option, click Search.
This is going to show you all of the clients who came in between those dates, but who didn't rebook within 8 weeks of that appointment.
Here are your clients who came in between the date range you selected, but who did not rebook within your Target Rebook Period (8 weeks).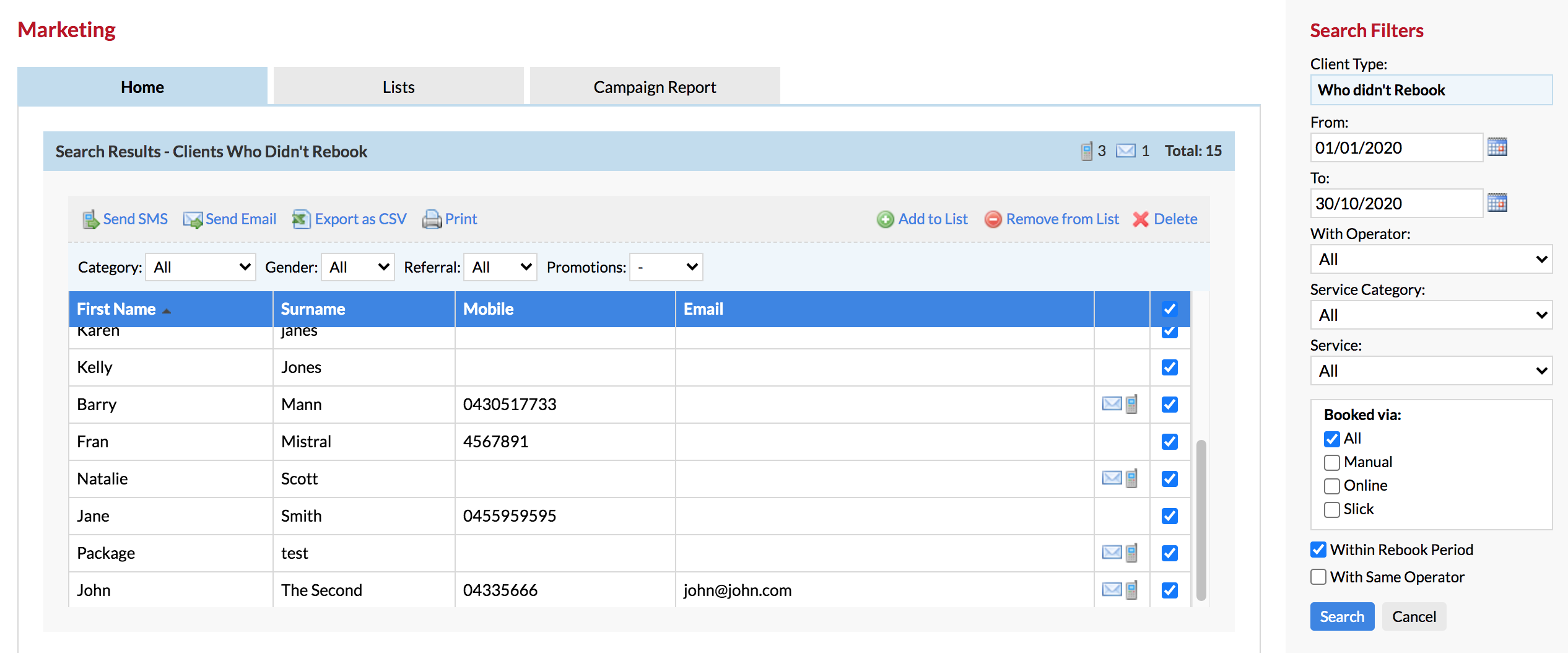 You can now SMS or email these clients encouraging them to book in earlier next time. Perhaps send them an offer as an incentive to book within 8 weeks after their next appointment.
This kind of analysis means that you can target the clients who rebooked outside of the 8 weeks and encourage them to rebook more regularly—within your Target Rebook Period. The more regularly they are coming back to see you, the sooner it becomes their routine and the more your business benefits.
If you have any questions, please send them to us via the Submit a Request option in your Help & Support page.