The Client Product Report allows you to see how much each customer spends on products, and what products they chose to purchase.
You will find your Client Product Report in the Reports List, via Reporting.
Select the report and change the From: and To date to reflect your desired date range.
You can use the Operator drop-down menu to see a specific operators list of clients.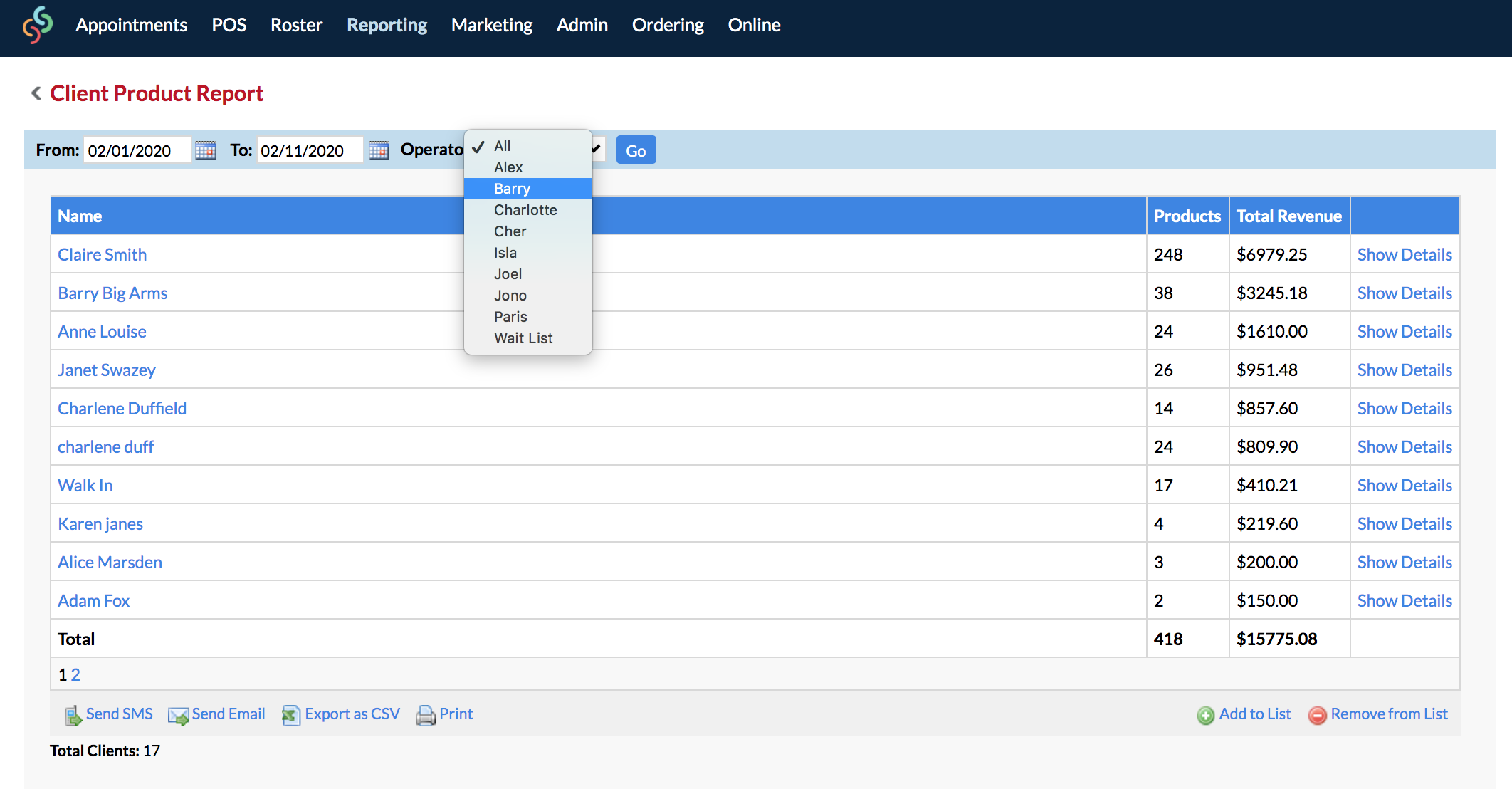 The Show Details link will drill down to display details about the products the client purchased.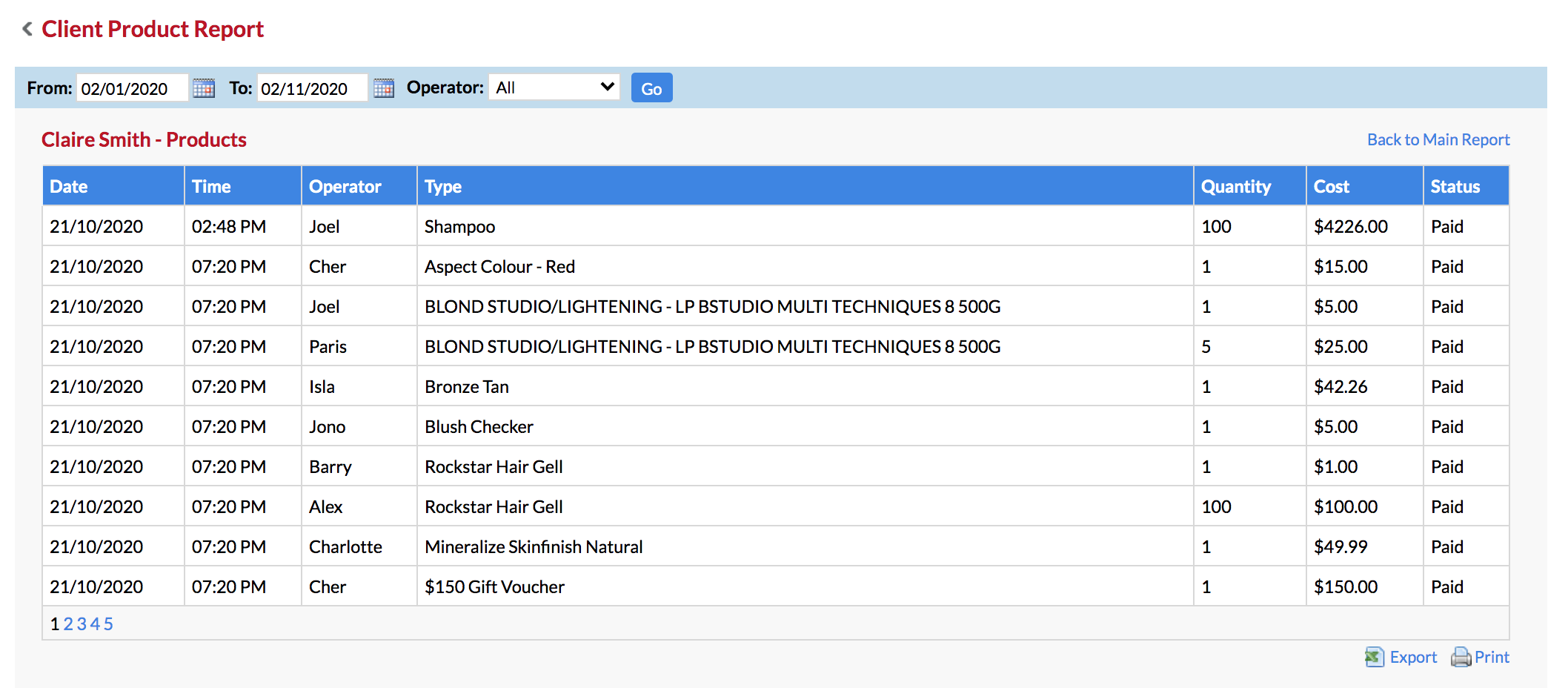 Start keeping track of what your clients are purchasing. Use this data to send them all an SMS or Email notifying them of the promotions you have on the products they like, or even promote to them the products they haven't yet tried.
Feel free to send us your questions anytime from your Help & Support page via Submit a Request.