The Simple Salon Dashboard provides real-time insightful analytics on the progress of your salon and its staff. By tracking breakdown of sales, client rebooking rates and staff performance in a simple yet visually stunning display these metrics are now available at your fingertips.
Check out your Dashboard via your Reporting section. Here's a live snapshot of Today.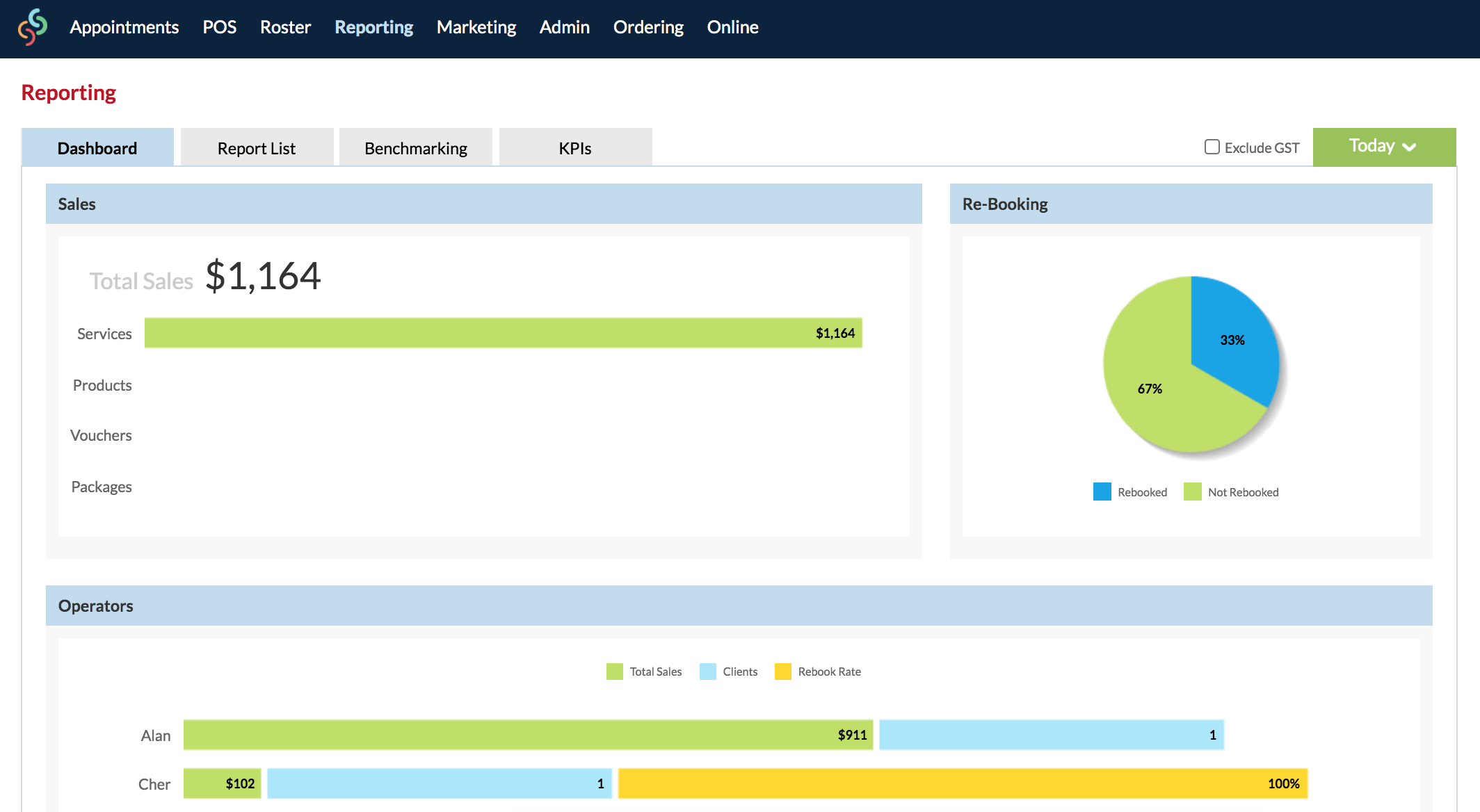 Use the menu on the top right to switch between Today,This Week, Last Week, This Month, Last Month.
At a glance, you can see how each of your operators are performing, displaying their Total Sales (including services and product revenue), the number of clients and rebook rate.

If you click any one of your operator's results, you will be taken across to the Operator Report:

Use the Dashboard to your advantage, and keep track of your performance! Want to learn more about the rebooking graphs and statistics? Click here for more info.
If you have any questions, please send them to us via the Submit a Request option in your Help & Support page.