When you connect your Simple Salon account with your Stripe account, you can take payments via your Online Booking site, as well as take credit card payments directly from your POS page on a computer, device or smartphone.
Your Stripe account allows you to start taking payments straight away, and you don't need a Merchant Account from the bank.
The following article will show you how to connect your Stripe account to Simple Salon, so you can take payments for Online Bookings, e.g. taking full payment, taking deposits or selling gift vouchers.
If you are looking to instead use Stripe to take credit card payments directly via POS, click here.
To get started, you'll need to go to the Online (top menu bar) > Admin tab > General Settings > Booking Payment Method: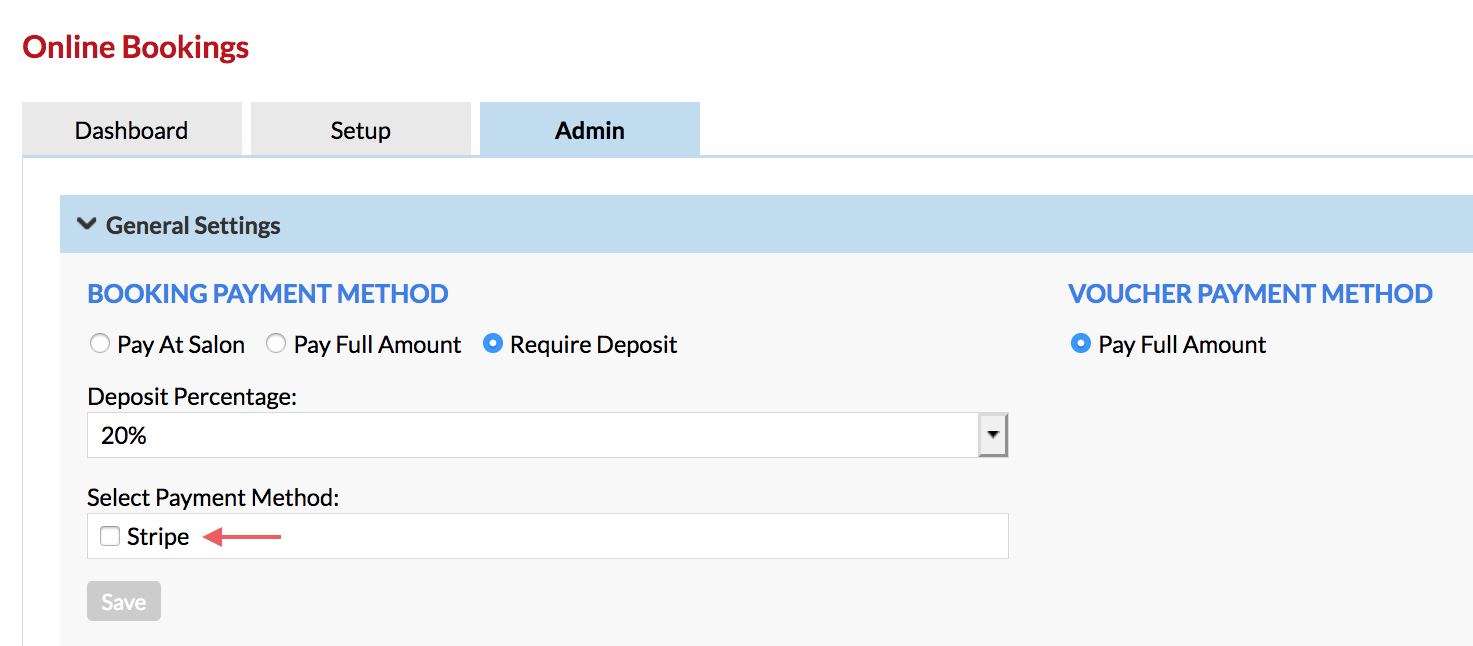 When you have Pay Full Amount or Require Deposit selected, "Select Payment Method" will appear. Tick the box next to Stripe to begin the connection process: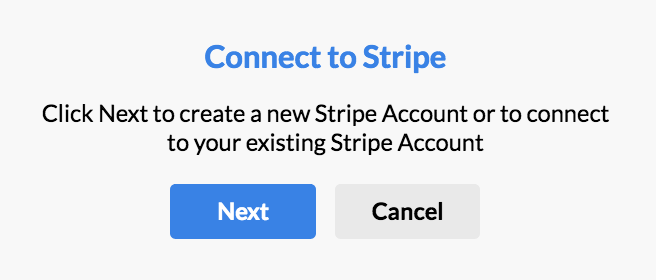 Once you click Next, you'll be brought over to Stripe where you can sign in to your existing account. If you don't already have an account, you can click the Sign Up button below: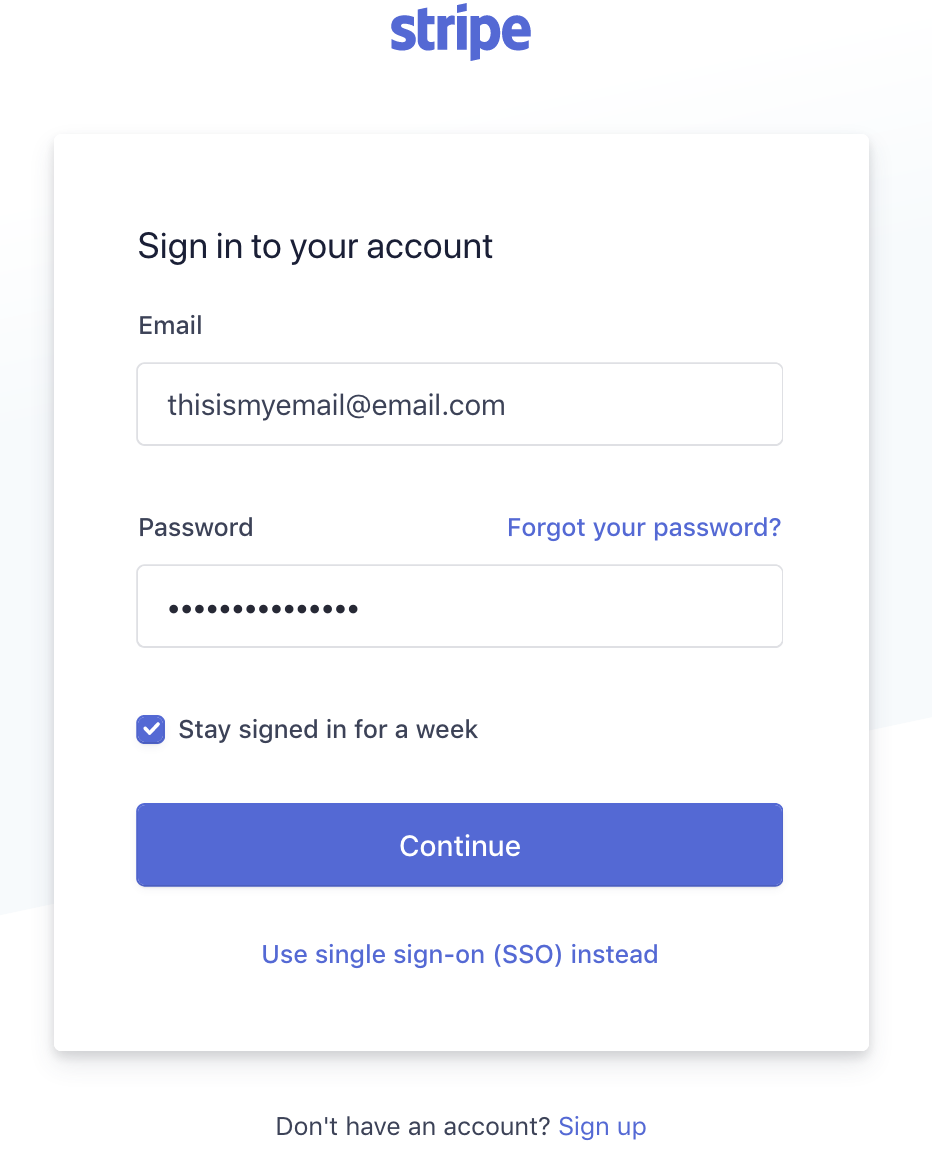 Once you've signed in, you'll need to fill out all the required details to set up the payment connection and activate your account: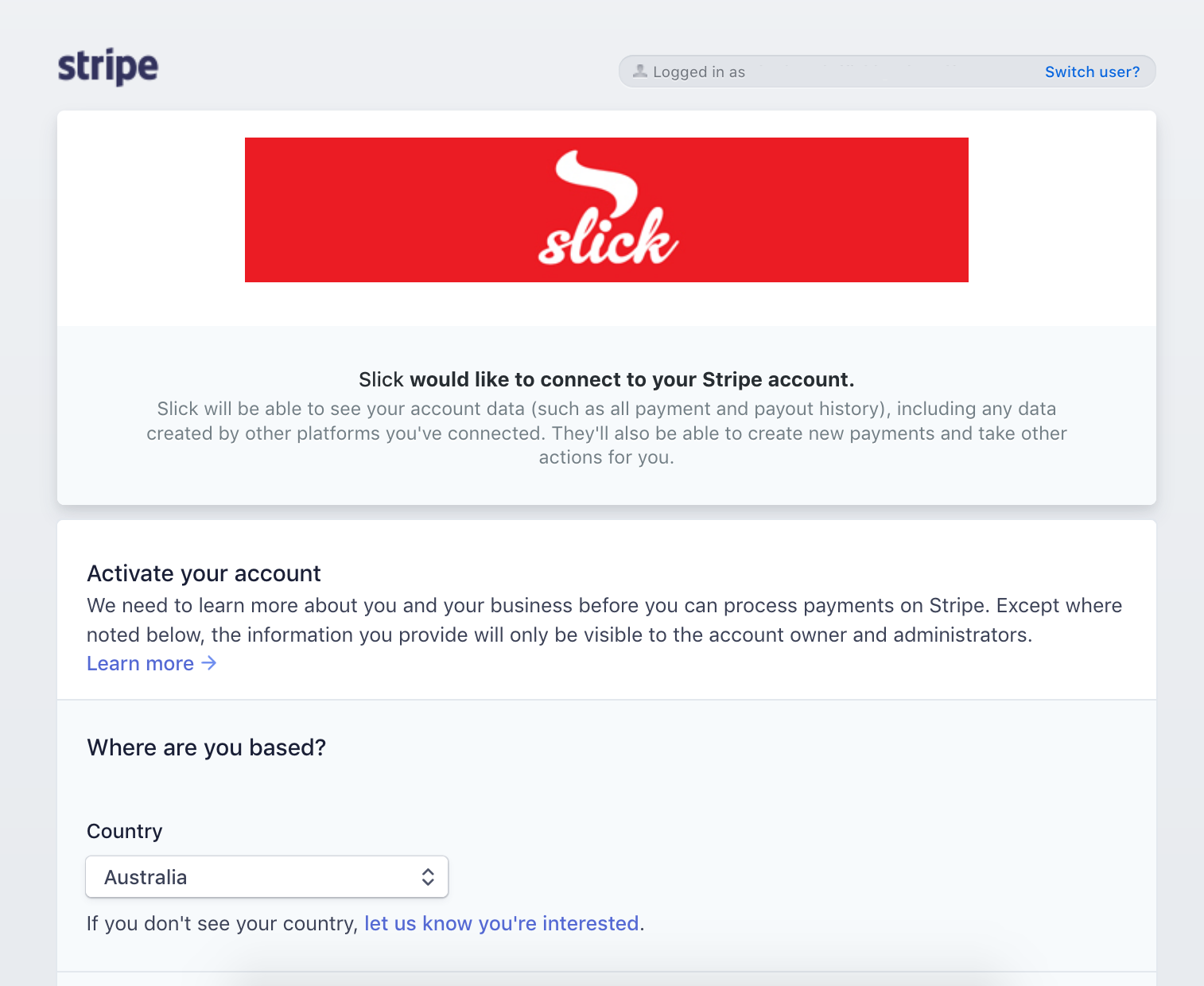 Once you've filled out all the necessary information, you'll be able to select Authorize access to this account:

Great! You'll now be connected, and redirected back to your Simple Salon account. As you can see, you're now connected to Stripe and ready to take online payments:

You can click the Login button if you would like to access your Stripe Dashboard: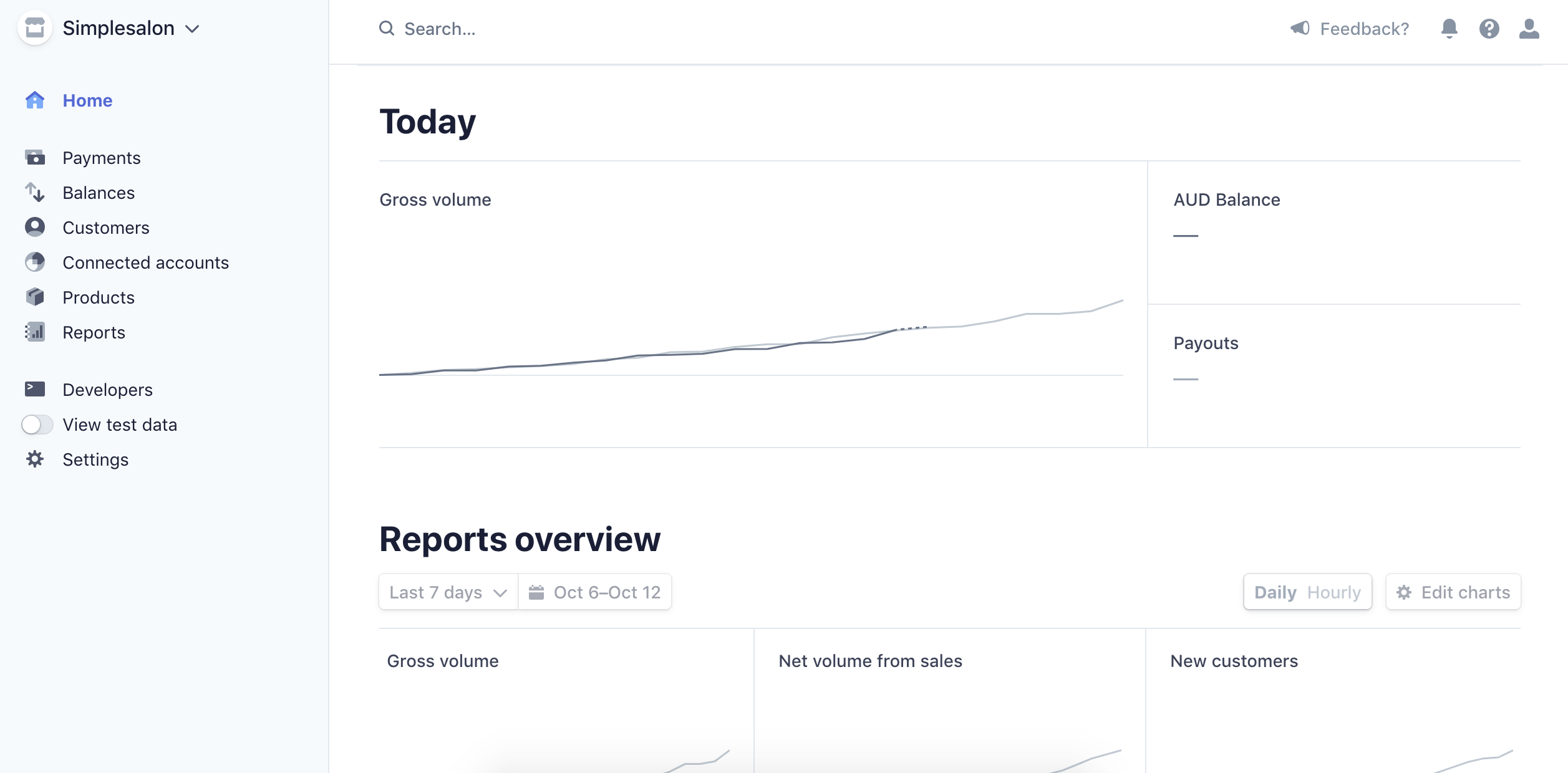 If you have any questions, please send them to us via the Submit a Request option in your Help & Support page.