While using Advanced Rostering, it is possible to have two or more roster types scheduled on the same day.
A staff member may need to take annual leave in the morning, but will be rostered on in the afternoon. Another reason would be when scheduling Lunch in the Roster so it's counted in the Wages Report.
If you haven't created your Roster Types yet, please check out this article.
To do this you will need to navigate to your Roster page. Go to the Operators row and select the + button:

On the right side bar, select the Annual Leave roster type (or the roster type you have created). Select the day/s they are taking Annual Leave, fill in the Item Time then Save.
You will see the item added in their row. Select the green plus button for the same operator again:


In the right side bar, select Rostered ON (or Roster Type you have created). Adjust the time settings to their working hours then Save.
There will now be two roster types for the same operator: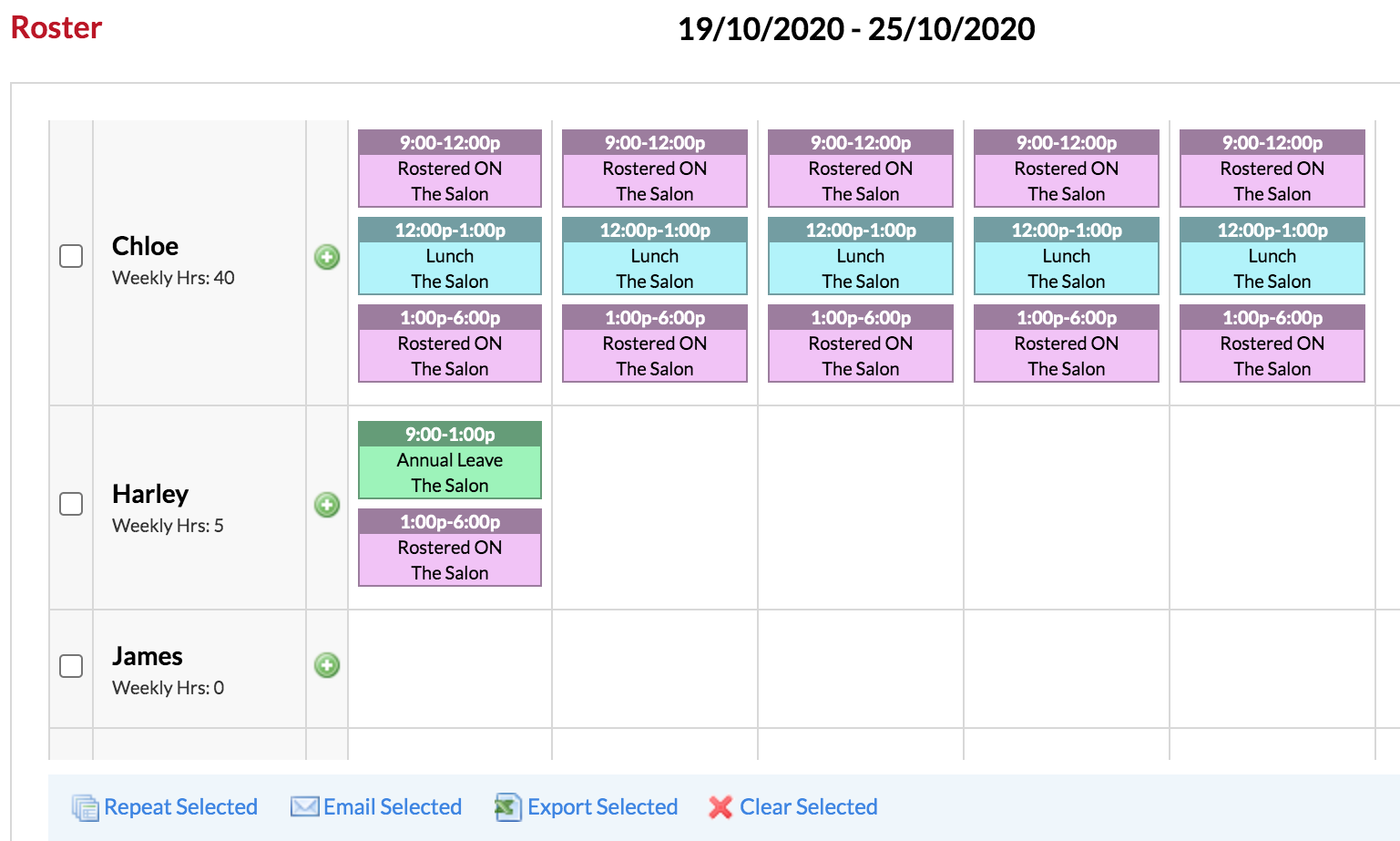 If you go back onto your Appointments page, you will see that Annual Leave will be blocked off for the selected time, and they will be free to take appointments or for tasks for the remainder of the day.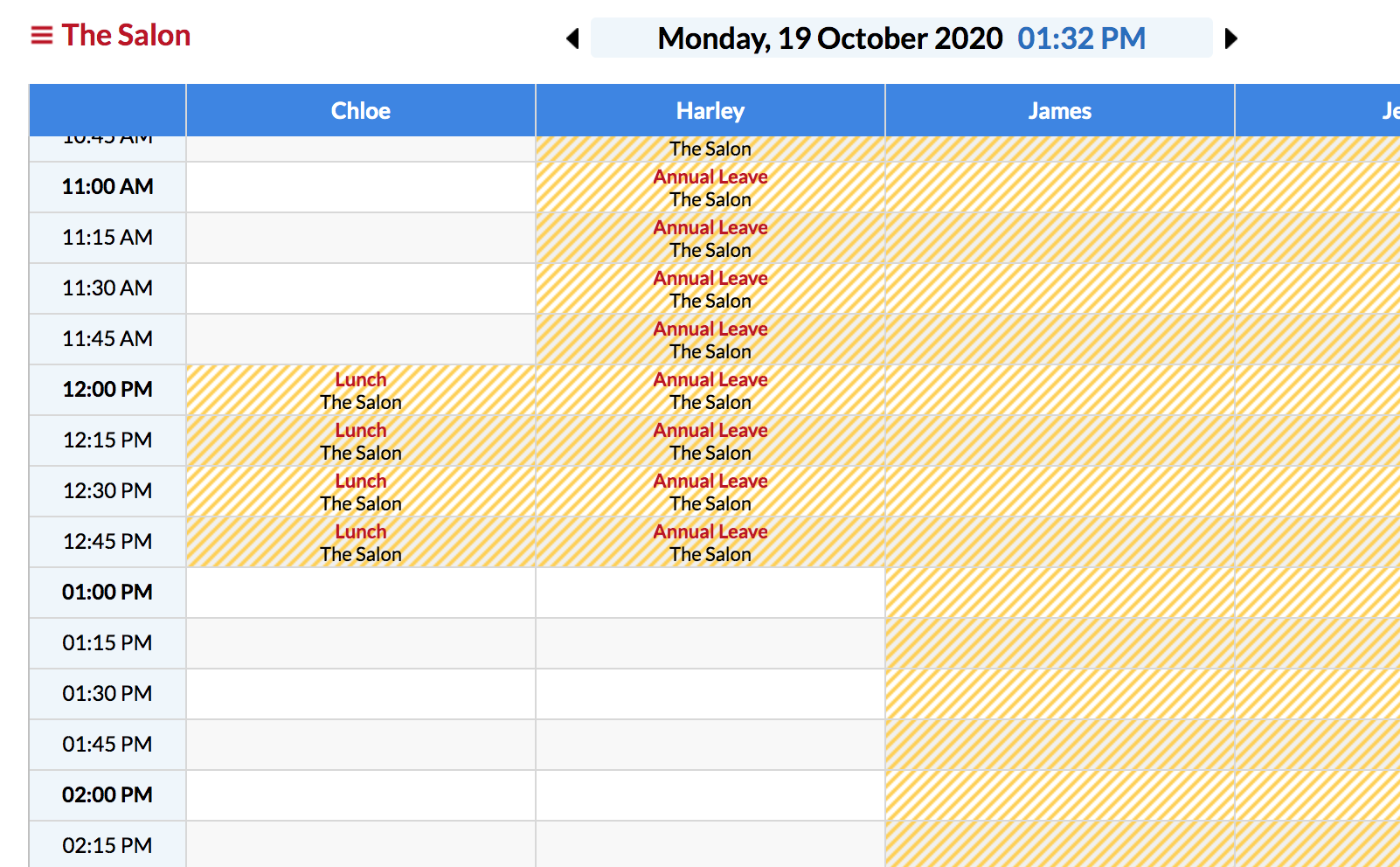 If you have any questions, please send them to us via the Submit a Request option in your Help & Support page.