As part of your Simple Salon account, there are two opportunities to send clients a confirmation SMS and email around the time their booking is created or accepted.
Please note that these are different to, and are not related to Appointment reminders (which are located in 1 Touch Marketing, in Admin > SMS & Email).
Jump to:
Appointments Page
If you are creating appointments from your Appointments page in Simple Salon, you can manually send a client a confirmation SMS and Email while creating their appointment. All you need to do is tick Send Email/SMS to Client.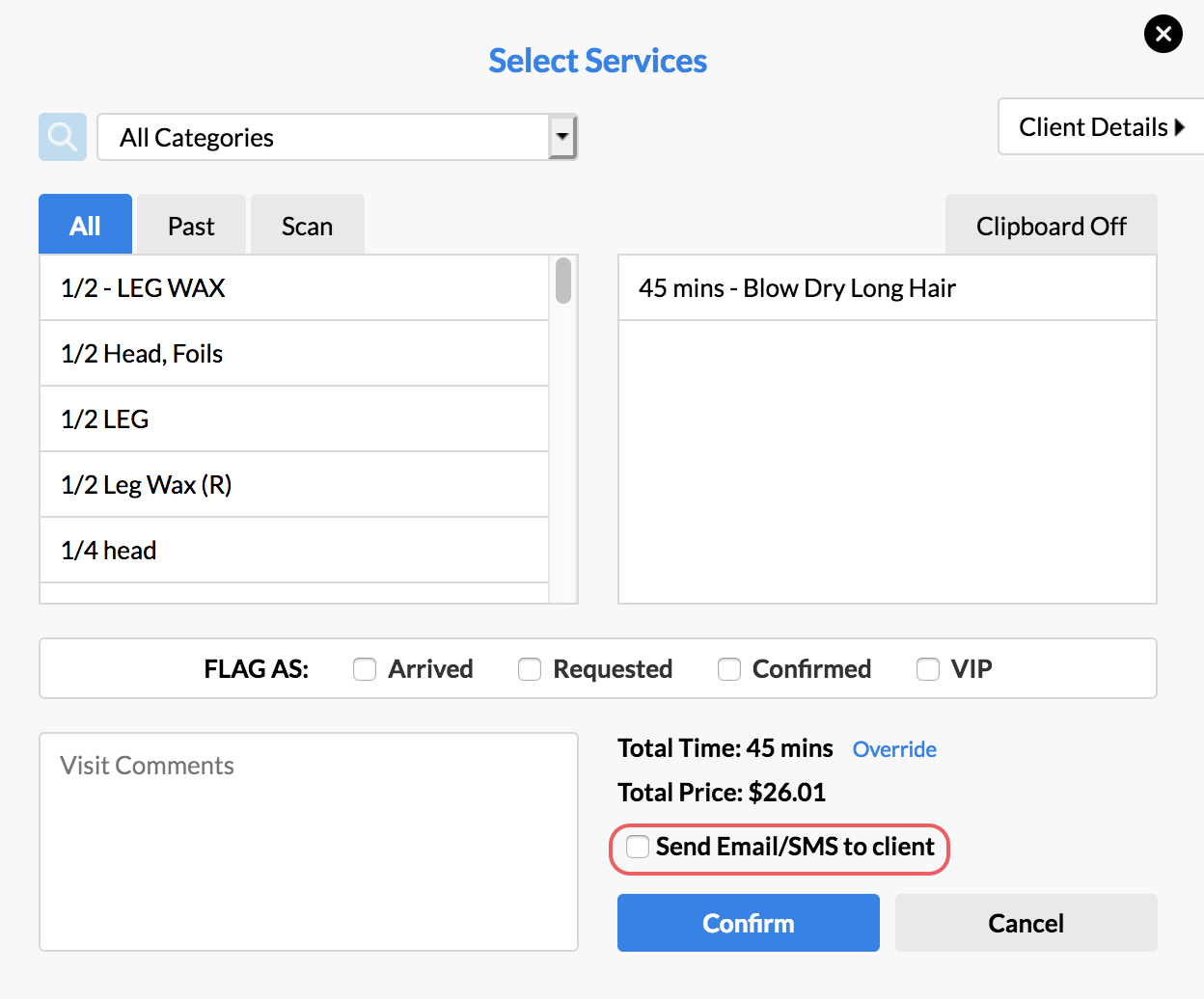 A pop-up will appear with a reminder letting you know that ticking this box will send a confirmation message. Select Yes to go ahead (you can un-tick this before confirming the appointment if you change your mind).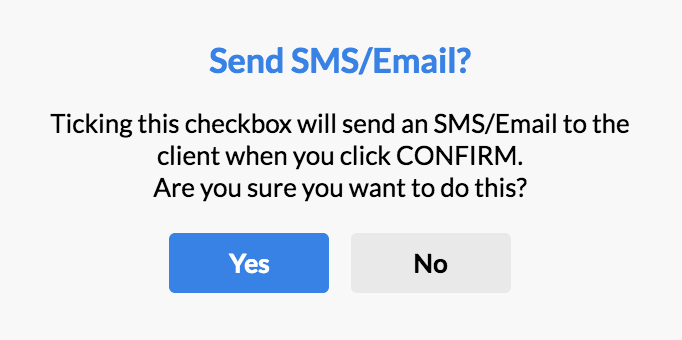 If you select Yes, the confirmation SMS and Email will send once you click the Confirm button:

Online Booking
If you do not have auto-approval enabled, client's will automatically receive a confirmation email and/or SMS when you Accept their booking under Booking Activities in Online.
If you have auto-approval enabled, client's will receive a confirmation email/SMS after they confirm their booking online.
If you would like to change the template which clients receive as part of their Online Booking confirmations, please go to Online > Admin > Notification Settings.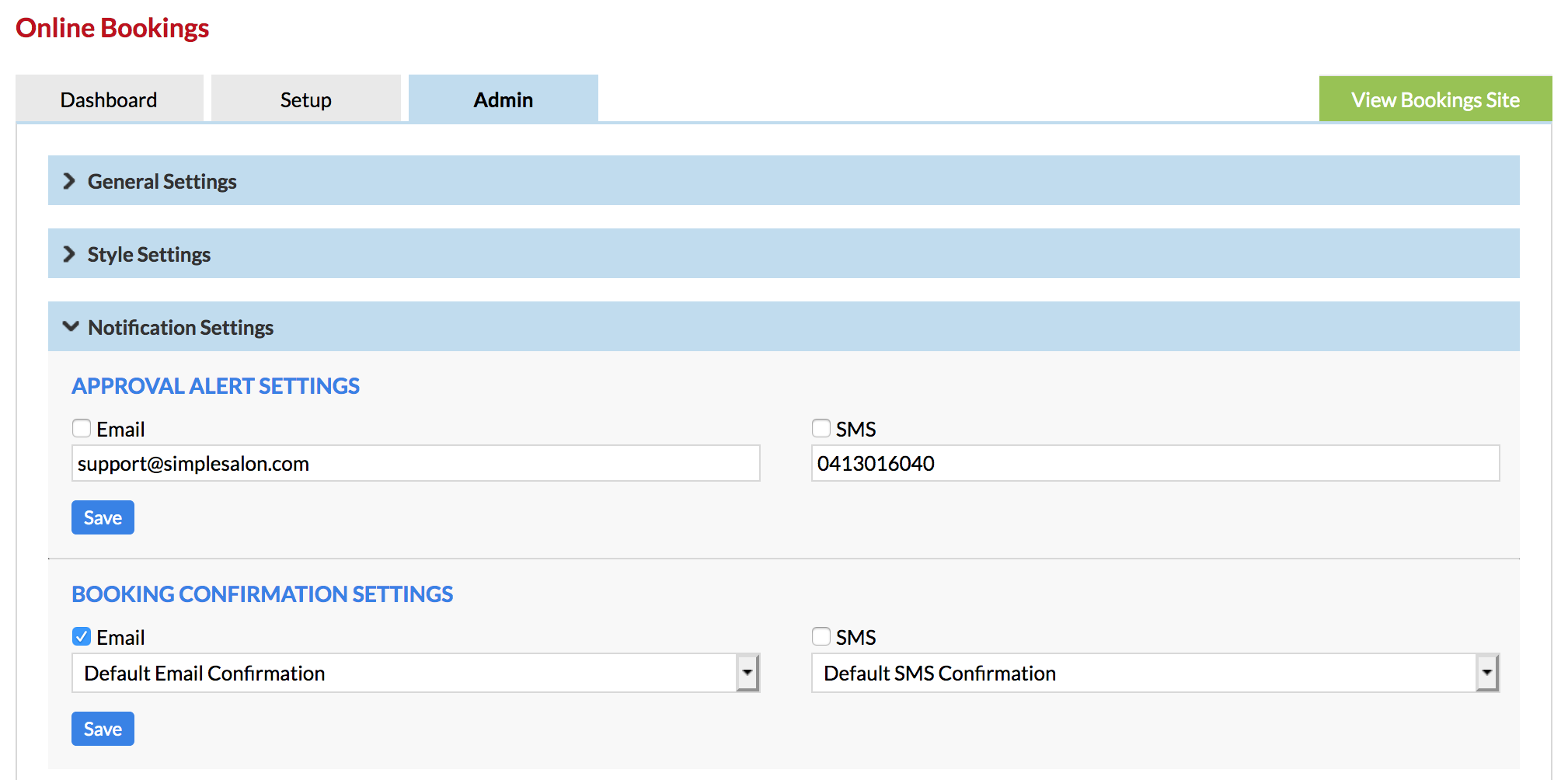 Under Booking Confirmation Settings, you can tick Email and/or SMS, depending on how you'd like clients to receive their confirmation.
If you would like to see what the confirmation SMS/email template looks like (or you would like to change it) you can go to Admin > Lists > SMS & Email Templates. This article will show you how to create your own template.
Remember to click Save to update the changes.
If you want to check the confirmation messages that are being sent, go to Marketing > Campaign Report. You'll be able to view the confirmation media in the Campaign Report as 'Confirmation Email' or 'Confirmation SMS'.

If you have any further questions, please send them to us via the Submit a Request option in your Help & Support page––we're here to help!